Whether you're hosting a haunted house, or taking Halloween marshmallow treats for kids to a party, we've gathered enough recipes to make sure you'll be able to celebrate in spooky style all month long.
Recipes for Halloween Marshmallow Treats
Some are scary and some are just plain cute, but these Halloween treats are all packed with marshmallow yum.
Who says s'mores are just for campfires?! Coffin-shaped graham crackers, strategically placed mini-marshmallows, and some candy skull heads turn this summer treat into deliciously spooky Halloween treats for kids.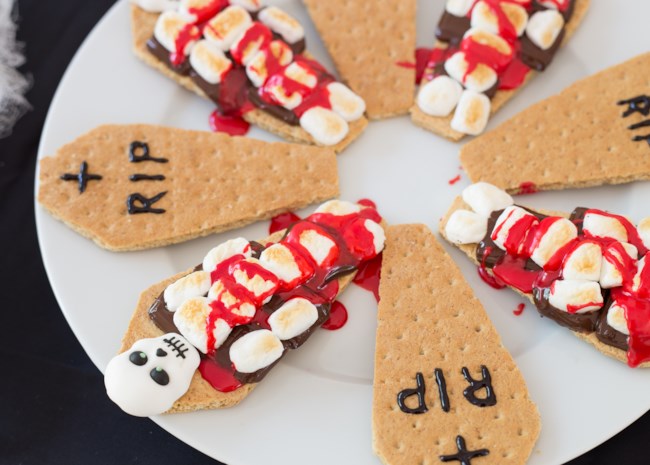 Photo by Stasty Cook
Here's another way to spookify your s'mores. While you may want to serve these hot from the oven, recipe reviewer, Sheila LaLonde, says that "even after sitting and cooling they were still delicious and addictive."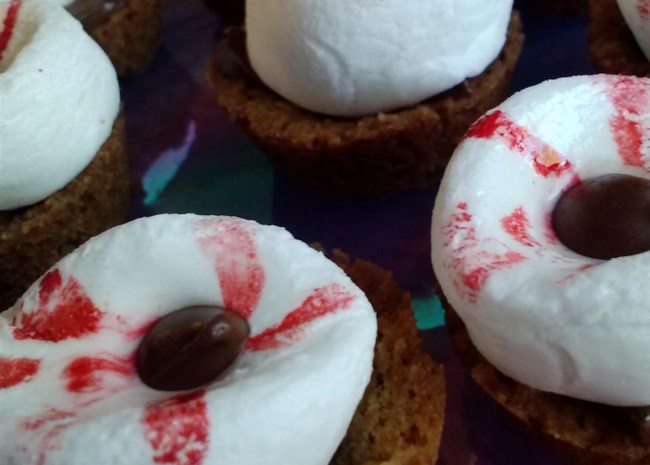 Photo by Stasty Cook
Give classic marshmallow treats the Halloween treatment by adding candy corn and chocolate chips—or try out other home cooks' recipe tweaks: melt the chocolate chips into the marshmallow-butter mixture, drizzle melted chocolate on top, or use M&Ms!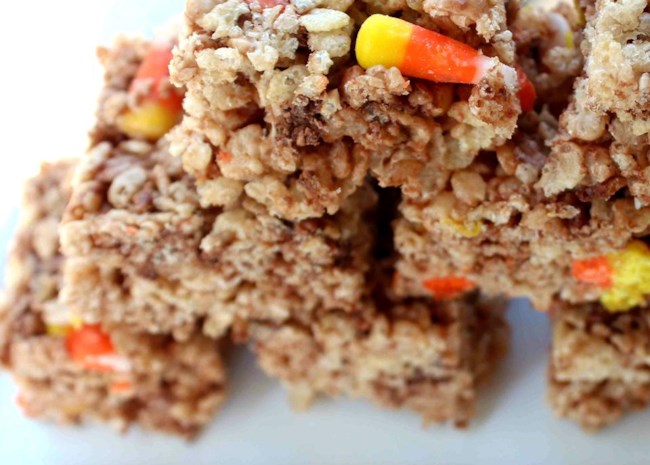 Photo by Jaana Smith Bauman
More s'mores! This time in the form of delicious webs. Recipe submitter, Jill, says "If you don't want to take the time to melt the chocolate, they sell chocolate icing in piping bags already for cakes and cookies. You can buy those for easy use, especially if this is for kids."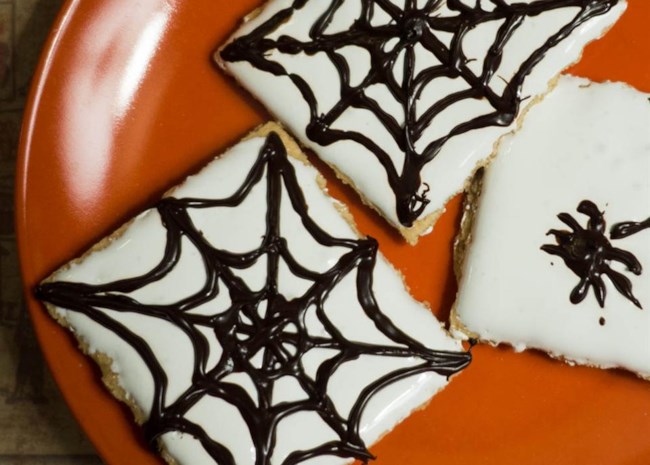 Photo by magicallydelicious
If you're looking for not-so-spooky—yet festive—Halloween snacks for kids, these adorable pumpkin popcorn balls are perfect. Both kids and adults will love them, and you'll especially love that they only take 20 minutes to prepare.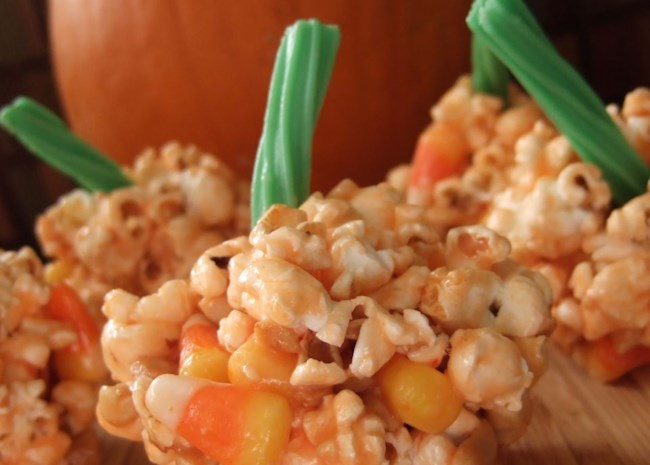 Photo by The Messy Cook
Recipe submitter, Momi, says these Halloween bites (literally) are a delicious "goofy snack for you or your little ones. Many of the ingredients can be substituted for allergies or preference."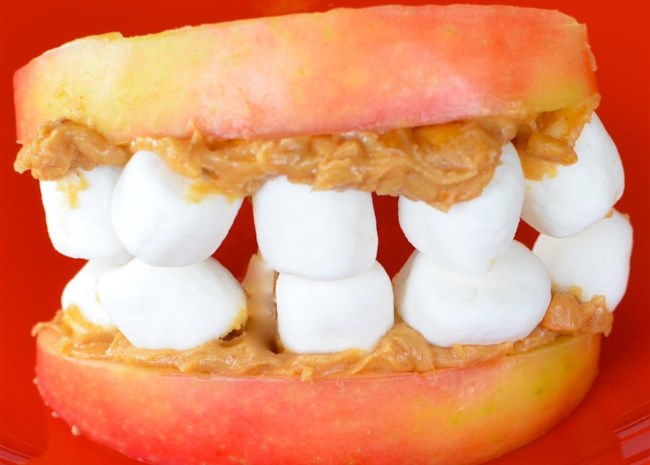 Photo by Lela
The taste of pumpkin pie in marshmallow form? Let us at 'em! These Halloween marshmallow treats take a full 24 hours to prepare, so be sure to leave yourself time—the recipe reviews indicate that they are worth the wait!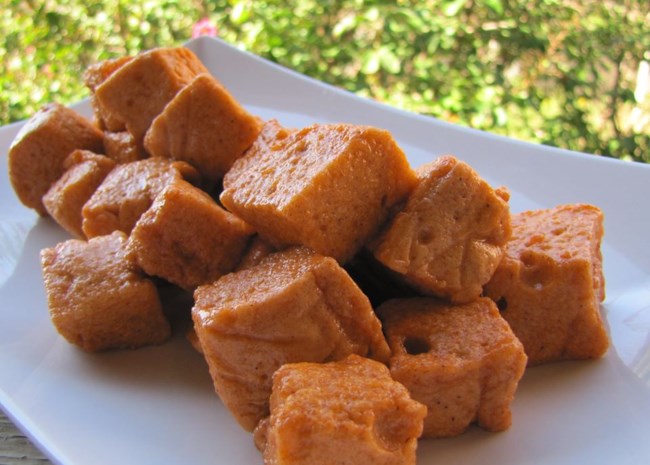 Photo by MrsFisher0729
Magicallydelicious says, "These are really easy to make, very festive, and a nice balance of salty and sweet." Plus, this Halloween snack recipe turns out 12 servings, making them perfect for a party.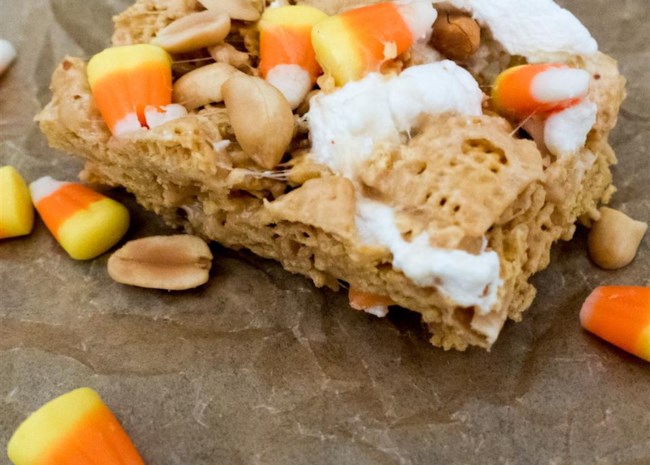 Photo by magicallydelicious
Brandy + hot chocolate mix + a marshmallow ghost = a spooky sipper for adults that still satisfies the kid in all of us. "It's a great way to warm up after a night of trick or treating!" says recipe submitter, SHORECOOK.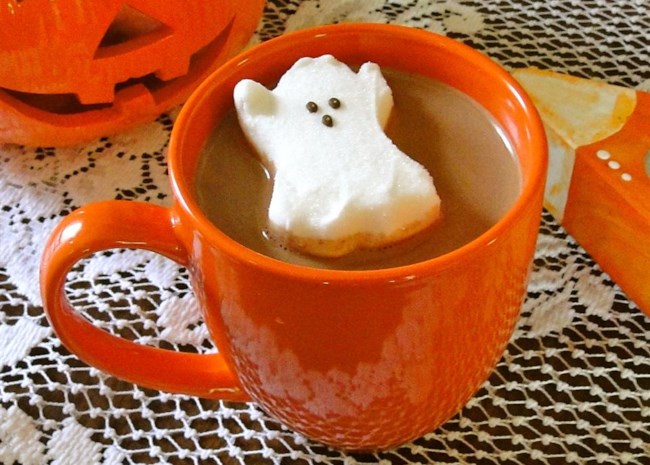 Photo by SHORECOOK
Mini marshmallows, dry-roasted peanuts, and mini chocolate chips are rolled into ooey-gooey popcorn balls, perfect for a Halloween party treat. This easy recipe comes together in 25 minutes and makes enough for 25 people.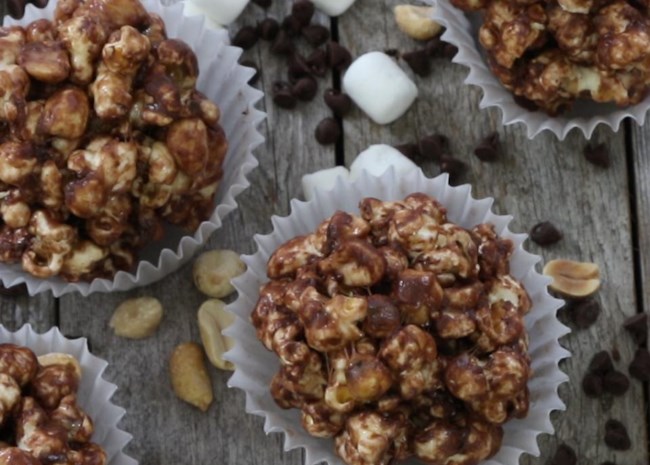 Photo by Allrecipes
---
Want more Halloween snacks for kids of all ages? Check out our collection of Halloween Treat Recipes.
---
More Marshmallow & Halloween Ideas