Meal prep is a great way to give yourself the gift of time during the week. Imagine walking in the door to a fridge full of homemade heat-and-eat meals or ready-to-cook ingredients instead of scrambling to figure out what's for dinner. Preparing ingredients or meal components in advance cuts down on time spent cooking after the busy work day, reduces dinnertime panic, and can support a healthy lifestyle by making nutritious foods more convenient than less-healthy alternatives.
There are a variety of ways to meal prep. One method is to batch-cook a main ingredient in advance—like a whole grain or protein—to be used in multiple meals throughout the week. To help you get started, we're featuring one of our favorite meal prep proteins: chicken thighs. We'll share chicken thigh meal prep ideas, easy chicken thigh recipes you can prepare on Sunday, and 10 different ways to use meal prep chicken thighs in dinners all week.
Why We Love Chicken Thighs for Meal Prep
Chicken thighs are a versatile protein option for quick meals. They're perfect for meal prep because they are easy to prepare and stay moist and tender even after reheating. Chicken thighs can be eaten warm or cold, and pair well with a variety of flavors and seasonings. Cooked chicken thighs are delicious when prepared simply and served alongside a cooked whole grain and a vegetable, and there are endless ways to incorporate them into quick meals.
Related: See our entire collection of chicken thigh recipes.
Chicken Thigh Meal Prep Recipes
Chicken thighs can be baked, pan-seared, grilled, and even cooked in the slow cooker. We suggest using one of the following meal-prep recipes to cook a batch (or double batch) of chicken thighs during Sunday meal prep. Then, use the cooked chicken thighs for quick meals throughout the week.
"Just as the title says crispy and tender!Love this recipe and I didn't change a thing!Only thing I did do was loosen the skin a little to sprinkle the seasoning right onto the meat.I will make this again and again!Thanks for the recipe." -- Jac75
"I made this for dinner tonight, and it was a huge hit! Even my picky 2-year-old destroyed every last bite :-), My husband could not stop raving about it, and kept telling me how delicious it was while he was eating." -- Marissa Aniel Johnson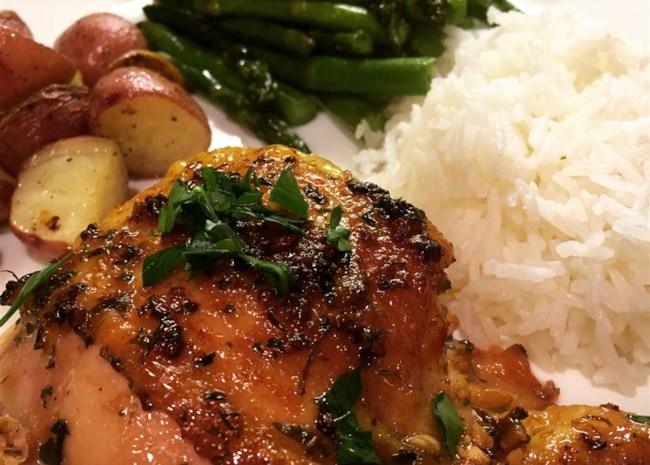 Photo by Anna
"Having been to India, and living in Malaysia which has a very large Indian population, I know good Tandoori. This is an excellent recipe, considering you are not using a Tandoor oven." -- CINDYG99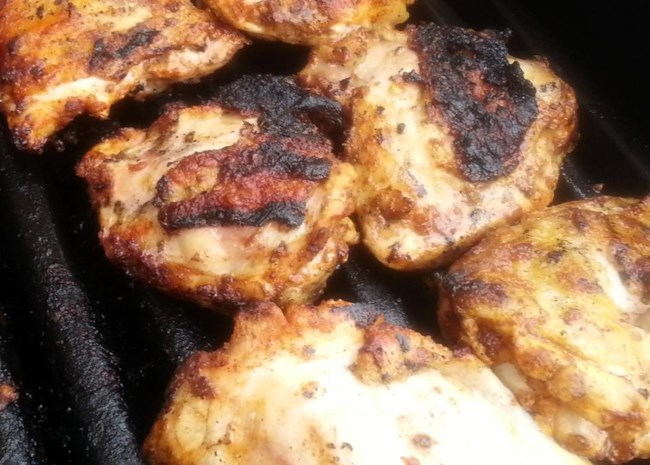 Photo by Kitchen Kitty
"Easy to make and uses pantry staples. Always a very good thing! I doubled the chicken thighs (but not the rest of the ingredients) and put half in the freezer for a quick meal when I need it." -- Paula
10 Ways to Use Chicken Thighs for Quick Meals
All of these recipes call for cooked chicken, and most are ready in 30 minutes or less—making them perfect for quick meals. Feel free to swap in cooked chicken thighs wherever cooked chicken breast is listed in the ingredients.
1. Main Dish Green Salads
Lettuce salads are the perfect foundation for meal-prep chicken. Use these recipes as inspiration, then customize with anything you have in the fridge. These salads come together in 20 minutes or less.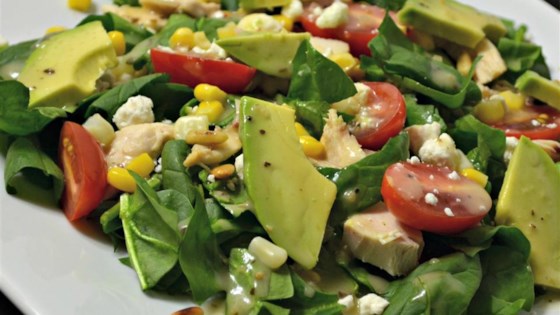 Photo by Kim's Cooking Now!
2. Main Dish Cold Noodle and Grain Salads
Unlike lettuce salads, chilled pasta and grain salads taste better after the ingredients have had time to mingle, so you can make a batch and enjoy for several days. Here are just two examples of noodle and grain salads where you could use your meal prepped chicken thighs: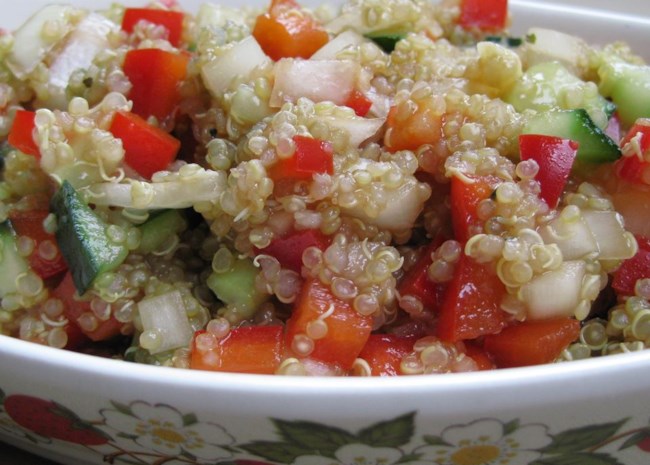 Photo by ephemeral
3. Tex-Mex Dishes
Mix shredded or diced cooked chicken thighs with cheese and warm between flour tortillas for quick quesadillas. Or try these other easy recipes to turn chicken thighs into a weeknight fiesta.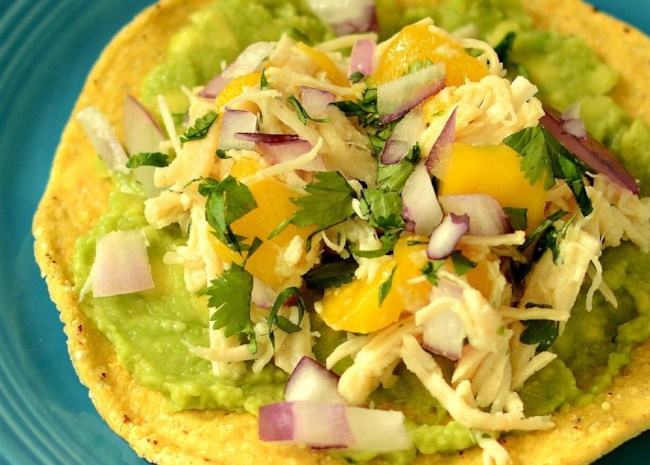 Photo by bd.weld
4. Bowls and Jars
Combining a hearty whole grain, some cooked or raw vegetables, and chicken thighs in a bowl or jar makes for a satisfying, wholesome lunch or dinner. An easy dressing or sauce pulls it all together.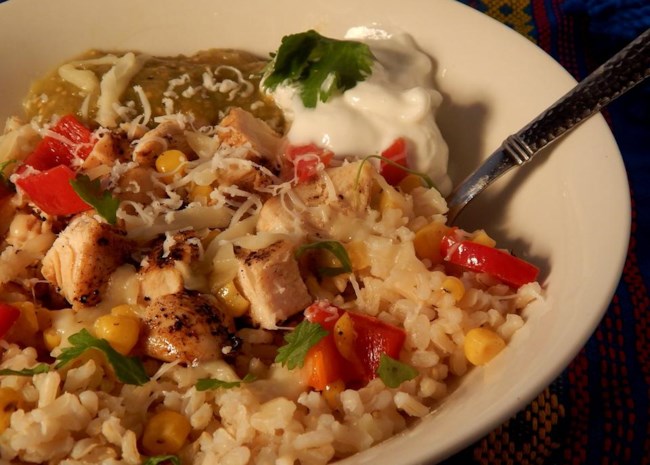 Photo by Linda T
5. Soups and Chilis
Get comfort food on the table fast by using chicken thighs in soups and chilis. It's also a great way to stretch a small amount of leftover chicken into a full meal.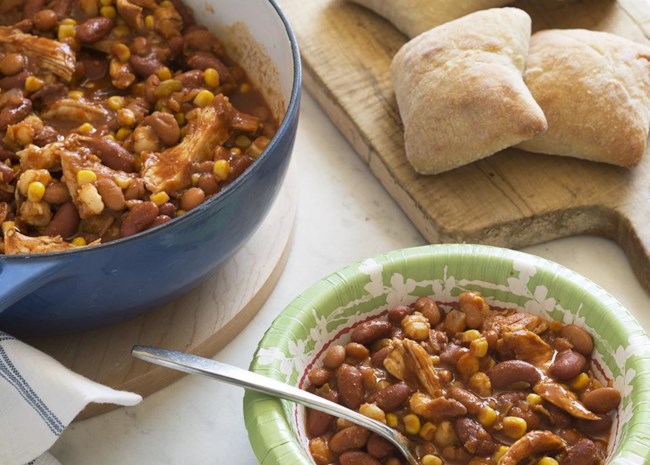 Photo by Allrecipes
6. Wraps and Sandwiches
Dice or shred meal prep chicken thighs to use as a filling for wraps or sandwiches. Or consider transforming them into a delicious and creamy chicken salad for sandwiches.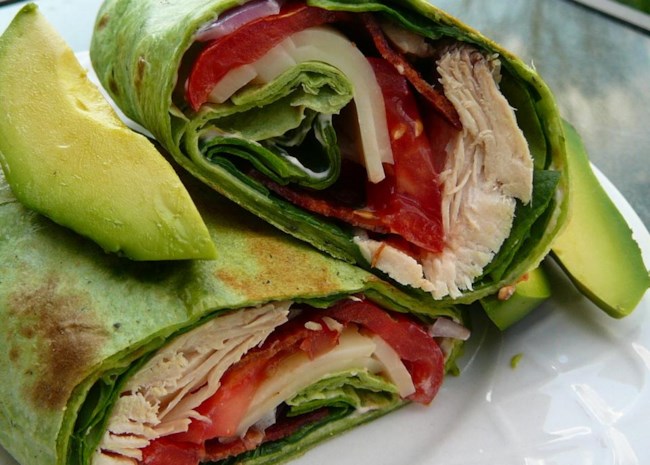 Photo by Molly
7. Flatbreads and Pizza
Swap out the pepperoni for cooked chicken and open up a whole world of pizza possibilities. Use store-bought pizza dough, tortillas, or pre-baked pizza crusts to cut down on prep time.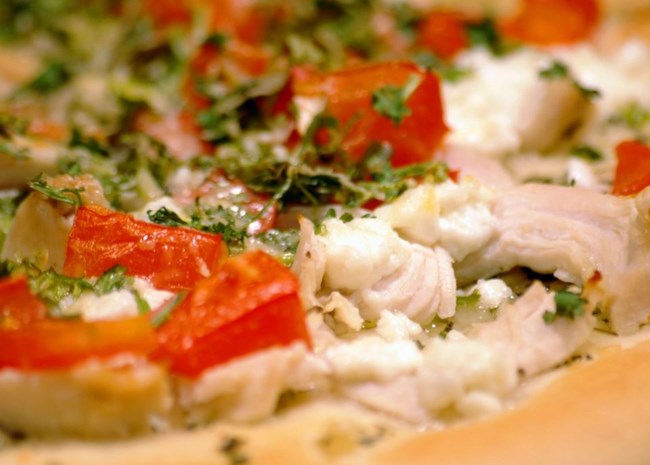 Photo by LynnInHK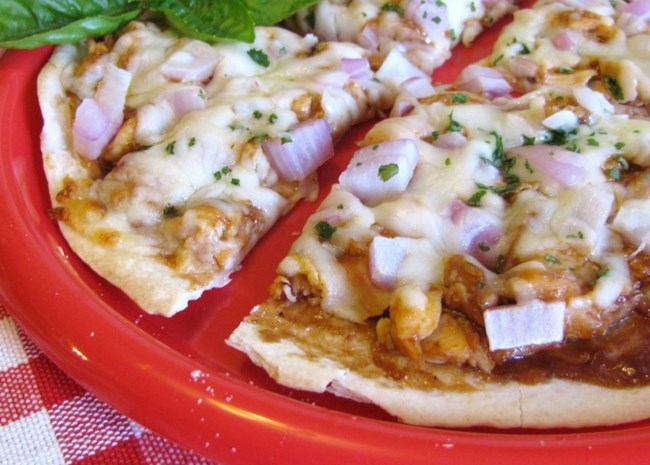 Photo by Sugarplum
8. Asian-Inspired Dishes
Asian dishes are often quick to prepare, especially when using cooked chicken thighs. And because they're loaded with vegetables, these recipes are ideal for stretching a small amount of leftover chicken into a full meal.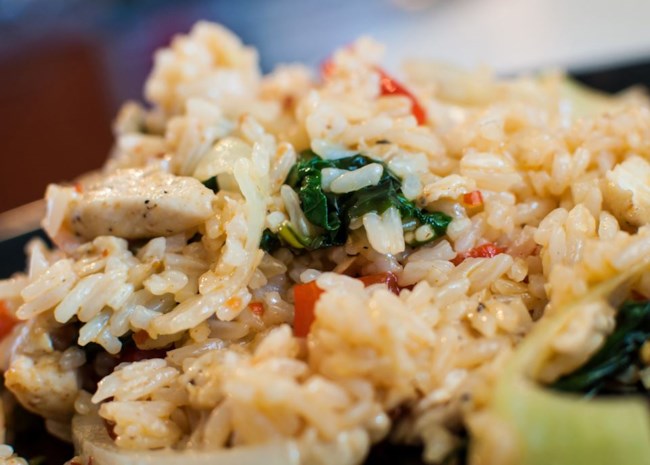 Photo by ccasmoe20
9. Pot Pies and Casseroles
Make the most of leftover or meal prep chicken thighs by transforming them into a classic comfort food pot pie or casserole. While these may take a bit longer to cook, the majority of the time is hands-off while the dish is baking.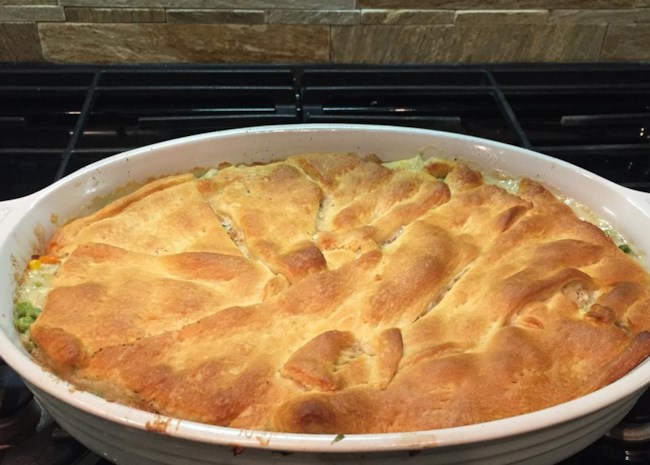 Photo by kemeky
10. Pastas
You really can't go wrong when pasta is on the menu. Adding a lean protein, like cooked chicken thighs, to pasta dishes is an easy way to create a balanced, nutritious meal.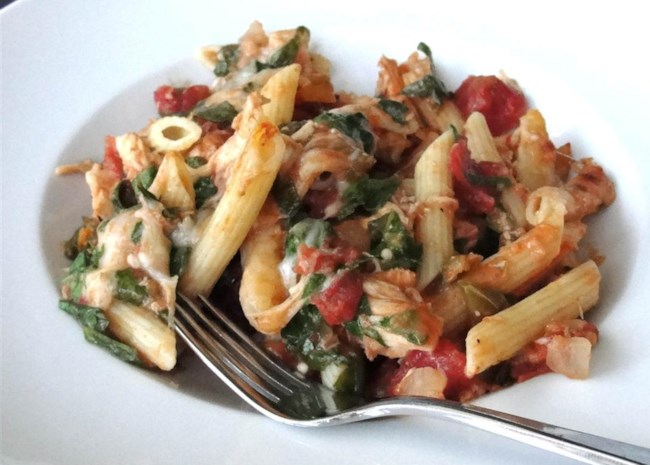 Photo by Rock_lobster
Get more recipes for chicken casseroles.
---
---
Related:
Try these 12 top-rated chicken thigh recipes for great family dinners.