Easy strawberry desserts can be yours in minutes with a little help from store-bought ingredients. See how these clever shortcuts put you on the fast track for a dozen super-cute strawberry desserts.
Our favorite simple strawberry desserts
Shortcut: Glazed doughnuts from the bakery.
Top Tip: Use a serrated bread knife to make slicing the doughnuts easier.
Shortcut: Refrigerated pie crusts.
Top Tip: Brush the pastry pleats with beaten egg before you sprinkle with sugar and bake. This adds gloss and crunch, and helps the sugar adhere to the crust.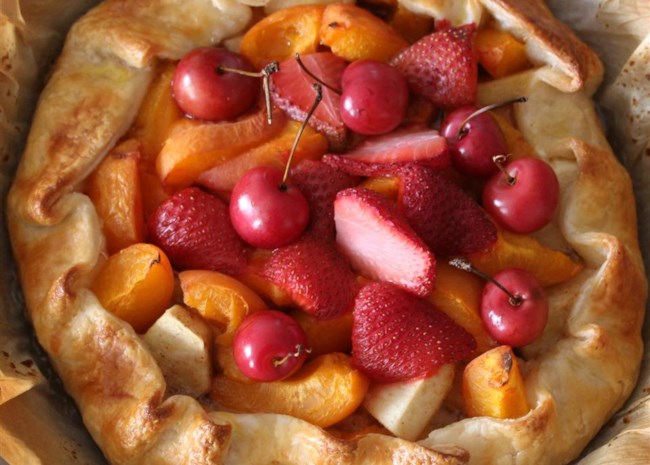 Shortcuts: Frozen puff pastry shells and strawberry preserves.
Top Tip: Don't bother removing seeds from the kiwi. I mean, who does that?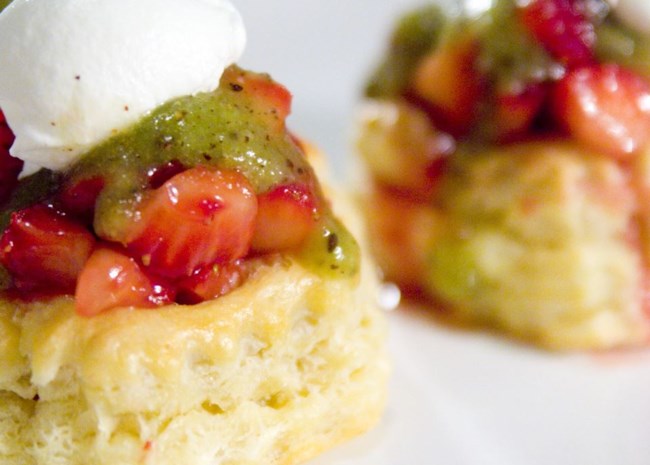 Shortcut: Bakery bread or sliced pound cake.
Top Tips: Broil bread instead of firing up the grill.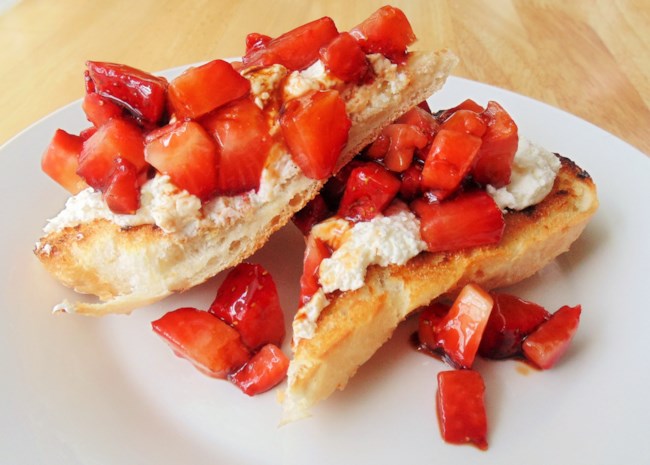 Shortcut: No-bake cheesecake mixture.
Top Tip: Spoon strawberry filling between layers of cheesecake for the prettiest presentation. Perfect for shower season.
Shortcut: Canned whipped cream.
Top Tip: Check out the video to see how to scoop out the strawberry core with a melon baller or small measuring spoon.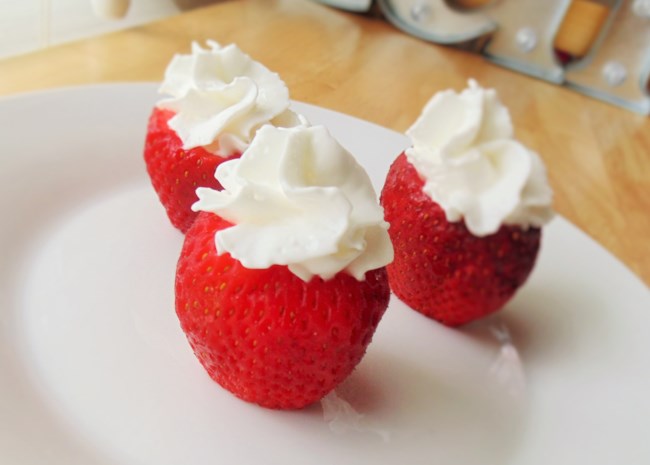 Shortcut: Use frozen instead of fresh strawberries.
Top Tip: Add some mashed strawberries to the purée for more texture.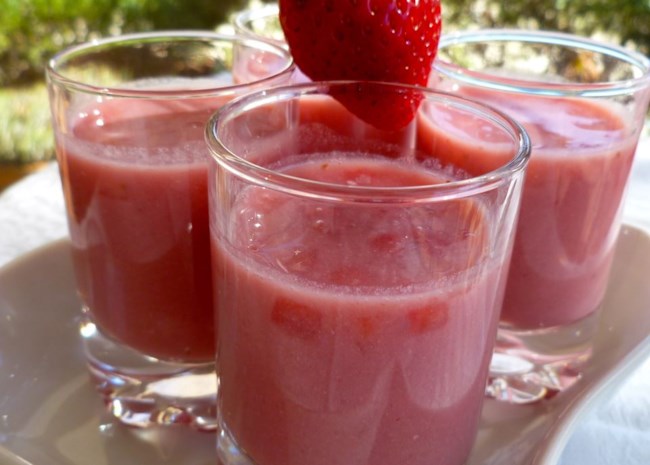 Shortcuts: Canned whipped cream.
Top Tip: Teddy Grahams instead of mini graham crackers crank up the cute factor.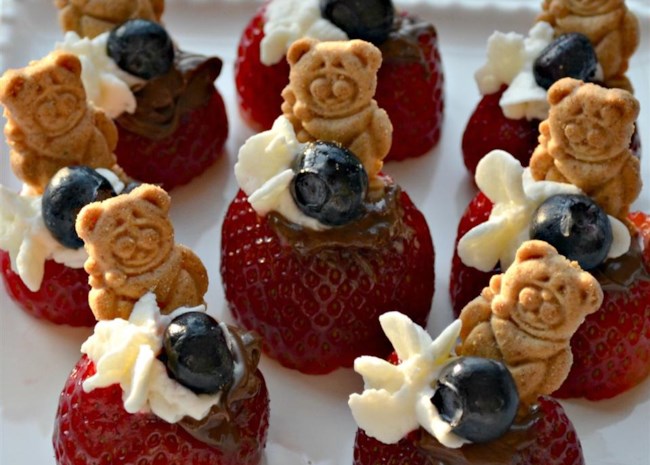 Shortcut: Packaged ladyfinger cookies.
Top Tip: Add ½ teaspoon almond extract to the cream cheese mixture.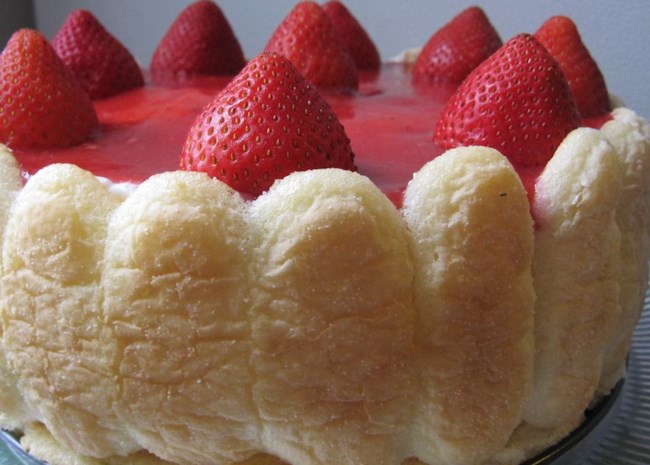 Shortcut: Frozen pie crust.
Top Tip: "Paint" the inside of the baked crust with melted chocolate before pouring in the filling to keep the pie from getting soggy.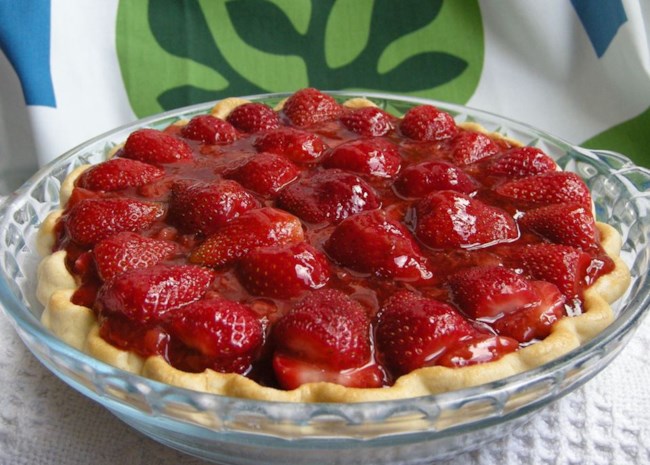 Shortcut: Store-bought angel food cake or pound cake.
Top Tip: To make your own glaze, add 4 or 5 tablespoons cornstarch, 1 cup sugar, and 2 cups boiling water to a 3-ounce box of strawberry gelatin. Cook until thickened.
Shortcuts: Vanilla sandwich cookies and instant pudding.
Top Tip: Crush cookies instead of blending them until they're fine crumbs. Reviewers say they like the extra cookie texture.