We've got loads of top-rated stuffing and dressing recipes, covering every conceivable taste preference, from bread stuffings to gluten-free dressing, rice and wild rice to quinoa stuffings, from oyster to mushroom stuffings, from sausage stuffing to vegetarian dressings. We've scoured the scores and scores of stuffing recipes. And these are (arguably) the best of the best. This Top 10 features classic, traditional stuffing recipes along with exciting and maybe even unexpected new taste combos. Give them a try!
"This is a great stuffing recipe that is very easy and fun for the whole family," says MEG1014. "My mom used to include my sisters and I in the breaking of the bread. It has become a great family tradition. Stuffing not used in the bird may be cooked with the gizzards. For variety, mix in a pound of sausage or raisins when cooking the onions and celery."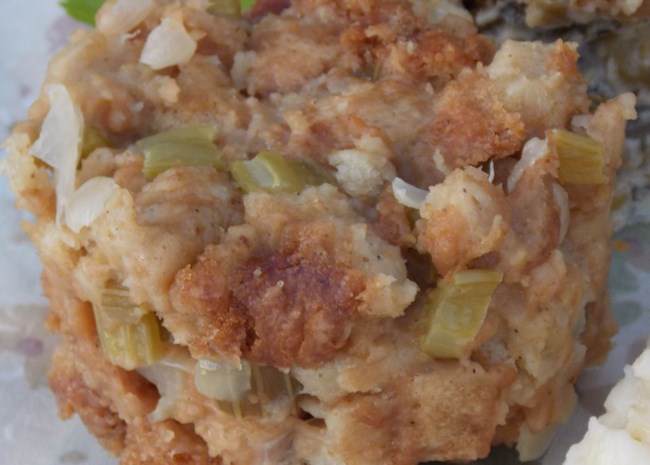 Photo by Baking Nana
A blend of two rices combine with dried mixed herbs, dried fruit, and bacon. "This is by far the best stuffing recipe I have ever had,' says REDHEADEDMYSTERY. "It is very unique and the flavors are so delicious! Serve this up for Thanksgiving and your guests will be asking for the recipe!"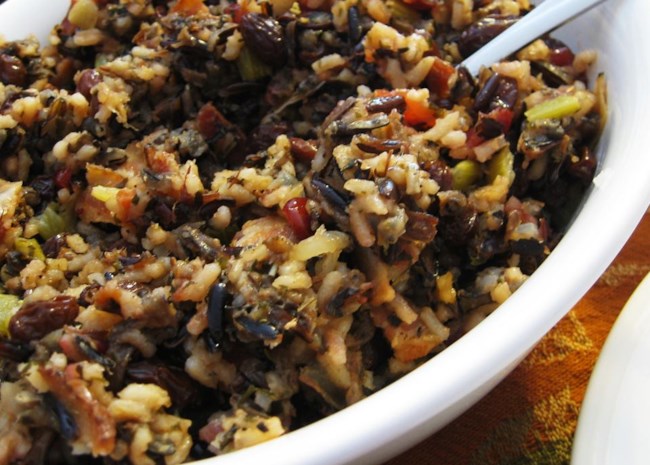 Photo by Dianne
Here's a tasty fruited stuffing with freshly toasted bread cubes, turkey sausage, chopped apples, and dried cranberry cranberries. "This Thanksgiving stuffing is fantastic," says Stacy M. Polcyn. "It is very flavorful and fresh-tasting. This recipe will stuff a 10-pound turkey plus extra. I replaced the usual pork sausage with much healthier turkey sausage. Other dried fruits may also be used in place of cranberries."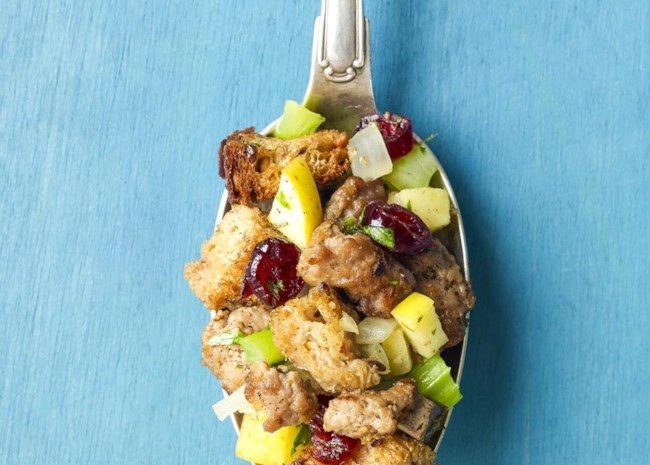 Photo by Allrecipes Magazine
Cornbread, biscuits, aromatic veggies, cream of chicken soup, and seasonings are mixed with cooked chicken or turkey meat. "A truly 'Deep South' cornbread dressing," says Kim Benton. "My mom's, of course!"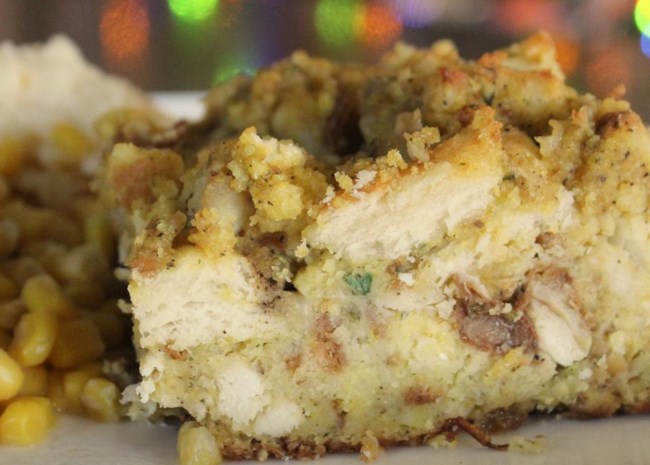 Photo by SunnyDaysNora
A simple classic, this basic bread stuffing incorporates lots of chopped celery, onion, and simple seasonings. "Everyone loved this at Thanksgiving dinner," says MELODYYOON. "It's very tasty and extremely simple, which helps when you've got homemade cornbread, pumpkin pie, and the turkey to cook."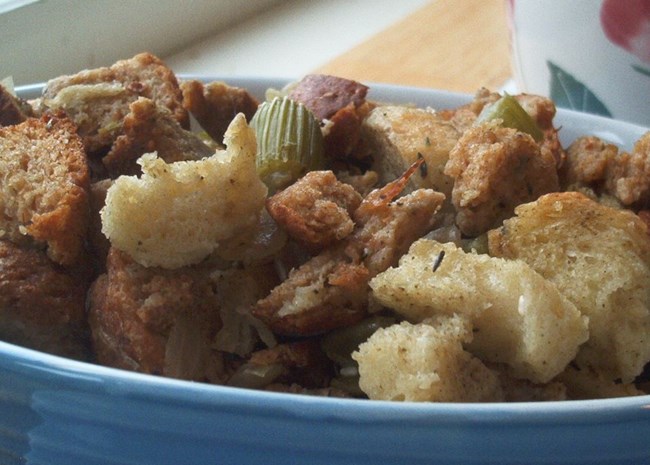 Photo by Michelle Ramey
Chestnuts add distinctive flavor to this simple bread stuffing. "I have had this stuffing every Thanksgiving my entire life," says KBROWN26. "It is truly a family tradition. Trust me, this is the best stuffing you'll ever taste! Thanks goes out to my Nana, the best cook in the Midwest!"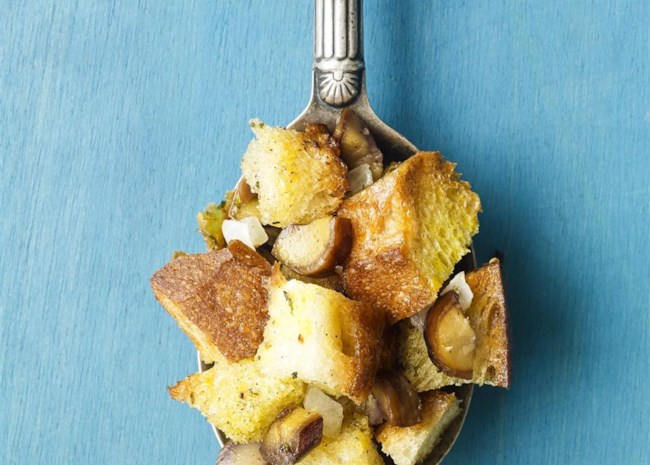 Photo by Allrecipes Magazine
Sourdough bread mixes it up with rubbed sage, herbs de provence, dried apricots, and pecans. "This savory stuffing is a little tangy and a little sweet," says Chef John. "And it's so easy to make that you won't have to wait for a holiday to enjoy this dish with your family."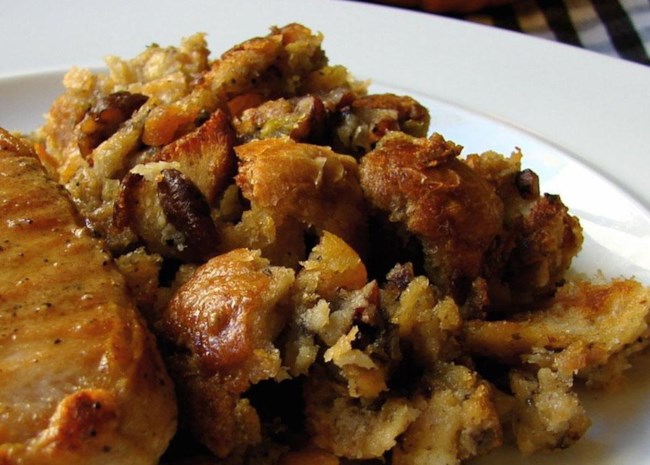 Photo by Chef John
"This stuffing is so tasty, and I can't wait to make it for everyone at Thanksgiving," says melaniecarr23. "I did this as a test experiment to see if I could make stuffing that would not make my love miss the bagged wheat-based stuffing. I also wanted it to be so good even our wheat-eating friends wouldn't be able to tell. I think it succeeded! Bake outside the bird or use to stuff a turkey."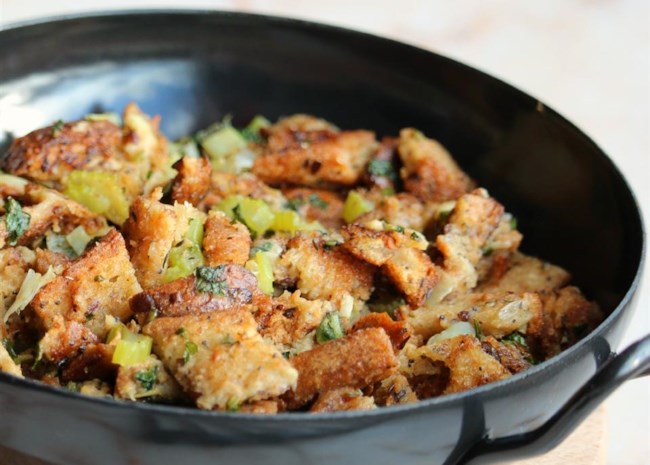 Photo by Buckwheat Queen
"This old-fashioned dressing is a great side dish for the Thanksgiving or alongside roast chicken," says Chef John. "Made with saltine crackers, celery, onions, and herbs, it's simple and satisfying."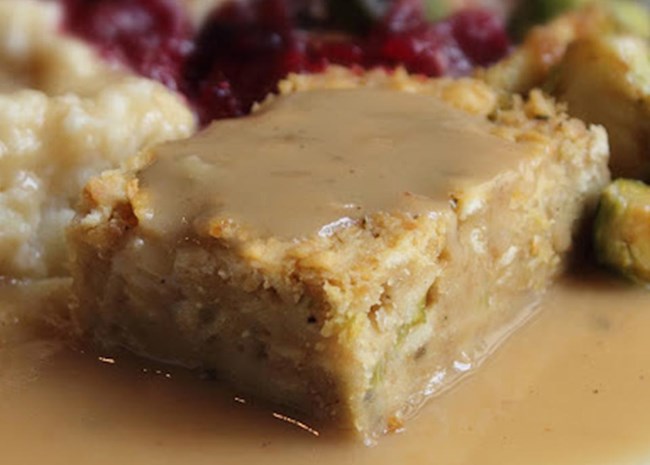 Photo by Chef John
Let's go back to old-school style, with an old-fashioned giblet stuffing. You'll saute the giblets in butter with celery and onion and toss with day-old bread. "I had always tossed the giblets in the trash," says Victoria68, "but am really glad I tried this. I stuffed mine in the turkey then transferred it to a casserole and heated it in the oven so the top would be crispy...delicious!"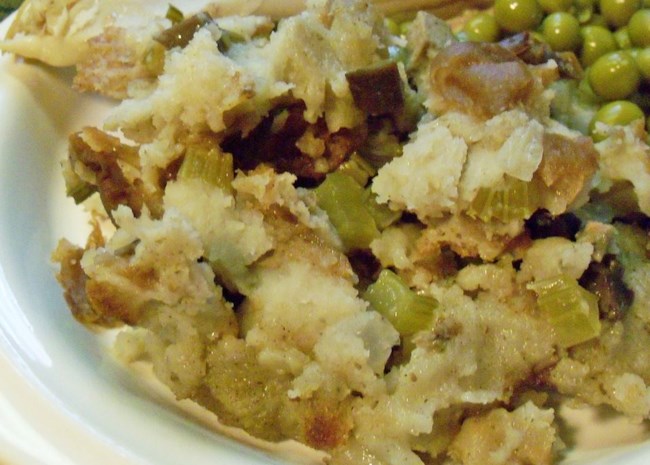 Photo by wannabe chefette
---
---
Related: