Seems like every week we learn more about the benefits of a healthy clean-foods diet. Most recently, a comprehensive study published in The Lancet found a strong association between eating veggies, fruit, seeds, nuts, whole grains, and fish and living longer. And that's just one of many studies pointing to the wisdom of enjoying a delicious clean eating diet.
For these top-rated recipes, we've combined whole, clean ingredients with the speedy results of the Instant Pot® to help you get a healthy dinner on the table in minutes. Keep it clean out there!
The best clean-eating recipes for the Instant Pot
This clean meal keeps it keto, too! "Try this quick, easy, and incredibly tender chicken stew cooked with diced tomatoes," says Fioa. "I added kale for extra green power! Serve over cauli rice for a complete and perfect keto meal."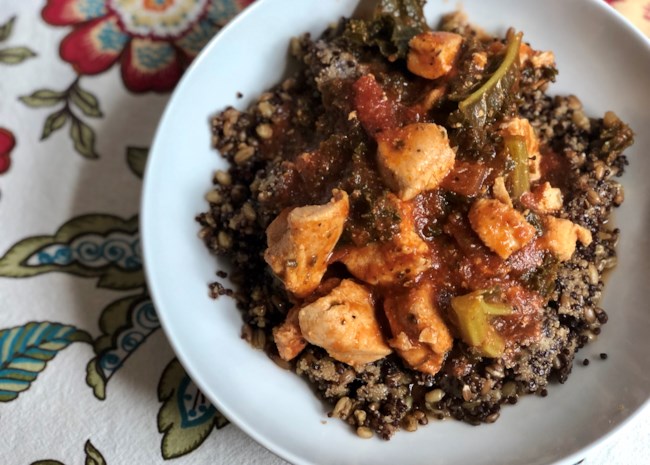 Photo by Fioa
This quick chicken and veggie soup features carrots, leeks, shiitake mushrooms, cabbage, and bok choy -- plus fresh ginger, garlic, and miso paste. "A Japanese-inspired take on traditional chicken noodle soup," says JoDee Phillips. "Full of fresh ingredients and delicious flavor!"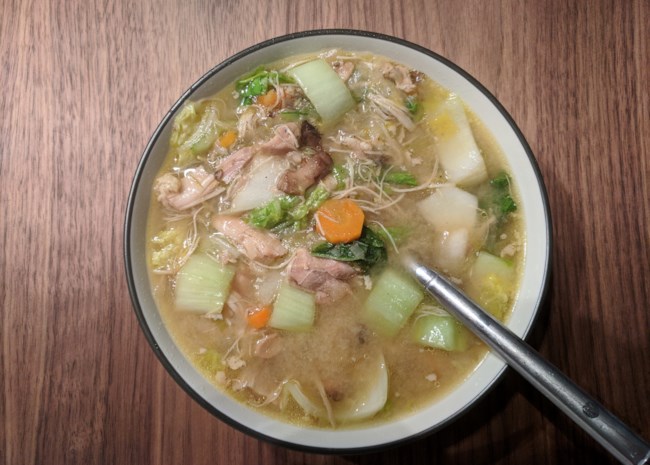 Photo by Bobby Robinette
"If you are looking for a quick and simple way to make salmon, this is it," says Maryscookin. "I love my Instant Pot. I can put frozen salmon in, pressure it for 5 minutes and it's perfect. I seasoned mine with just salt and pepper, but sprinkled it on before cooking. I served the salmon with tarter sauce, seasoned green beans and short grained brown rice -- easy peasy!" Or try it topped with fresh pesto sauce.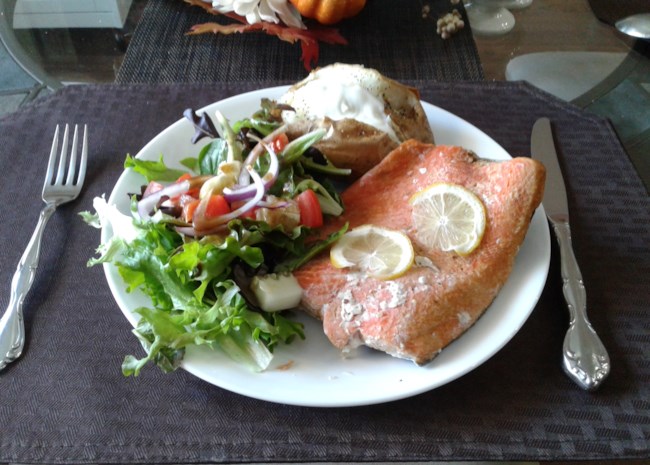 Photo by Tracey Ferrari Posner
Fresh pears add a touch of sweetness in this quick squash soup. "Peeling and chopping butternut squash can be quite a chore, but not using this method," says France C. "By precooking the squash in your Instant Pot®, the skin will slip right off, allowing you to make this quick and flavorful soup in just minutes! The pears add just the perfect amount of sweetness with no need to add in extra sugar. Garnish with a light drizzle of cream to serve."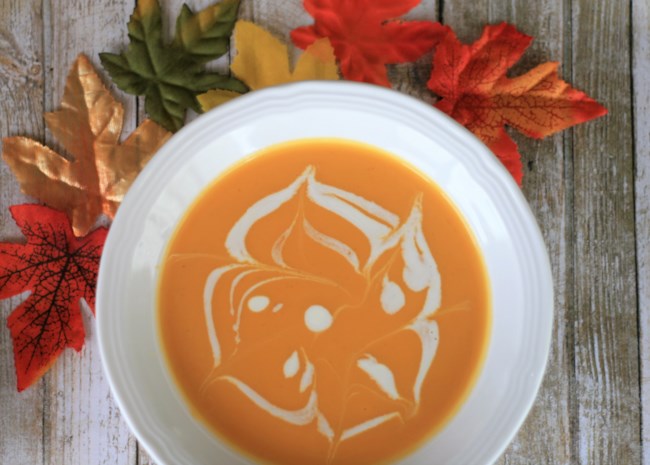 Photo by France C.
Here's a rich tomato sauce that's ready in minutes instead of hours. "This marinara sauce tastes like it's been simmering all day, but you'll have a savory, rich dish on the table in under an hour," says Bren. Try it as a sauce for Cauliflower Pizza Crust.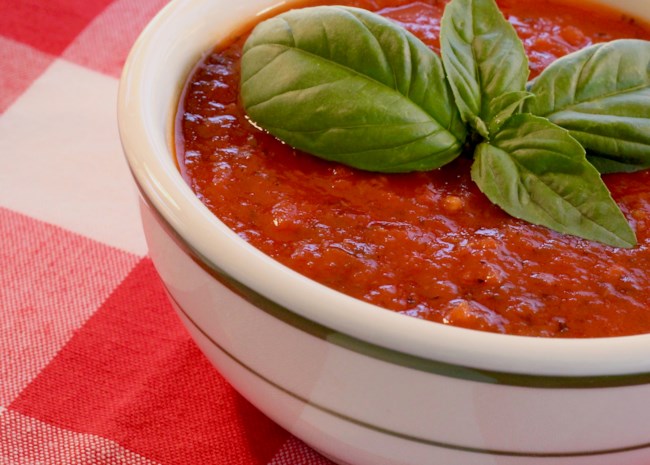 Photo by lutzflcat
Loaded up with sweet potatoes, diced tomatoes, red bell peppers, and collard greens, the simple stew is clean, vegan, and ready in no time. "One of my go-to favorites; hubby would eat it weekly, and he's not vegan," says Dea. Enjoy it topped with cilantro and chopped peanuts.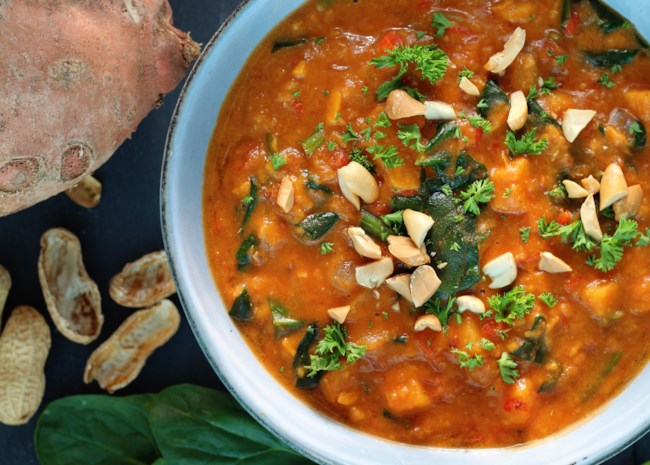 Photo by Buckwheat Queen
Clean and colorful! "Thai red curry chicken is a quick and delicious soup with chicken, onions, and mixed bell peppers," says Jessica DiPonziano. "Enjoy hot with jasmine rice. If you like, add Thai basil leaves."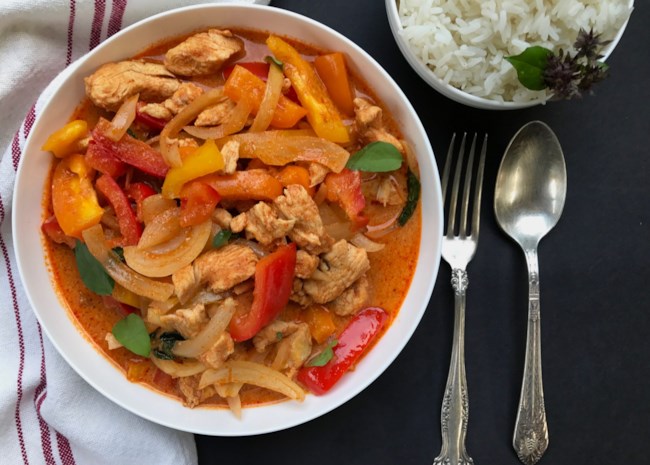 Photo by Jessica DiPonziano
"Try these crispy roasted Brussels sprouts made in just 5 minutes in your Instant Pot; they're a quick and easy low-carb side dish that's family-friendly," says Fioa.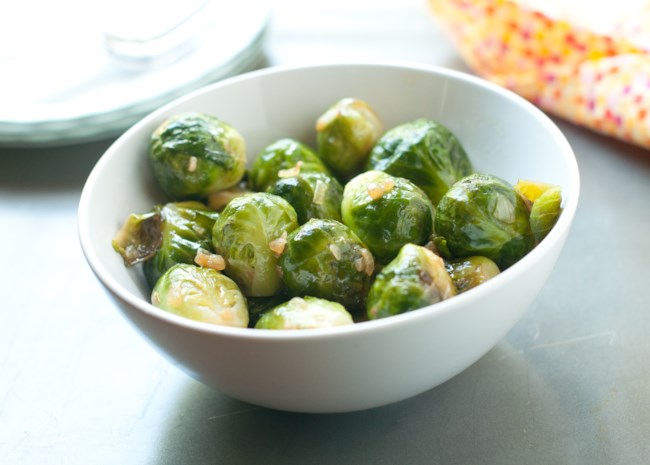 Photo by KGora
"This wonderful, traditionally slow-cooked recipe has been translated into a quick and easy pressure cooker meal," says Diana71. "Using the Instant Pot, you get an intensely flavorful meal made in minutes that will have your family thinking you simmered this all day. Serve over spaghetti noodles, rice, cauliflower rice, or eat as a stew!"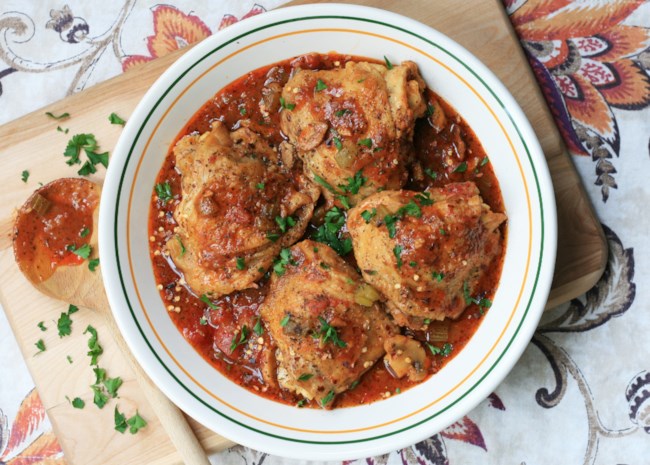 Photo by France C.
"A simple chicken soup recipe made in an Instant Pot," says Shelly Exel-Miles. "I do not add noodles to mine, however, if you wanted to add noodles, I would release pressure after about 10 minutes instead of naturally, add the noodles, and set on Manual for 3 to 5 minutes. I use all organic produce."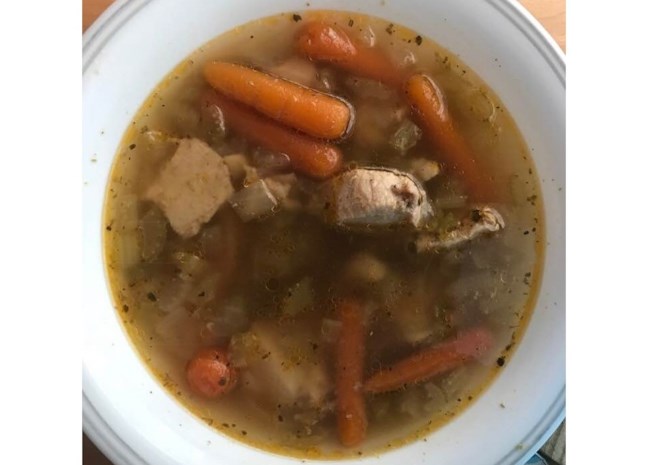 Photo by Shelly Exel-Miles
So simple and quick! "Cook these foolproof steamed artichokes in just minutes in your Instant Pot," says Fioa. Enjoy your tender artichokes hot or cold. Pull off the outer petals and dip them in lemon juice, then pull the petals through your teeth to remove the soft, pulpy portion. And don't miss the heart of the artichoke -- get at it by removing the fuzzy center at the base. Here's more on how to eat an artichoke.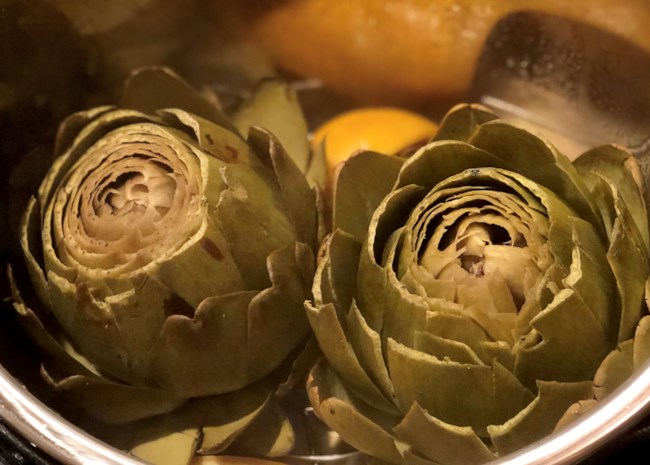 Photo by Fioa
Cabbage combines with carrots, tomatoes, celery, onion, garlic, apple cider vinegar, lemon juice, and herbs. "This simple vegan cabbage soup is perfect for a detox diet," says Fioa. "It's a tasty no-fuss recipe that takes 30 minutes to make in your Instant Pot."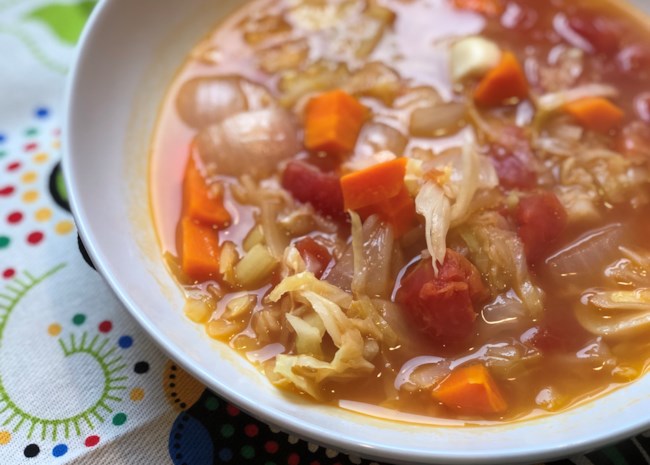 Photo by Fioa
---
---