We have tons of cocktail ideas for your Christmas and New Years parties. For starters, keep ingredients for a few cocktail classics on hand -- Manhattan, Old Fashioned, gin or vodka Martinis -- as well as a modest choice of beer and wine. But consider selecting one or two (or a few) themed cocktails, and make them in batches. Making big-batch boozy drinks in pitchers or punch bowls sets you free to attend your own party -- lets you hang out with your guests instead of tending bar all night. Many of these Christmas cocktails you can make ahead of time.
And to go with these holiday sips? Don't miss our ultimate round-up of Christmas appetizers.
Glogg is a Swedish mulled wine with port, bourbon, white rum and spices like cardamom pods, cloves, and cinnamon stick. The word derives from a word meaning "burning ember." It's the best way to feel the burn at the holidays.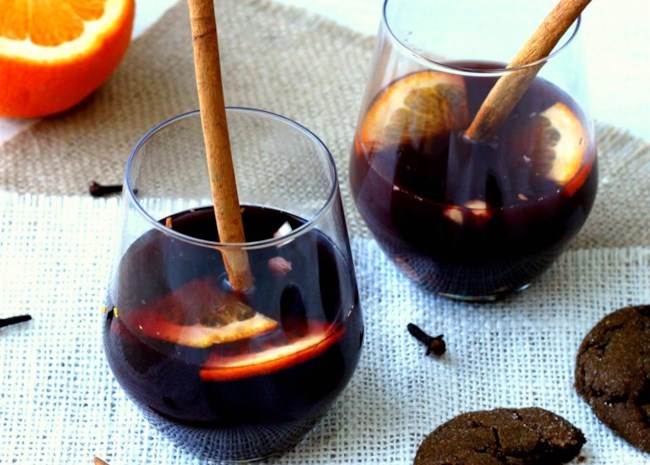 Photo by elise
Tastes like Christmas in Cuba! Rum meets fresh mint, limes, sugar and club soda. You'll muddle the sugar and mint leaves in the pitcher, and then add limes, rum, and club soda. "This is the best mojito recipe I have tried," says MrsSanchez. "I like the club soda instead of lemon lime soda because they aren't too sweet and I can make it easily with my Soda Stream." See how it's done:
Shake up vodka and cranberry juice with orange liqueur and a little vermouth. Garnish with cranberries and it's the perfect holiday cocktail. "I had this cranberry martini recipe at a holiday party and everyone loved it," says Ed Grivner. "The cranberry juice mixes nicely with the liquor. It's a perfect smooth drink."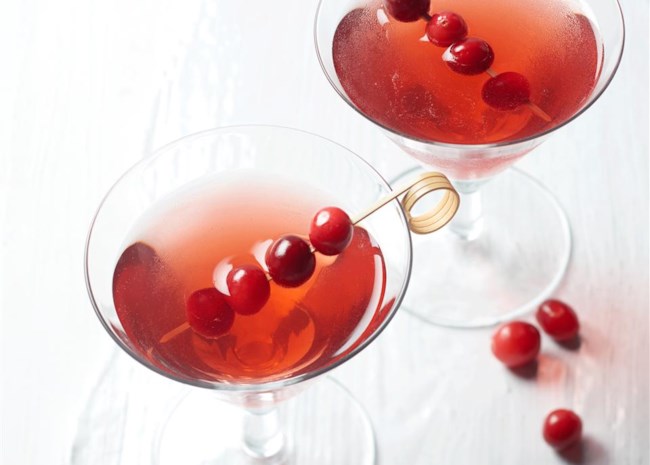 Photo by Allrecipes Magazine
Tequila + beer = Christmas cheer! This beer margarita recipe is ready for a crowd. "Use the limeade can to measure the ingredients," says big surprise, "and adjust with extra water if the mixture seems too sweet." Inexpensive beers like Corona Light that aren't too overpowering work best in this cocktail.
Photo by Allrecipes Magazine
Poinsettias are a nice low-alcohol choice when you're in for the duration. Make them for Christmas brunch, too. "This is a nice holiday cocktail," says Kathy. "We always serve this at our Christmas Eve open house. It has such a nice taste!!"
Made with ginger beer, vodka, and lime juice, the refreshing taste of a Moscow mule cocktail can't be beat! Prefer rum? The Dark and Stormy is essentially the dark rum version of the Moscow mule.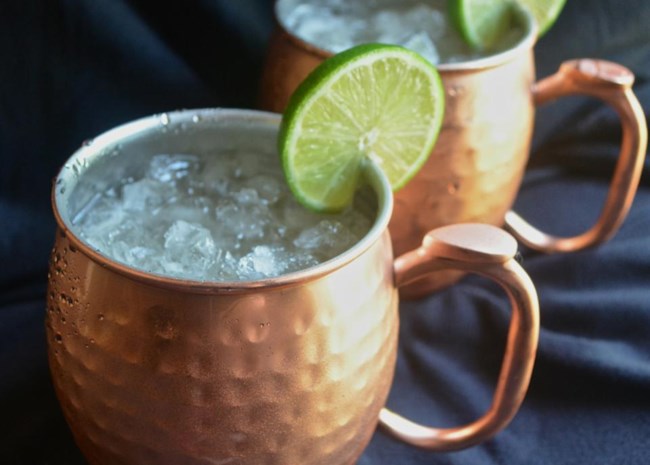 Photo by Bibi
A sensational holiday party punch! Break out a large punch bowl and mix together cranberry juice concentrate, pink lemonade concentrate, limeade concentrate, white wine, club soda, and champagne, garnishing with lemon slices, fresh mint leaves, and, if you like, whole cranberries. "Fruity, but not too sweet," says DPRYOR. "I've added more club soda to make it a little lighter. All ingredients can be adjusted to your own personal taste. Keep the punch cool with ice cubes or an ice ring."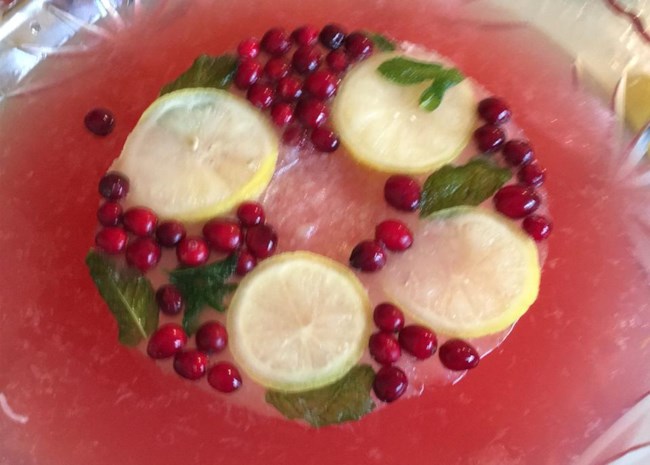 Photo by Gina
---
---
More Holiday Cocktail Ideas: