image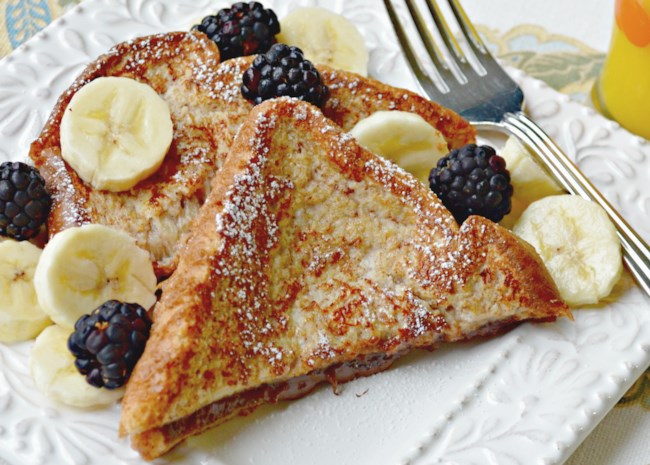 Sure, you could just eat it by the spoonful, but check out what else you can do with chocolate-hazelnut Nutella.
Nutella was born of necessity in post-World War II Italy when a clever pastry maker named Pietro Ferrero combined ground hazelnuts with sugar and a little bit cocoa to create a chocolate confection at a time when chocolate was scarce. And oh, what a snack-worthy star was born.
These days, homecooks (and dorm-room diners) add smooth, rich, chocolatey, nutty Nutella to everything from breakfast to drinks. And why not? Let's take a look at 12 ways Allrecipes homecooks use Nutella to make the world a more delicious place.
12 Addictive Nutella Treats
Nutella, peanut butter, and oats get together and leave the oven behind. There's no flour in these treats, either. "Awesome," raves Cheryl Pierce. "My grands love this recipe! I will be making it often! I'm so happy when things turn out great!"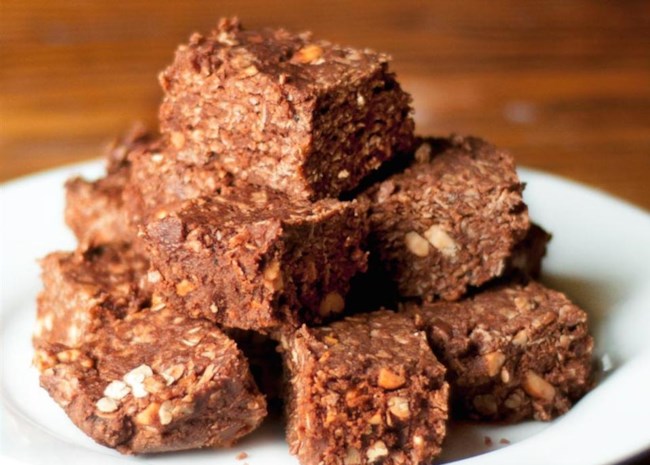 Dessert for breakfast? No judgement here. "This was easy and delicious," says Debbie. "My daughter definitely will ask for it again. I added crushed walnuts and banana slices in mine, but she preferred hers with just the powdered sugar."
A touch of hazelnut liqueur (such as Frangelico) gives these brownies a double dose of hazelnut goodness. Want to go for a triple play? Add half a cup of toasted chopped hazelnuts to the recipe. And if you don't have Frangelico on hand, you can follow the lead of several reviewers and use the same amount of coffee, espresso, or Kahlua instead.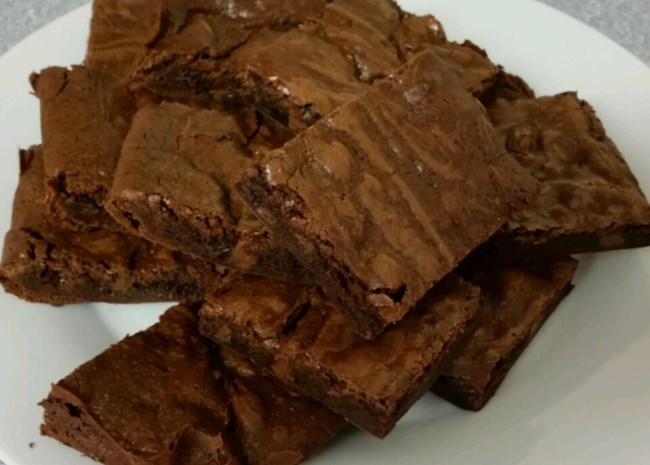 "I made this exactly according to recipe EXCEPT I made a chocolate-cookie crust instead of a graham crust. Holy moley — this is off the charts amazing. So much for dieting." — Sarah Jo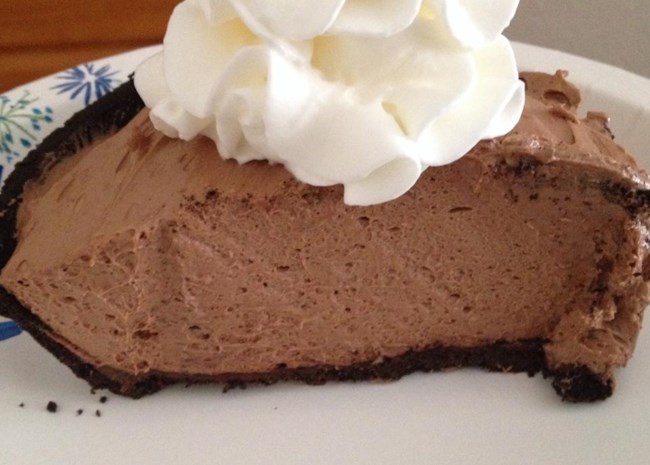 Can't face the day until you've had your coffee? Wait until you get addicted to this. "Oh my yummy goodness...I could get into trouble with this drink. I wouldn't change anything in this recipe. It was delicious!" — Diana
You're five ingredients and just minutes away from opening your own personal pastry shop. "These were really easy, and very elegant looking at the end. 18 minutes was way too long in my oven, so you might start checking at 13 minutes or so." — Annabelle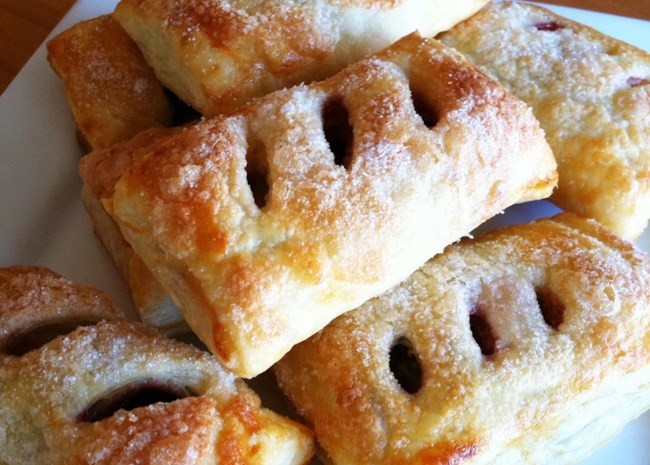 Related: Get easy tips for working with frozen puff pastry dough.
Speedy enough to make before your show comes on. "A quick and easy TV snack! I prefer ooey gooey, so I only microwaved for the minute. Did not have almond flour, so used all all purpose flour. Put a spoonful of cool whip on top after microwaving and let it melt up a bit. Yummy!" — Terri Heimbach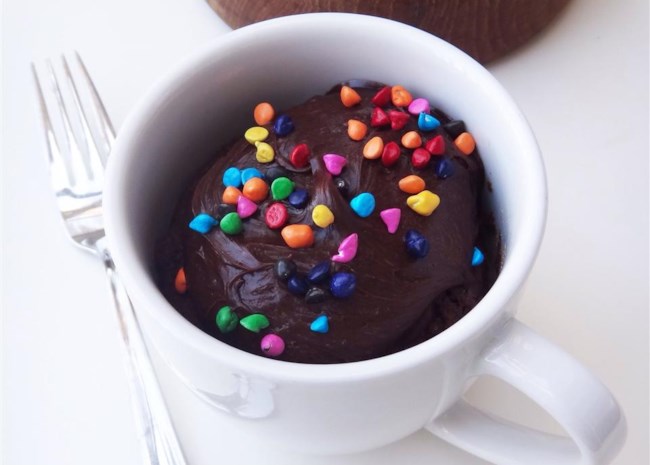 You knew this had to be on the list, right? "Since this had no ice in it, I froze the banana and the strawberries which gave it the smoothie texture we like. I used vanilla Greek yogurt because it's what I had on hand, and I will do that in the future." — lutzflcat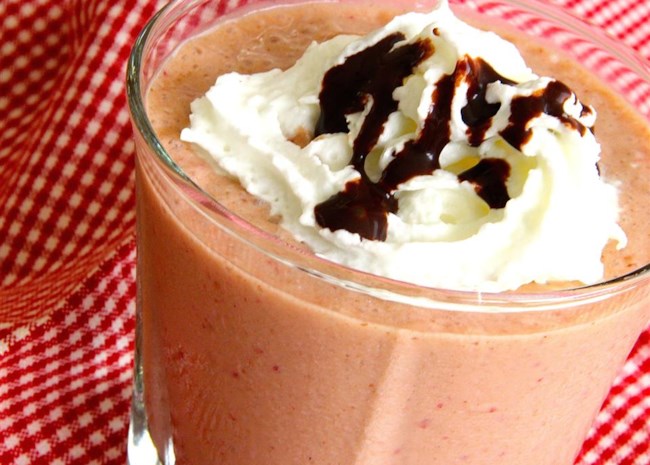 Pie? Oh my! Christina says, "Simple and delicious! Loved the addition of the Nutella on the bottom. After topping with the whipped cream, I added chopped peanut butter cups and mini chocolate chips...perfect~YUM!"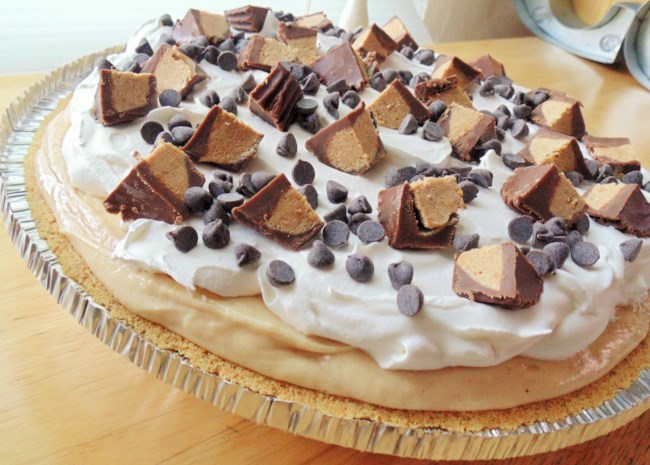 This no-bake cheesecake takes only five ingredients to make, but you can fancy up the presentation (if that's how you roll) by with a ganache glaze and chocolate curls, like in the photo below.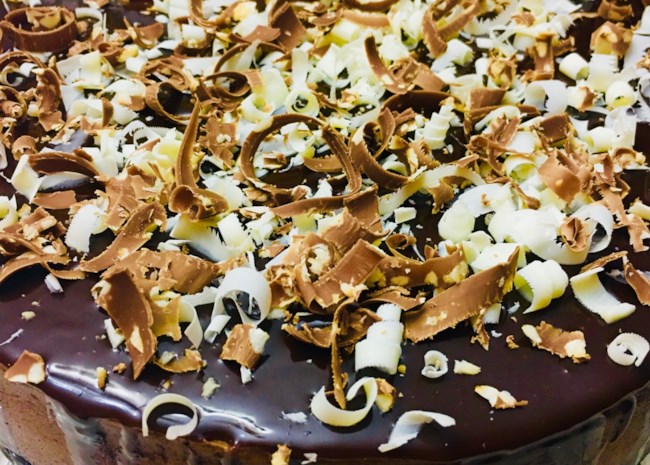 Related: Here's how easy it is to make smooth, rich, chocolate ganache (aka chocolate glaze).
This recipe is for making waffles out of puff pastry (so easy!), but then you can spread them with Nutella while they're hot from the press. "Two of my favourite things together," says Prisqua. "Why didn't I think of it?! Now my waffle maker is out all the time."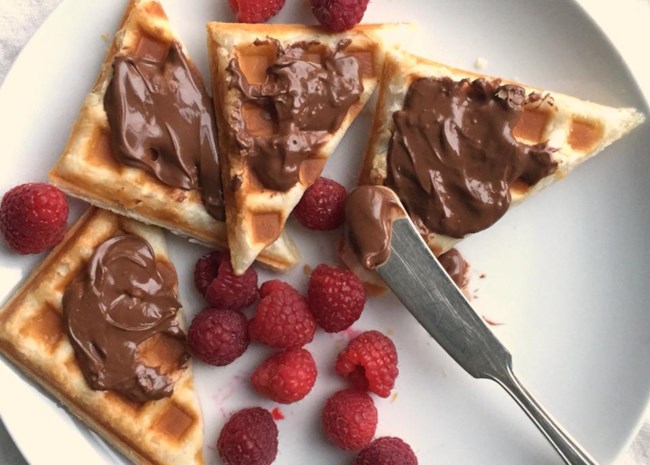 Because state fair food is way over the top. If you've never made crepes before, these easy tips will help you out.
---
---
Related