We love the air fryer! It's quick, it never makes a big greasy mess -- and it's a healthier way to fry because it uses only a fraction of the fat of regular fryers, yet still cooks food to a crispy, crunchy finish. And here's something else we love? Delicious chicken dinners!  So why not combine the two? These air fryer recipes offer some of our favorite ways to cook chicken. A healthy chicken dinner's ready in a hurry.
Chicken thighs are marinated in a maple-buttermilk mixture and crisped to perfection in the air fryer. The chicken emerges "subtly sweet, yet savory," says thedailygourmet.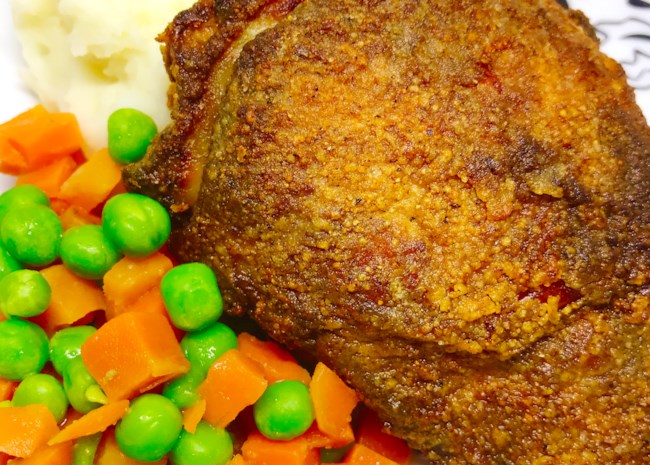 Photo by thedailygourmet
Enjoy delicious buttermilk fried chicken without the deep frying! "This recipe takes your fried chicken to a healthier level," says thedailygourmet. "I used boneless, skinless chicken thighs, so if you use bone-in the cook time will be different."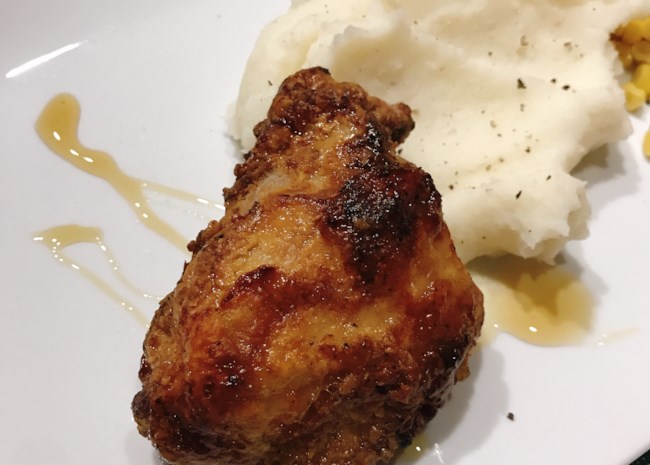 Photo by thedailygourmet
"These beat chicken nuggets any day and the recipe is so simple," says Launa. "I tend to use chicken tenderloins but you can use sliced chicken breasts if easier."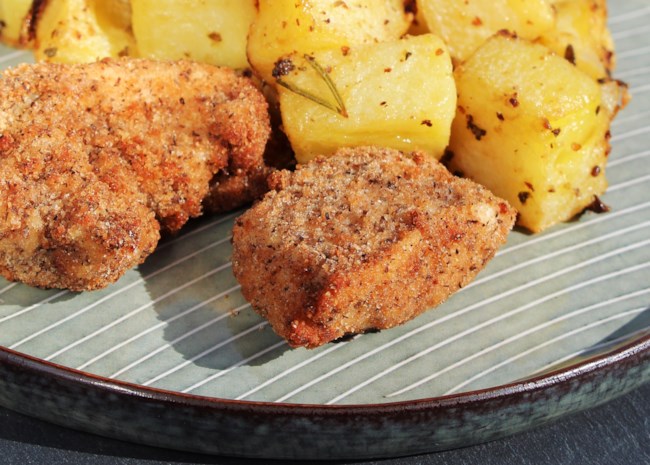 Photo by Buckwheat Queen
"No need to dirty up a cast iron skillet and fill your house with smoke," says Soup Loving Nicole. "Let your air fryer create that perfect blackened crust."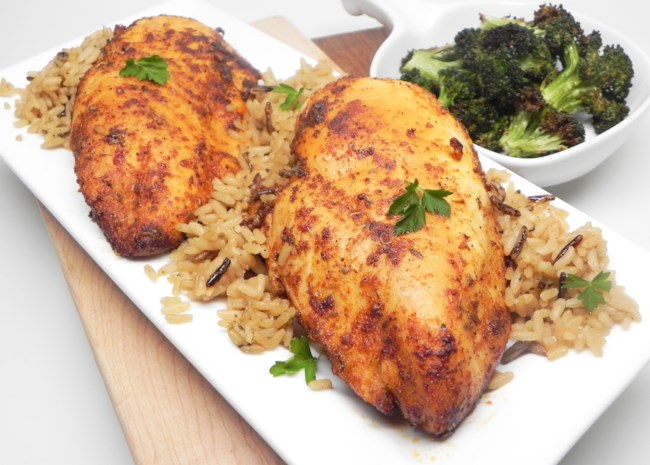 Photo by Soup Loving Nicole
"I find chicken thighs to be more flavorful than chicken breasts, and this schnitzel is a perfect example," says Yoly. "Not only is it delicious, it is also cooked in the air fryer, making it lower in calories, oil free, and grease free."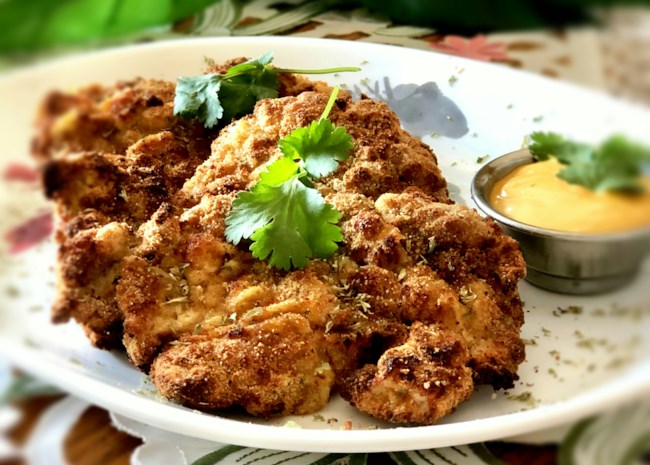 Photo by Yoly
Prep takes just 5 minutes. A quick mixture of sesame oil, soy sauce, honey, rice vinegar, and Sriracha flavor chicken thighs. "Crispy on the outside, yet tender and juicy on the inside," says Soup Loving Nicole.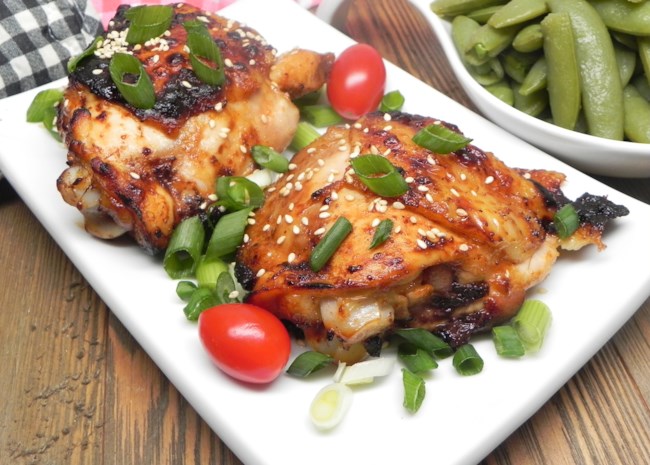 Photo by Soup Loving Nicole
You'll stuff chicken breasts with a Cheddar, BBQ sauce, and chopped bacon, and wrap them in bacon. Dinner's ready in about 35 minutes.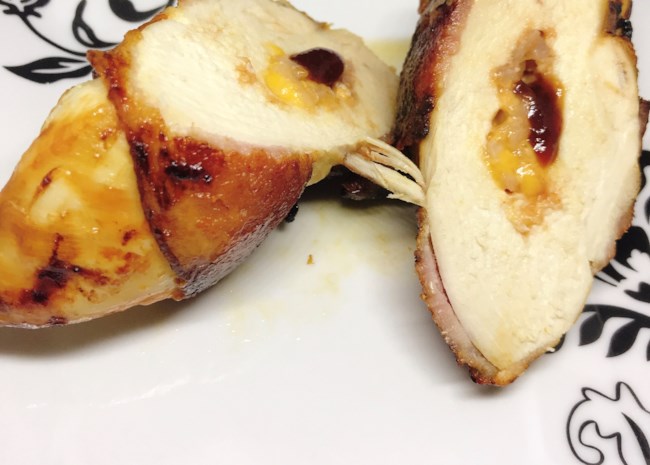 Photo by thedailygourmet
"Vegetables and spices are rolled up in chicken breasts and air fried for a quick and easy dinner perfect for a busy weeknight," says Buckwheat Queen. "Just over 10 minutes in the air fryer gives you juicy, tender chicken breasts filled with spicy veggies. Serve with fresh pico de gallo and tortillas."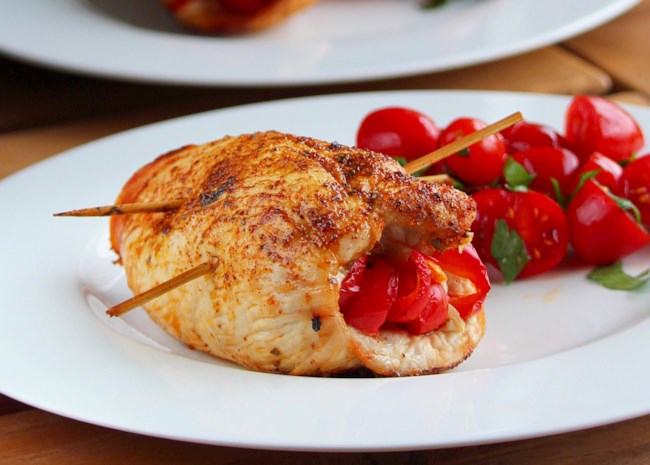 Photo by Buckwheat Queen
"What a delicious meal," raves Buckwheat Queen. "I love the yogurt and hot sauce mix." Serve with ranch or blue-cheese dressing and more Frank's hot sauce for dipping.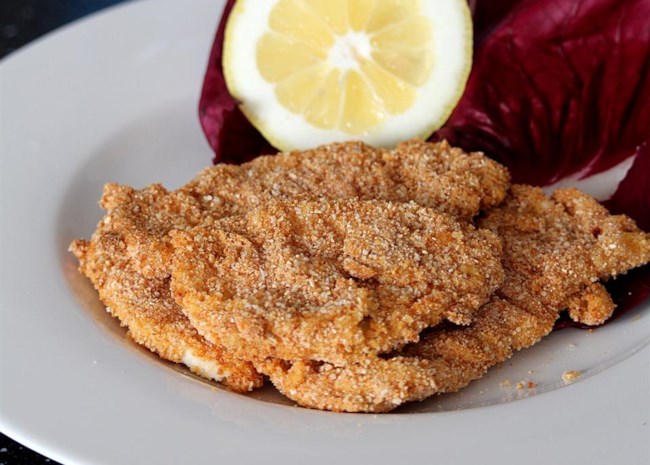 Photo by Buckwheat Queen
"These air fried nuggets are healthier than deep fried, and have tons of flavor," says France C. "Serve with your favorite dipping sauce such as ranch, honey mustard, or chipotle mayo. I like to use a Misto sprayer with my own oil, but feel free to use regular cooking spray. Use different varieties of ranch mix (spicy, dill, etc) to change up the flavor."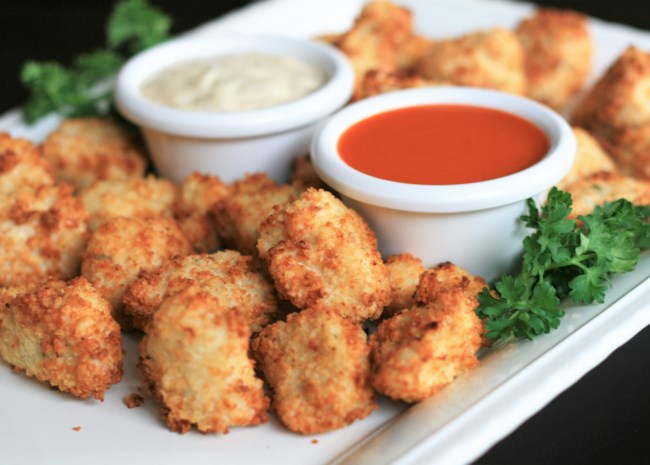 Photo by France C.
You soak chicken thighs in buttermilk and then turn them in a spicy flour mixture before being air frying. The chicken thighs emerge spicy and moist. "I'm a wimp when it comes to heat, but this packs some heat without being overwhelming," says thedailygourmet.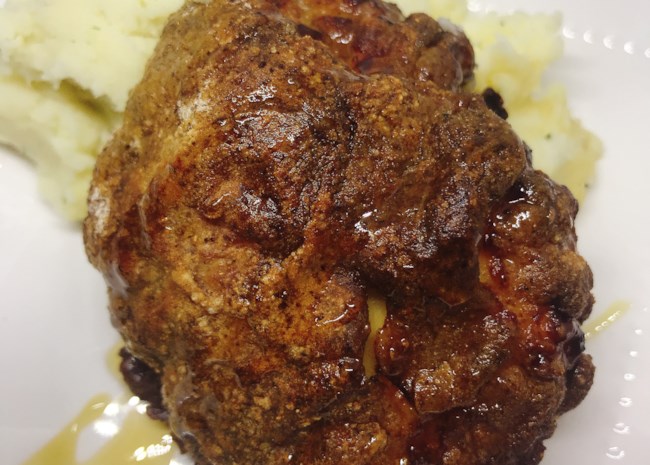 Photo by thedailygourmet
"Dinner doesn't get any more simpler than this main course," says thedailygourmet. "It uses basic ingredients most will already have."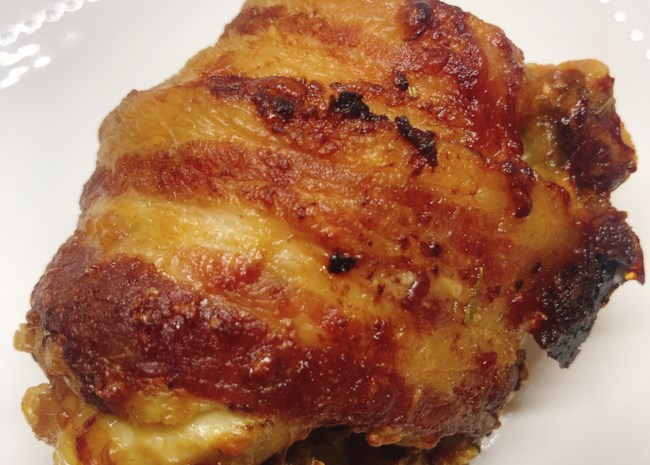 Photo by thedailygourmet
---
---