Get ready to grab a taste of America, one burger at a time. These top-rated burger recipes are inspired by the taste of a place -- from Seattle to New York, California to Georgia, the Southwest to the Midwest, they feature local flavors in 5-star fashion. Did we include your favorite local burger recipes?
You do the burgers and let Bush's® Baked Beans bring the perfect quick and easy side dish. The contrasting flavors of savory and sweet bring out the best in each other.
What makes a burger Seattle-style? Flannel bun? Uh, no. Micro-brew on the side? Well, probably. How about espresso in the aioli? Yes! Don't knock it, it totally works! Just be careful the sauce doesn't get into your hipster beard. For best results, use Beecher's cheese, Walla Walla onions, Chateau Ste. Michelle red wine, and Starbucks espresso. Cook the burgers in a skillet or outside on the grill, preferably in the rain.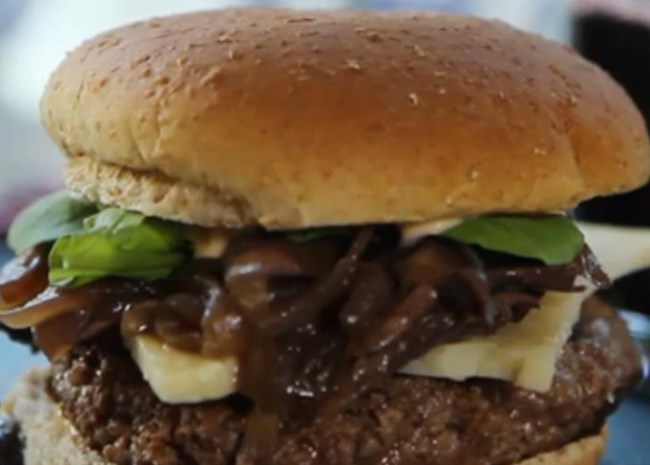 "This isn't just any old cheeseburger," explains Chef John. "Depending on whom you talk to, this cheese-stuffed burger is either called a "Juicy Lucy," or a "Jucy Lucy." That's because two restaurants in Minneapolis claim to have invented it, and they spell it differently. Make sure you thoroughly and thoughtfully press the edges of the two patties together to seal in the cheese stuffing, which keeps the meat juicier. Spread your favorite burger sauce over the bun."
"These burgers are the hit of my town," says GAVEN. "All my friends come over every weekend just for these burgers. With a little bit of basil leaves, and some olive oil, you will drooling all over yourself while you eat these."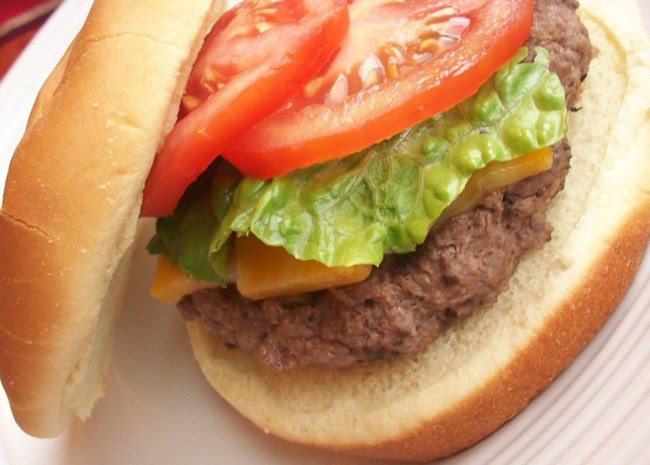 "Fifty years ago, my Dad used to have this burger at lunch with his business clients in a nice restaurant in Detroit, Michigan," says Aunt Julie. "They all raved about them all the time. I don't remember the name of the restaurant, and chances are it is long gone... but the burger is still YUM!"
"Right from Bayou Sam's Cajun Grill," says JETJOUSTER. "Not your everyday backyard burger, but a true celebration of summer! Serve with Zapp's Cajun Chips Pecos Sweet cantaloupe, and well-chilled Black Diamond watermelon hearts. Enjoy the summer while you can."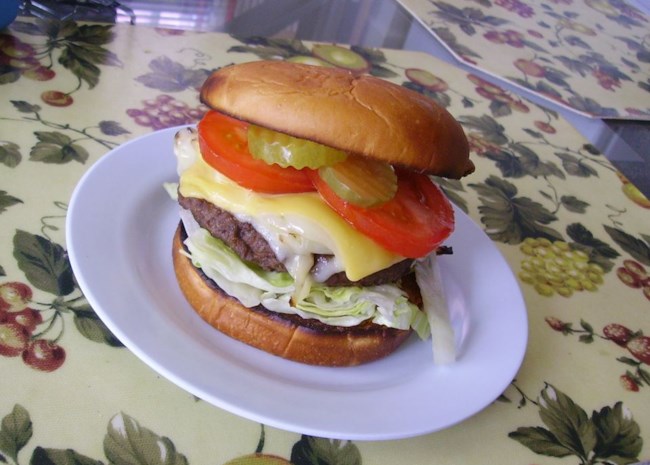 This burger takes Tex-Mex flavors to the Texas-Louisiana border for some Cajun kick. "A jazzy way to spice up the boring basic burger that will tantalize your taste buds," says Sarah Stephan. "Cajun spiced mayonnaise is the perfect complement to these spicy beef burgers."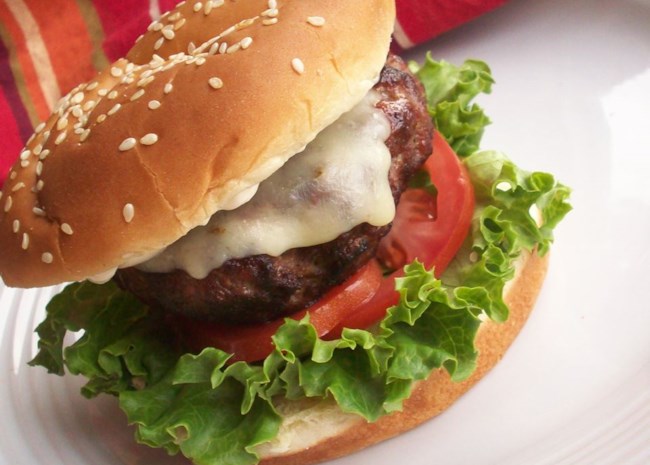 Here's how they do it in the Show Me state. "This lean ground beef burger is seasoned to perfection unlike any other burger," says aaron cindi. "It will keep them asking for the recipe."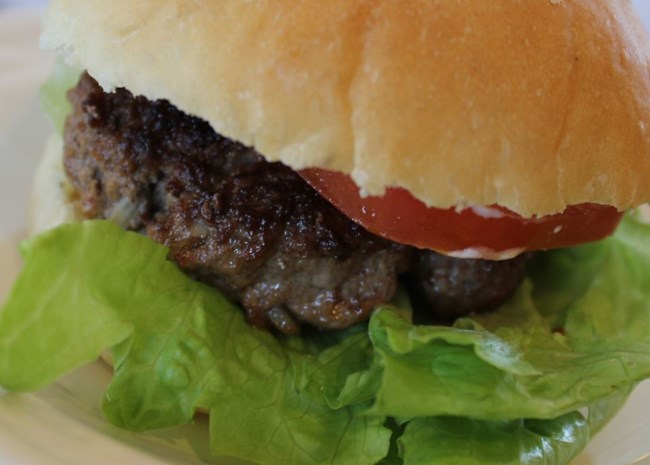 "I tasted these burgers in Athens, Georgia," says Caroline Anne. "They combine fresh basil, Gorgonzola cheese, and garlic, and it's easy enough for a quick and simple dinner. Serve them on toasted sourdough or ciabatta buns."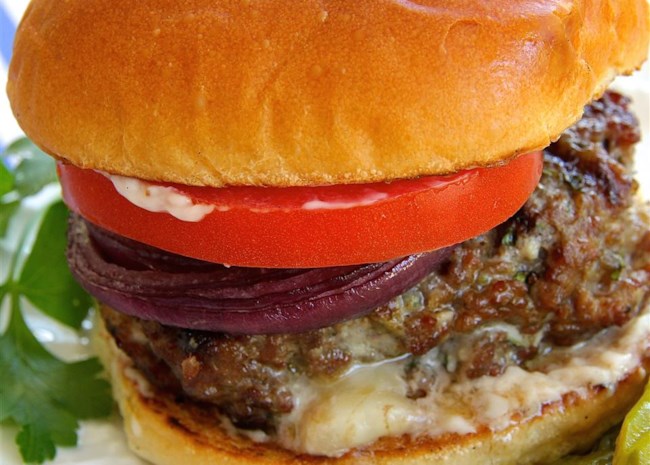 "If you are from the Chicago area, you have heard of White Castle hamburgers," says Frank David. "I believe down south they are Krystal. This is the closest I have come to the real deal. Serve each with American cheese, dill pickle slices, and Dusseldorf mustard. Enjoy!"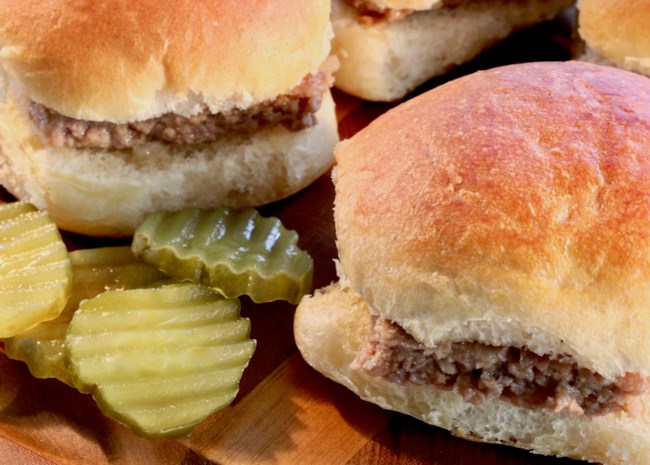 "These were born in Inwood, NY, in honor of the farmers market that sells the freshest ingredients every Saturday," says Chester. "It is an alternate version of the All-American favorite. Serve with 'the works' (onions, relish, mustard, ketchup, mayo) on toasted English muffins."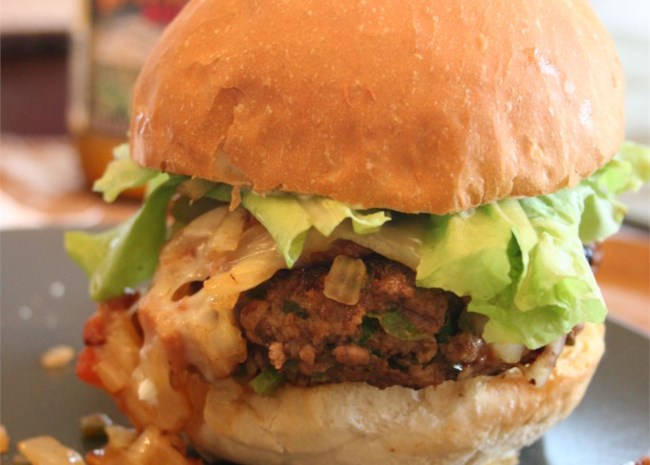 "Taco seasoning, peppers, and pepperjack cheese give ground beef a zesty Southwest boost" says APRILNILS. "Then the patties are served up on buns with sour cream and salsa. A fun twist on barbecued burgers!"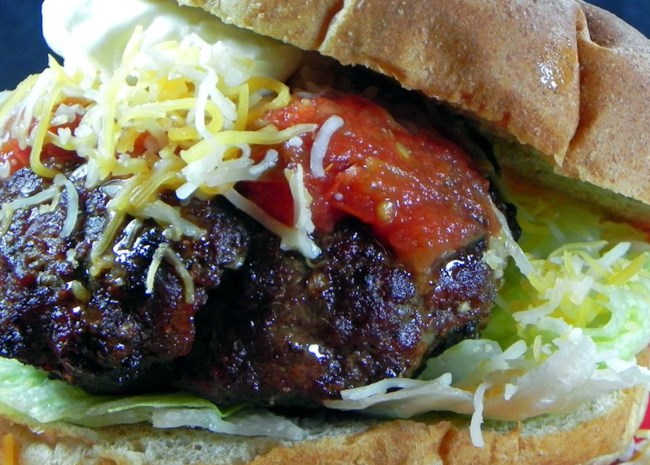 Pineapple slices, French-fried onions, bacon, cheese, and bbq sauce get the job done here! "Use a Hawaiian-style thick barbecue sauce if possible," says Steve. "If your sauce is thin, use less in the burger mix so the burgers hold together when grilling."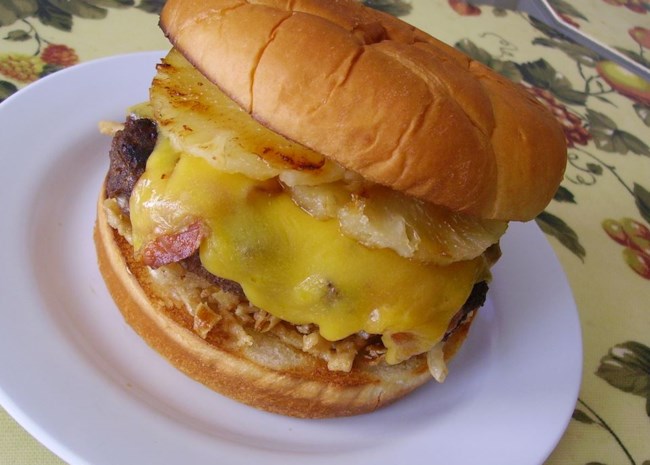 Chipotle peppers, adobo sauce, liquid smoke, Worcestershire sauce, and grill seasoning create a smokey taste sensation. "I created this recipe while trying to recreate the best burger I had ever tasted at a restaurant in the Great Smoky Mountains of North Carolina," says Janine. "My family and I think these burgers are better! They are packed with flavor!"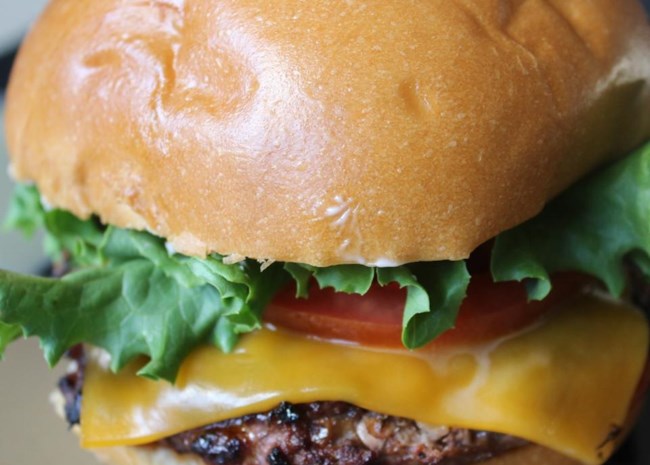 ---
Check out our collection of Burger Recipes.
---
Related: