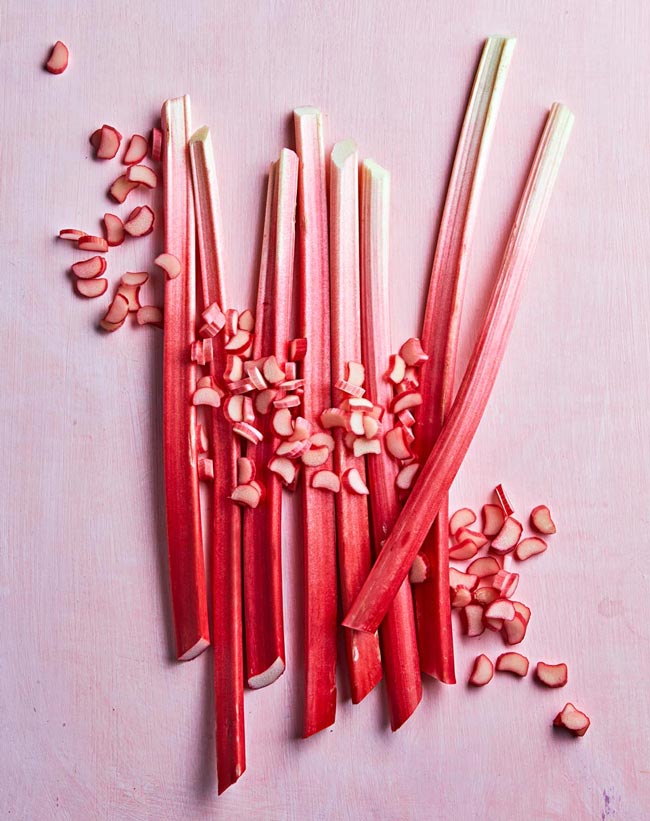 More Than Just Pie
There's more to rhubarb than meets the eye. You already know it makes a fantastic, tart-tastic pie filling. Check out six more delicious ways to use up your spring rhubarb harvest.
Related: See our entire collection of rhubarb recipes.
"The almonds were the best part. They tasted like pralines with the butter and sugar baked on top. I added cinnamon to the batter and the topping." — patty crocker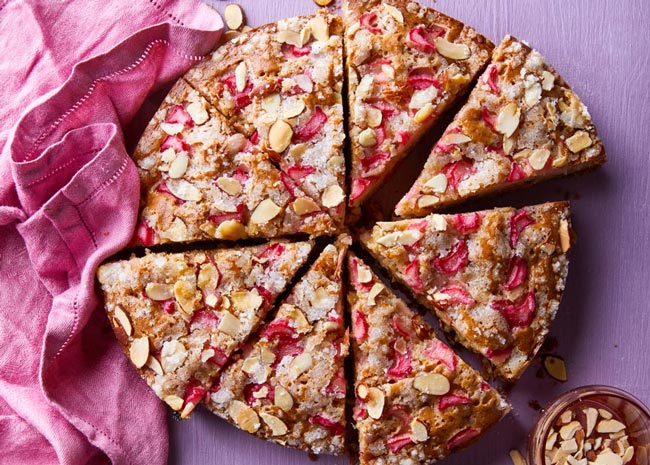 This is a fun twist on pink lemonade without using artificial coloring. The shade will depend on your rhubarb; greener rhubarb will lighten the pink hue.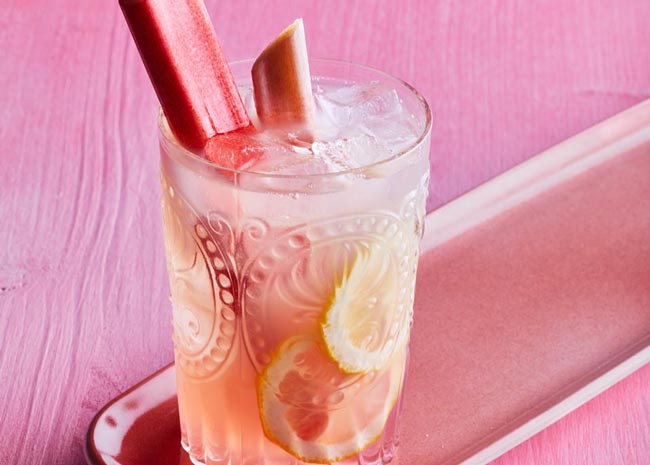 Related: Get more tips for using rhubarb in recipes.
"This was so delicious, I could have just eaten the whole thing with a spoon. It was wonderful on everything...ice cream, pancakes, waffles, my spoon! Yum, you've got to try this!" — Sarah Norton Morley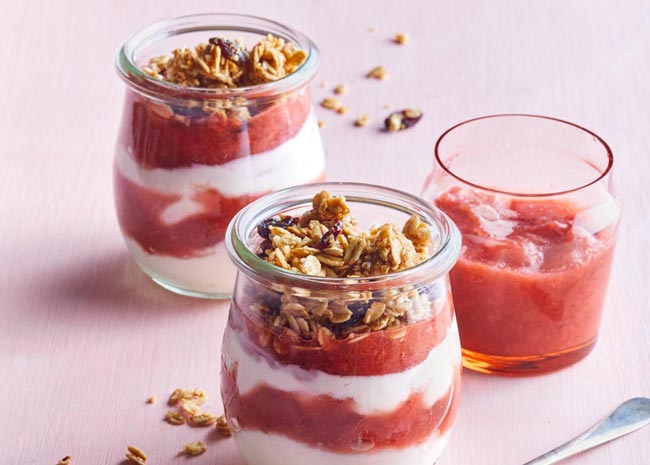 Related: Try these top 5 ways to enjoy strawberry rhubarb recipes.
"The first time I followed the instructions and it was ok but I cut the rhubarb into pieces that were too small so they practically dissolved when cooked. The second time I not only increased the size of the pieces but I increased the amount to two cups. Much, much better. The third time - I rocked it by adding somewhere between 3/4 and a cup of chopped walnuts. Awesome!" — sdwnewkitchen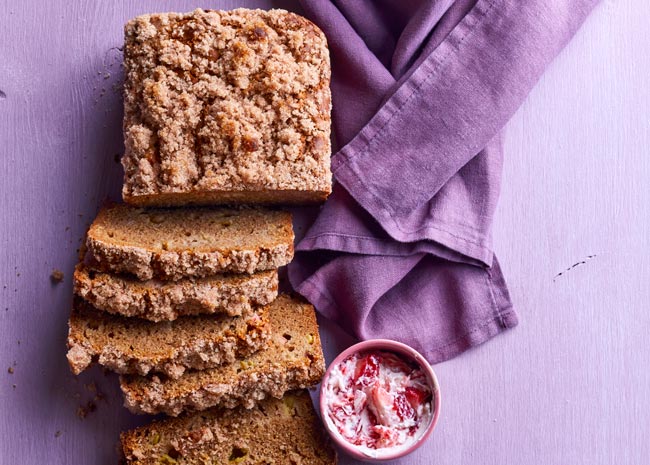 "Very good rhubarb dessert, especially topped with a scoop of vanilla ice cream! A half cup less sugar and a half cup more rhubarb was all I did differently; otherwise, followed recipe exactly." — CHARMICHEAL.
Editors' note: For a visual twist, we cut about 1 lb. 4 oz. fresh rhubarb into 2-inch matchsticks to scatter over the top before baking.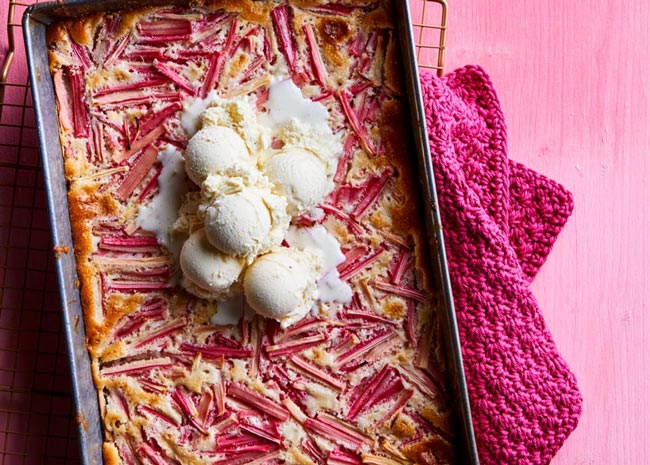 "This recipe is very forgiving. I had to substitute grape juice for cranberry juice because it's all I had. I added a handful of cranberries to the sugar-juice syrup. It was a nice addition." — Nancy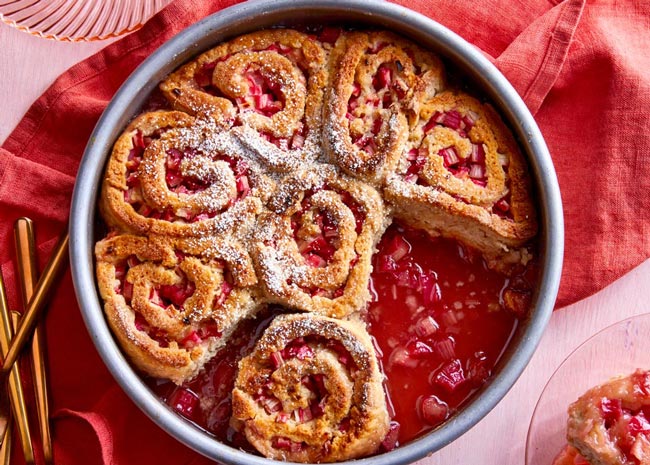 This article originally appeared in Allrecipes Magazine.