Brussels sprouts make the perfect partner for all manner of roasted meats and stews. Maybe that's why our recipe box is full of delicious Brussels Sprouts recipes, each uniquely delicious, calling for a wide variety of ingredients like hazelnuts, blue cheese, cipollini onions, pine nuts, sriracha hot sauce, dried cherries...and of course BACON! Find your favorites!
You'll saute Brussels sprouts, pine nuts, and green onions in a combo of melted butter and bacon grease over medium heat. "Not too often do you hear 'fantastic' and 'Brussels sprouts' in the same sentence but this recipe is deserving of that," says MOMZRIGHT.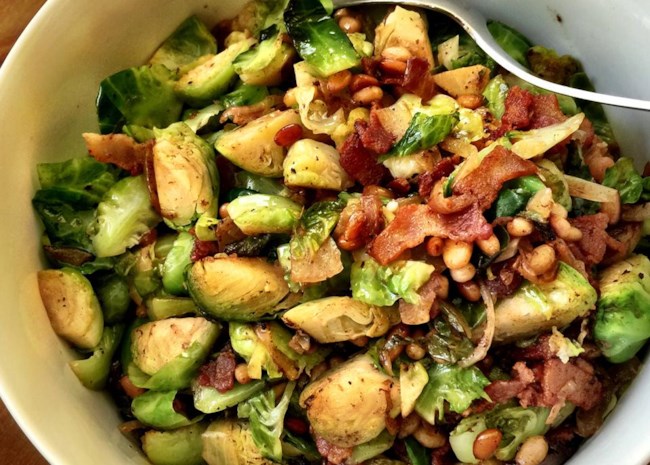 Photo by
"Healthy and full of flavor, sriracha honey Brussels sprouts are crispy and coated with a delicious sweet and spicy sauce," says Bites of Flavor. "Perfect side dish for any meal! Top with a drizzle of sriracha sauce if desired."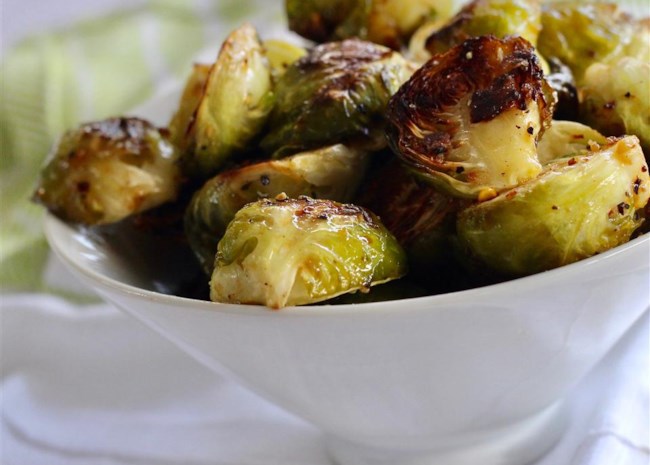 Photo by lutzflcat
Brussels sprouts, dried cherries, almonds, and Parmesan cheese are tossed in a dressing of olive oil, vinegar, honey, garlic, and mustard. "This was delicious, even the fussy teens ate it," says Kidcook. "Who knew raw brussel sprouts were better than cooked ones? YUM."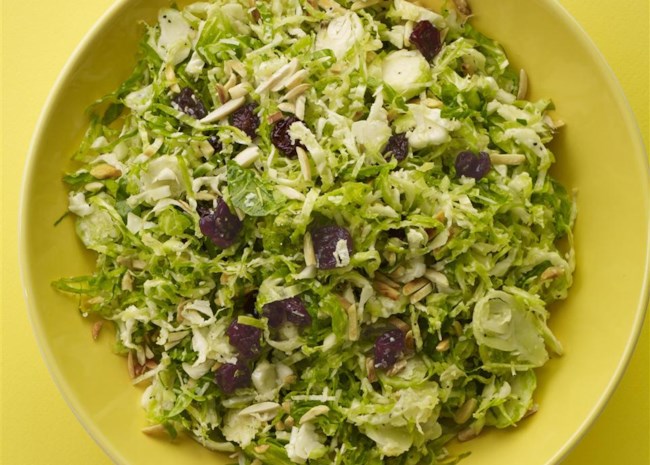 Photo by Allrecipes
Brussels sprouts sizzle in melted butter until tender. Squeeze a little lime juice over the sprouts and season with salt and pepper. That's all there is too it! "This is a super easy side dish," says mommyluvs2cook. "For those of you scared of Brussels sprouts, please give these a try as they have made people who think they don't like them into fans!"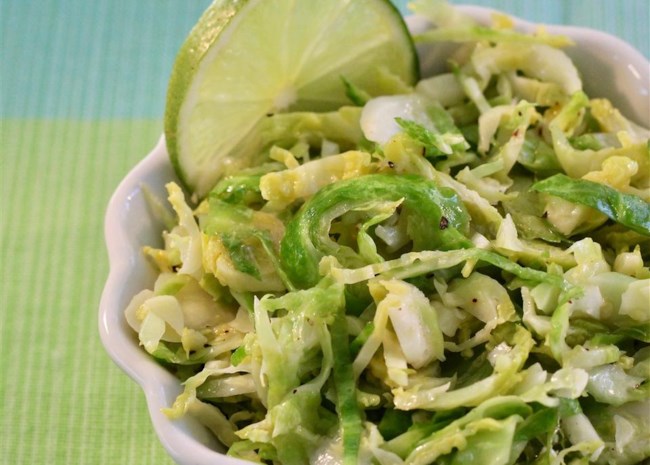 Photo by lutzflcat
Brussels sprouts and onion are baked until tender and caramelized and mixed with shallots and a reduced balsamic vinegar sauce. "Yummy!" says BigMama70. "This will be my go-to roasted Brussels recipe, loved the addition of the red onion, which comes out sweet after roasting, and the balsamic glaze added a big oomph! I kept mixing them every 10 min or so, so they will not burn at the bottom of the dish, and they came out nice and evenly roasted. "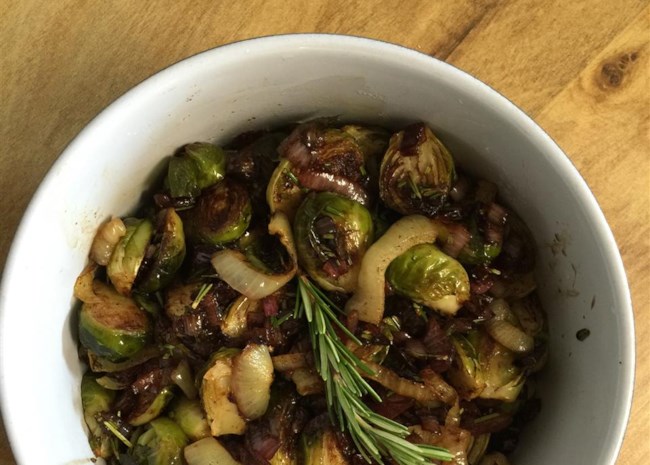 Photo by Heavenlyhandsaak
"This is a salad with fresh hazelnuts, either roasted or not, with raw, shredded, and very fresh Brussels sprouts," says parker. Toss Brussels sprouts and hazelnuts with a dressing of olive oil, lemon juice, lime juice, chives, thyme, and salt. Top with crumbled blue cheese.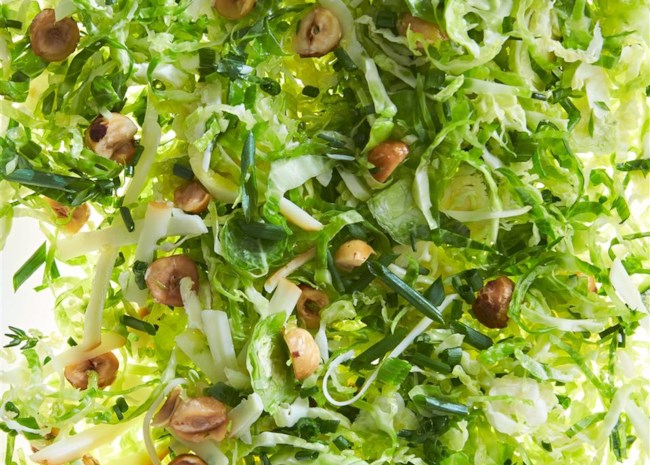 Photo by Allrecipes Magazine
"This makes a very nice side dish to your holiday feast, and I can't think of a main course, especially one made from some type of succulent animal, that this wouldn't pair wonderfully with," says Chef John.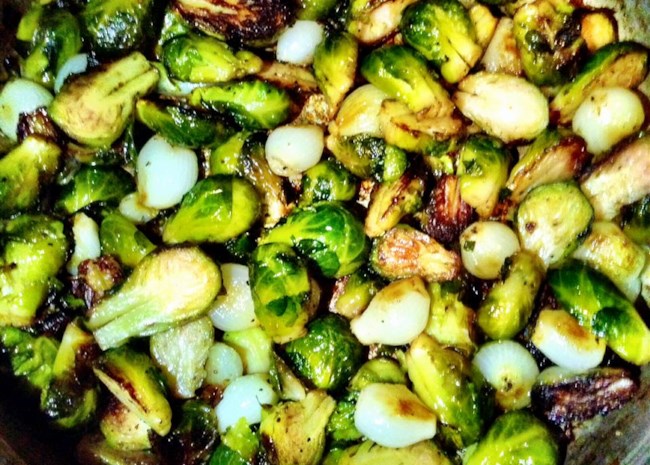 Photo by KathleenDis
"These crispy leaves deliver awesome crunch with a bit of salty spiciness," says Matt Wencl. "In other words, they're totally addictive. So snack without guilt and get a boost of fiber and Vitamin C as a bonus! They're also a tasty snack to enjoy with cold drinks?"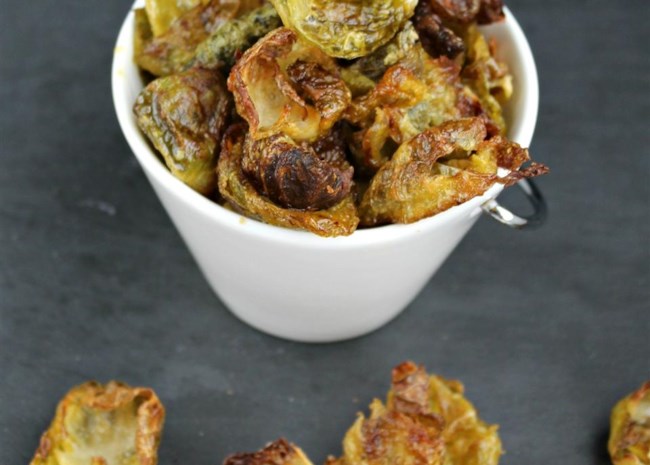 Photo by Buckwheat Queen
This is a Brussels sprouts side dish that's also a salad. You'll slice the Brussels sprouts very thinly and combine them with a warm bacon dressing with wonderful sweet and sour flavors. "If you think you don't like Brussels sprouts, give this recipe a try and discover the cooking technique that makes Brussels sprouts irresistible," says Chef John.
---
---
Related: