Rich, tangy buttermilk makes recipes better. In baked goods, the acidity of cultured buttermilk helps develop lightness and fluffiness. With savory recipes, buttermilk's enzymes are called up to tenderize proteins, while adding that signature tart flavor. It's a smart addition to so many of the recipes we love: Buttermilk Fried Chicken, Buttermilk Biscuits, and Buttermilk Pancakes to name-drop just a few.
We love a touch of buttermilk in other recipes, too. And with the list below, we're covering the classic buttermilk recipes and also highlighting some of buttermilk's deep cuts, the recipes that surprise with a gentle tang of buttermilk. For example, did you know you can make your own homemade ricotta cheese with buttermilk? You can. It's super easy. The recipe's below.
But before we get to the recipes, one more word about buttermilk. Most of the buttermilk you'll find today at the grocery is cultured buttermilk -- milk to which a special culture is added to begin fermentation, which creates the familiar thick texture and tangy flavor. All about Buttermilk has much more on the topic, including what it's for and why it works.
Top-rated recipes made better with buttermilk
This is just for starters, folks. For loads more recipes featuring buttermilk, including all the classics plus a few more surprises, check out our complete collection of buttermilk recipes.
This crispy Southern fried chicken recipe calls for boneless, skinless chicken breasts. Because there's no skin on the chicken, and the coating is thin, this fried chicken is lighter and healthier than the skin-on kind. The honey brine helps prevent the chicken from drying out. "Honestly speechless over how good this was," says Molly. "We served a fresh romaine tossed salad with some homemade buttermilk dressing on the side. It was true perfection.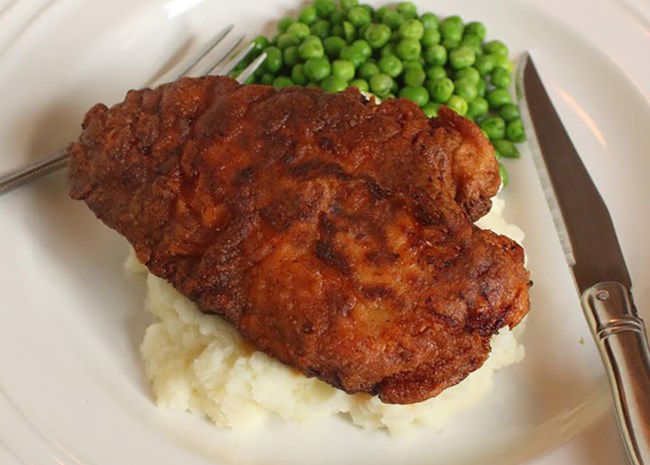 Photo by Chef John
Buttermilk ice cream! Believe it. Light buttermilk blends beautifully with a little dark molasses in this custard-style ice cream. "A not-too-sweet ice cream with a hint of molasses and plenty of buttermilk tang," says Kim.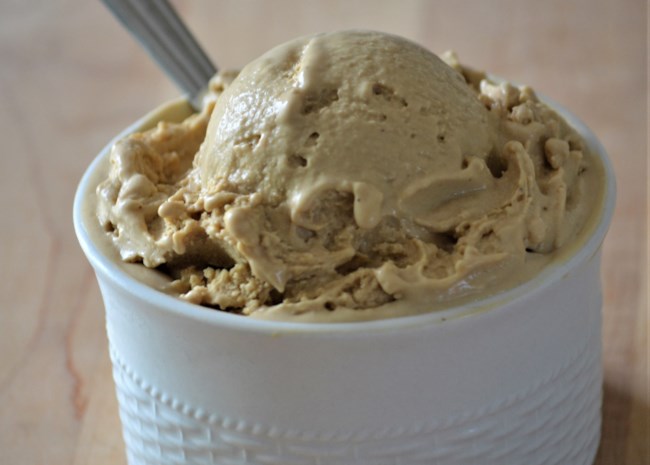 Photo by Kim
"A not too sweet, super-moist, deep golden brown, dense banana bread with a crispy sugary crust right out of the oven," says AMHORSCH. "You'll never make another banana bread recipe again!" Enjoy it warm with butter, eaten with a fork like cake.
"This is my great-grandmother's recipe that she passed down to me, and it is quite simply the best chocolate dessert I have ever had," says Lisa Altmiller. "It's so simple and so yummy! Beware--if you bring this to a party it will go fast!"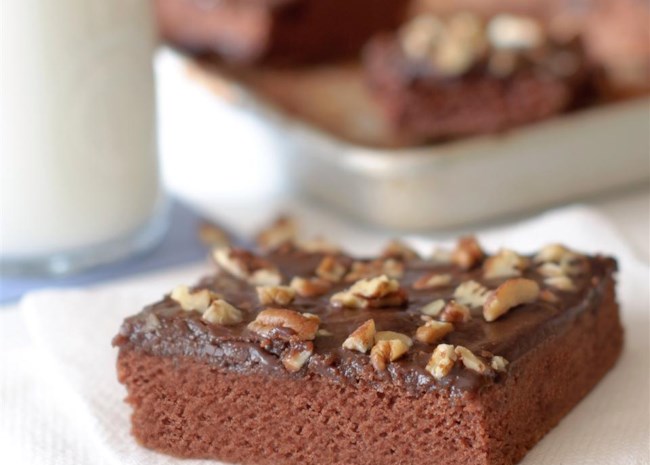 Photo by KGora
A little cultured buttermilk and cream is all you need to make homemade creme fraiche. "Making creme fraiche is very easy and, once you taste the magic of homemade sour cream, you'll have a hard time not repeating this esoteric exercise," says Chef John. "It takes a couple days, but the effort is minimal and the payoff is marvelous."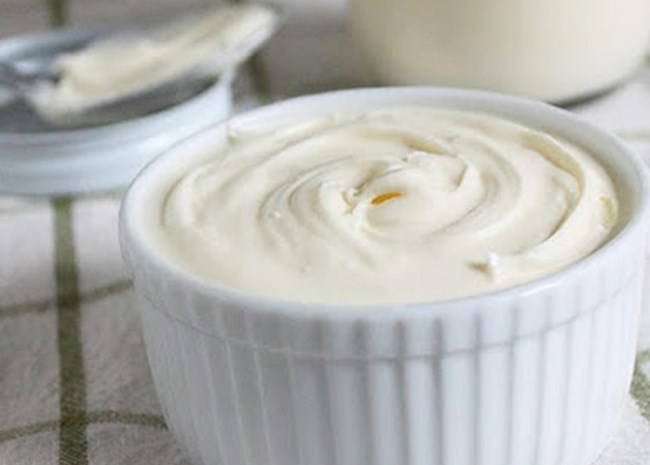 Photo by Chef John
Top the light and airy buttermilk biscuits with fresh, juicy strawberries and whipped cream. The biscuits are super simple to make. Jillian confirms: "What a simple, easy, and delicious dessert! I had some buttermilk I had to use up and this was just perfect."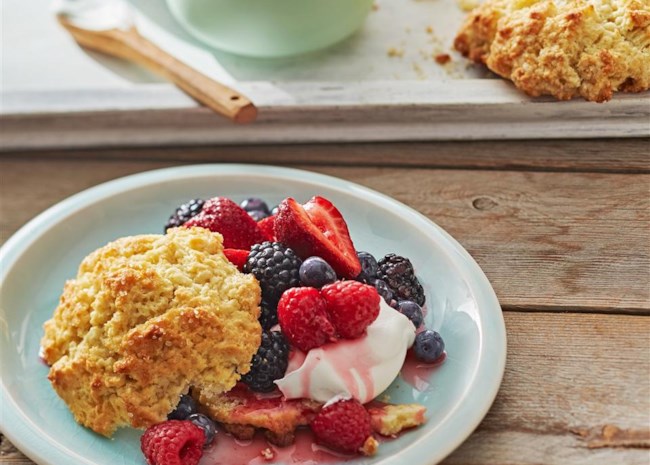 Photo by Allrecipes Magazine
"Just an old family recipe that I have been told is reminiscent of KFC coleslaw," says Kristina. "You be the judge! To speed things up I sometimes just buy an already shredded bag of cabbage with carrots in it and then just chop it a little finer."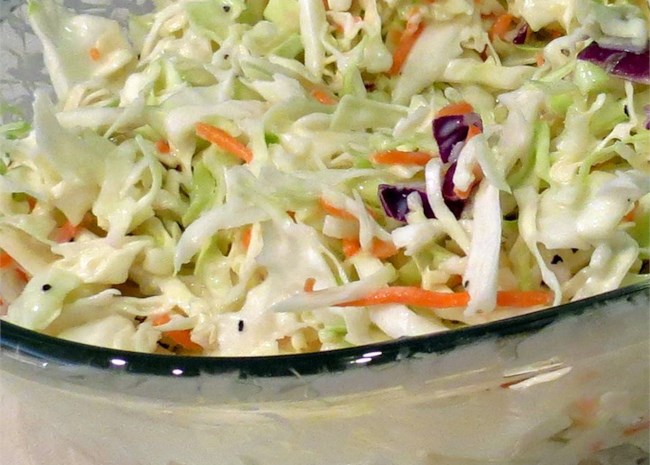 Photo by linda2d
So simple, so saucy, so savory! These easy pork chops are smothered in an amazing onion gravy starring...wait for it...buttermilk! The key, though, is to make sure the onions are very well browned, so the gravy turns out dark and richly flavored. "This was delicious!" raves keedaisy. "The gravy was so rich and lovely over the chops and some mashed potatoes that I also made. Take the time to really caramelize those onions. The buttermilk really added a nice touch."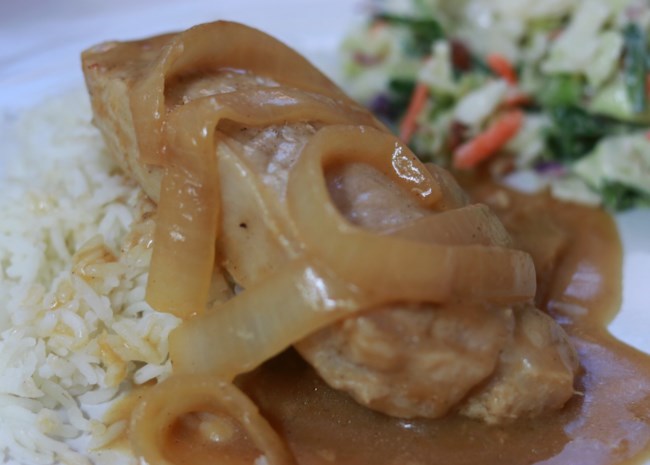 Photo by fabeveryday
Soft, delicately sweet with a touch of tang from lemon juice and buttermilk, this old-fashioned custard pie is simply delectable. "LOVE LOVE LOVE!" raves ShabbyChef. "The flavor and texture are right on. Total perfection!"
Hush puppies with the added tang of buttermilk in the batter. "Hush puppies are a great Southern tradition along with buttermilk coleslaw and Southern-fried catfish," says Mama Smith. "Why not use all that buttermilk together in all your recipes? Try them all!"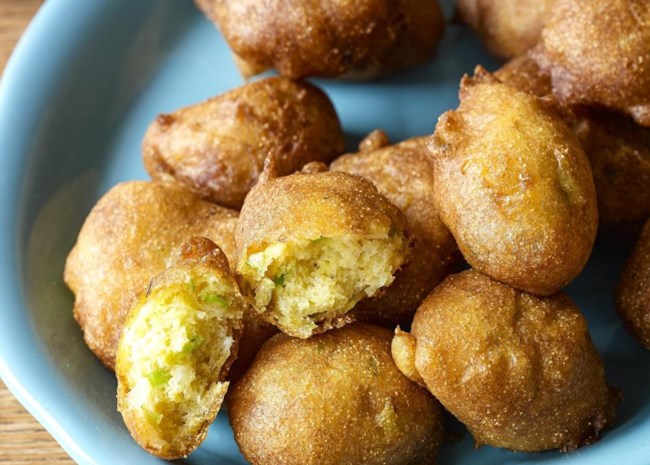 Photo by Allrecipes Magazine
"This is so perfect in the summer, and not just because it's easy and refreshing," says Chef John. "All that amazing seasonal fruit gives you the perfect reason…excuse…to make these easy treats. If you start your panna cotta the day before you want to eat it, this classic Italian recipe is about as simple as it gets." Catherine C. adds: "Panna Cotta can be so rich it is cloying; the small amount of buttermilk and lemon in this one makes all the difference. I loved this recipe."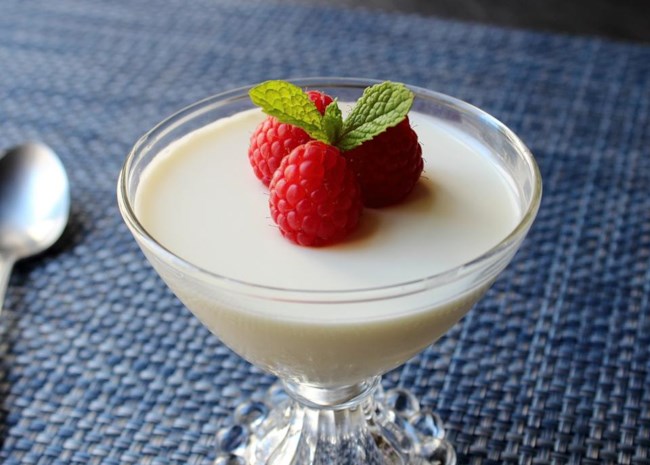 Photo by Chef John
A little buttermilk adds a touch of tangy richness to these taters. "Smashed potatoes are the best!" raves Barbara. "I always use red potatoes when I make them; they have the exact texture for this dish. These are so delicious!"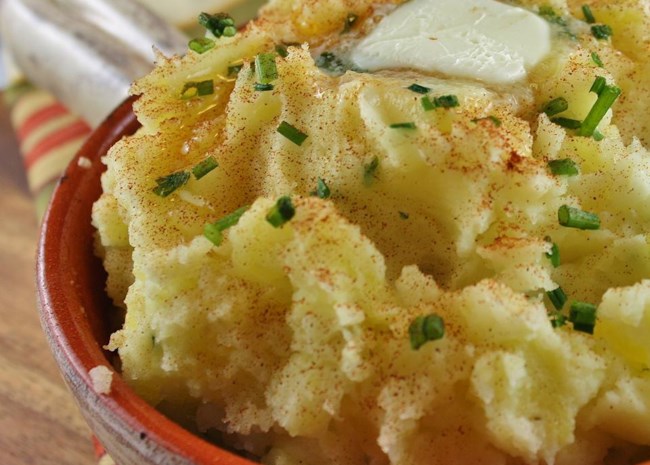 Photo by naples34102
Fresh, creamy ricotta cheese is easy to make at home with a few basic ingredients: buttermilk, heavy cream, whole milk, and salt. "This is a recipe for my Sicilian grandmother's creamy homemade ricotta cheese," says Orcashottie. "Great as a spread on fresh bread or add as a topping to fresh Pasta."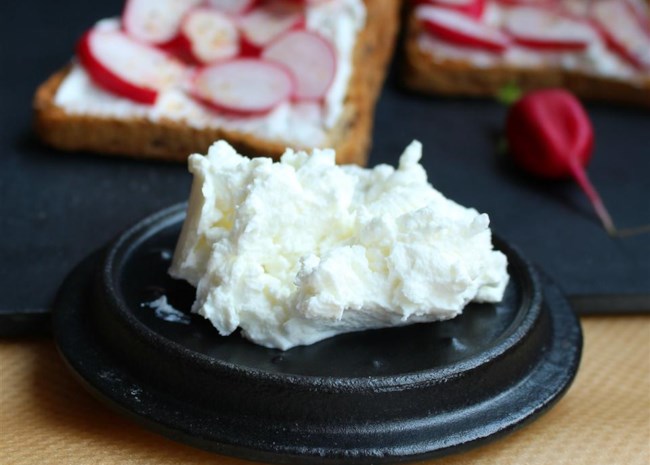 Photo by Buckwheat Queen
---
---