Ready for some cast iron cooking? Cast iron is one tough, versatile vessel. Not just for meats, a cast iron skillet is good for caramelizing vegetables to perfection, and its dry, even heat makes sensational baked goods. Here's what makes cast iron cooking so good.
Cast iron heats up quickly and cooks evenly, absorbing and retaining heat like no other surface; foods brown and caramelize rather than sweat and stew. And it goes from stovetop to oven and back like a champ.
What to Cook with a Cast Iron Skillet
Here are some of the best recipes to cook in your cast iron pans.
"You should use a big cast iron pan for this," says Chef John. "The key is to heat it very well before the chicken goes in. Other than that, there's really no way to screw it up, unless you under or overcook it, which won't happen, since you're going to check it with the thermometer."
Cooking steaks in cast iron skillets is the only way to go. Cast iron puts the beautiful brown crust on the meat. With this recipe, the steak goes from stovetop to oven. With this recipe, you'll see how to cook steak in cast iron -- and get a recipe for a delicious pan sauce with shallots, herbs, and a little cream. "A steakhouse quality meal in the comfort of your own home," says Baking Nana.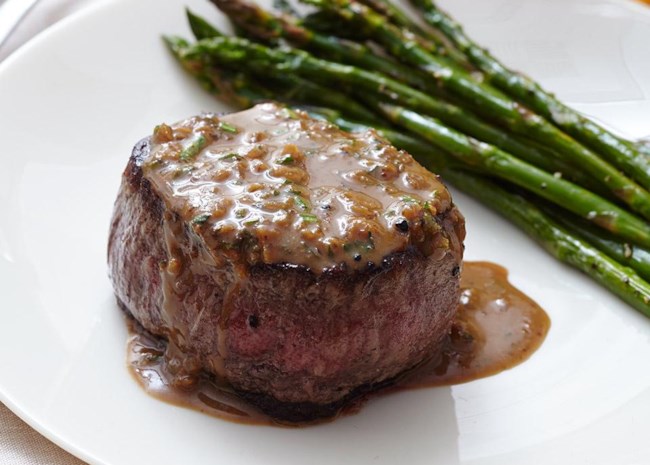 Photo by Allrecipes
So cast iron is the best way to cook steaks at home. And guess what? Cooking burgers in cast iron skillets works great for the same reasons. Of course, with burgers there's no need to go from stovetop to oven. Cook them in seasoned cast iron over medium heat until your burgers are well browned and crusty. "A favorite of Minnesotans!" says Cooking Mama. "The famous Juicy Lucy! Mmmm. So good. You MUST use American cheese on this to achieve the juiciness in the middle!"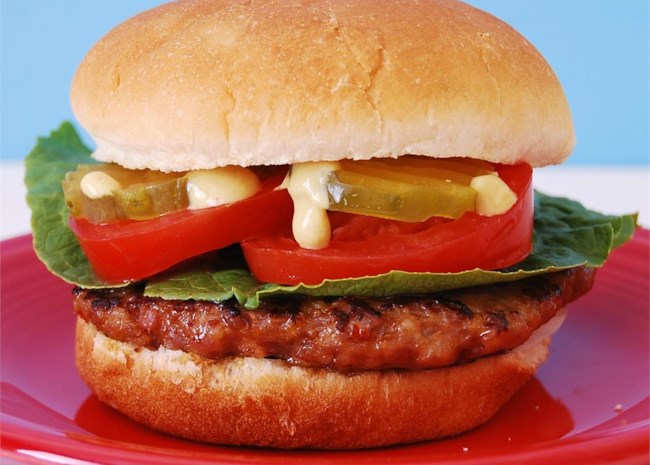 Photo by bd.weld
A heavy cast iron pan gives you even heat distribution, which translates into reliable frying. You'll get golden-brown crispy chicken. For more on frying chicken in a cast iron skillet, check out how to fry chicken. Here's Chef John's recipe for buttermilk fried chicken. "I love the tangy tenderization that the buttermilk provides," says Chef John. "After the buttermilk soak, dredge the chicken pieces in seasoned flour, and fry them in hot oil until crisp and cooked."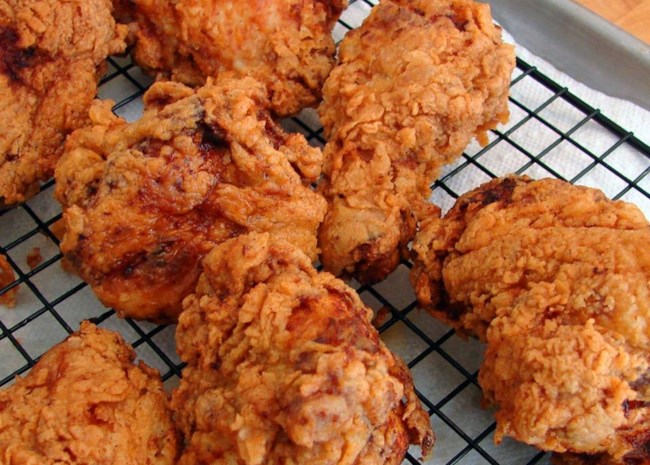 Photo by Chef John
Yes, pizza in the cast iron skillet! "A buttery, thick, and chewy pizza dough that is baked in a cast iron skillet," says thedailygourmet. "Pizza never tasted so good! Toppings are substantial but not overwhelming where the dough won't cook. If you cook the sausage while the dough is proofing you'll be ready to assemble the pizza that much faster."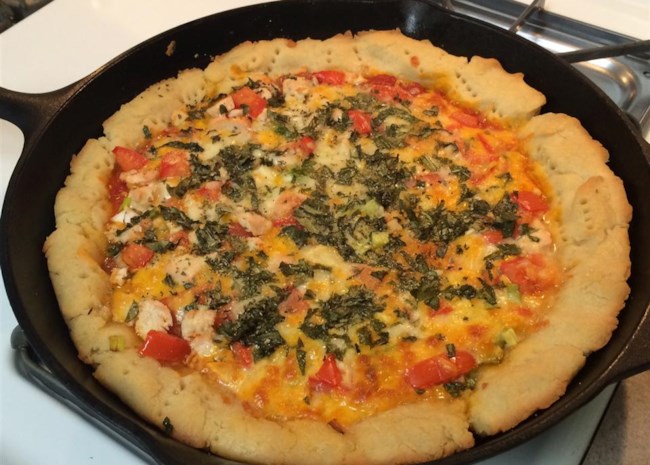 Photo by david
Heat up the shortening in a deep cast-iron skillet. "My family loved this," says Mom-2-Seven. "So crispy and flavorful. I used the cast iron skillet and I think that is the best way to cook it. I have tried other recipes and this is our new favorite."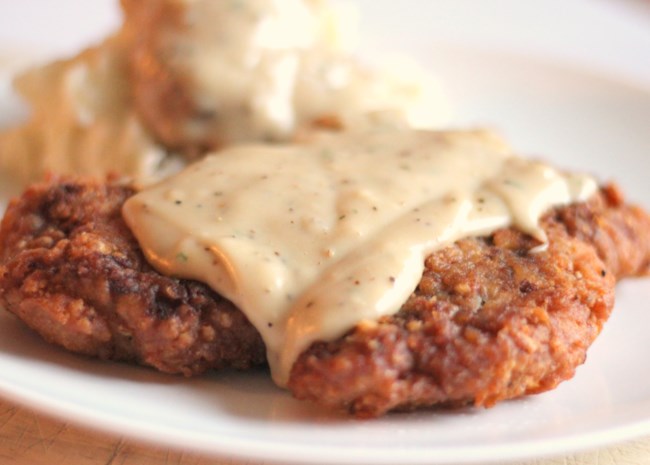 Photo by SunnyDaysNora
Cast iron is the only option for making blackened fish and chicken. As Yoly says, "Using a cast iron skillet means these blackened ranch chicken thighs take only a few minutes to cook. Great for a weeknight dinner."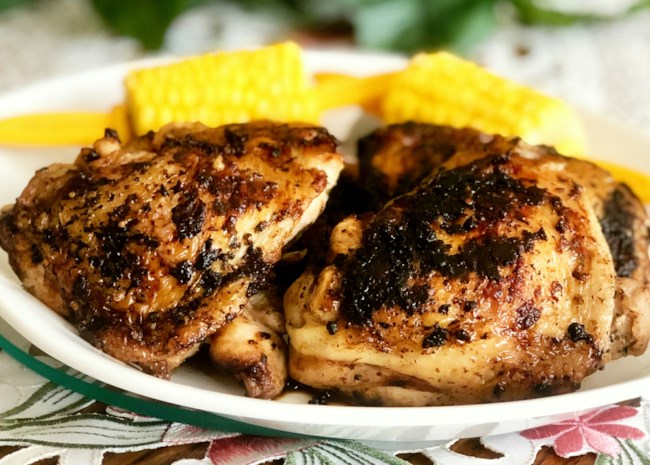 Photo by Yoly
"This recipe for pork loin includes white potatoes, sweet potatoes, carrots, onions, and apples cooked outdoors on a grill in a cast iron skillet," says Darrol J. Unruh. "It has a citrus flavor!"
"This is an excellent recipe that is easy to make with a sauce that is to die for," says COMDOC. "Serve with a good red wine to bring out the truely remarkable flavors."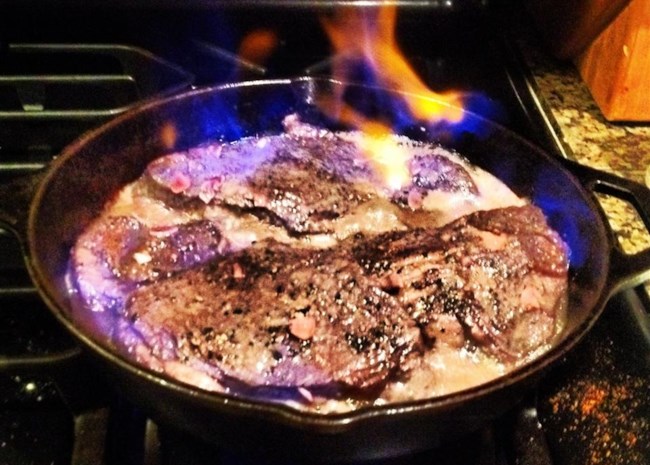 Photo by menchito113
"When it comes to deciding what to bring to a cookout, this super easy cast iron cornbread is the clear winner," says Chef John. "You don't even need a cast iron pan! Ribs or brisket are great, though not cheap, while a bag of chips is just weak sauce. On the other hand, this cornbread is very inexpensive to make, but that'll be the last thing anyone will be thinking about as they eat. In fact, you'll probably be asked to bring it to the next gathering!"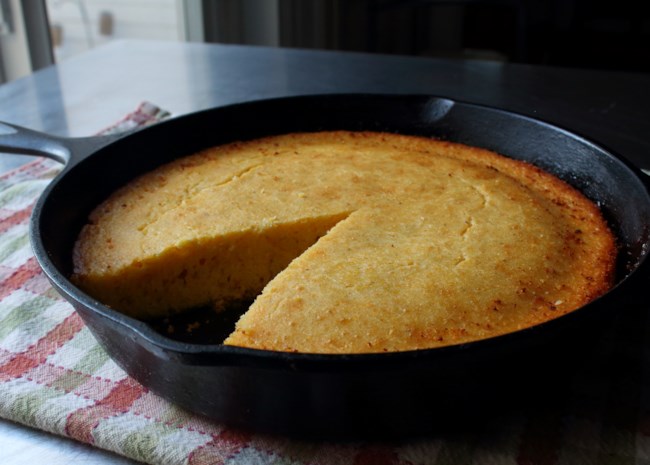 Photo by Chef John
"For people like me, who can't make good pancakes, this recipe is perfect," says Rita. "Everything is cooked in the oven in one single skillet, giving the plus of easy clean up. Serve with maple syrup."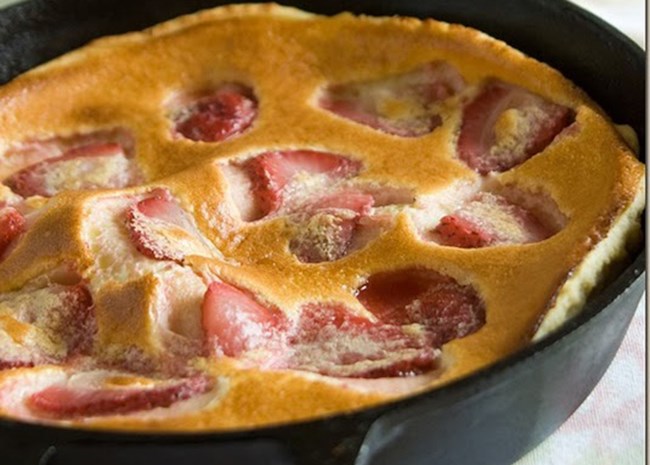 Photo by Rita
"Great recipe!" raves Lisa Trimble. "We find it much easier to do this with a cast iron skillet on the grill outside."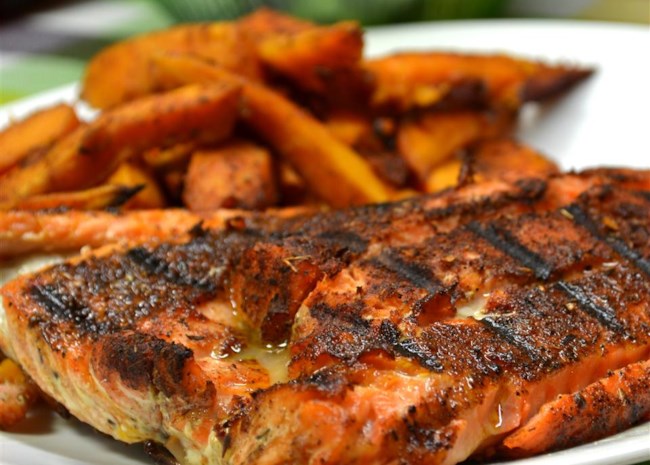 Photo by Sherri
"Took it to a potluck and got rave reviews!" says udolikeme2. "After it was gone, the cast iron skillet scraped out and washed easily."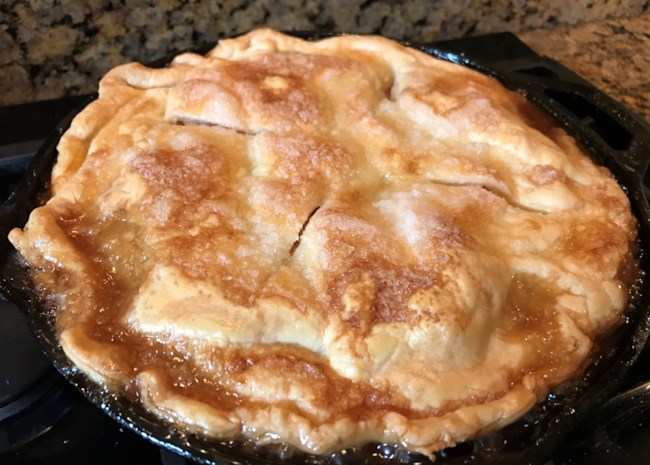 Photo by Heather
Scrumptious Chinese-style sweet and sour pork rib tips are cooked in the cast iron skillet with with ginger, soy sauce, rock sugar, and vinegar.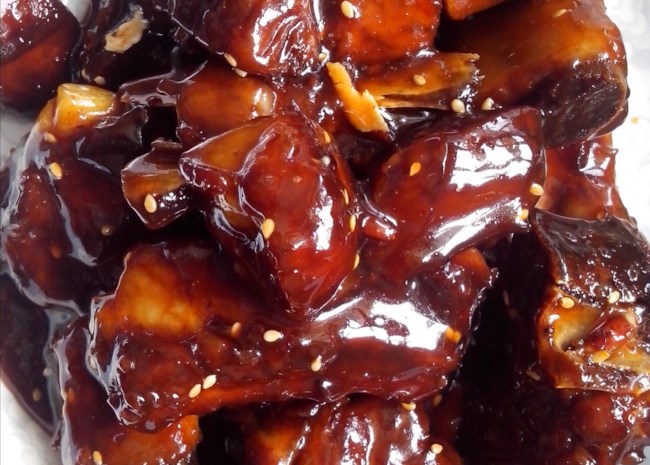 Photo by mengqi
"A creamy and savory pizza topped with fresh nutty flavored arugula and drizzled with a splash of fresh lemon juice," says Anna Shoeman. "Perfect for a Friday night at home, by the fire with a glass of wine!"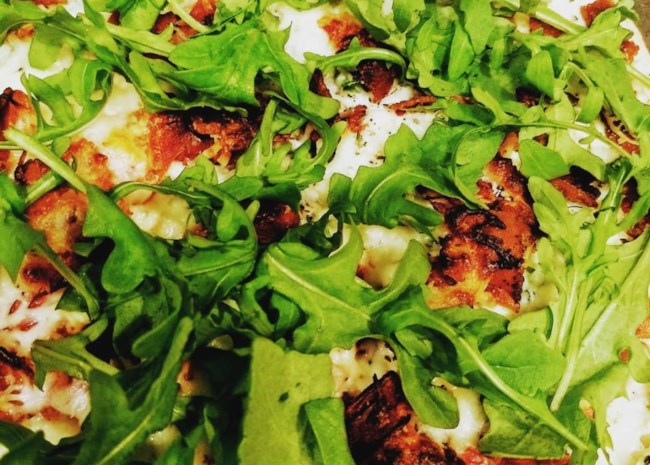 Photo by Anna Shoeman
More Cast Iron Cooking Recipes:
---
---
Related