Chef John has range. Whether he's making American classics, apps for the big game, or brunch for mom, you know his recipes are going to be both delicious and do-able! Same goes for Chef John's adventures in international cuisine. These top-rated curry recipes are a case in point. He covers the globe and brings you the best curries, while demystifying the process. Give them a try, and watch the videos for Chef John's smart tips and tricks.
"Mooove over, real cream, this curry is made rich and creamy with (cow-free) cashew cream, which is remarkably similar to heavy cream in appearance, taste, and in-sauce behavior," says Chef John. "In fact, cashew cream actually thickens up faster. You won't need anything too exotic, besides maybe garam masala, to make this straightforward recipe. Garnish with whole cashews, lime wedges, and cilantro. Serve with rice, garlic naan, or both!"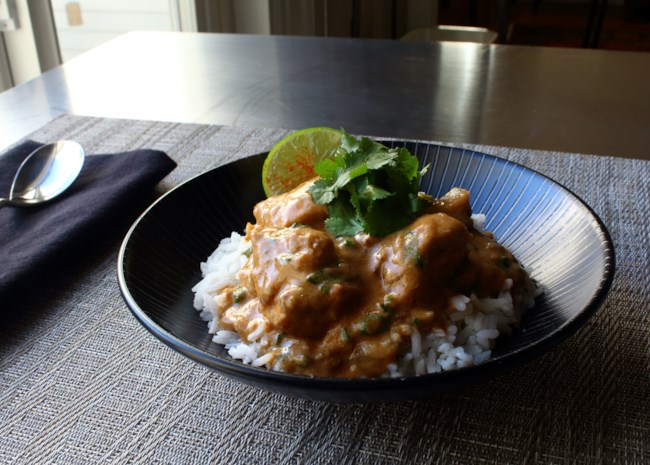 Photo by Chef John
The aromatic spicy-sweet sauce takes these short ribs way out of the ordinary. "This simple, braised beef short ribs recipe combines the best of our country's classic stews with the exotic spices we associate with the cuisine of Asia," says Chef John.
Watch Chef John create an amazing curried lamb shank stew. He'll show you how to wake-up flavors and add delicious depth to the stew. "This is almost always done with cubes or chunks of meat," says Chef John. "But I decided to go with the very user-friendly lamb shank instead. This recipe is almost impossible to mess up. Simply simmer on low until the meat is fork tender. That's it! I hope you give this very tasty lamb curry dish a try soon."
"The coconut milk adds a subtle sweetness and richness that makes it a great vehicle for moving around all kinds of tastes and textures," says Chef John. "While there is a nice dose of red curry powder in the braise, it's certainly not the dominant flavor. For something that might seem exotic and boldly-spiced, this a surprisingly mellow dish. If you like your green coconut chicken on the spicy side, I suggest a little extra blast of sambal or sriracha."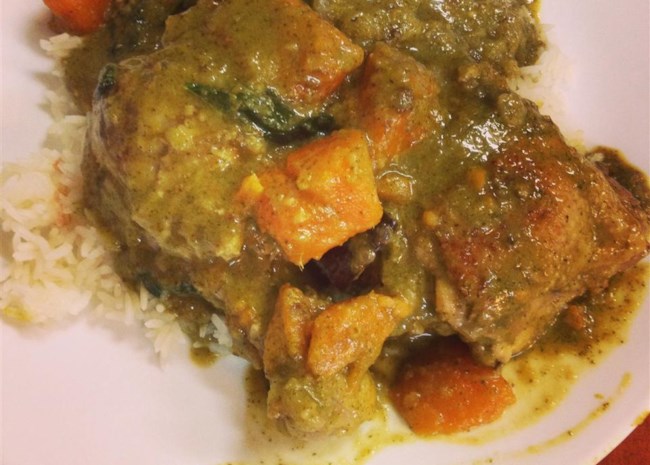 Photo by Dutch Baby
"I decided to not follow any specific recipe from any particular country or culture, but instead I made a simple composite of every peanut curry I've ever come across," says Chef John. "I didn't use coconut milk, as I feel that's a little too sweet and rich for the peanut butter. I loved how this came out, and I can't imagine it being any richer."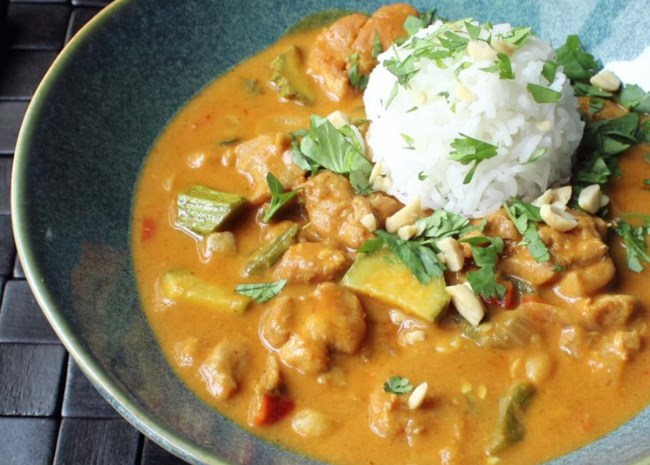 Photo by Chef John
"This is usually done with heavy cream, but I like to use coconut milk instead," says Chef John. "The subtle sweetness it provides works beautifully with the spices in the dish. You can substitute chicken breast here, but I believe thighs work much better in this version. I hope you give this American version of a British version of an Indian curry a try soon."
Chef John makes a simple, vibrant green curry out of sugar snap peas, green curry paste, and chicken broth. The sauce is used as a base for seared black cod fillets. "I've always loved green curries, but until a recent visit to Al's Place I'd never thought of using fresh, sweet peas as the base," says Chef John. "It was amazing, and after only a few bites I knew I'd steal this idea and make it my own. Sorry, Al. You can use snow peas or English peas in place of sugar snap peas, if desired."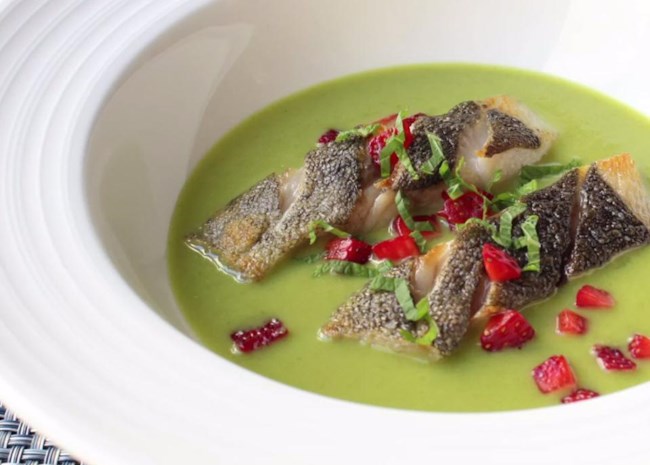 Photo by The Gruntled Gourmet
"When you cross Southeast Asia and Midwest America, you get comfort food on the exotic side," says Chef John. "I cooked mine on low, for about 7 or 8 hours, until it was fork tender, but if you're in a hurry, you can do it on a higher setting. Don't stop until the meat is succulent, and you are in for a real treat. Feel free to add any vegetables you like, and if you want, you can cook them separately and just add to the finished dish.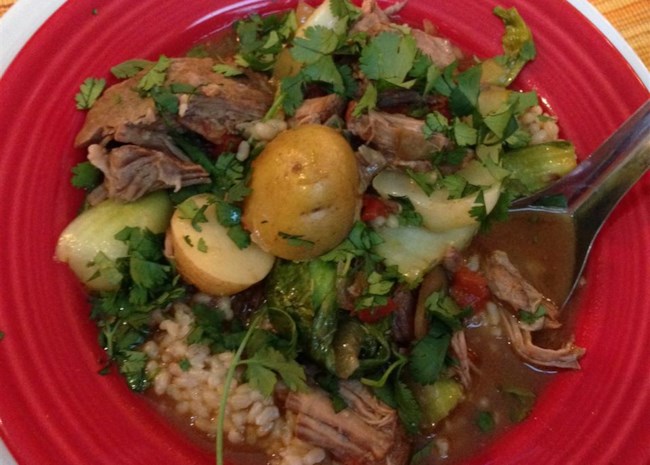 Photo by AJ
"This lovely red curry butternut squash is sweet, spicy, and mysterious," says Chef John. "If you've never worked with red curry before, be careful. It's really spicy, and you can always add more as it cooks. To be safe, you can even cut my measurements in half for the spices and then adjust."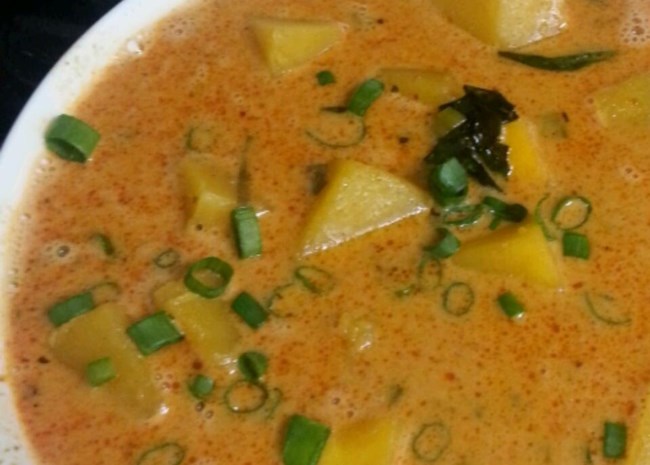 Photo by CourtneyMendiola
"I love Thai food," says Chef John, "and in particular red curry beef, which is basically chunks of beef stew meat cooked slowly in a spicy, aromatic red curry sauce. Inspired by this classic recipe, I decided to see if the same sort of flavors could be turned into a marinade for flank steak. The results knocked my socks off."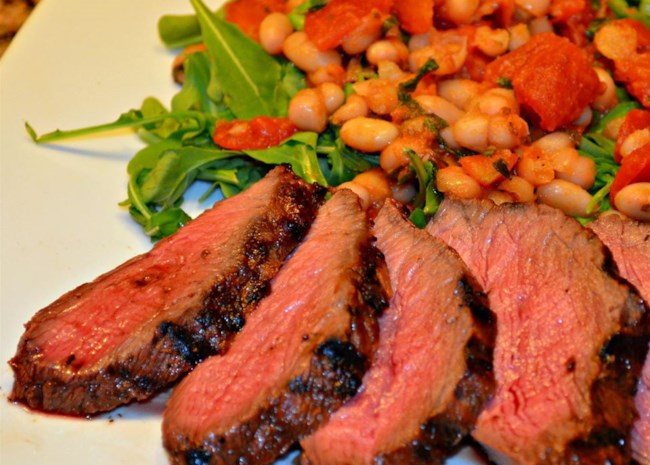 Photo by Kim's Cooking Now
---
Check out our collection of Curry Recipes.
---
Related: