Here are some of the prettiest, fanciest, tastiest deviled eggs recipes on Allrecipes. Deviled eggs are the perfect food for picnics, for snacks and appetizers, for topping salads. So no matter which recipe you choose, you can't lose.
Let's start with a basic deviled eggs recipe:
"Now these are deviled eggs the way deviled eggs are supposed to be," says  naples34102. "A little mayo, a little mustard, a little celery for crunch; these are SO DAMN good! What more needs to be said?"
See how easy it is to make this straightforward, classic deviled eggs recipe:
Okay, time to get creative.
"There's a little kick from the wasabi paste and a little crunch from the panko," says lutzflcat. "They're definitely outside the box, but it was nice not having the same ol', same ol' deviled eggs."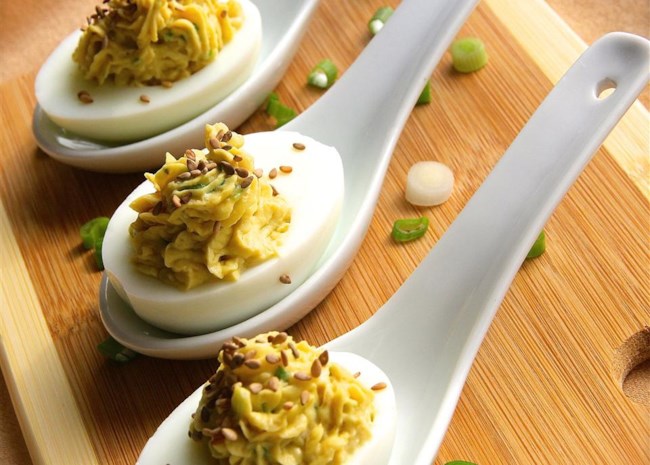 "These are delish, with a bacony bite to the taste," says Chef Janie Pendleton. "I am a big fan of the old fashioned deviled eggs, but this for a summer picnic or cook out is a great alternative to the original!"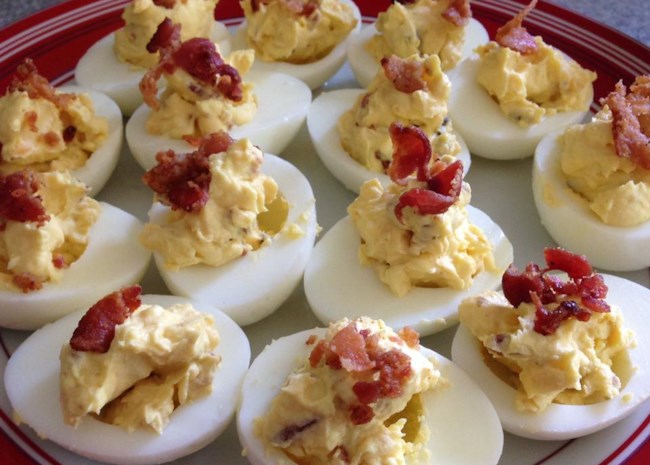 "Bacon, tomatoes, and parsley add just a little twist to regular deviled eggs," says shaunahaile.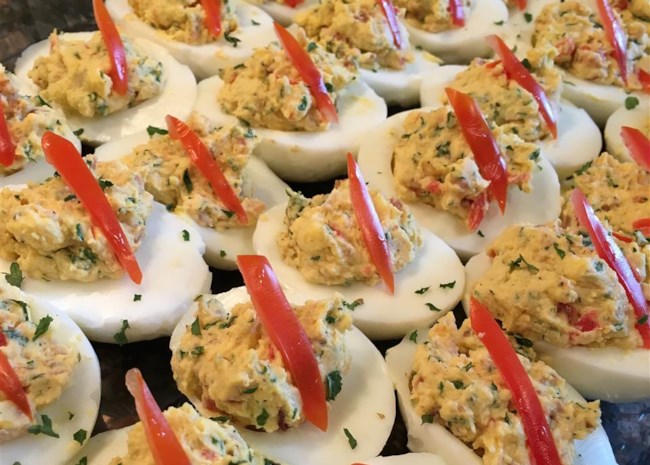 "Yum! Really nice twist on deviled eggs," says CookinBug. "LOVE the basil; it gives them a fresh flavor that deviled eggs are so often missing."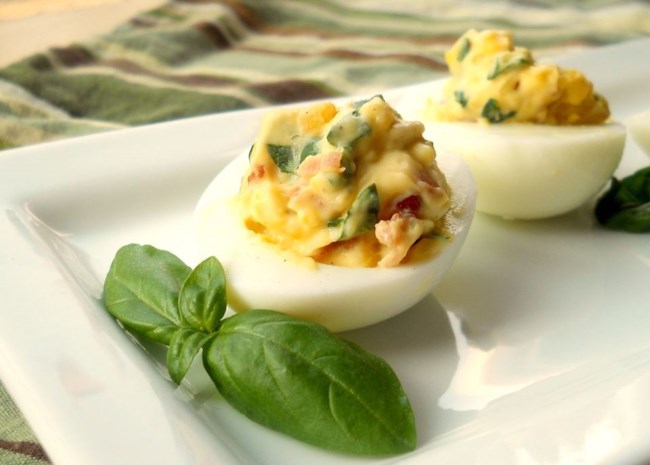 "Tasty little devils, with just enough kick to get your attention," says Baking Nana. "The big boys were doing a quick step to get to these."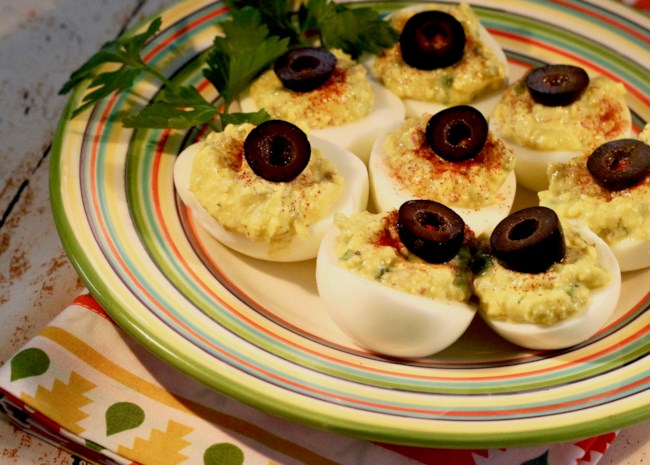 "A spin on an old classic," says Russell. "Deviled eggs with the addition of savory bacon, delicious Cheddar and spicy jalapeno."
"Absolutely delicious...the whole tray was gone in 1/2 hr," says DeputyDogz.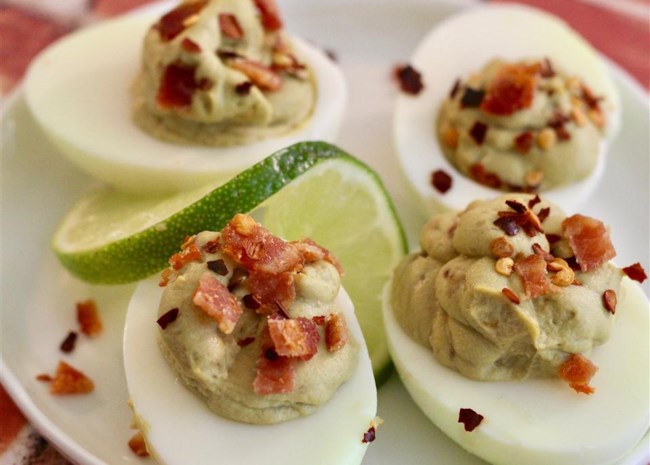 "These eggs are actually stuffed with crab, not just topped with crab," says Chef John. "They are extremely easy to make. This recipe includes my famous 17-minute egg-cooking method."
---
Related: Meet Some of the World's Best Deviled Eggs, from Nashville to Seattle
---
"Gourmet deviled eggs with a sweet and savory mix of bacon, onion, and balsamic vinegar. Always requested and always disappears!" says Stephanie V.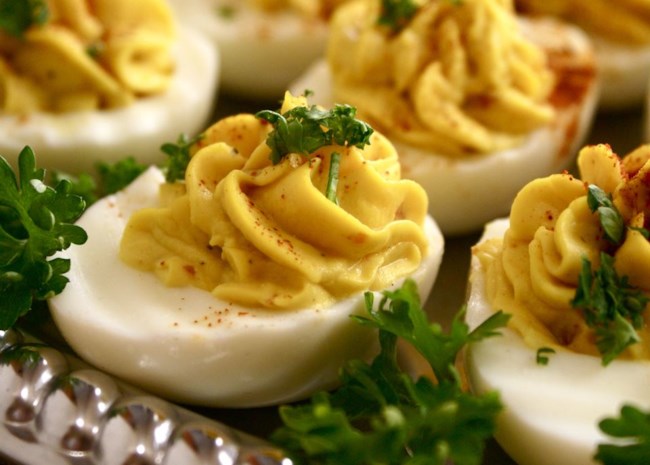 You can't beat perfect! With horseradish sauce, Worcestershire, and hot pepper sauce, these deviled eggs explode with flavor. "You can spice these up even more with country or creole mustard, a few jots of hot sauce (or a bunch of hot sauce!), and a sprig of parsley," says Jan Charles. "It's just pretty."
"This was a nice twist with the curry and mustard," says beINTENTIONALwomen.com. "It kicked it up, but the flavors balanced well. The ingredients gave this a more grown-up color compared to the traditional bright yellow, matching the grown-up taste."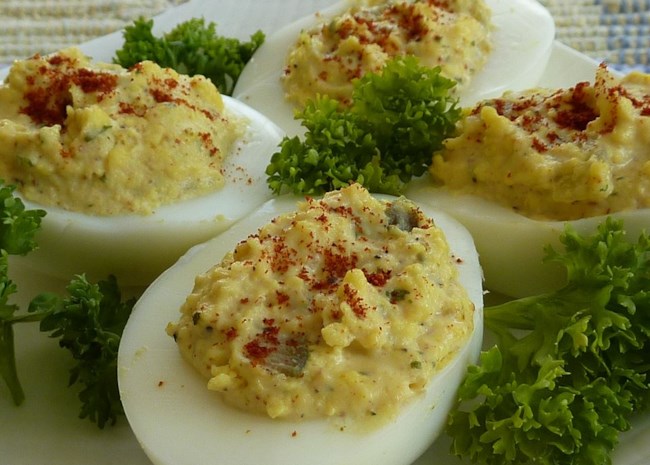 ---
---
Related:
---