These tasty recipes are fun recreations of your favorite fast food recipes. We've got copycat recipes of your favorite burgers, tacos, donuts, and more.
Sing along: Two whole beef patties, special sauce, cheese, lettuce, pickles.... It all adds up to "a very delicious, authentic, and most importantly great clone of a Big Mac from McDonald's," says Nick.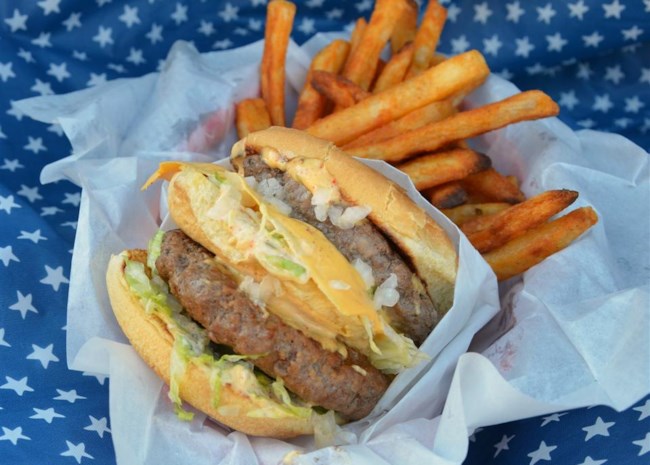 Photo by Baking Nana
Want fries with that? The secret to these fries? A pre-fry soak in a little sugar water. "Delicious and super easy to make," says Jeena. "And tastes almost like the McDonald's fries *thumbs up*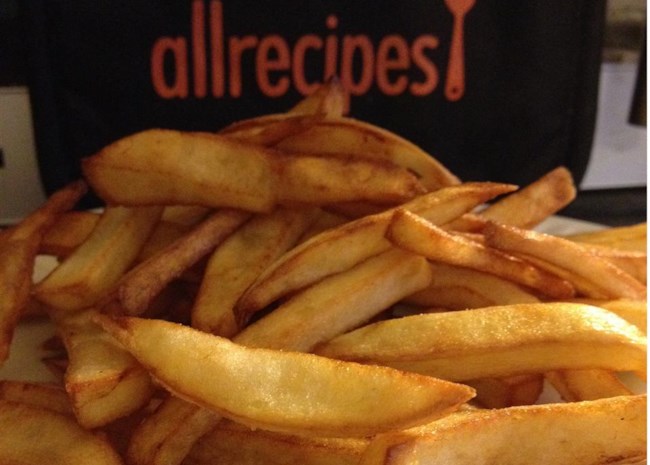 Photo by Ann Freele
"After trying several clone recipes and adjusting them to my tastes, I've concocted what I think is the best clone," says MontanaChef. "Serve topped with finely diced white onions and/or shredded cheese. Enjoy!"
You'll layer refried beans into a soft shell taco, then wrap it around a hard shell taco, which is filled with seasoned ground beef and topped with cheese, lettuce, tomato, onion, sour cream and fresh guacamole. "These are great for people that like Taco Bell's double decker," says Brandi. "Same basic principle applies - don't wait too long to eat or the crunch is history!"
"I tip my cap to a certain fast food franchise for coming up with the idea for a boneless baby back rib sandwich," says Chef John. "The only downside being that they use about 60 mystery ingredients -- ribs not necessarily being one of them. That's why you should try this easy homemade version with real ribs; simply bake, chill, cut, sauce, finish on the grill, and voila! One of the best sandwiches I've ever had."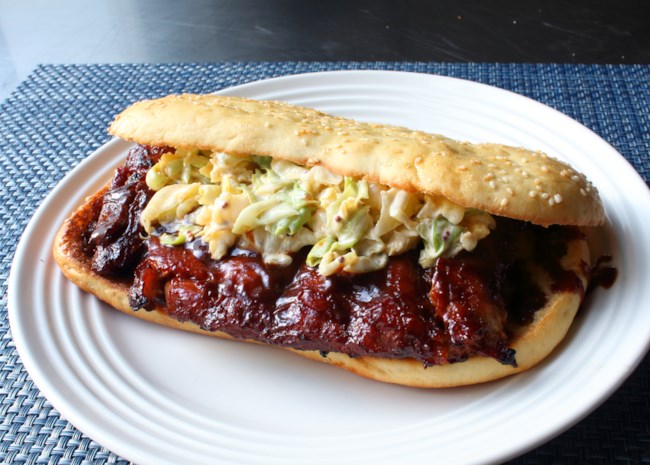 Photo by Chef John
"We love this as an alternative to Panda Express's Orange chicken," says courtneyjj1. "We also double the sauce and add broccoli/frozen vegies to help it go further." april leigh says: "This is a lovely sweet-and-sticky meal without the guilt. If you are also making rice or another side that takes awhile to cook, prepare that first."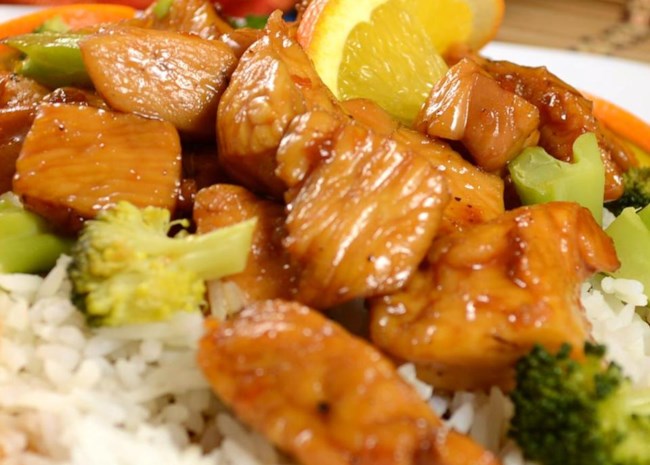 Photo by DIZ
Corn tortillas are topped with beans, beef, and all the delicious taco toppings. "Way better than the Taco Bell's Mexican Pizza," raves Kristen.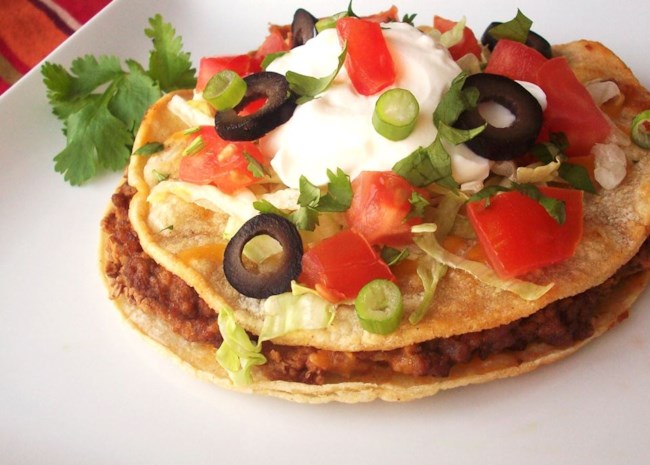 Photo by CookinBug
"Just a small amount of effort for this delicious and healthy meal," says RainbowJewels. "You can use this chicken for tacos, burritos, burrito bowls, or fajitas. Just add your favorite toppings such as lettuce, salsa, rice, beans, cheese, or sour cream. Enjoy!"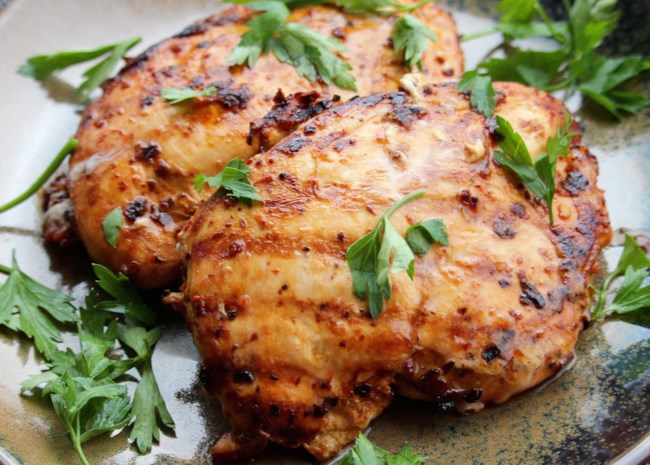 Photo by Buckwheat Queen
"If you are from the Chicago area, you have heard of White Castle hamburgers," says Frank David. "I believe down south they are Krystal. This is the closest I have come to the real deal. Serve each with American cheese, dill pickle slices, and Dusseldorf mustard. Enjoy!"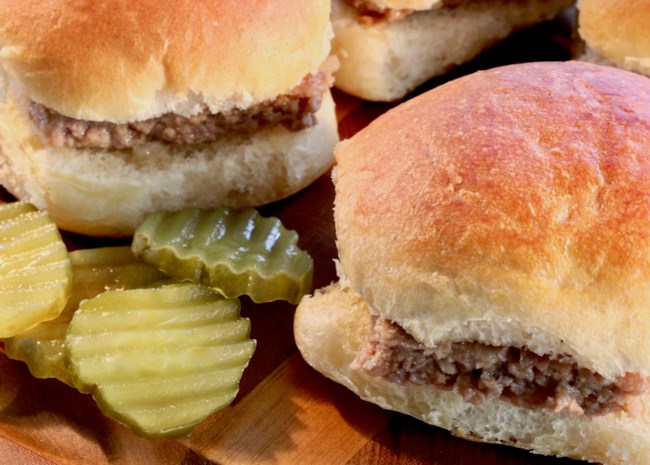 Photo by lutzflcat
"Similar to Chipotle's barbacoa," says Jack Grigsby III. "Great over nachos, in tacos, and burritos."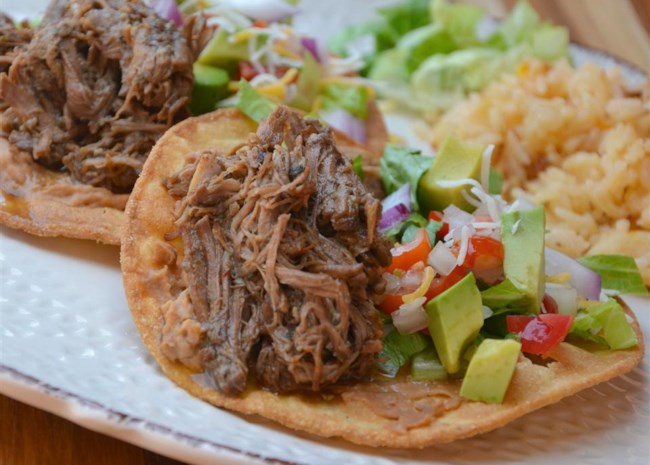 Photo by Baking Nana
"If you like KFC or Long John Silver's cole slaw, then make this recipe!" says Sarah. And Cynthia says, "I made my own version of 'KFC-at-home dinner,' with the fried chicken, french fries, and coleslaw and used this recipe. I followed some of the reviews that advised to cut a tad on the sugar. It turned out delicious! Follow the recommendation of leaving it in the fridge at least 2 hours before serving."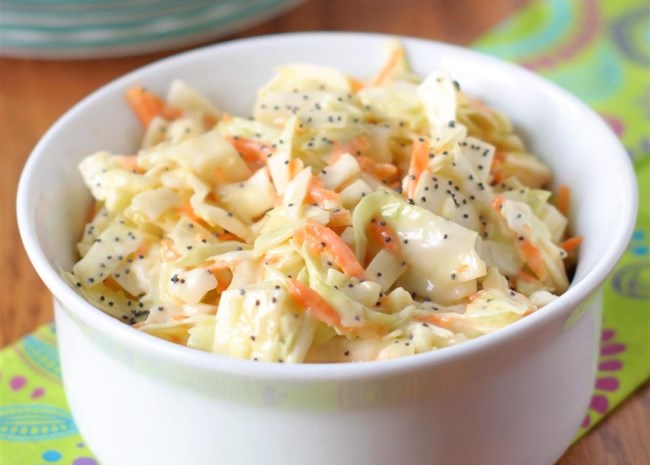 Photo by KGora
"We thought this was pretty darn close to their gravy," says Christina. "We loved it! Very easy to make and tastes a lot better than packet/packaged gravy."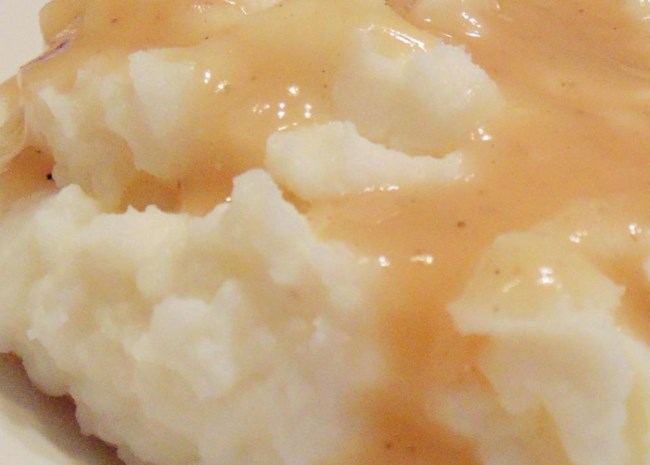 Photo by Christina
"A Starbucks favorite that you can copycat in your own kitchen," says SB. "Delicious with a cup of fresh-brewed coffee."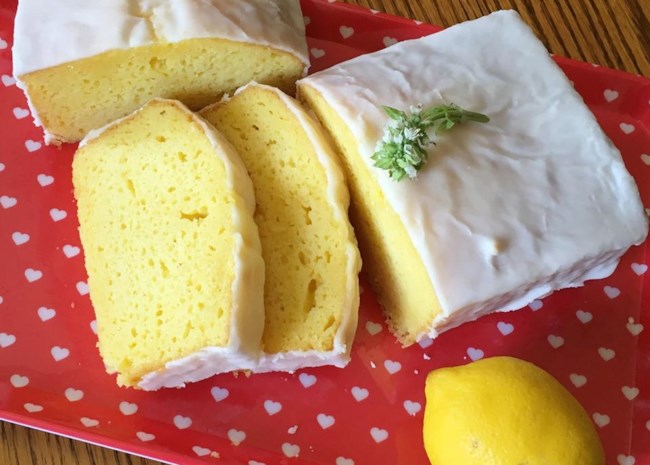 Photo by Yoly
"These donuts were AWESOME!" raves Pillowtrot. "Every bit as good as Krispy Kreme when eaten hot and fresh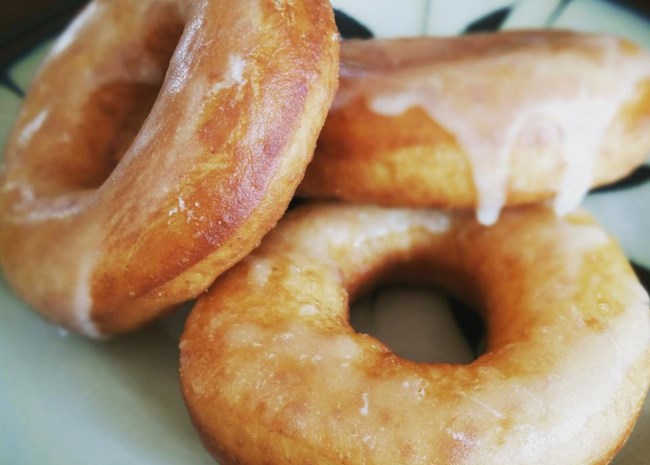 Photo by Carsons Mommy
"This was very similar to Taco Bell Home Originals seasoning," says TxCin. "It did have the same flavor although it wasn't identical." Big Momma adds a cooking tip for the ground beef: "To get the correct consistency, boil the meat in 1 quart of water first, then add spices. Works every time."
---
---
Related: