Cool Tools
The beloved skillet material is taking on new shapes, sheens, and forms these days. Here's a look at what's new to love from five American makers of cast-iron cookware.
Related: Check out our collection of cast iron skillet recipes.
1. Tennessee-based Lodge has been making cast iron since 1896. While you might know the company best for its iconic skillets, more recent offerings include woks and handleless griddles, plus a line of small "heat-treated iron" vessels that are actually dishwasher-safe. How's that possible? Lodge's Mark Kelly says replacing oxygen with nitrogen.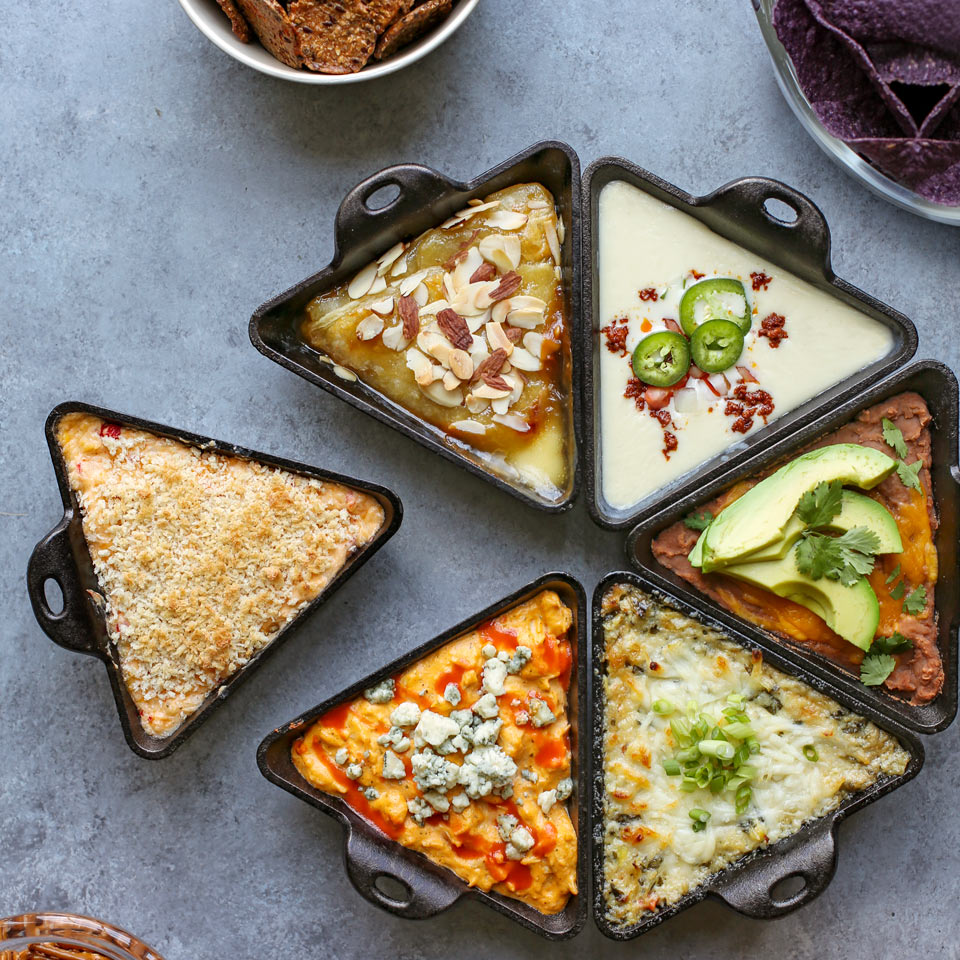 2. Nest Homeware of Providence, Rhode Island, makes cast-iron cookware with distinctive twig-style handles. They're finished with flaxseed oil, which gives them a golden sheen. The 3.5-qt. Dutch oven ($250) shown here is a favorite, and Nest recently introduced a 12-inch braising skillet ($215).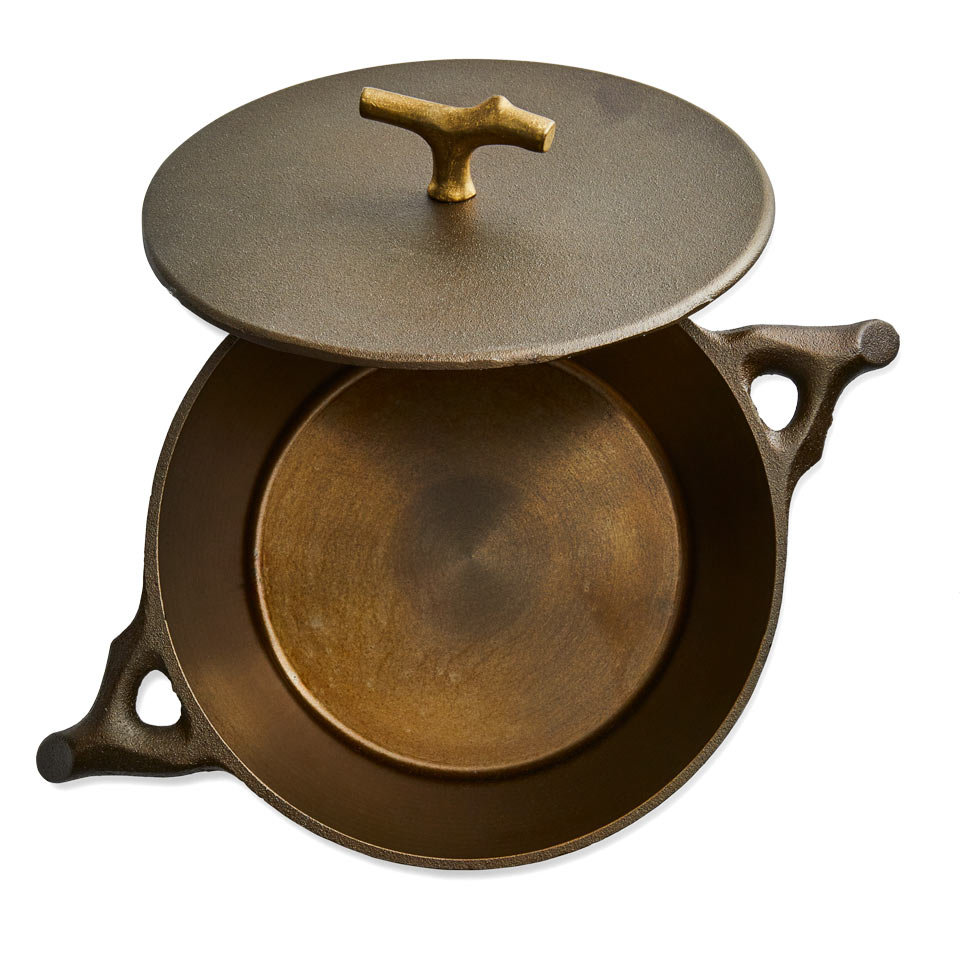 3. Borough Furnace of Owego, New York, creates cast-iron skillets with a modern handle shape, as well as clean-lined roasting pans, cazuelas (small rimmed cooking bowls), and more. Shown here: Borough's new 14-inch rectangular casserole ($165).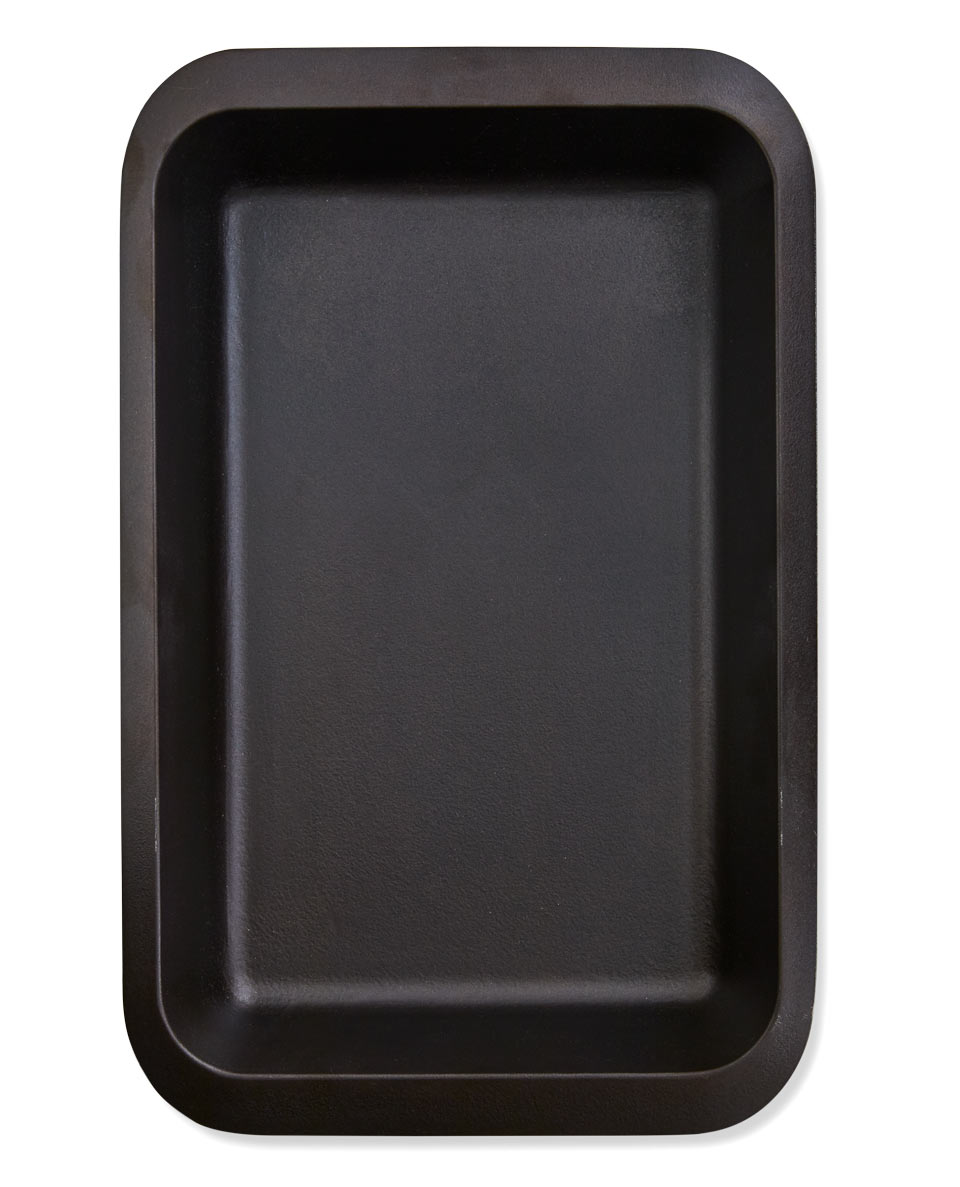 4. Finex pots from Portland, Oregon have an octagonal shape that not only looks great but also provides several pouring points. Brass accents and a fast-cooling silver coil over the handles give these heavy pieces a unique mixed-metal look. Shown here: Finex's 10-inch grill pan ($175) and cute 1-qt. sauce pot ($125).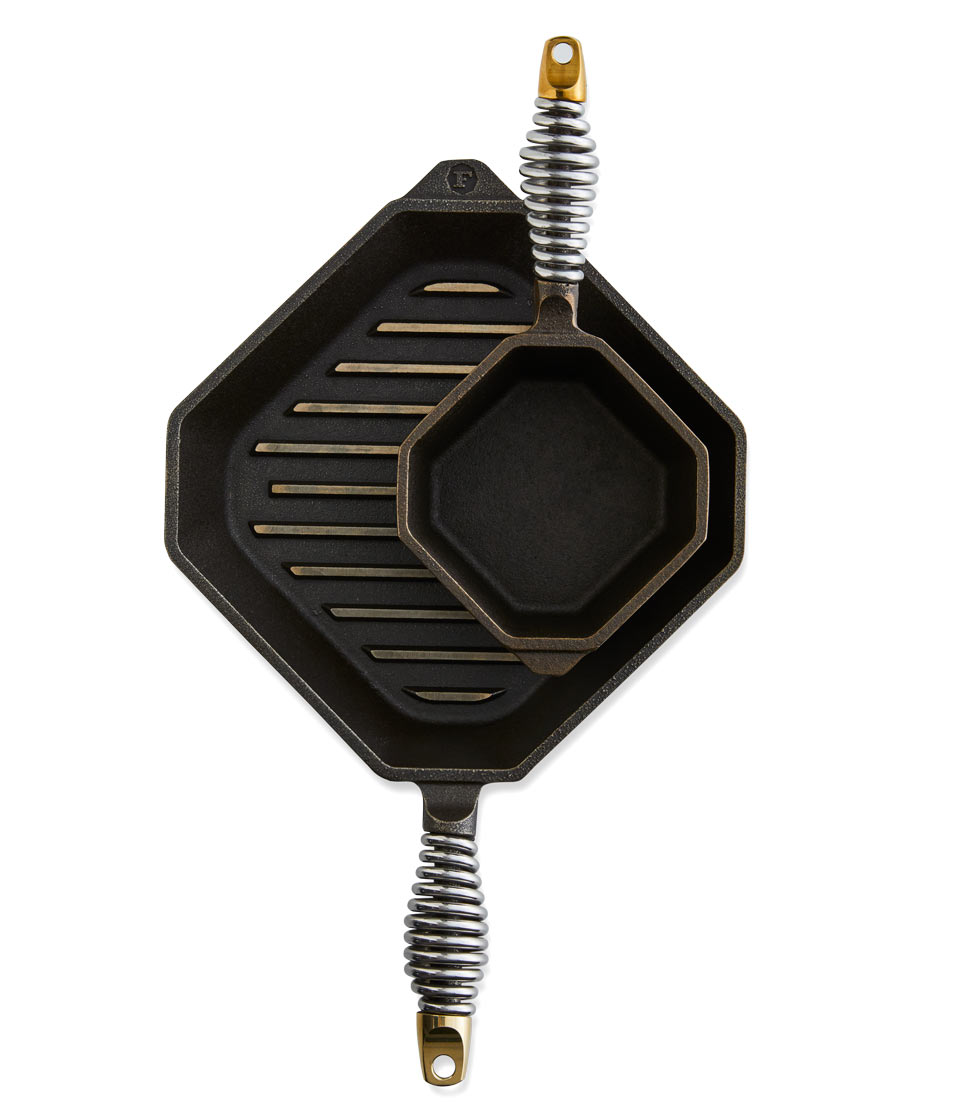 5. Field Company, headed by two brothers in New York's Catskills, makes skillets—like the No. 8 shown here ($125)—that are modeled after the cast iron of the 1930s. With a seriously smooth cooking surface, they're thinner and 25 to 50 percent lighter in weight (and, thus, easier on the wrist) than most similarly sized cast iron.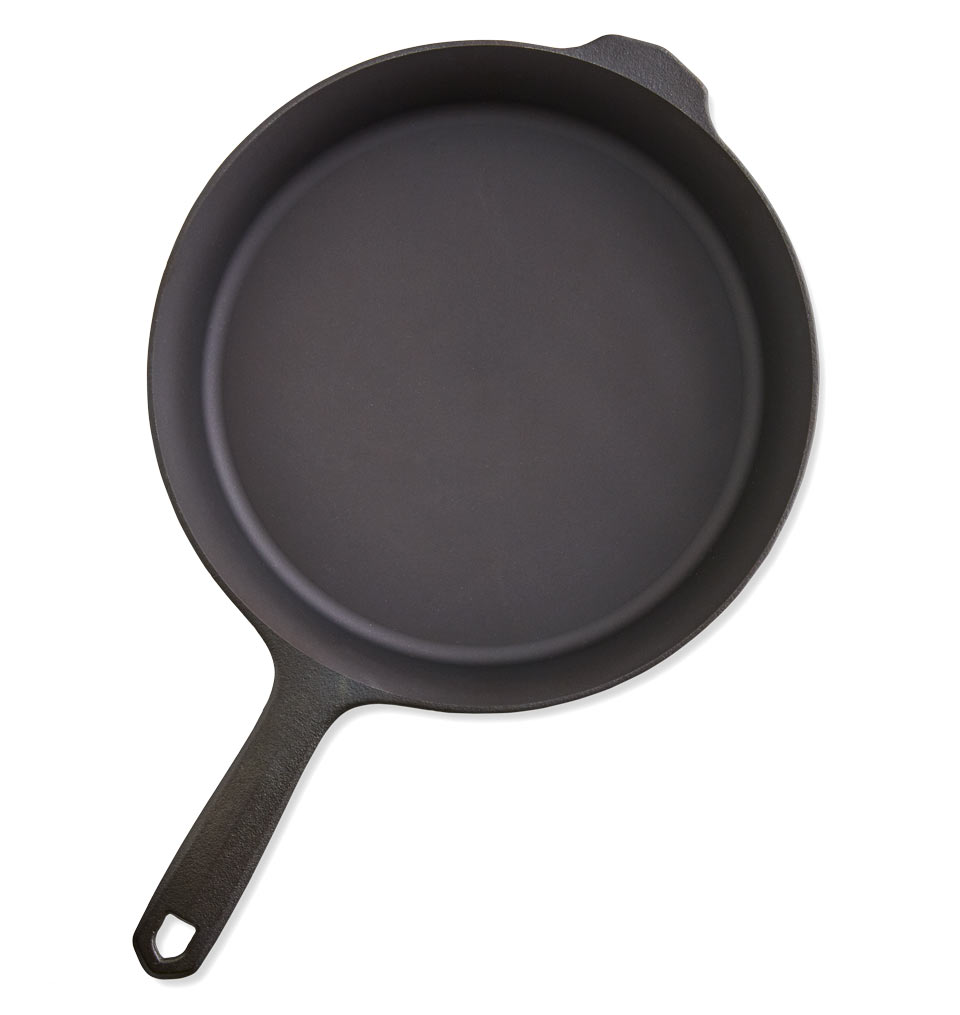 Related