Cool Tools
The beloved skillet material is taking on new shapes, sheens, and forms these days. Here's a look at what's new to love from five American makers of cast-iron cookware.
1. Tennessee-based Lodge has been making cast iron since 1896. While you might know the company best for its iconic skillets, more recent offerings include woks and handleless griddles, plus a line of small "heat-treated iron" vessels that are actually dishwasher-safe. How's that possible? Lodge's Mark Kelly says replacing oxygen with nitrogen.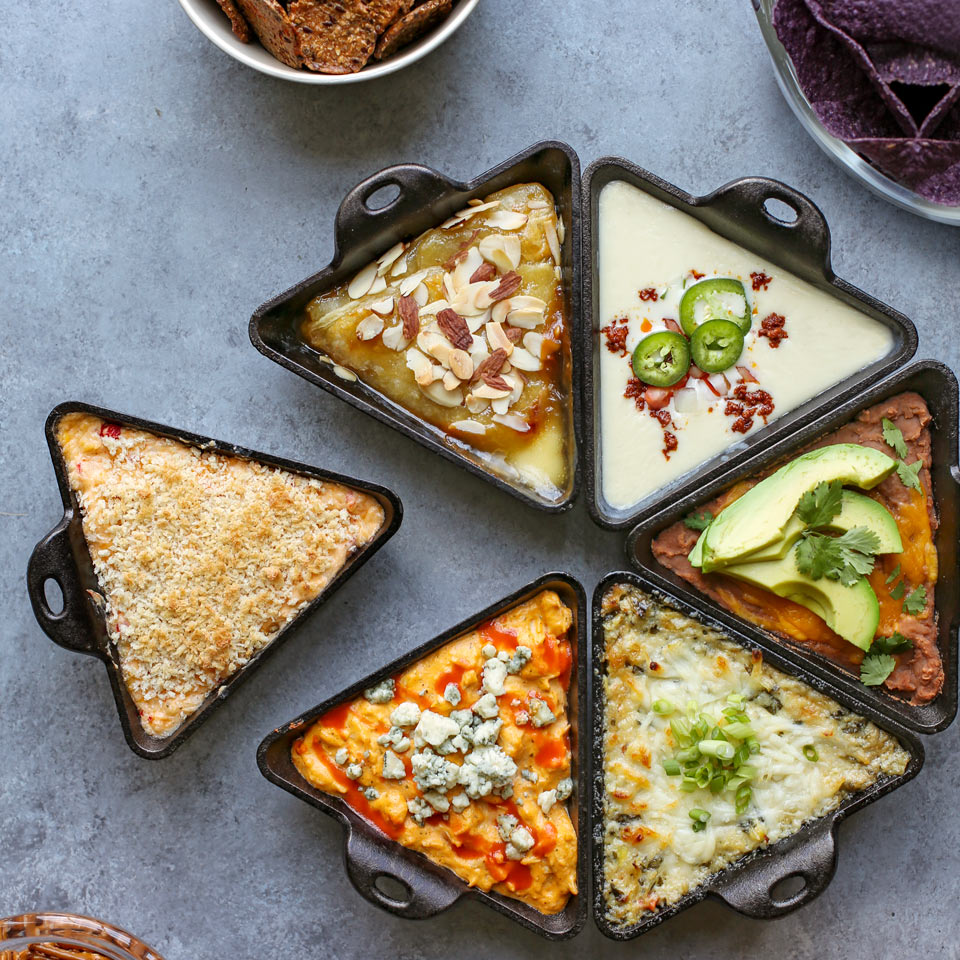 2. Nest Homeware of Providence, Rhode Island, makes cast-iron cookware with distinctive twig-style handles. They're finished with flaxseed oil, which gives them a golden sheen. The 3.5-qt. Dutch oven ($250) shown here is a favorite, and Nest recently introduced a 12-inch braising skillet ($215).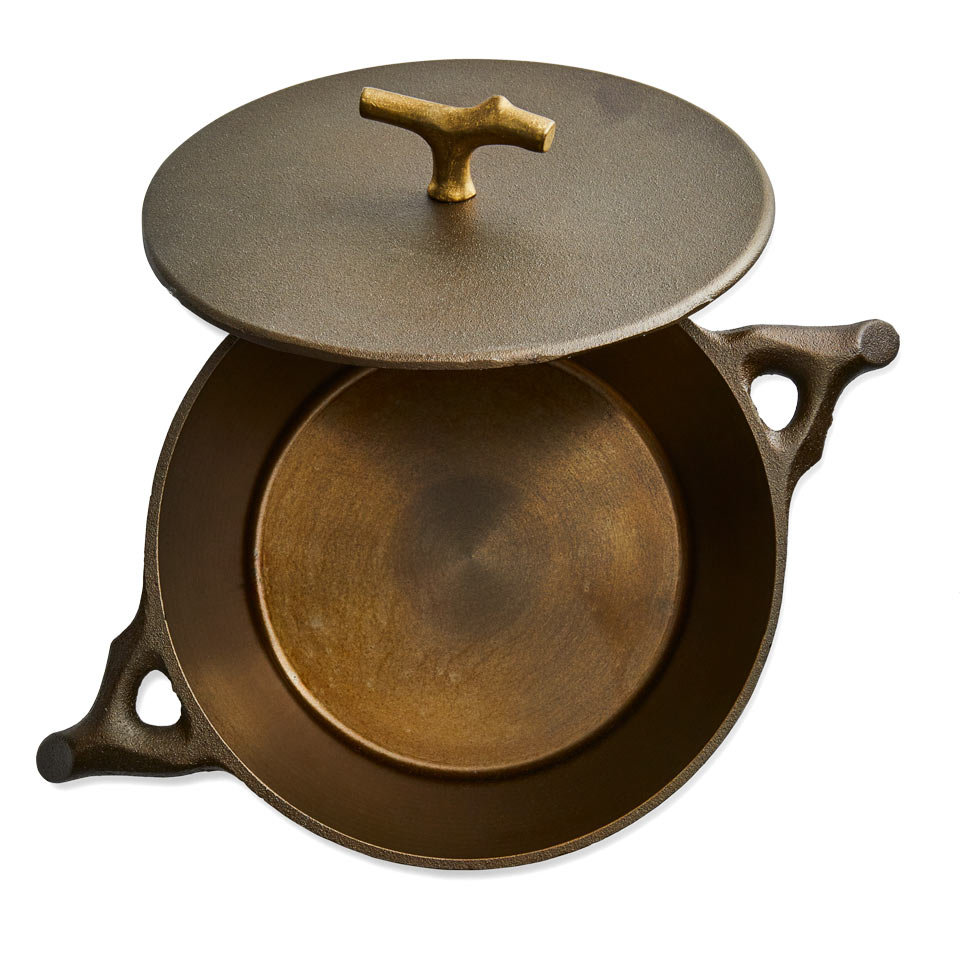 3. Borough Furnace of Owego, New York, creates cast-iron skillets with a modern handle shape, as well as clean-lined roasting pans, cazuelas (small rimmed cooking bowls), and more. Shown here: Borough's new 14-inch rectangular casserole ($165).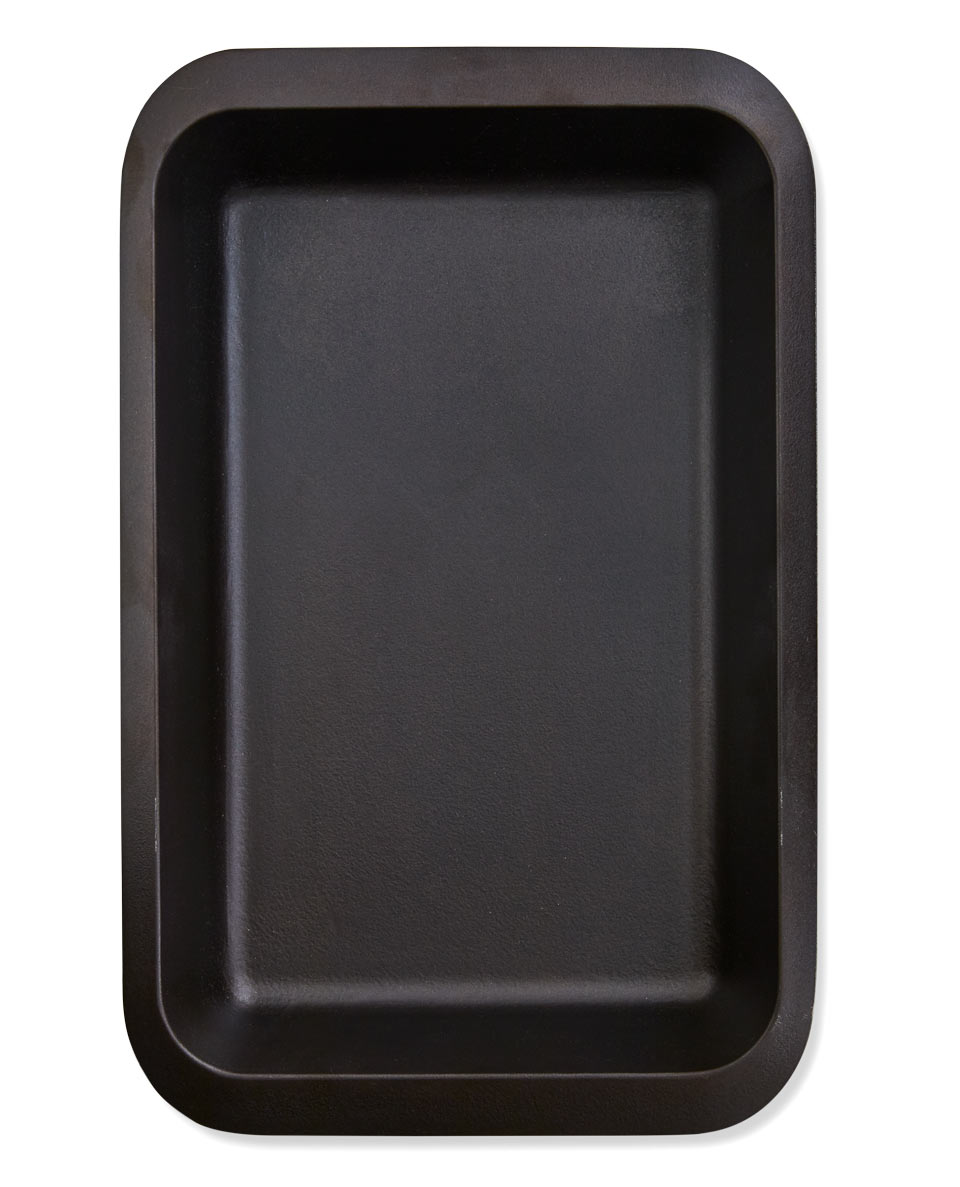 4. Finex pots from Portland, Oregon have an octagonal shape that not only looks great but also provides several pouring points. Brass accents and a fast-cooling silver coil over the handles give these heavy pieces a unique mixed-metal look. Shown here: Finex's 10-inch grill pan ($175) and cute 1-qt. sauce pot ($125).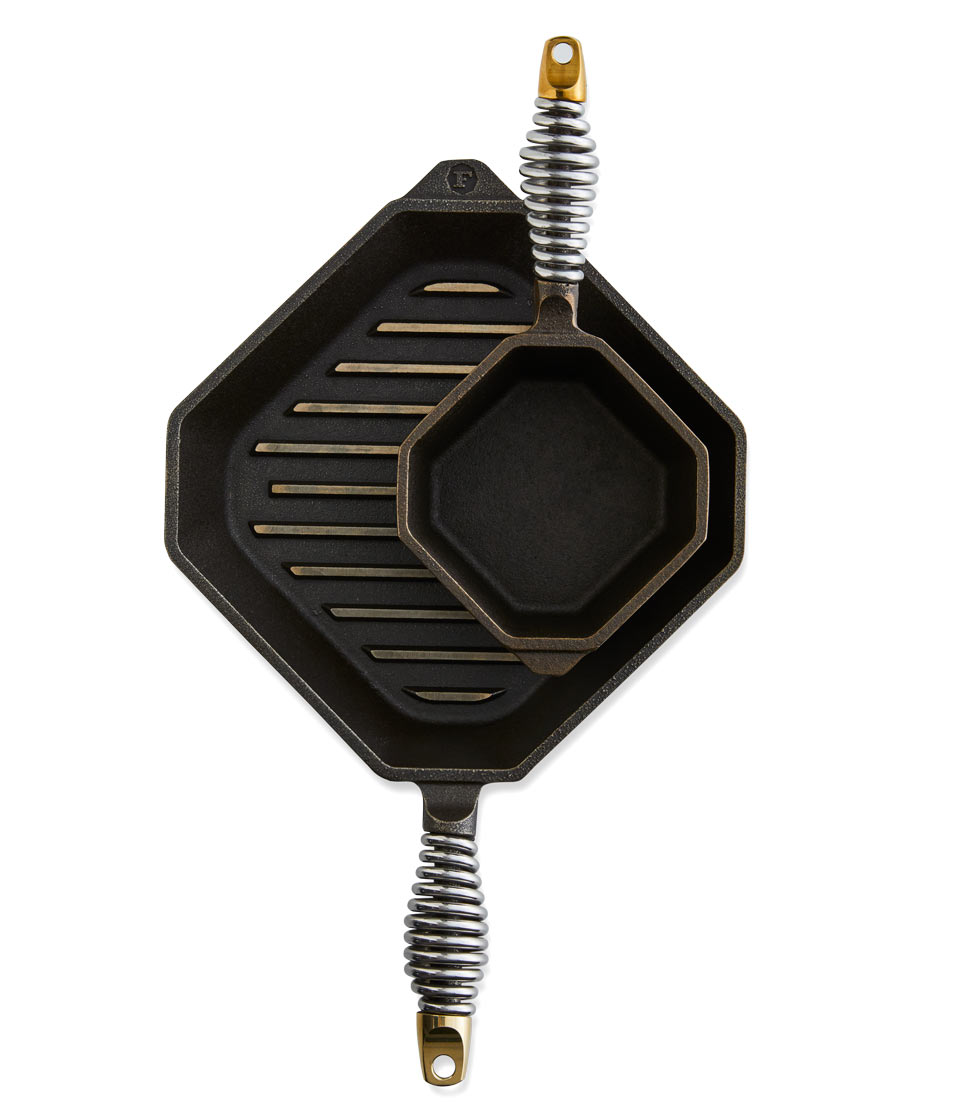 5. Field Company, headed by two brothers in New York's Catskills, makes skillets—like the No. 8 shown here ($125)—that are modeled after the cast iron of the 1930s. With a seriously smooth cooking surface, they're thinner and 25 to 50 percent lighter in weight (and, thus, easier on the wrist) than most similarly sized cast iron.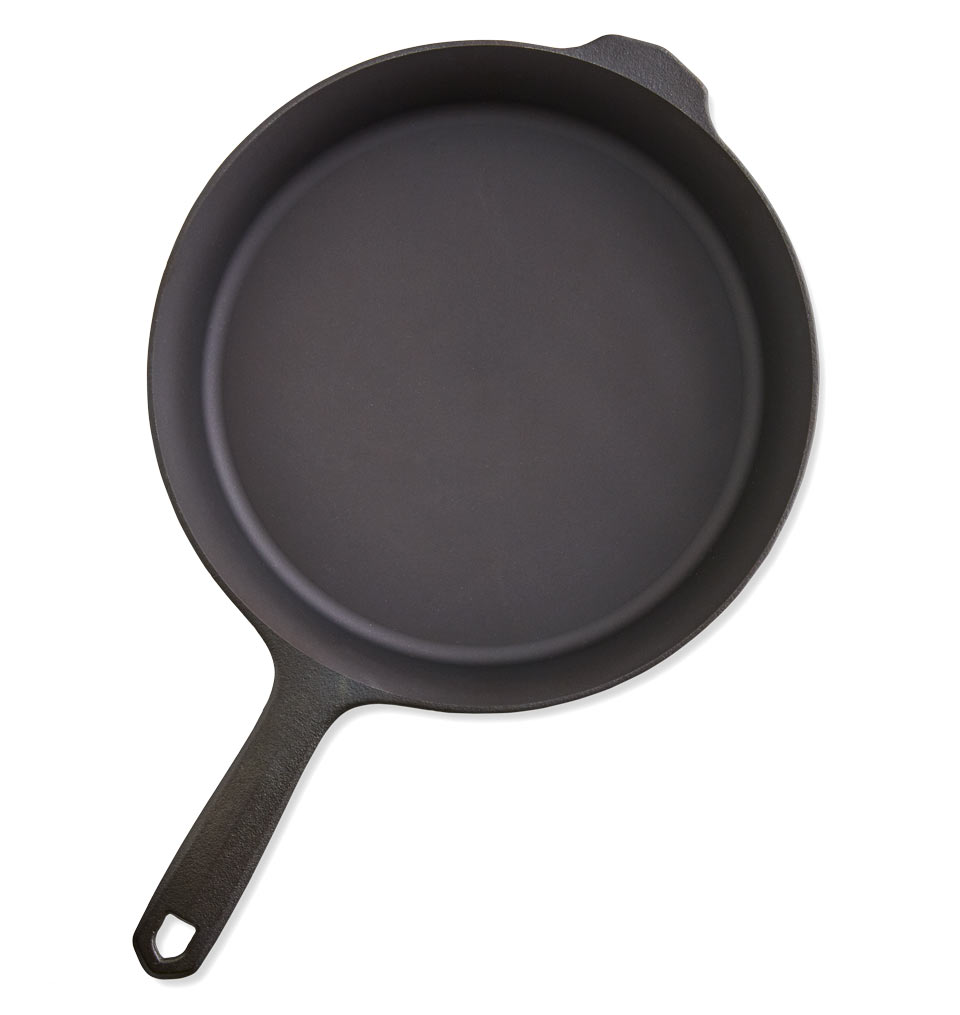 Cooking with and Caring for Your New Cast Iron Cookware
What Should I Cook in My Cast Iron Pans? Among the other great things about cooking with cast iron is that you can take it from skillet to oven and back. It's super versatile. Check out our collection of Cast Iron Skillet Recipes. And here are a dozen of our Best Recipes to Cook with a Cast Iron Skillet.
How Should I Clean My Cast Iron Pans? Cleaning and caring for cast iron is easy. Here's a simple how-to article for How to Clean a Cast Iron Pan. And if you're trying to revive a neglected, rusty old cast iron pan, we've got you covered there, too: How to Bring a Rusty Cast Iron Pan Back to Life.
Can I Cook with Cast Iron on my Glass Cooktop? Most likely you can. Cast iron is great on gas or electric ranges. But some cooks hesitate to use cast-iron pans on glass cooking surfaces. The reason? Cast-iron is heavy, and the concern is that the glass surface might crack under the heft. Be gentle with your cast-iron pans, however, and today's glass cooktops can take the weight. Just take care to set the pans down gently and don't slide or shimmy the pan over the heat source, and you should be in the clear. For more, consult your owner's manual for recommended cookware.