Let's just call them the sweet 16.
There comes a time when you want to make dessert. From scratch. Like a grown-up. I'm not talking about anything elaborate or time consuming. Just some very basic kinds of desserts that, who knows, might serve as a gateway to more dessert-making adventures. So, let's take a look at 16 desserts that should be on your must-make list, and why you should try them out. I'll bet you've already got a few of them under your belt.
Why cookies? Making cookies is a low-stress way to learn about the basics of baking: how to measure ingredients, how to work with flour, fat, sugar, salt, and flavorings, and how to get to know your oven.
Related: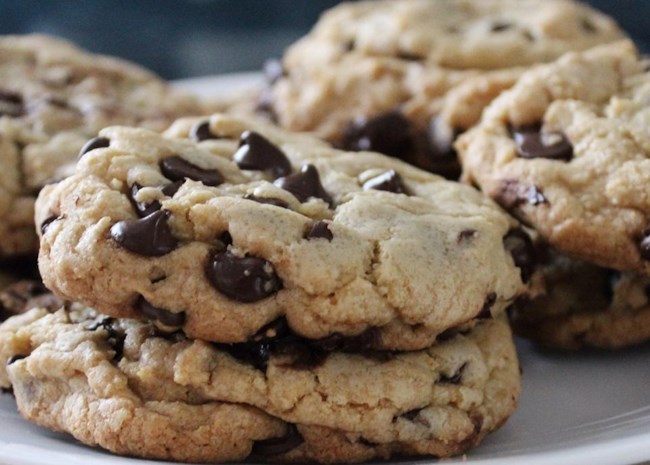 Drop cookies are a great intro to cookie-baking because they're about as easy to make as it can get. You simply mix the dough and literally drop scoops of it onto a baking sheet. Tip: Use a mini spring-loaded scoop to quickly portion the dough so your cookies come out the same size; not only will they look better, they'll bake evenly, too.
Favorite drop cookie recipes include chocolate chip cookies, oatmeal cookies, and peanut butter cookies.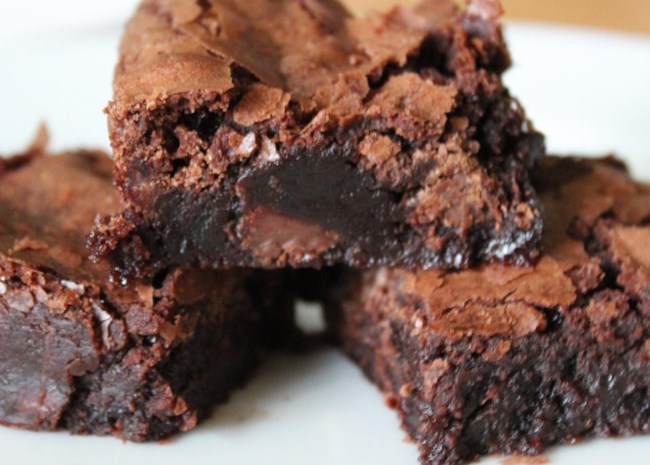 Instead of being portioned out in individual scoops, the dough for bar cookies is baked in a pan and then cut into pieces for serving. Favorite bar cookies include brownies, lemon bars, and crispy rice treats.
For next-level bar cookies, try these layered recipes: Seven Layer Bars, Cheesecake Bars, and Chocolate Peanut Butter Bars.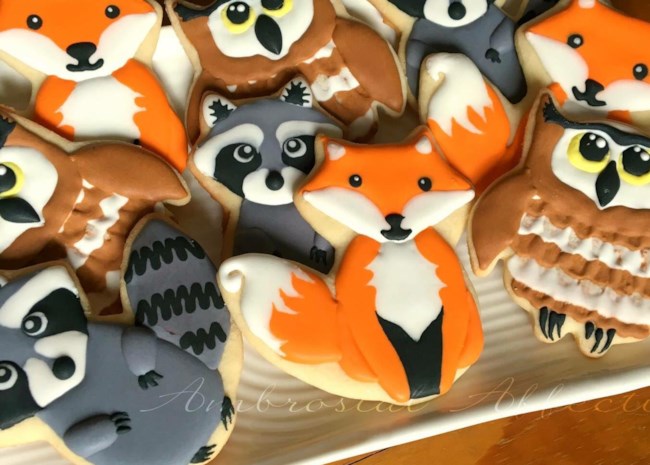 For cut-out cookies, you'll roll out a thin sheet of cookie dough and cut out shapes using cookie cutters. Shapes can be as simple as a circle or as elaborate as you want to make them. Popular cut-out cookies include gingerbread cookies, sugar cookies, and shortbread cookies.
Related:
Why cakes? If you can bake a cake, you can own any occasion. And cakes don't have to be fancy to make a big impact.
We're pretty sure there's no end to the ways you can bake cakes. You can make classic layered cakes, like the One Bowl Chocolate Cake pictured below or use a Bundt pan to bake cake batter into a variety of shapes. And if you need to feed a crowd easily, you could opt to make a big ol' sheet cake. Stick holes all over that sheet cake and soak it with a flavorful liquid, and you've made a poke cake.
And if your cake should fail (it happens) turn that frown upside-down and create a showstopping trifle with the pieces like you meant to do that all along.
Related: 12 Little Ways to Take Your Cakes From Good to Great
4. Layer Cakes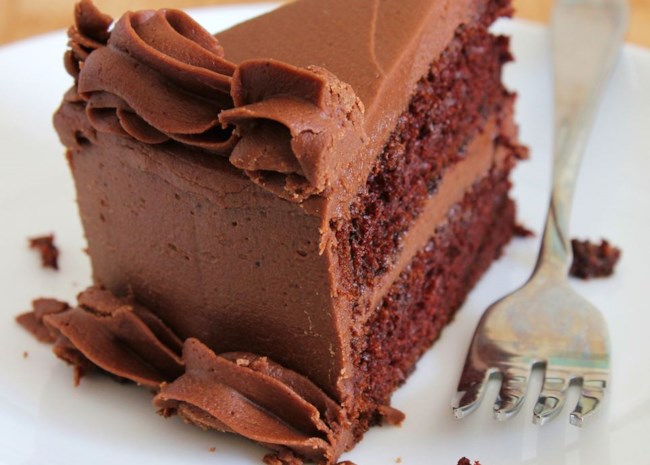 You can't go wrong with the classic formula of cake, frosting, cake, more frosting. Top-rated layer cakes include David's Yellow Cake, Best Carrot Cake Ever, Black Forest Cake, Red Velvet Cake IV, and Willard Family German Chocolate Cake.
Related: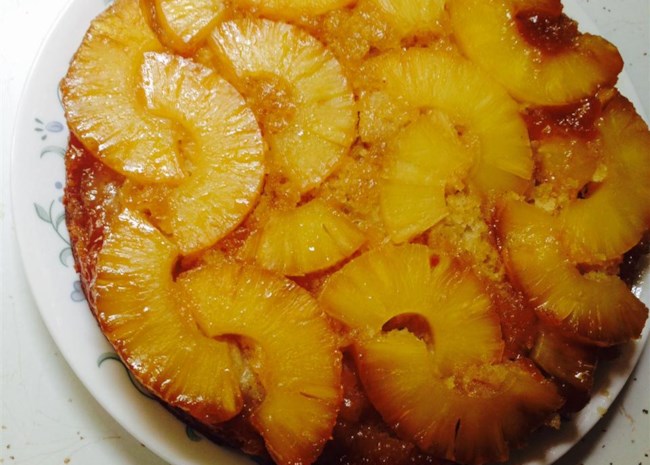 Upside-down cakes are a clever way to decorate a cake by placing a layer of fruit on the bottom of a cake pan, pouring cake batter over it, and then inverting it onto a serving plate after baking. Popular upside-down cakes include classic pineapple, blueberry, peach, and plum.
Related: With 5-Star Pineapple Upside-Down Cakes, There's Just No Downside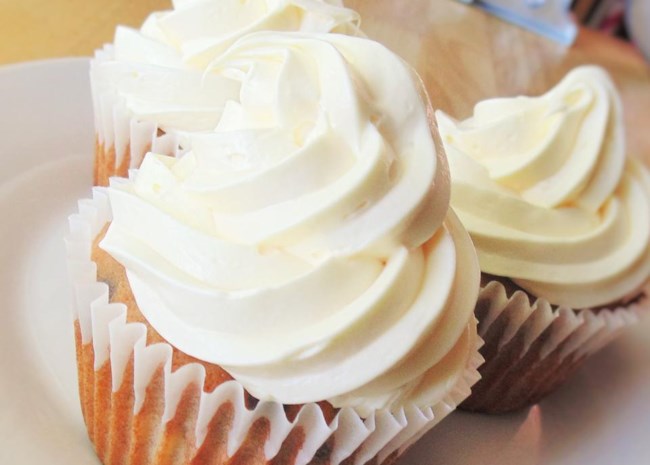 Cupcakes offer all the pleasure of cake but they're much easier to serve. (No slicing!) And yes, you can turn any cake recipe into cupcakes simply by reducing the bake time. (Start checking for doneness at about the 20-minute mark.) You can top cupcakes with frosting or confectioners' sugar, or stuff them with a layer of filling that turns into the decoration, like these black bottom cupcakes.
For next-level cupcakes, bake them with surprise centers, like these Cream Filled Cupcakes, Sweetheart Cupcakes, and this over-the-top Chocolate Chip Cookie Dough + Cupcake = The BEST Cupcake. Ever.
More: How to Make Cupcakes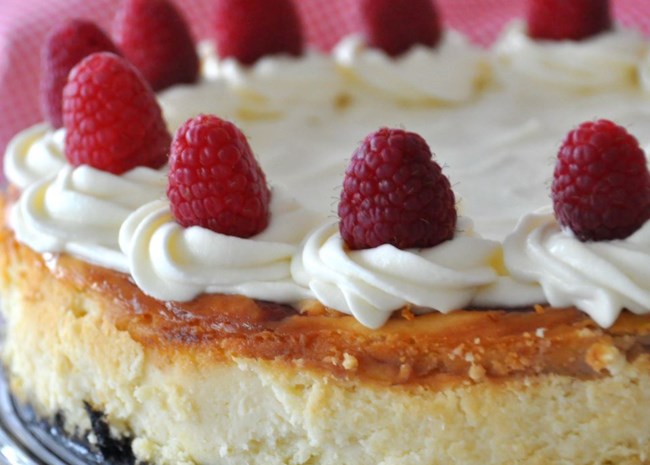 Creamy, rich, indulgent cheesecakes can be a little trickier to make than regular cakes, but the rewards are worth it. If you have a good cheesecake recipe in your arsenal, you can change it up with different dessert sauces, whipped cream, and fresh fruit to suit any occasion.
Related:
Why pies? Not only do they connect you with some of our earliest baking traditions, they can also be pretty easy to make once you get a feel for the basic construction of crust + filling + optional top. Pies can be homey and rustic or fairly sophisticated looking (I'm talking about you, lemon meringue pie).
Related: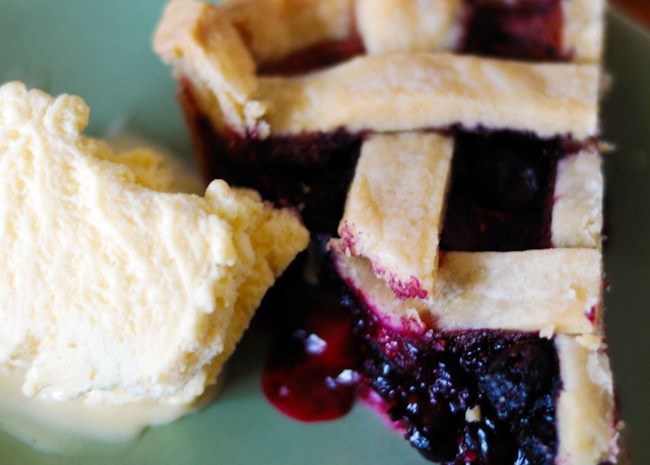 When life gives you an overabundance of fresh seasonal fruit, bake that bounty into a pie. Favorites include luscious strawberry pies, juicy blueberry pies, and of course apple pies.
Related: How to Bake Juicy Fruit Pies With a Crisp Crust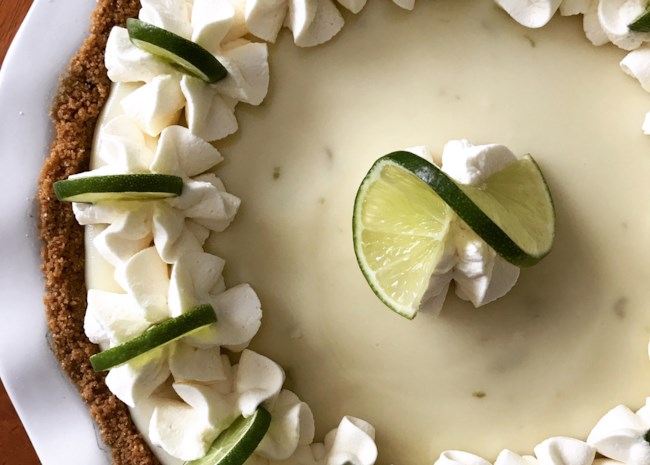 Smooooth as silk and so luxurious, cream pies and custard pies deserve to be on your must-make list. Favorites include the aforementioned lemon meringue pie, chocolate cream pie, banana cream and custard pies, and, of course, pumpkin pie.
Related:
Why crisps & cobblers? Because they're just so easy to make! They can be as simple as slicing fruit into a baking dish and sprinkling with a crumbly topping of sugar and oats, then baking until the fruit is bubbling and the topping is crisp. (Hence the name.)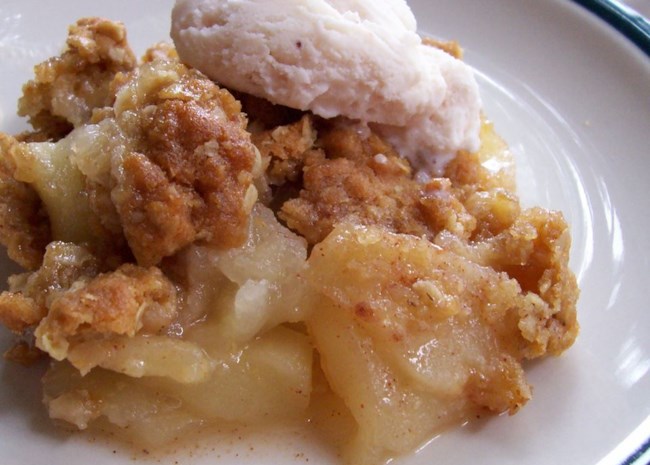 Now here's where it gets a bit confusing. All crisps are cobblers, but not all cobblers are crisps. The general difference between cobblers and crisps is the topping. Toppings for crisps usually include oatmeal and/or nuts, while cobblers have a smooth batter, biscuit, or pastry topping. Variations include crumbles, buckles, and Bettys. Favorite recipes include peach cobbler and apple crisp.
Related: Add Our Most Popular Cobblers and Crisps to Your Dessert Bucket List
Why candy? Because it's dandy. No, seriously. There are some very easy candies you can make for gifting, sharing, and impressing the heck out of everyone. At the very least, you'll learn how to melt chocolate—a basic skill that comes in handy for making and embellishing all kinds of desserts.
Related: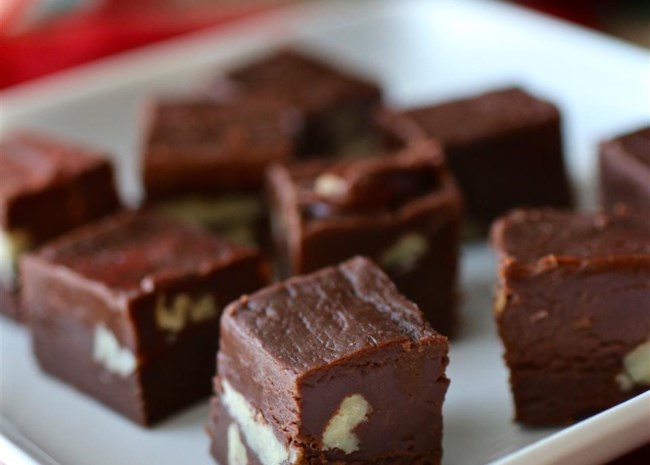 Everyone's going to love receiving the gifts of homemade fudge coming their way! Favorite recipes include chocolate fudge, peanut butter fudge, and Christmas fudge.
Related: Secrets to Making No-Fail Fudge at Home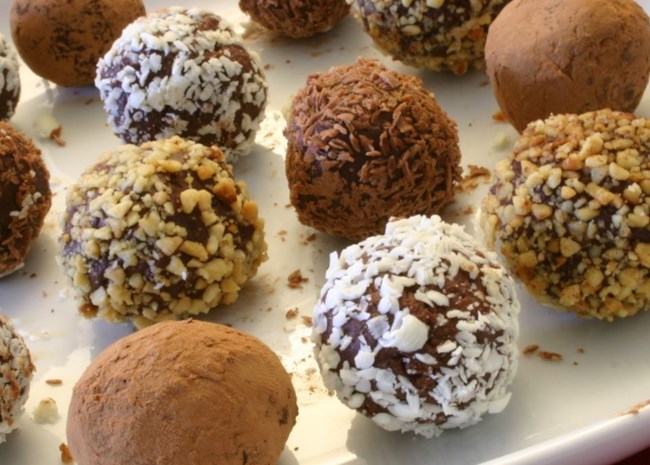 Truffles may look fancy schmancy, but they're deceptively easy to make. I mean, if you can melt chocolate, you can make confections like Chocolate Orange Truffles, Salted Dark Chocolate Hazelnut Caramel Truffles, and Rum Truffles.
Related: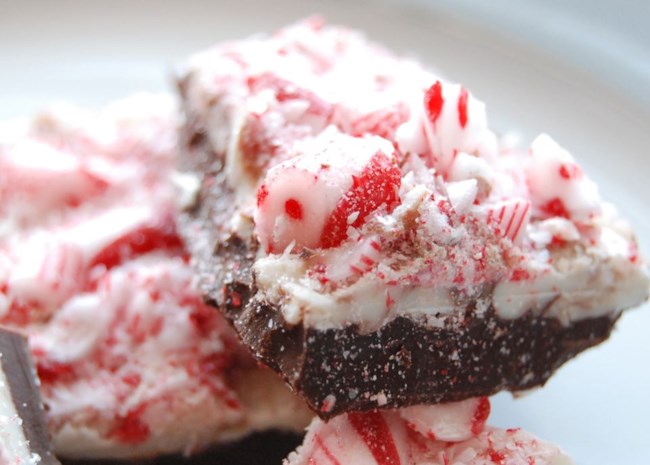 Bark is another example of a very easy candy you can make in mass quantities for gifting. In this case, you're pouring melted chocolate into a pan and topping it with nuts, hard candies, etc., and breaking it into pieces once it hardens. Favorite recipes include Chocolate Almond Bark, Cherry-Pistachio Bark, and Espresso Bark.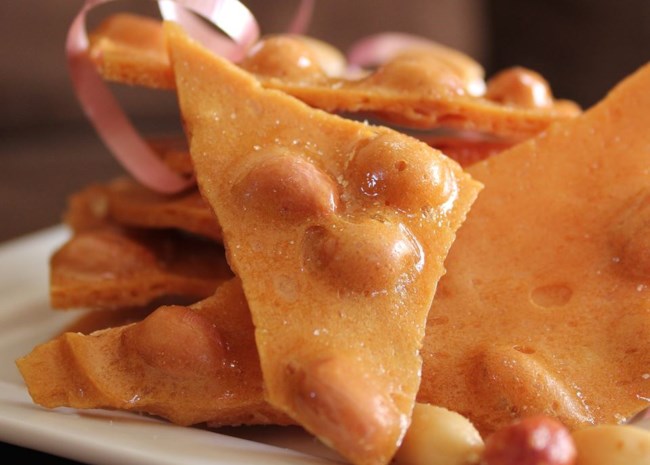 I'm including brittle in this must-make list because can be the next step in candy making. You can either use a candy thermometer if you're making a stovetop brittle recipe, or you can go the easy route (many do!) and make microwave brittle.
Why frozen desserts? Because you get to invent endless ways to chill.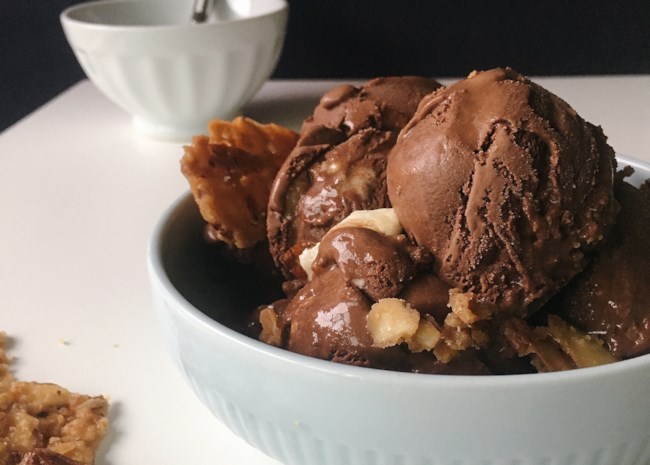 There are two basic ways to make ice cream: You can make a super-rich ice cream with a cooked custard base, such as Butter Pecan Ice Cream; or you can go with a no-cook ice cream, such as Easy, Eggless Strawberry Ice Cream.
Sorbets are usually (but not always) made just with fruit, and can often be a great dairy-free option. Favorite sorbets include Triple Berry Sorbet, Lemon Sorbet, and Simple Watermelon Sorbet.
No ice cream maker? No problem. This Raspberry Sorbet or Granita is made with a fork! And when summertime hits, you can make popsicles!
Related:
Why custards and pudding? Because no chewing necessary. This is spoon-fed comfort food of the most elemental kind.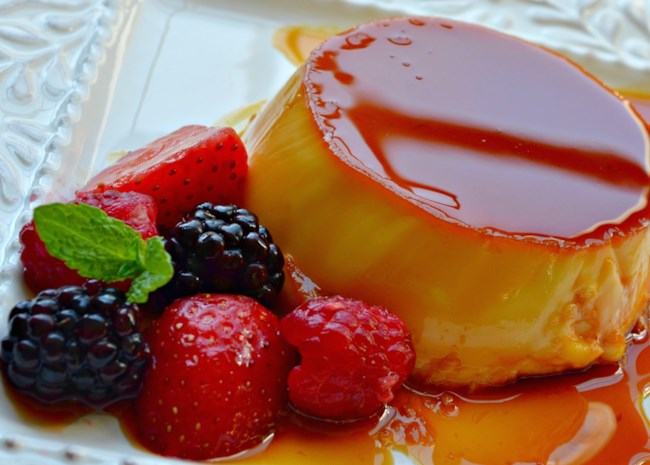 Favorite custards include crème brûlée and flan, you know—the velvety rich desserts you spend big bucks for in restaurants. Puddings are a broader category, and include banana pudding, rice pudding, and (my favorite) bread pudding.
---
Explore our entire collection of Dessert Recipes.
---
Related