Sponsored by Smithfield
It doesn't have to be Tuesday to get excited about breakfast tacos. We love these hand-held munchies so much, we can eat them for breakfast, lunch and dinner. Oh, and they're genius for brunch; they're one of the best breakfast ideas for large groups -- especially if you set up a DIY buffet and let your fellow taco lovers customize their tortillas.
Enjoy your breakfast tacos with perfectly seasoned Smithfield Fresh Breakfast Sausage, available in flavorful links, patties, and rolls.
Whether you go minimalist, or pile on, there's one thing all these top-rated, morning-style tacos have in common. They're going to disappear in a hurry. But that's cool. Less mess to clean up after feasting.
Put an Egg on It
Move over, toast! There's just something so sunny and bright about an egg-topped taco. These protein-packed beauties fill you up without weighing you down.
"Some bacon and eggs on a flour tortilla for breakfast," says lilkobes08. "Serve with salsa if desired."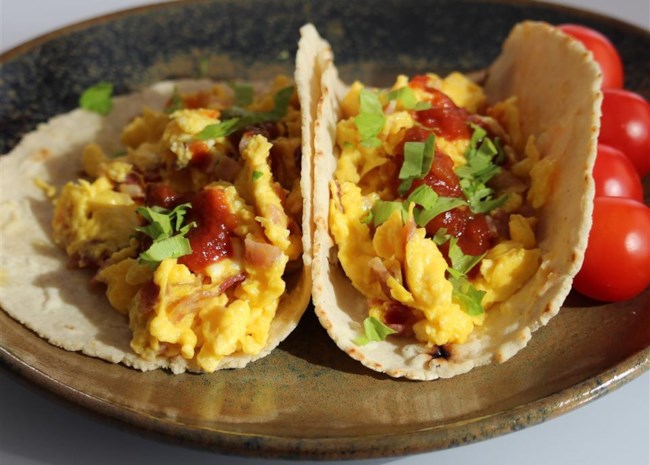 Photo by Buckwheat Queen
"This dish can be a comforting breakfast or a fast dinner food," says RHONDA35. "Onions are sauteed with potatoes and eggs then served with crispy bacon on warm flour or corn tortillas or even on buttered toast. Add your favorite salsa or for a zesty zip!"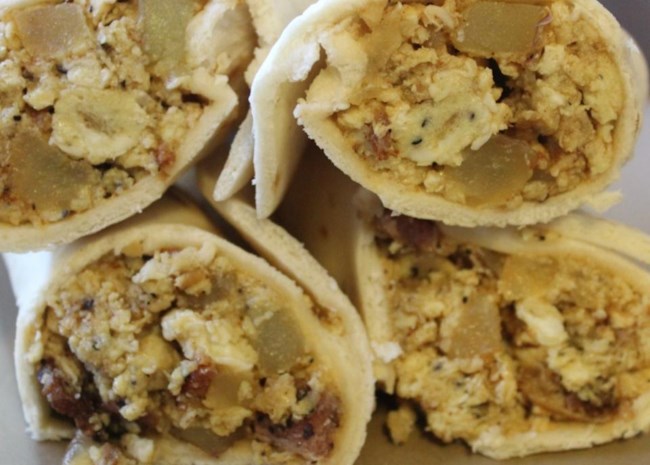 Photo by mommyluvs2cook
"This is a great way to start the morning; quick and healthy alternative to an actual omelet when you don't have the time to make one," says Lindsey Watson. "Colby Jack cheese or Cheddar cheese can be substituted for the Monterey Jack."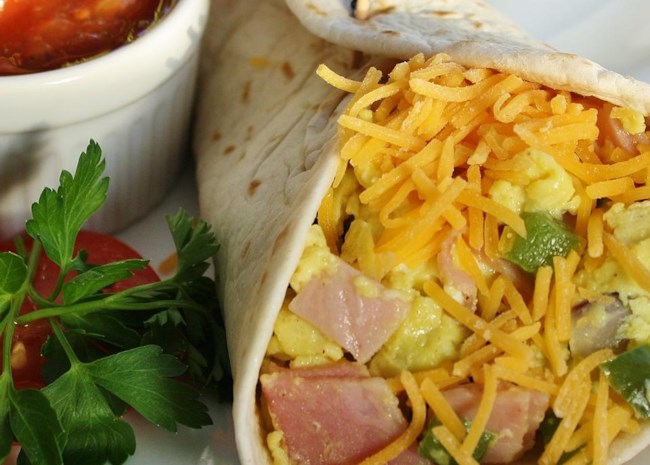 Photo by naples34102
"Quick Easy and Delicious! I learned this recipe from many years of eating with the Mexican cooks at my restaurant," says BEARNESTA. "They like to sneak in breakfast before we open. I've grown to LOVE this breakfast. If you like spicy food, you will love this."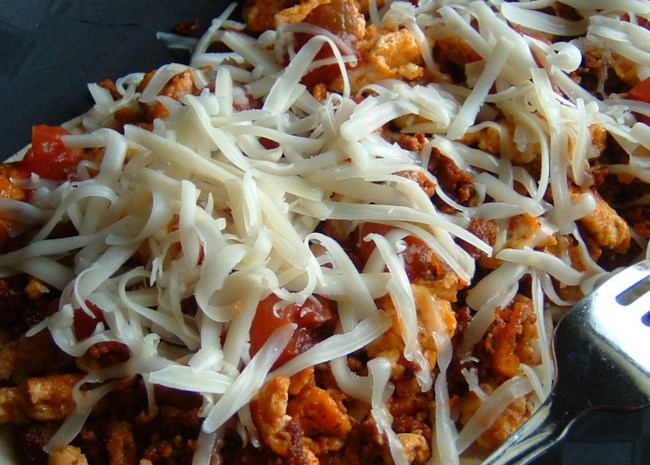 Photo by Caroline C
A Few Tasty Twists
While carnivores might cringe at the thought of tofu on a taco, just chillax, K? There's room on the big buffet table of life to accommodate every taste preference, right?
"These tacos are a healthy vegan version of the classic Mexican taco," says Balanced Babe. "Serve with avocado on the side, if you wish!"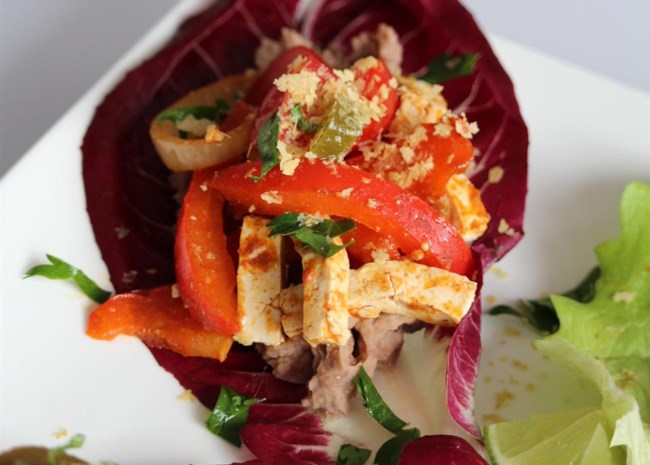 Photo by Buckwheat Queen
"This is great for a special brunch or even a quick and easy dinner," says Jennifer. "Other breakfast meats can be used, but the deli ham is the easiest since it is already fully cooked."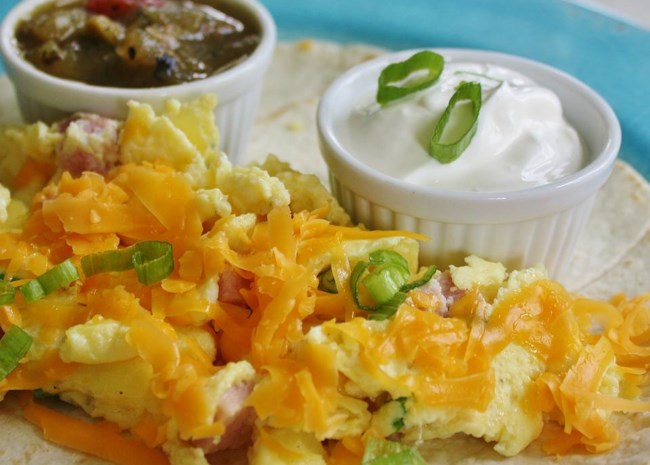 Photo by naples34102
"A great breakfast or brunch main dish," says RockingItCountryStyle. "Prepare the taco meat the night before and keep refrigerated; warm in microwave next morning to really speed up this dish! I especially love serving this for Football Brunch... Holds 'em over till halftime so I can watch the game too! Serve with sour cream and enjoy!"
"This fun taco dish is both healthy and delicious," says MK!. "It will be a hit with the entire family! Serve with your favorite taco fillings, such as sour cream, chopped tomatoes, shredded lettuce, and Cheddar cheese."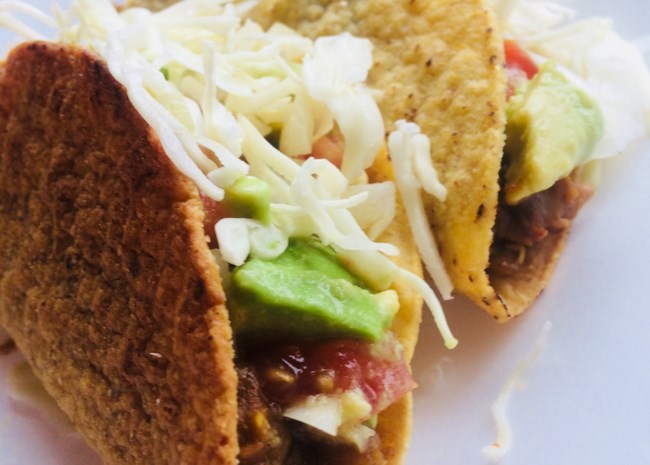 Photo by BusyBeeTami
"I remember my mother making these potato tacos when I was growing up," says Yoly. "We loved them! And they're great with mashed potatoes."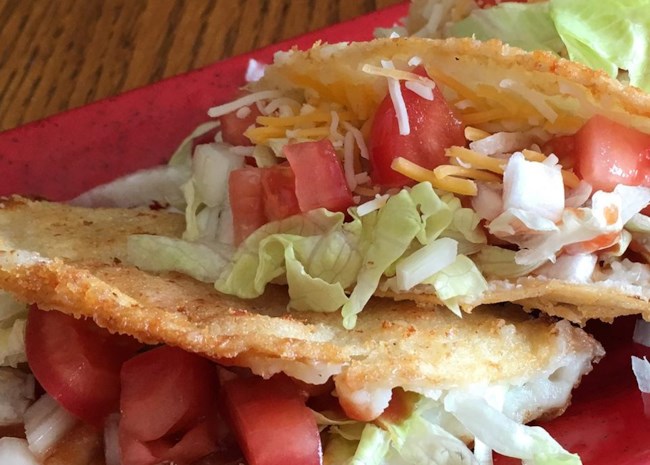 Photo by Allrecipes
---
---
Related: