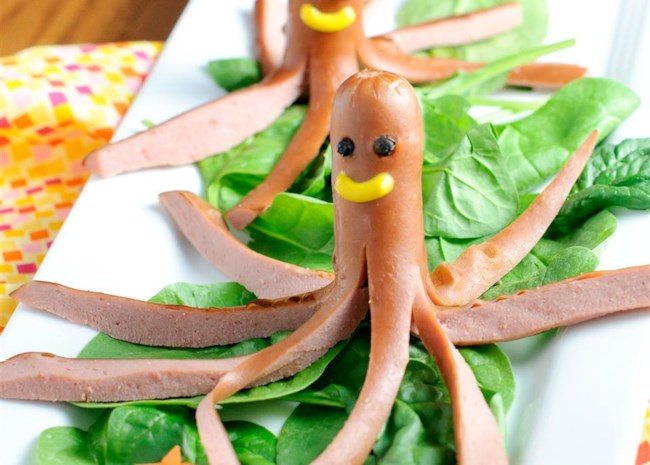 Hot diggity dog!
Add a little whimsy and a lot of fun to weeknight meals with these kid-friendly hot dog dinner ideas. From creative ways of wrapping up dogs to slicing them into funny shapes, each recipe is quick and easy to make. To complete your meal, we've also gathered up a handful of simple kid-friendly side dishes. With these ideas for dogs and sides, you can choose your own tasty adventure.
"My three-year old just loved these," says madeleine. "He already likes hot dogs but making crazy animals with them just made it more fun. Thanks for the great idea!"
This recipe gets extra points from Momof2 for nostalgia: "My mom used to make them all the time for us when we were younger. Now I get to do the same for my son (who LOVES hot dogs)." She also had some tips for switching things up: "We like to use different cheeses to suit however we feel that day, and sometimes we use crescent dough instead of biscuit dough."
Keep the ingredients on hand to make these quick and easy roll-ups when you just don't have time to think about what's for dinner. You can substitute any cheese or tortillas to suit your family's taste.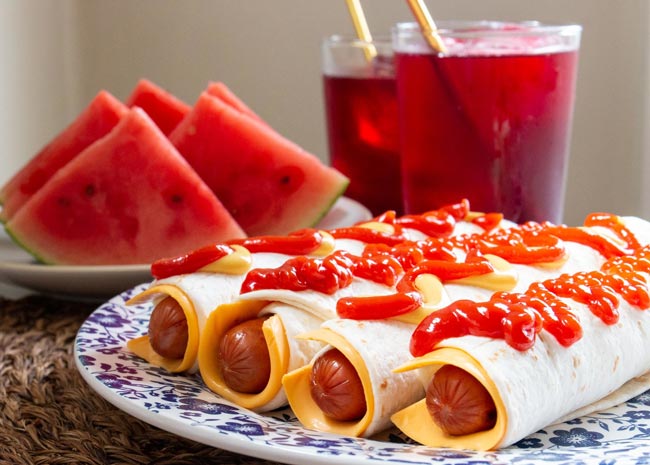 LittleChef makes these for the whole family: "Super good. My little brother loved them the most. We didn't have any crescent dough so I used pizza dough — works just as well!"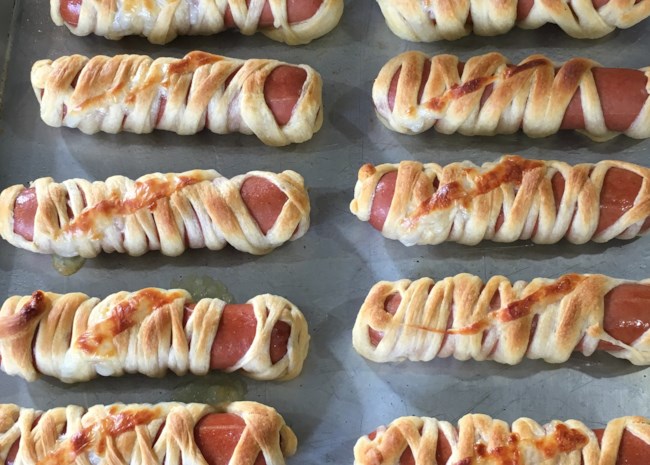 "My granddaughter loved making these," says Lela. "We added cheese and a thin slice of dill pickle. The best part of this recipe is kids love hot dogs in any form."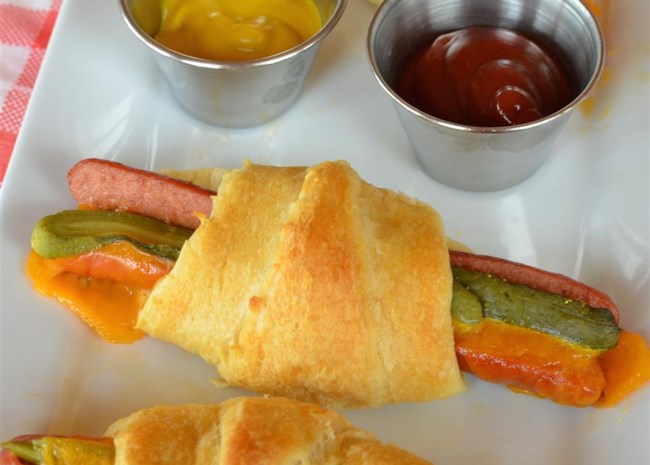 Java_Girl has some pro tips for this kid-friendly hot dog recipe: "Just slather the butter, place the cheese and hot dog, and wrap. I ended up using three toothpicks to secure it because just using one tore the bread. The beef franks are a little too big for my kids, so I used regular hot dogs."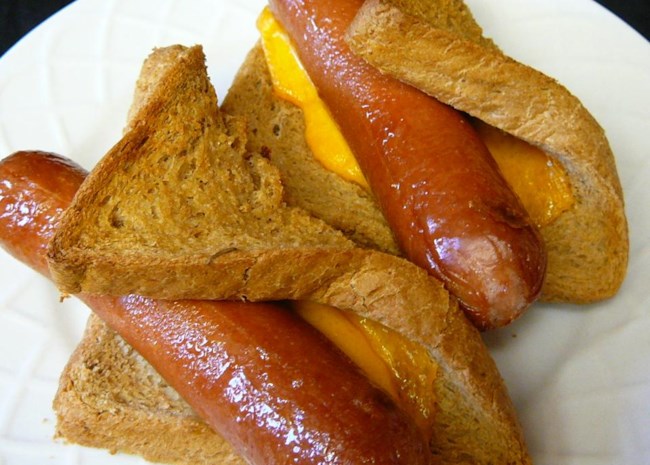 Kid-Friendly Sides for Weeknight Meals
All these recipes are not only kid-approved, but easy to prepare — try getting kids in on the cooking action, too!
"My 11-year-old daughter and I make these all the time," says Delisa. And if you want to take them up a notch, they like to "add a little sea salt and cracked black pepper too. We gobble them up in no time." Sounds about right!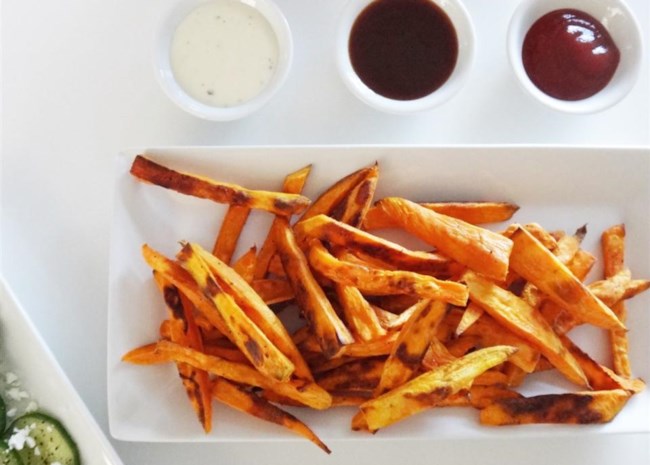 SUPERCINDY shared a few different ways she whipped these up: "Exactly as the recipe called for, one with just olive oil and sea salt, and one with sesame oil, sesame seed, and garlic salt." So, which one came out best? Depends on who you ask: "My seven-year-old daughter ate the entire first batch and came back for more," she says, "and my favorite of the three is the one with nutritional yeast."
"This was the best macaroni salad I've ever had and it will be used again and again," says jeri. "I added a couple of tablespoons of cream and blended the dressing ahead of time before adding it to the noodles, onion, and egg." And it turned out to be a real crowd-pleaser: "I had kids — young and old — and adults who all gave rave reviews!"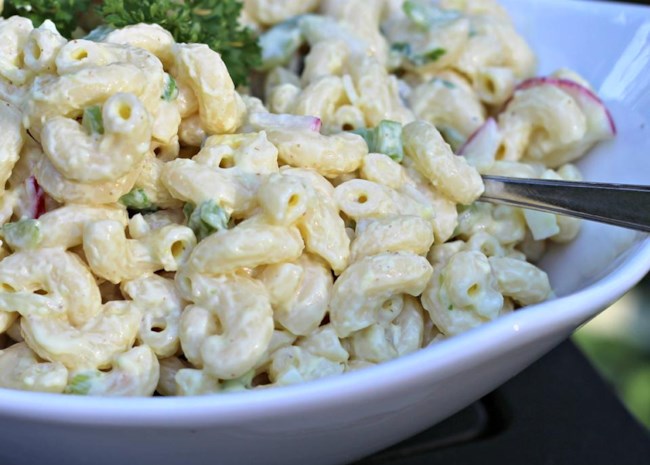 DEBOCK says this is "a great side dish that's pretty easy to prepare." More good news: "This is also a great way to get kids to eat their broccoli!" And it's ready in just 10 minutes.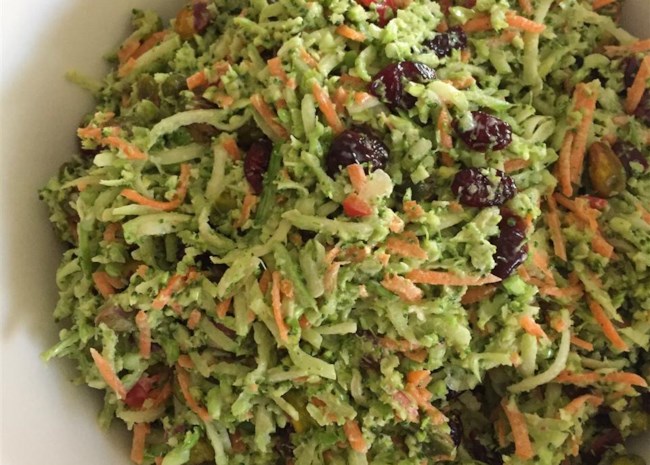 "This salad is soooo refreshing," says MAGGIE MCGUIRE. "It has become a family favorite, that they don't mind having several times a month." Maggie also has some tips for switching up this recipe: "The lemon yogurt is great, but so is vanilla and key lime. I have also cut the sweetness of the other flavors of yogurt by adding a half carton of plain non-fat yogurt to the flavored one. By using half plain and half flavored, the taste of the fruit is allowed to shine through. YUM!"