Short on time doesn't mean short on flavor.
A fresh, crisp salad is always a welcome side dish to any meal, from a casual lunch to the most formal dinner. But with all the time it takes to prep a meal, the last thing you need is a side dish salad that's complicated and time-consuming to make. Have we got a solution for you! Here are 15 quick and easy side salad recipes that'll come in handy, whether for a potluck, barbeque, Thanksgiving, or just another weeknight. 
"Crisp and sweetly delicious, this salad is a wonderful addition to any summer picnic. May serve immediately or cover and refrigerate up to four hours before serving for enhanced flavor," recipe creator Ginny Maziarka says.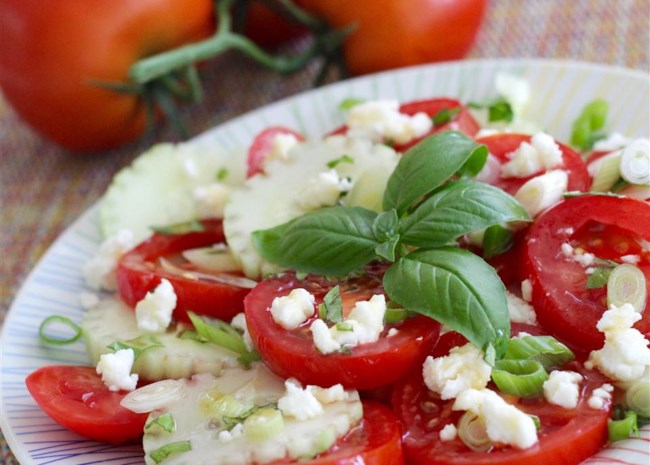 Reviewers attest: This salad lives up to its name. It would fit in just as well at a barbeque as it would at a fancy restaurant.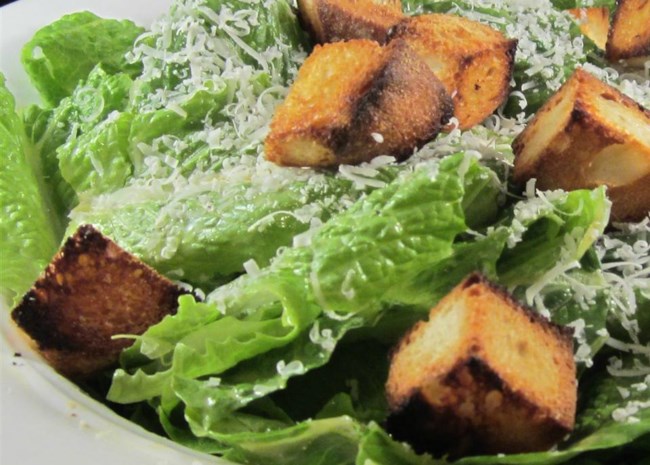 Some of our home cooks have swapped certain ingredients for others, like strawberries for mandarin oranges and walnuts for almonds. Others make this sweet, tangy salad as it is. You do you.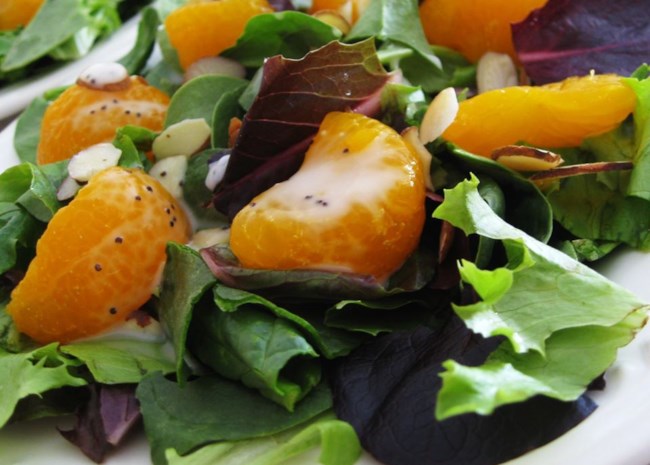 "Very nice salad. We liked it with our Thanksgiving dinner because it was light and tasty," Julie Burke says.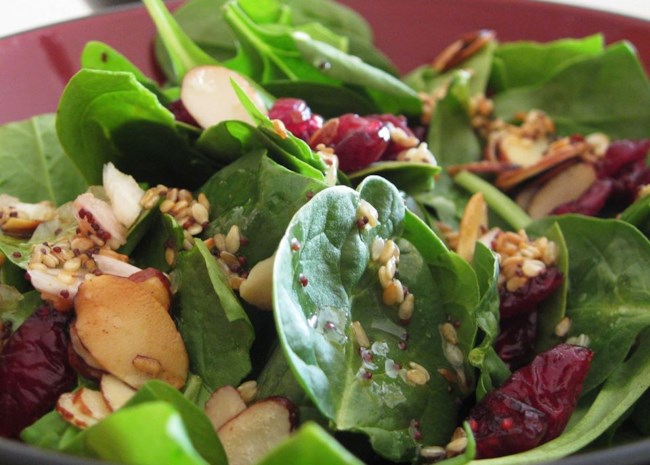 Make this easy barbeque side salad your own with add-ins like pineapple, red onion, jalapeño, pecans, or sunflower seeds — just a few of the variations our home cooks have tried.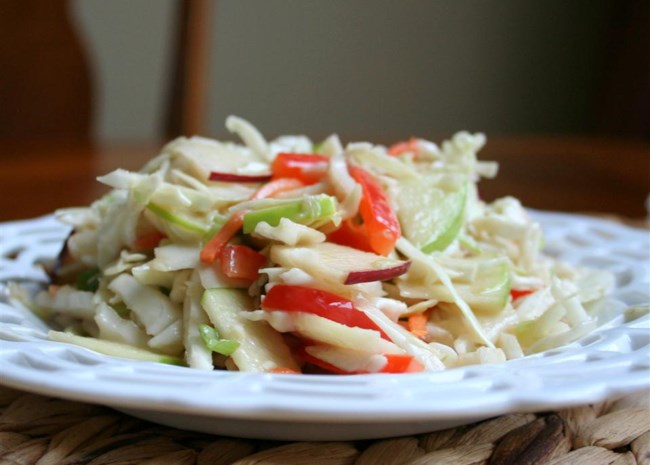 Serve this aromatic cucumber side salad to spice up a weeknight dinner.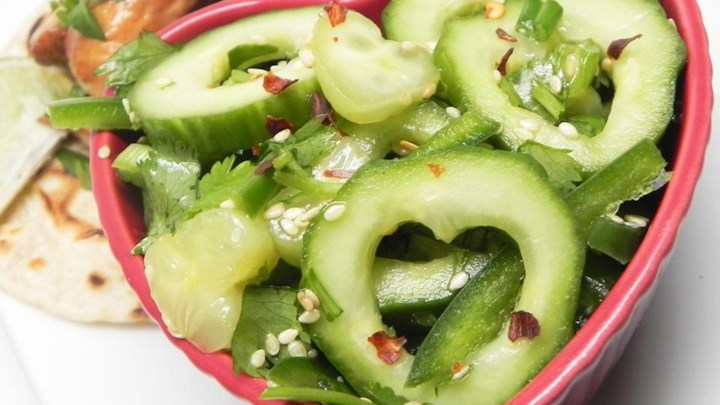 Reviewers call this salad a real crowd-pleaser, making it an excellent dish to whip up for a potluck.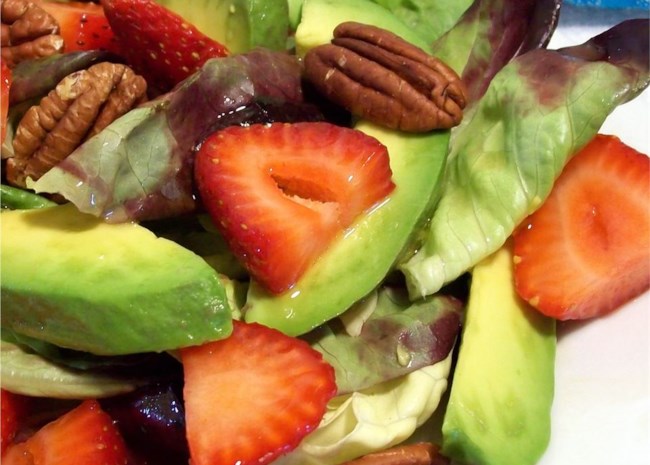 "I love this fresh and satisfying salad and have had it as a side salad and as a main dish for lunch," AnnInLondon writes. "Simple, inexpensive, quick to put together and it uses ingredients that I always have on hand."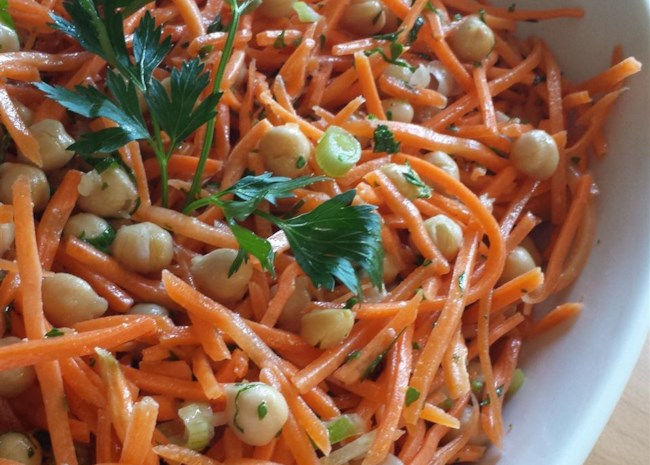 9. Baja Salad | Ready in 20 minutes
Home cooks recommend serving this salad with grilled chicken, empanadas, quesadillas, and even pizza. Remember to toss well before serving!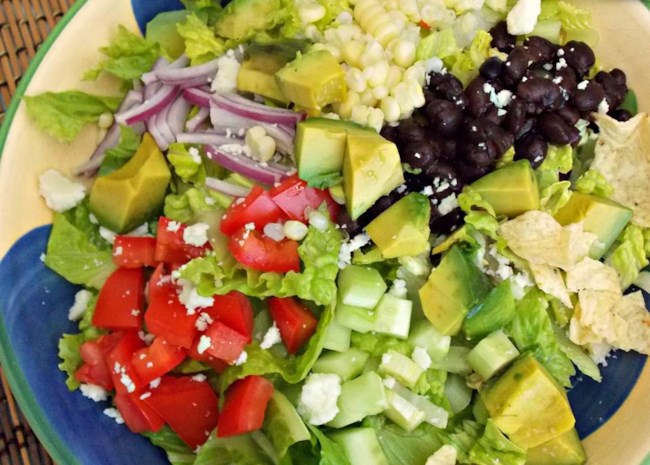 10. Taco Slaw | Ready in 20 minutes
Home cooks write in that this Mexican-inspired coleslaw works well as a side salad or as a topping for tacos of all kinds. (Even roasted cauliflower tacos!)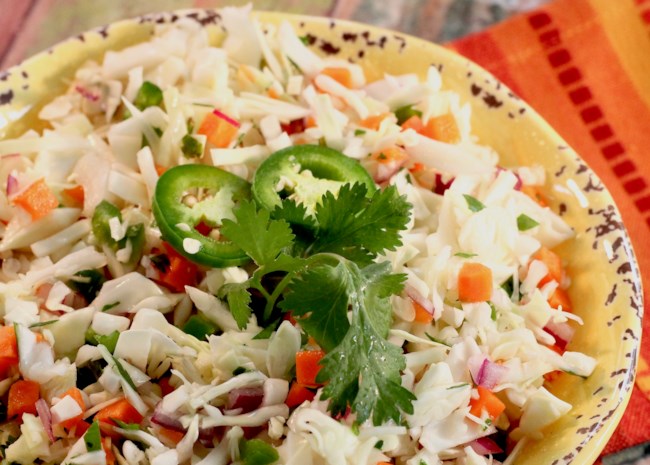 "Fabulous! I made this to go with gnocchi and baked chicken. The two little girls I made it for loved it," Melissa Goff says.
WATCH: Good for You Greek Salad
12. Kale Salad | Ready in 10 minutes
"I am thrilled that I tried this recipe and that I read every review," Monique Douglas says. "It is critical to massage the kale. To do this, remove the stems, put a little olive oil on your hands, and knead the kale like you would bread for about 5 minutes, or until it is a dark rich green."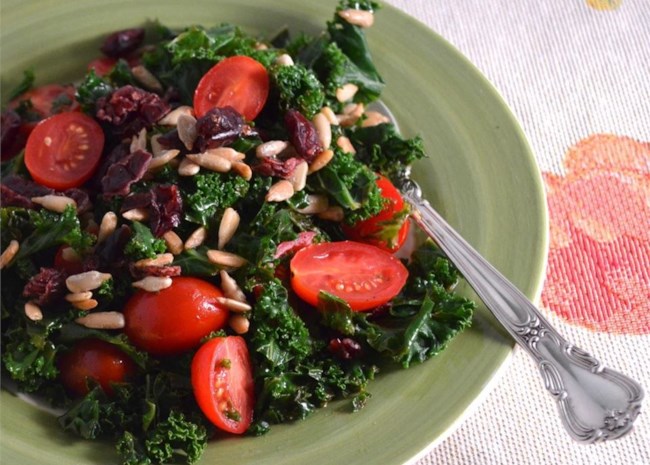 "Simple and delicious! Perfect for a picnic or a brunch. Very refreshing, good combination of ingredients and flexible to add others if you are so inclined." — Stirring up Trouble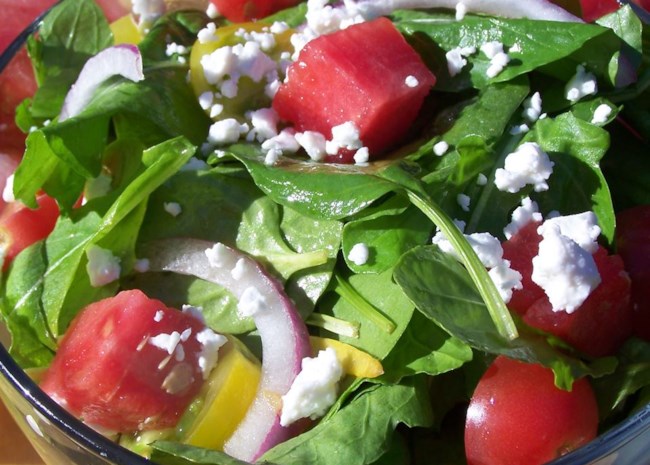 "This salad has a fresh zippy flavor and makes a nice accompaniment to baked fish or roasted chicken." — Always Cooking Up Something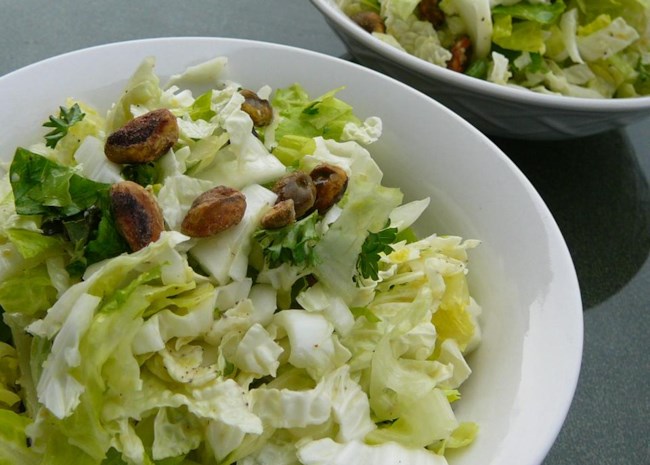 "Wonderful salad for the holiday seasons. Great to serve for dinner at home or to take to a family gathering," recipe author Nora LaCroix writes.
WATCH: Winter Fruit Salad with Lemon Poppyseed Dressing
Related