Mmmm pork chops!
Pork chops have a serious identity crisis. They should always be delicious, given their close proximity to the wondrous world of bacon. But too often, they just aren't.
How can we turn up the flavor on regular pork chops? We've got 3 good ways:
1. Have a Coke and a Smile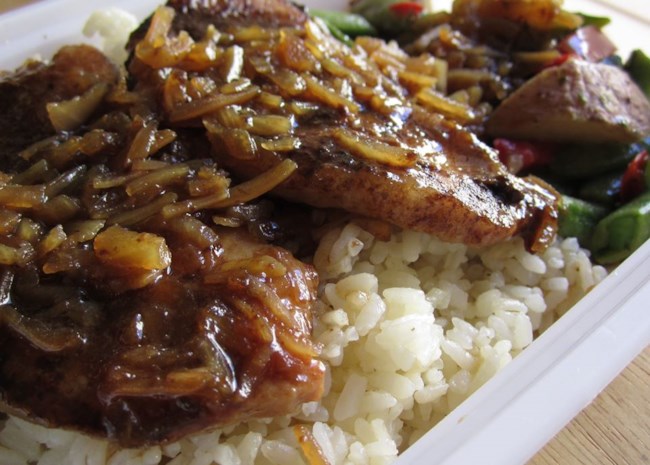 Yep, good ol' cola. Believe it or not, if you use your favorite cola as a marinade for pork, it's delicious. It's so simple and so good, as a matter of fact, it's almost embarrassing to admit to it. (The other difficult part is realizing your favorite soft drink actually tenderizes meat this quickly!)
---
Related: Whether you're baking, grilling, pan-frying, or broiling them, here's How to Cook Pork Chops.
---
2. Into the Brine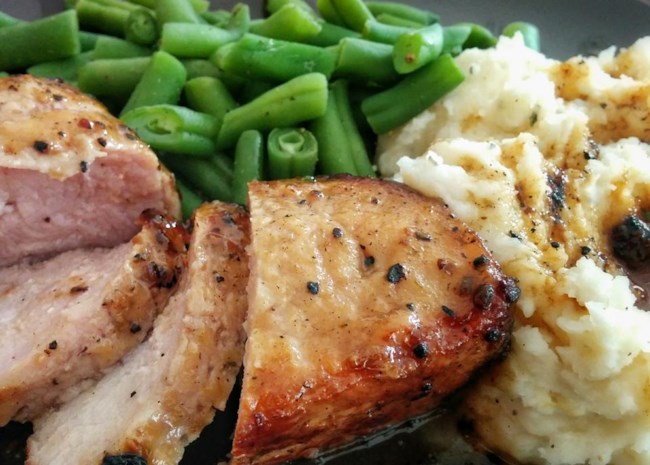 Brine isn't just for turkeys at Thanksgiving, you know. If you're dealing with lean meat, brining is the best way to make sure it doesn't dry out.
Basically, when you brine something, you get a bigger window in which it'll turn out moist and juicy. It's like insurance for your dinner that happens to taste great.
3. Rub-a-Dub-Dub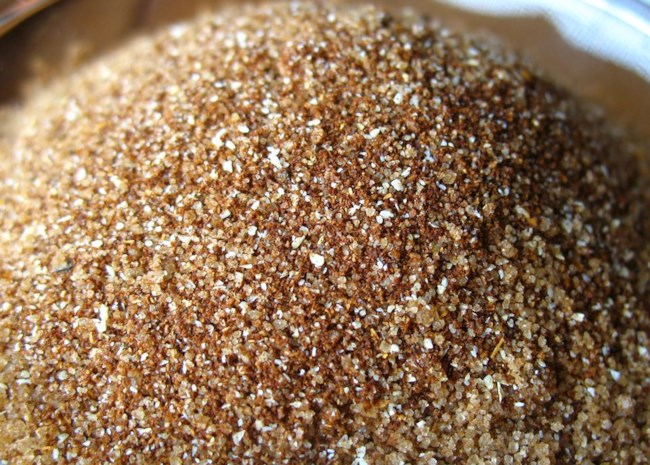 A good dry rub is a game-changer. Yes, you could buy a dry rub at the supermarket, but really, it's the sort of thing that's so much better when you make it at home.
The trick is to make a big batch and keep it in a small, airtight container. Then you always have it on hand. Plus, a good rub for pork'll be just as good on chicken or beef.