Celebrate a world of pie.
We all look forward to a wedge of pumpkin or pecan (or one of each—it's a holiday, after all!) to cap off your traditional Thanksgiving meal, but this year, why not celebrate our great American melting pot by bringing flavors from around the world to the dessert table? It's the perfect occasion to celebrate togetherness, make new memories, and plan new adventures together, all inspired by the international flavors on your plate.
Since a good pie starts with the crust, check out our best tips for making better pie crusts. Then read on to discover the most beloved dessert pie recipes from every part of the globe.
3 Quick Tips to Make a Better Pie Crust
Flake out: The secret to a flaky pie crust is to use COLD butter. That's because flaky crust is created by little pockets of butter melting as the pie bakes, creating small puffs of steam that then form layers within the crust. To keep the butter from melting before the pie goes into the oven, keep your butter as cold as possible by first dicing it into 1/2-inch cubes, then putting it back into the refrigerator until the second you're ready to add it to your flour mixture.
Try a little tenderness: To keep your pie crust from getting tough, don't handle it any more than you need to. As soon as you add liquid to flour and begin to mix it, you start forming a gluten structure. This is what makes baguettes so delightfully chewy, but it's NOT what you want in a pie crust. After you add water to your dry ingredients, mix just until the flour bits are almost incorporated. Place a piece of plastic wrap on the counter, scrape your pastry onto it, and use the plastic wrap to press those last crumbly bits into the dough. Refrigerate for at least an hour before rolling it out to let that gluten relax.
Avoid soggy bottoms: It's happened to all of us: you cut into a picture-perfect golden-brown pie only to find that the bottom crust is still limp and doughy. Avoid this problem by covering the edges of the pie crust with foil once it begins to brown so the bottom can catch up without burning the top.
Browse our entire collection of pie recipes.
11 Favorite Thanksgiving Pies From Around the World
Normandy, France, is known for its apple orchards. While this French apple tart deviates slightly from the original as it uses a pie crust rather than a shortbread crust, don't skimp on the frangipane (almond) filling. This showstopper of a pie requires a bit of finesse to achieve the beautiful scalloped rose shown below made with ultra-thin apple slices (looking at you, mandoline slicer)—but you can also make life easier on yourself by simply arranging thicker apple slices in overlapping layers.
Allrecipes home cook KRANEY says, "This was a beautiful addition to my Thanksgiving dinner, and was perfect for those who didn't care for pumpkin pie!"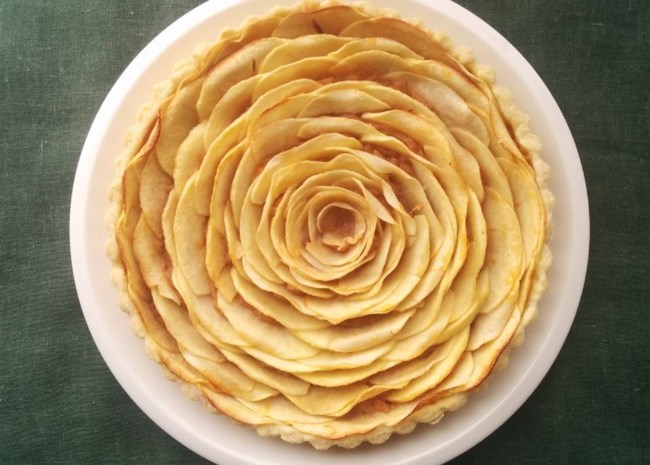 You might also like French Apple Tarte Tatin.
Originally known as tarte au sucre, this pie is venerated by French-Canadians and is thought to have originated in France or Belgium and brought to the New World by settlers from those nations. Though the filling is a very simple mixture of brown sugar, eggs, and milk, this is one serious pie—especially when it's served in a pool of lightly whipped cream.
Allrecipes home cook joanne marie says, "Being from Quebec, I've tried many sugar pie recipes, and this one's definitely a winner! I made the recipe with no changes and my whole family raved about it on New Year's day. My mother, who's French-Canadian and has been making sugar pies all her life, asked for the recipe!"
You might also like Canadian Butter Tarts.
Kick up your fins and dream of tropical vacations while you dish out this beauty. The pie gets its name from the tiny Key limes that grow in the Florida Keys. If you can find fresh Key limes, it's easiest to juice them by cutting each in half and then squeezing them in a (very clean) garlic press. MOONMYST17 says, "I love this recipe. I am from Florida and have had many Key lime pies when visiting Key West. This is the most authentic tasting pie I have ever made at home. What is best is that it is SO SIMPLE! You can literally whip it up in no time."
As American as … Swedish apple pie! This beauty will transport you to idyllic Scandinavian climes and make you dream of the Northern Lights. And it's a breeze to make, as there's no crust to roll out—just mix up the topping and pour it over the apples.
Home cook Mayrose raves, "Wow, one of the easiest and best recipes I have come across. My friends have declared it one of their favourites! For those of you who want an extra crunchy crust, use brown sugar, it's fantastic."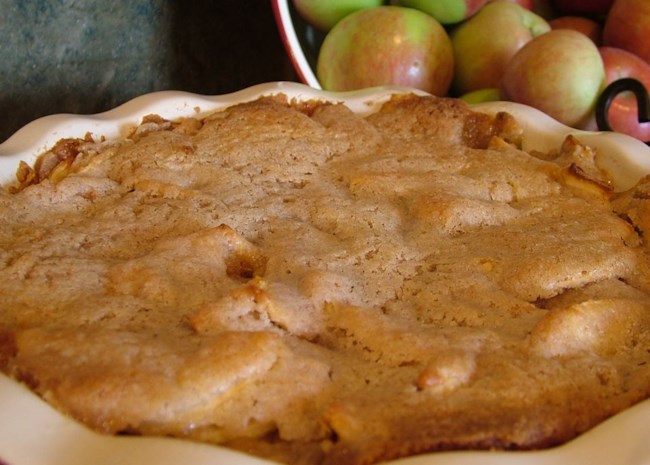 This favorite British holiday pie traces its origins all the way back to the 13th century, when Crusaders returned from the Middle East with spices, dried fruits, and meats never before tasted in England.
Very few mincemeat recipes call for meat these days, but this mini-pie recipe leaves the choice up to you—go savory or sweet! You can choose your favorite store-bought mincemeat recipe, or make your own mincemeat for the filling.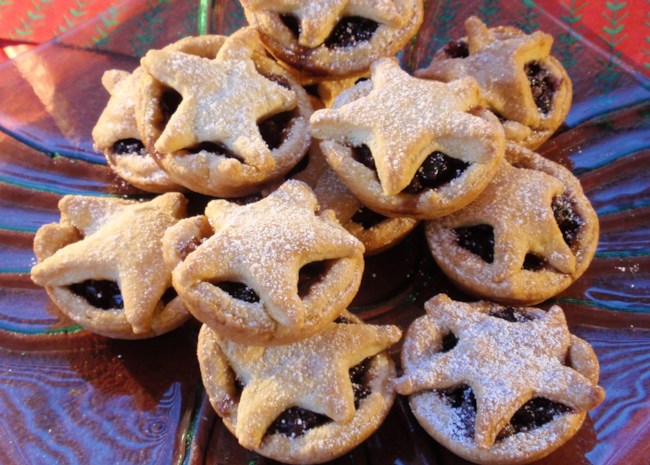 You might also like English Butter Tarts.
Give your pumpkin pie a hand—literally—with these traditional pastry pockets from Mexico. Candied pumpkin, often known as dulce de zapallo, is a popular treat in many Latin American countries, whether wrapped into sweet empanada filling or simply enjoyed on its own. This version of the recipe calls for much-easier-to-find canned pumpkin puree, along with cinnamon, ginger, and cloves. For ease of preparation, you can make the dough and the filling a day ahead and assemble just before you're ready to bake.
Smooth, egg-rich ricotta custard is supported by a sweet, cookie-like crust in this traditional Italian holiday pie. Adapt the recipe to your family's tastes by stirring mini chocolate chips or lemon zest into the filling. User LaurenLynn says, "This was absolutely amazing!! I did a test run this week since I am planning on making it for Thanksgiving. I bought really good ricotta from an Italian specialty store, which makes a big difference … so, so good!! Can't wait for my family to try it!"
Hugely popular throughout Germany, this dessert combines all the best things about a fruit tart and a cake into one delightful dessert topped with sweet-tart Italian plums. If you can't find Italian plums (also known as prune plums) feel free to use another variety, or take the advice of Shanda, who shared the recipe with us, and use any other fruit at all!
Shanda says: "This is the plum cake or tart that my Grossmutter made. It is delicious, and any fruit can be substituted for the plums. Therefore it is a seasonally great! It's a Southern German dessert from the Zweibrucken area.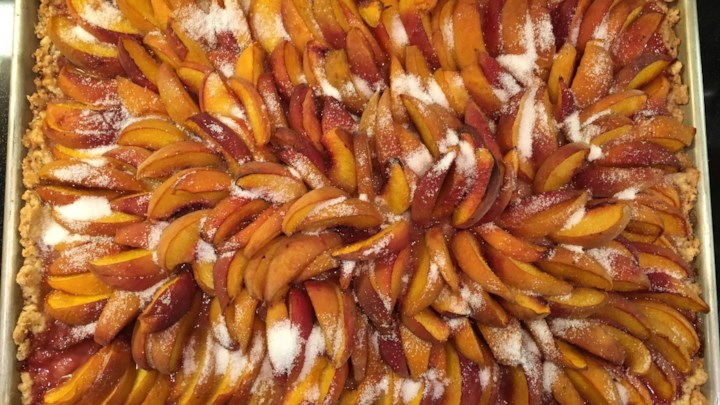 You might also like Plum Clafouti.
A chocolate cream pie with a tropical twist: The silky-smooth chocolate custard filling is made with coconut milk! For best results when melting chocolate in the microwave, stir it every 30 seconds to avoid burning, and stop as soon as the last of the chocolate chips melts. User es gives this pie a local's seal of approval: "This is a classic Hawaiian dessert and a great recipe. I am from Hawaii and have had countless chocolate haupia pies. The most famous are from Ted's Bakery, but thought this tasted even better."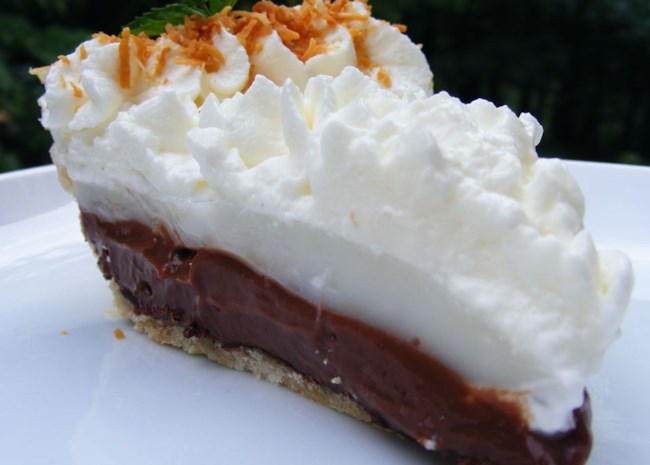 These egg custard tarts became a Hong Kong tradition by way of nearby Macau, which was a Portuguese colony for centuries. This recipe produces two dozen 3-inch tarts, making this the perfect dessert for a buffet or potluck Thanksgiving dinner.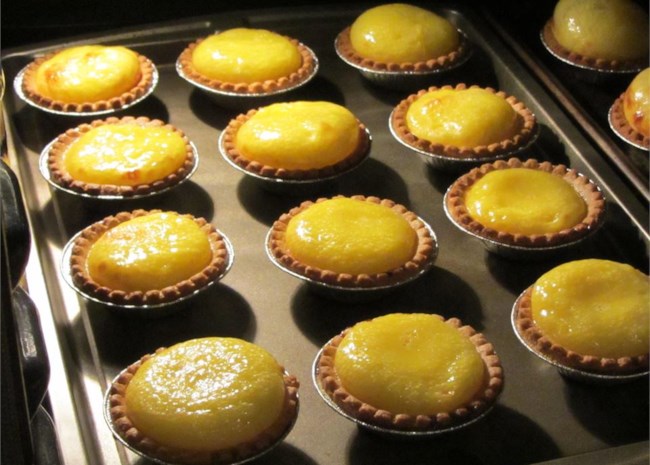 No international pie list would be complete without an all-American favorite: apple pie like dear old mom used to make. This version has a secret ingredient that might surprise you (okay, it's a touch of whisky in the filling) and it's earned rave reviews like this one from Allrecipes home cook SportyRider: "The pie was absolutely wonderful. That's saying a lot since I grew up on an orchard in a town known for its fantastic apple pies."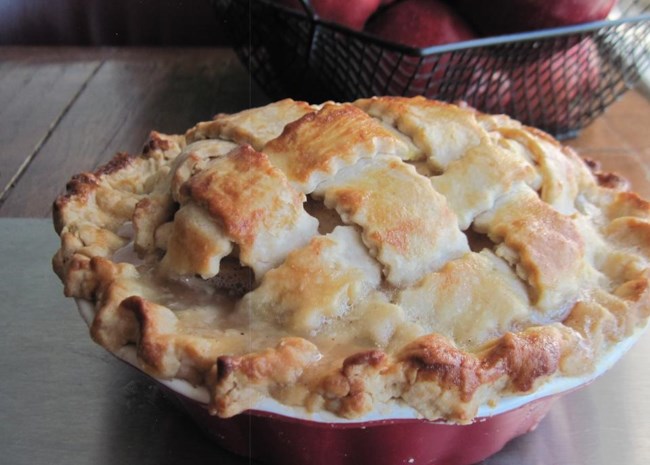 More Pie Inspiration
Create An Adorable Mini-Dessert Buffet for Thanksgiving
How to Host a Festive Holiday Pie Party
10 Easy Tips to Make the Best Pies