The health benefits of fermented foods like kimchi and sauerkraut aren't much of a secret anymore. The short story is, fermented veggies contain loads of good stuff, including probiotics, which play a part in maintaining gut health. And gut health has positive health implications beyond the gut. If you're looking to slip fermented foods into meals, here are a few ways to get the job done.
9 Ways To Add Fermented Foods into Your Diet
Pro Tip: Because fermented foods contain living organisms, when you can, add them to recipes after cooking, like a garnish.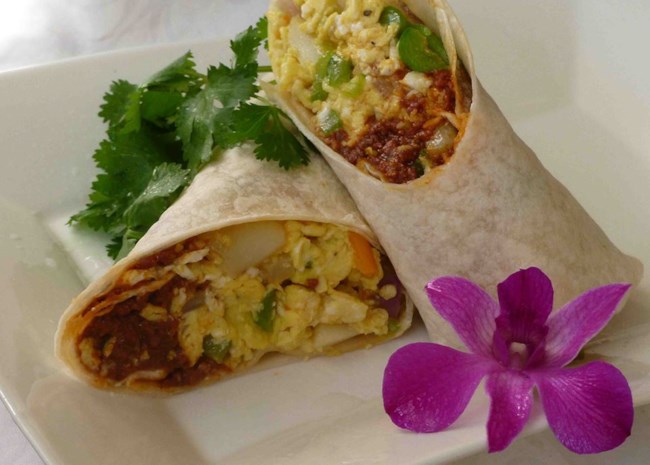 Chorizo Breakfast Burritos | Photo by Okinawan Princess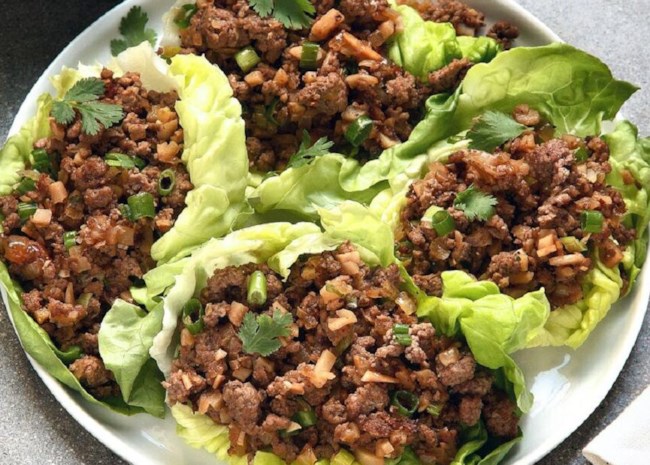 Asian Lettuce Wraps | Photo by Chefd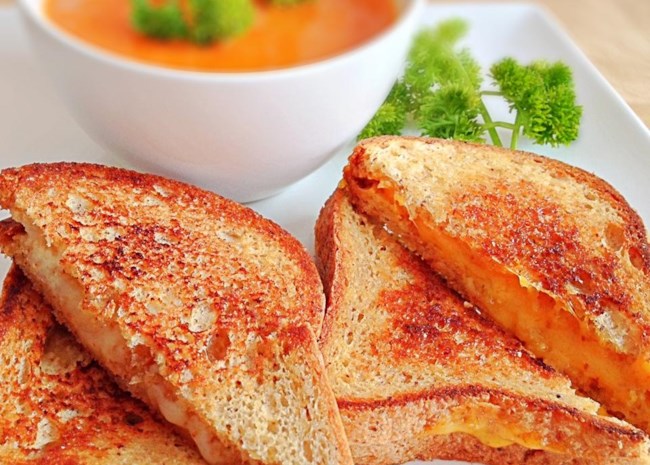 Grilled Cheese Sandwich | Photo by Buckwheat Queen
4. Make this tofu soup with fermented miso paste.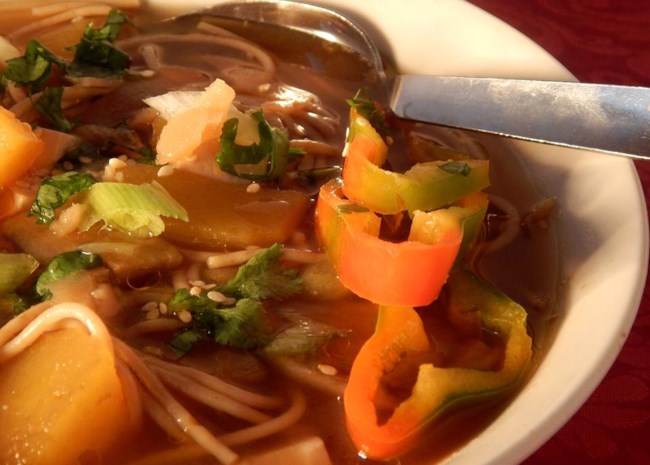 Photo by Linda T.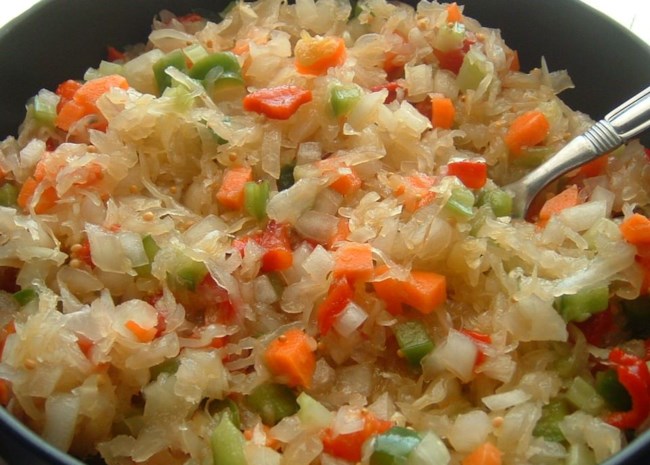 Photo by Caroline C
6. Stir a forkful of fermented veggies into sauces for salmon, tuna, or crab fish cakes. Easy and delicious.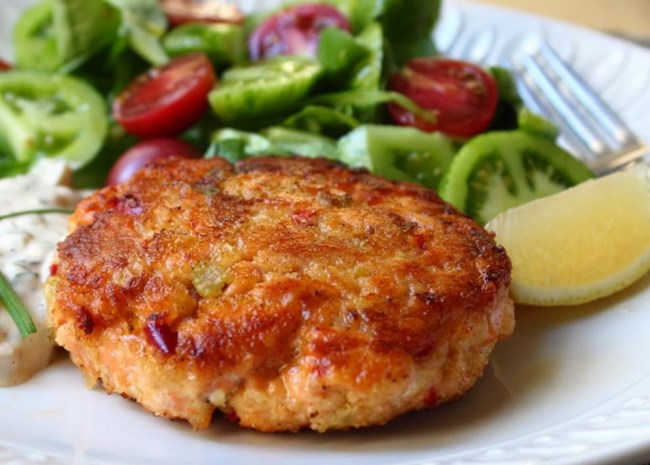 Chef John's Fresh Salmon Cakes | Photo by Chef John
7. Add a few forkfuls of kimchi to stir-fries and rice bowls.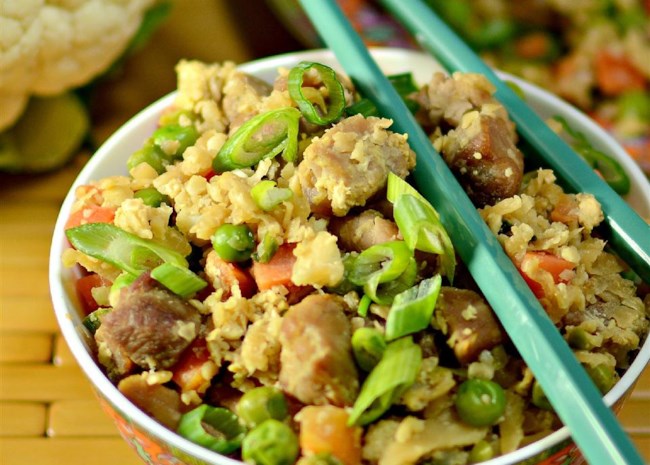 Cauliflower Fried Rice |Photo by bd.weld
8. Top off green salads with fermented veggies.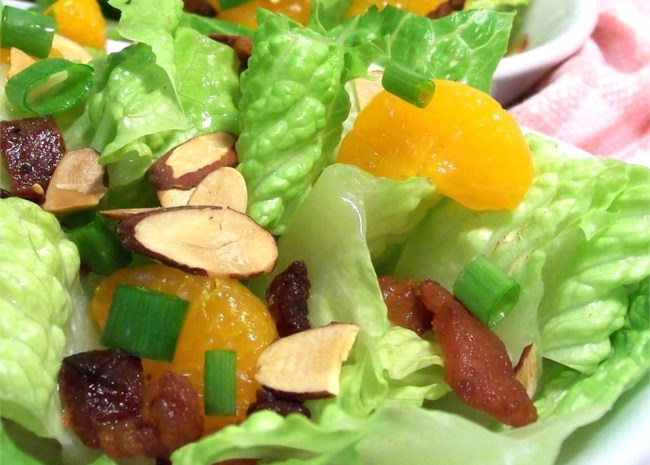 Almond Mandarin Salad | Photo by SunnyByrd
9. We didn't forget the dogs! Add kimchi or kraut to hot dogs and burgers.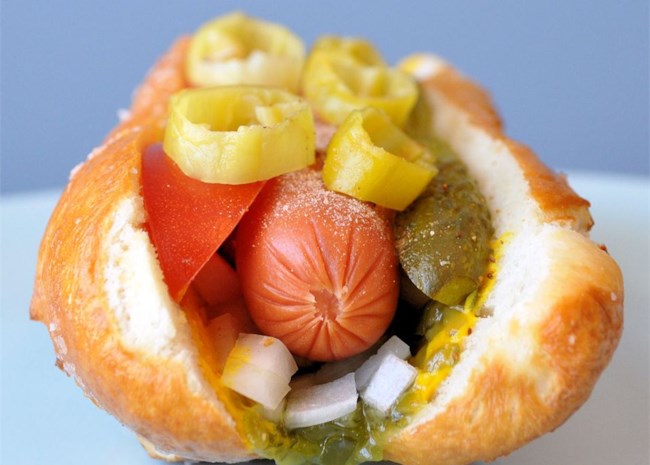 Chicago-Style Hot Dog | Photo by NobodysGirl
Once you start adding fermented foods to recipes, you realize there's kind of no limit.
More Kimchi Favorites
---
---
Related: