Halloumi takes the concept of "grilled cheese" literally. This cheese won't be constrained between two pieces of bread. It dives directly onto the grill.
And because halloumi cheese is firm and has a high melting point, it won't turn into messy, melt-through-the-grill-grates goo. Instead, the surface of the cheese firms up, develops gorgeous grill marks, a savory, slightly salty flavor, and a wonderful texture that's unlike anything else. But if you were pressed to compare it to something familiar, you might say it almost has the texture and squeak of cheese curds.
How to Grill Halloumi: Pre-heat the grill to get the grates hot. Give the cheese just enough time to develop dark beauty marks -- 1-or-2 minutes per side. To flip, slide a thin metal spatula under the cheese to loosen the grill's grip.
Too chill to grill? That's okay, halloumi is also amazing popped under the broiler or fried over high heat in a skillet.
Halloumi is typically made with sheep and goat's milk. It's popular in Cyprus and the Middle East. In Cyprus, they eat it with watermelon. It's also delicious with grapefruit. Add halloumi to salads. Enjoy it with kabobs. Grill up some veggies and add everything to grilled pita bread with tzatziki sauce. Try Halloumi in place of feta in Greek Saganaki. Or try these recipes:
"Breaded and fried, halloumi adds a new dimension to an Italian favorite," says Buckwheat Queen. "It's definitely worth the effort."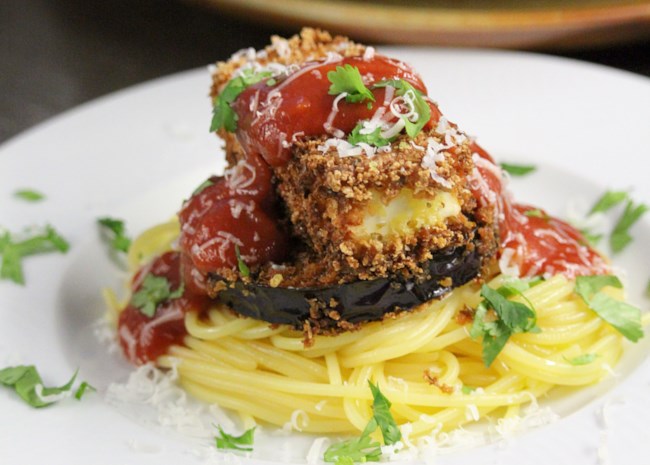 Photo by Buckwheat Queen
A tasty arugula and tomato salad with broiled or grilled halloumi and a simple dressing of balsamic vinegar, honey, and olive oil. Turn it into a tasty Mediterranean pasta dish by subbing in your favorite pasta for the pita bread.
Add grilled halloumi to this refreshing summer salad, and you have a serious Cyprus-inspired treat.
Hit your halloumi with the heat of harissa, the North African sauce, then press it, panini-style.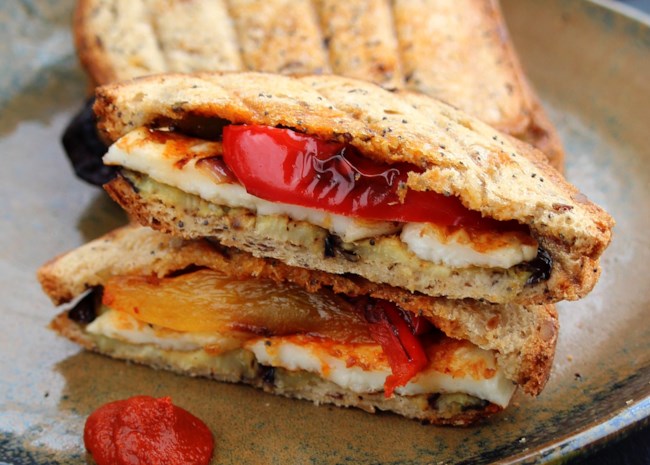 Photo by Buckwheat Queen
Grilled halloumi would be a delicious addition to a classic Greek salad.
Add slices of halloumi to the grill at the very end. It's always a delicious addition to kebabs.
"Fry or grill this Cypriot-style cheese and serve with a Greek salad and crusty bread for a complete meal," says Linda.
"If you can keep from eating the halloumi straight out of the pan or off the BBQ, then chop it up and throw it in this delicious fresh avocado and tomato salad," says geneviever. "Enjoy with a chilled glass of white wine."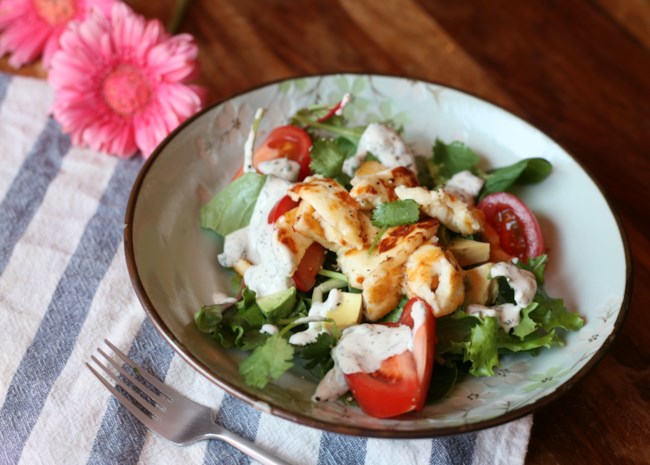 Photo by Allrecipes
"Baked slices of eggplant filled with a tangy halloumi cheese mixture are a great appetizer or side dish, even for people who normally don't enjoy eggplant," says Kristin.
---
---
---
Related: