It's true, a healthy breakfast is the smartest way to start the day. We've picked a dozen healthy breakfast ideas that are quick and healthy. These breakfast recipes kick the day off right!
12 healthy breakfast ideas
Here's one of our favorite breakfast ideas with eggs! It's a quick, healthy breakfast bowl that combines healthy foods like black beans, scrambled eggs, fresh avocado, and salsa.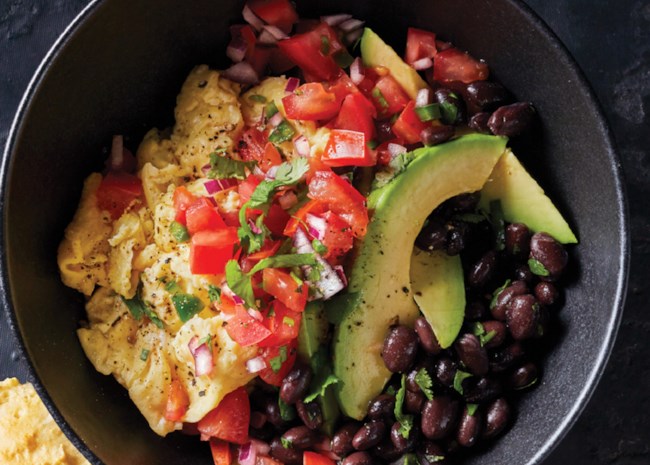 Photo by Allrecipes Magazine
This super-healthy granola mix lets you manage how much sugar you add. If features rolled oats, wheat germ, wheat bran, oat bran, dried fruit, walnuts, and sunflower seeds. Mix it up in advance, and you have an easy healthy breakfast for the week. "This is a nutritious and delicious breakfast cereal," says jen. "Use any type of dried fruit you desire! You can also use almonds in place of walnuts if you like. Wonderful when served in bowls with milk and fresh berries or sliced fresh fruit."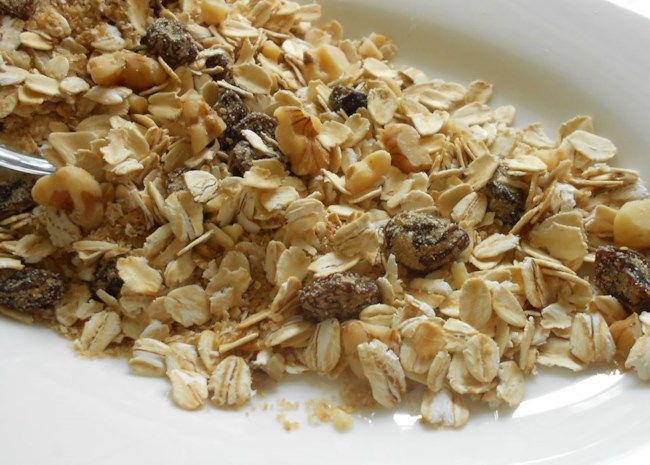 Photo by Holiday Baker
Here's an eggless breakfast bowl that uses scrambled tofu instead of eggs. "Tofu scrambles up just like eggs," says isachandra, "and with some clever spices, even non-vegans will barely notice the difference. Try setting out toppings to let family or guests assemble their own burrito bowls."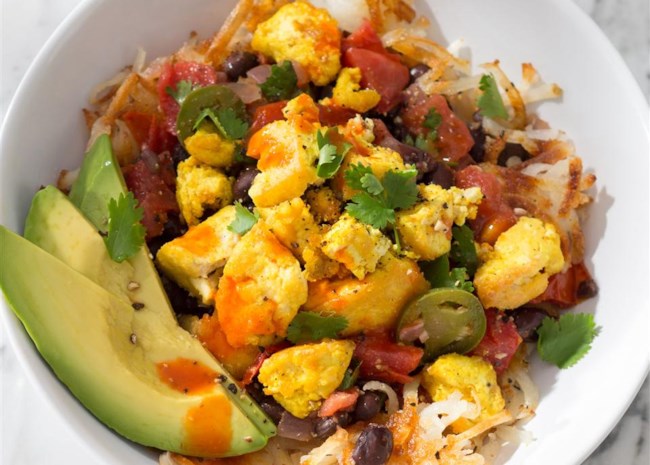 Photo by Allrecipes Magazine
"This is a whole grain blend of 8 gluten free grains and seeds which are ground in a coffee grinder and cooked," says Kim. "Since going gluten- and casein-free I have been unable to find any hot breakfast cereals that we enjoy. So I created this one and the whole family loves it. Serve with brown sugar, agave nectar, honey or fruit."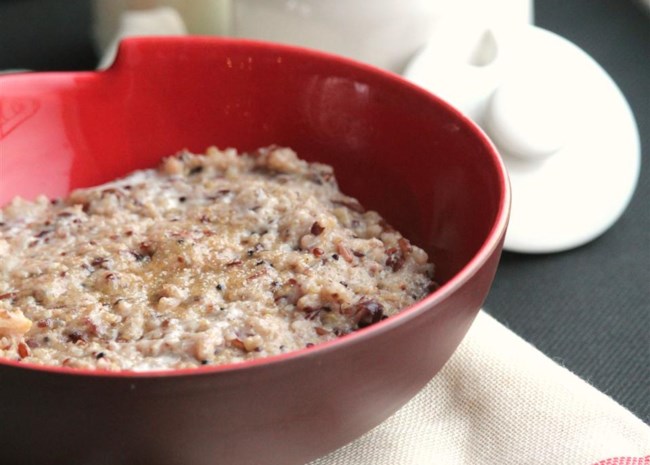 Photo by Buckwheat Queen
---
---
Loads of healthy foods turn up in this traditional North African dish: bell and jalapeno peppers, onions and mushrooms, crushed tomatoes, and eggs are topped with a little feta and chopped parsley. "This North African one-dish-meal is so fast, easy, and delicious," says Chef John. "Be sure to cook your sauce until the veggies are nice and soft and sweet. Once the eggs go in, you can finish covered on the stove, or just pop the pan into a hot oven until they cook to your liking."
"Pairs wheat germ and whole-wheat pastry flour for a healthy, wholesome breakfast treat," says KAYKWILTS.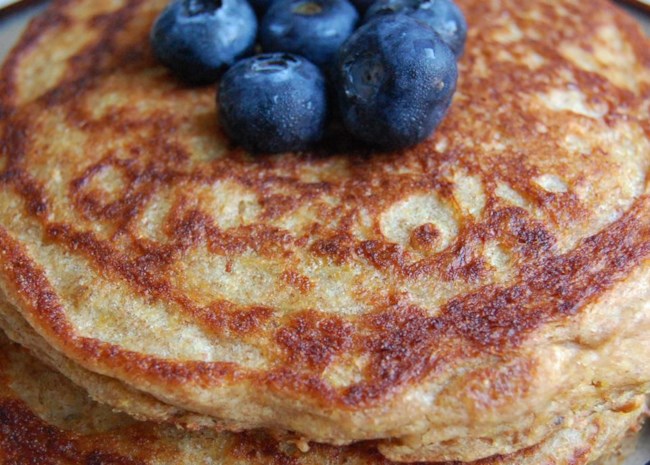 Photo by chibi chef
Here's an egg-white casserole featuring grated sweet potatoes, fresh spinach, and lean turkey sausage. "A hearty and healthy breakfast casserole you can make on the weekend and take to work with you through the week!" says Megan Olson.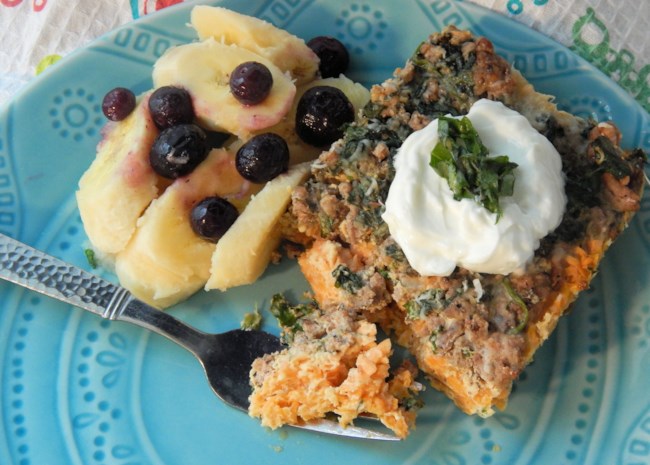 Photo by Linda T
Blend together strawberries, pineapple, yogurt, coconut water, and acai pulp and top with slices of kiwi and banana, blueberries, raspberries, almonds, granola, and chia seeds. "Super simple, yummy, and healthy smoothie bowl with customization toppings!" says Lindsey.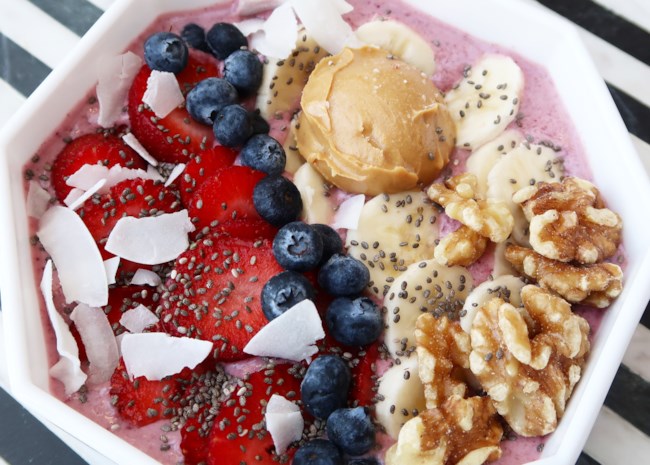 Photo by House of Aqua
---
---
"Ada is a type of dosa (crepe) usually served at breakfast," says SUSMITA. It is made with a mixture of lentils and rice, and is quite filling. It is typically eaten with podi (south Indian spicy chutney powder) and mango pickle (avakkai). Since the batter is made with raw lentils, it gets fermented easily. It will keep in the refrigerator for 1 or 2 days maximum."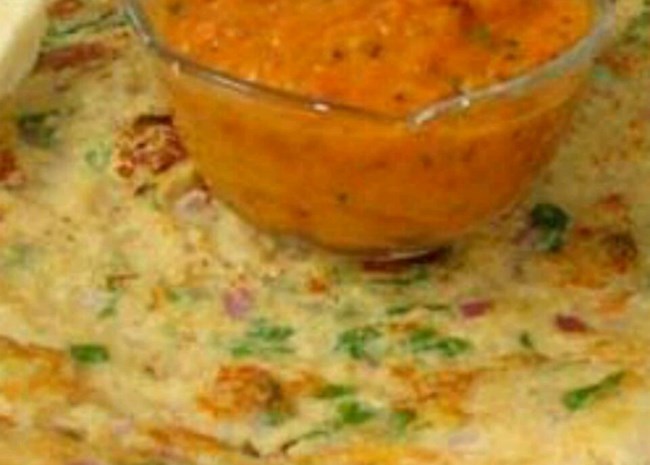 Photo by SARAN
"Heart health and protein in a bowl!" says Alisha. "This recipe is an unexpected kick of flavor with egg, red quinoa, avocado, and feta cheese! Very easy to make and a delicious start to the day."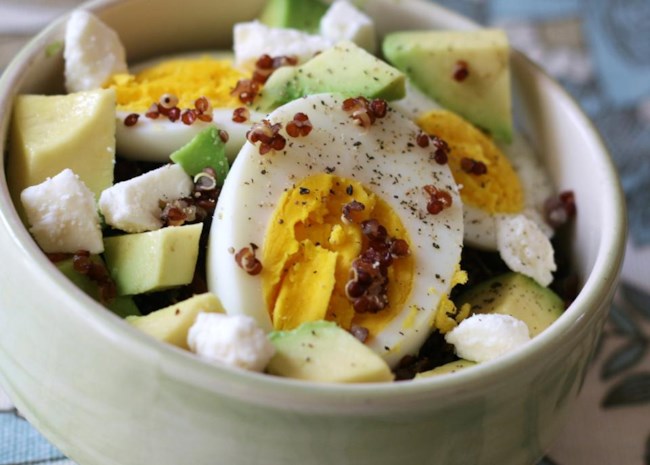 Photo by France C
---
---
Crumbled cauliflower combines with shredded kale and seasonings in this eggy frittata. "A satisfying cauliflower kale frittata with few ingredients that takes little time to make!" says Megan Olson. "A savory breakfast that's gluten-free and low calorie."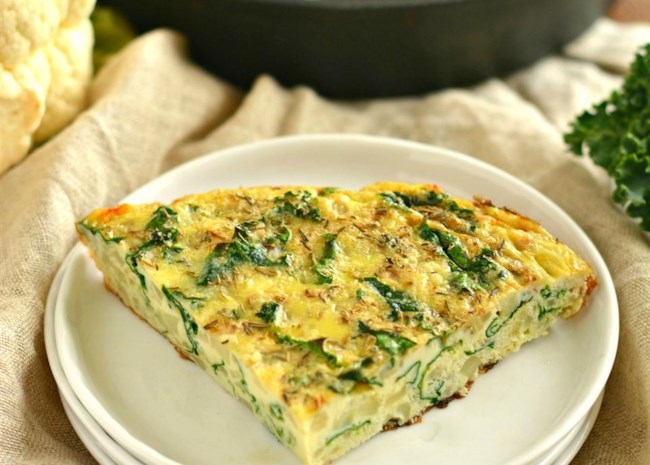 Photo by Megan Olson
So much healthy stuff in here! You'll add steel-cut oats to the slow cooker, along with blueberries, mashed bananas, almond milk, vanilla extract, cinnamon, and a little honey. "Very good!" says lynnhardman. "Perfectly sweetened by the bananas, blueberries and a little honey! Will be making this again and often!! Apples and dates maybe next time."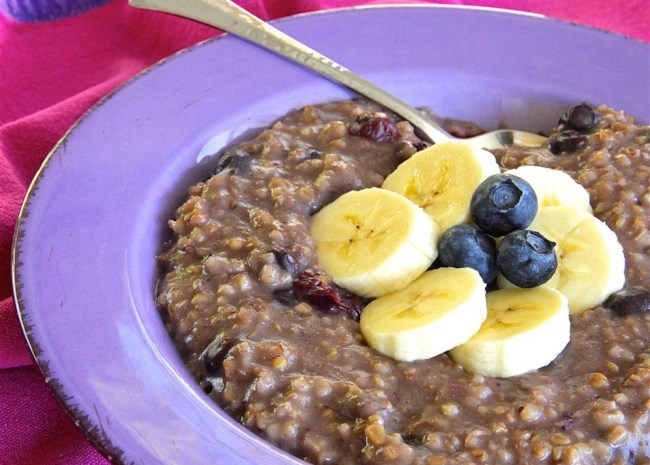 Photo by lutzflcat
---
---
---