Brown rice is the wholesome, whole-grain way to enjoy healthy rice-based meals. Unlike white rice, brown rice retains all the good stuff -- the healthy bran and germ, which are removed from white rice. These top-rated brown rice recipes will make delicious additions to your healthy dinner collection. 
A healthy, easy-to-make version of traditional kung pao chicken with skinless chicken, brown rice, bok choy, and fresh ginger. "Knocked it outta the park with this one," raves Ed L. "Super easy & delicious!"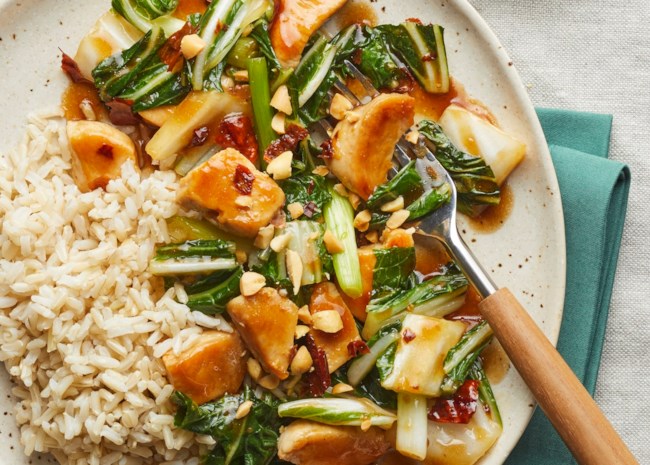 Photo by Allrecipes Magazine
"This vegetarian bowl version of the beloved Vietnamese banh mi sandwich gets its protein from quinoa and has a kick from a spicy vegetarian mayo sauce," says fabeverydayblog.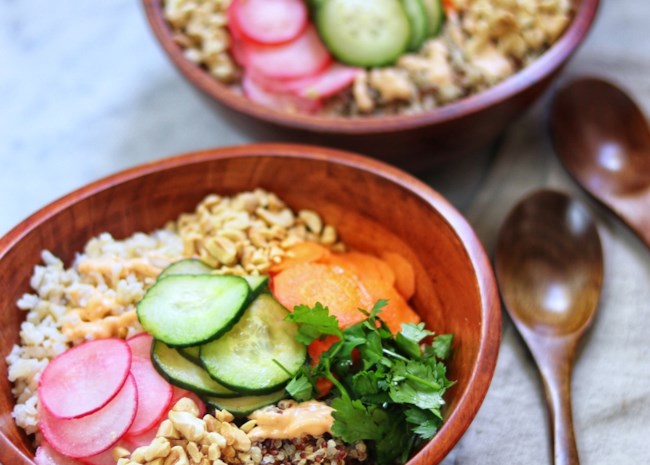 Photo by fabeverydayblog
"This blackened shrimp salad bowl is big and bold in flavor and makes for a low-calorie meal packed with shrimp, brown rice, corn, crisp bell pepper, black beans, and avocado," says Sahara B. "Easy to create with ingredients you probably already have in your kitchen/pantry. If you prefer to serve burrito-style, just heat up some flour tortillas and wrap it all up. Either way, it's delish!"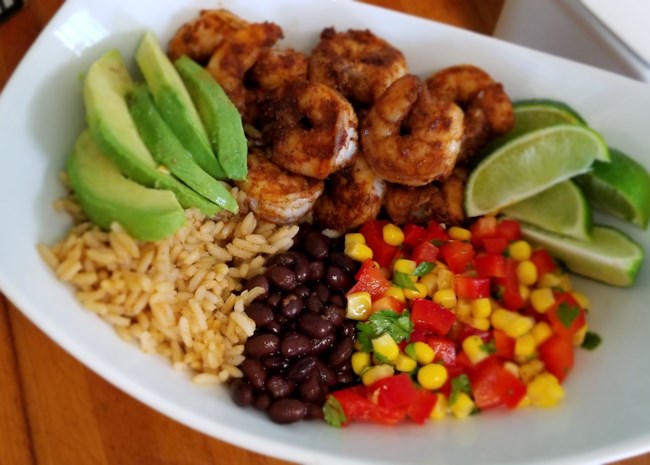 Photo by Sahara B.
"A quick and easy weeknight meal that's so much cheaper, tastier, and healthier than take-out," says Misty Noelle. "It is made with brown rice and lots of vegetables."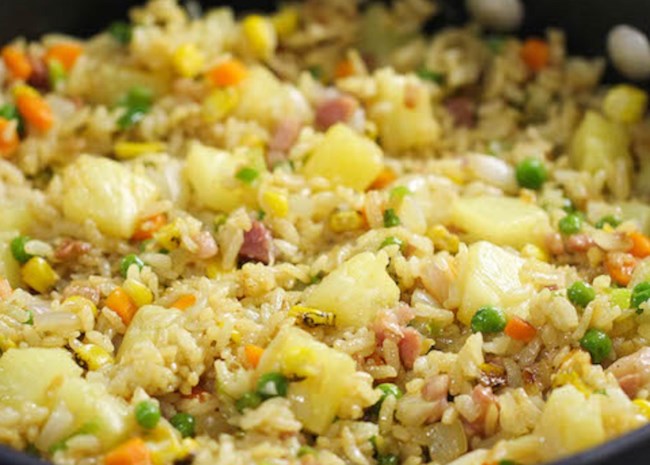 Photo by Misty Noelle
This quick-and-easy recipe calls for lean ground beef seasoned with green onions, ginger, soy sauce, and sesame served over brown rice. "Korean beef bowls are quick and easy to make," says bd.weld. "The ingredients can easily be adjusted to suit your taste. Serve over warm rice or spiralized vegetables."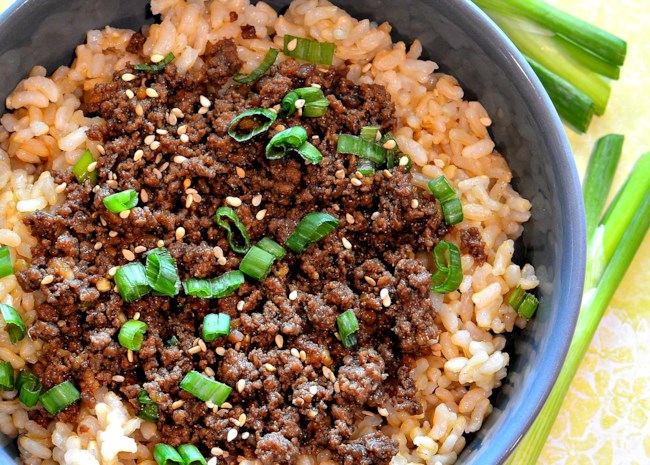 Photo by bd.weld
"Leftover brown rice is reborn in this chicken fried rice with peppers and onions," says JOYCE. "Season with black pepper, paprika, or dried parsley after it's cooked."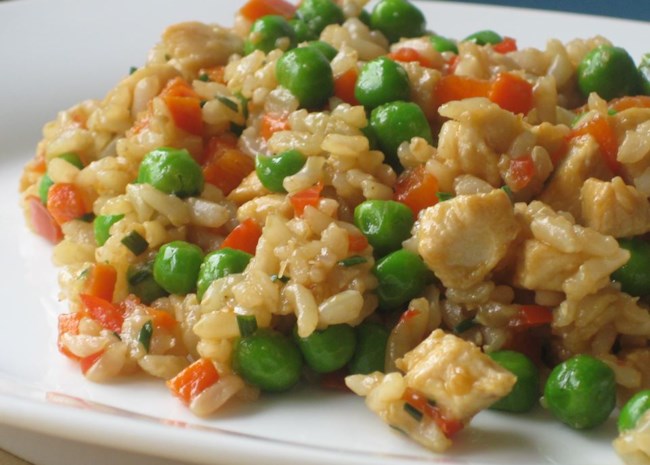 Photo by Fit&Healthy Mom
Here's a simple, 5-ingredient brown rice pilaf with sauteed fresh corn and onions simmered in chicken broth. "Quick, easy, and tasty," says JBLEVY.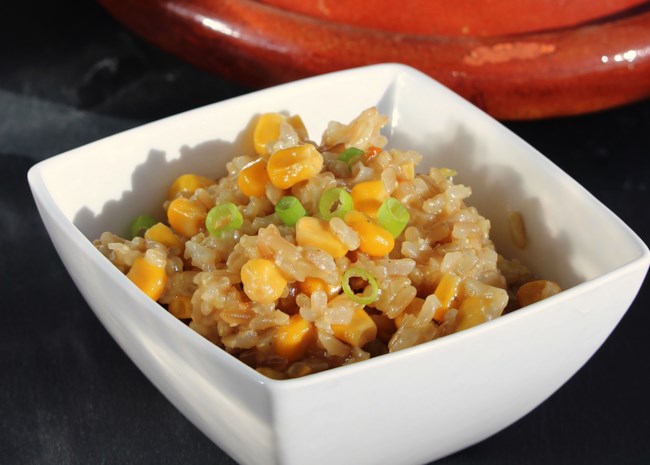 Photo by Buckwheat Queen
"A very tasty copycat bowl from a popular Caribbean chain restaurant that includes shrimp, rice, snow peas, and edamame, flavored with lemongrass, lime, and coconut milk," says CRNAsarah.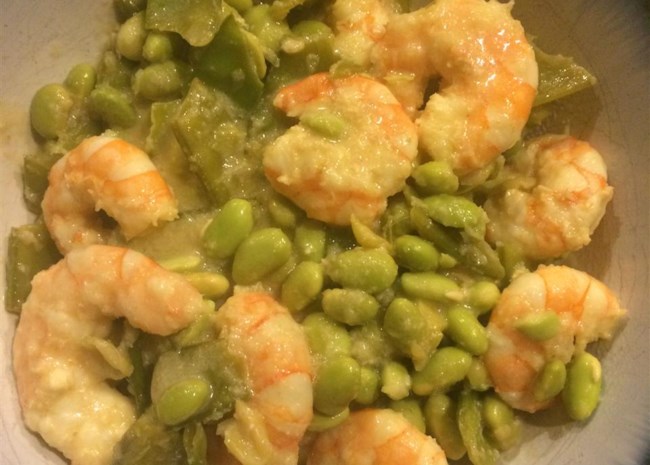 Photo by CRNAsarah
Enjoy vegetarian black bean enchiladas, featuring picante sauce, brown rice, diced tomatoes and green chiles, and seasonings. "These vegetarian enchiladas are just as satisfying as those served in restaurants," says Diane Manzella.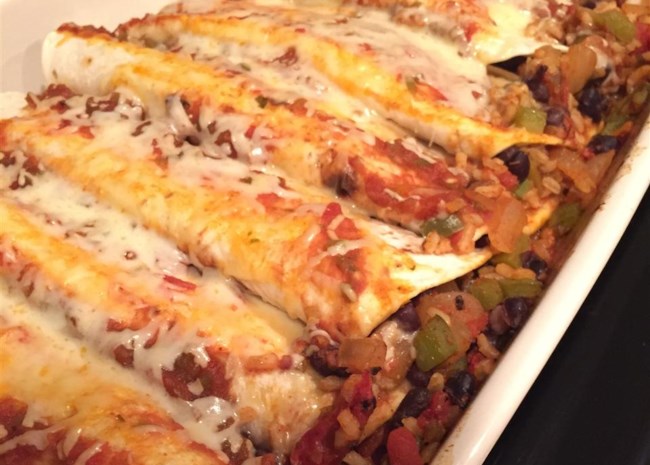 Photo by Maria Steinmetz Raddatz
Green bell peppers are stuffed with brown rice and simmered in a veggie tomato sauce.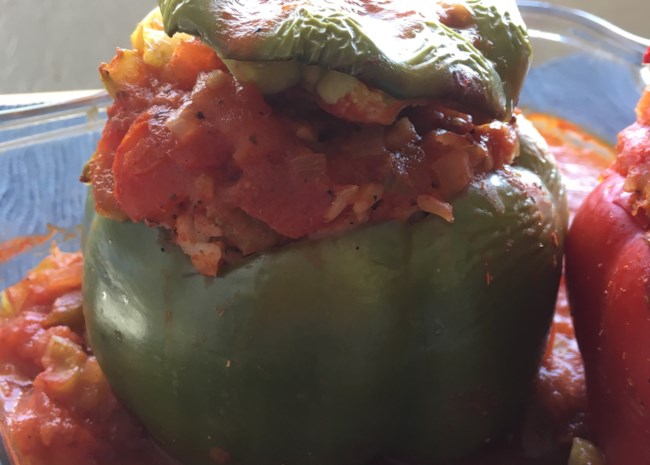 Photo by virgi
"This better-than-takeout main dish cuts the grease and loads up on fresh vegetables," says ChefBillT. "Get your kids involved by letting them choose which vegetables they want to include."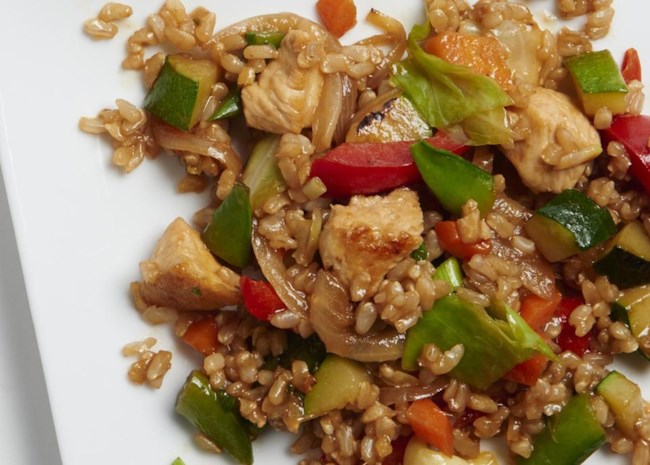 Photo by Allrecipes Magazine
A healthy chicken soup with cabbage, snow peas, bean sprouts, scallions, ginger, garlic, and jalapeno pepper. "This is a creamy Chinese rice porridge also known as congee," says MTCHYG. "It cooks perfectly in a slow cooker too. Serve garnished with additional scallions and soy sauce."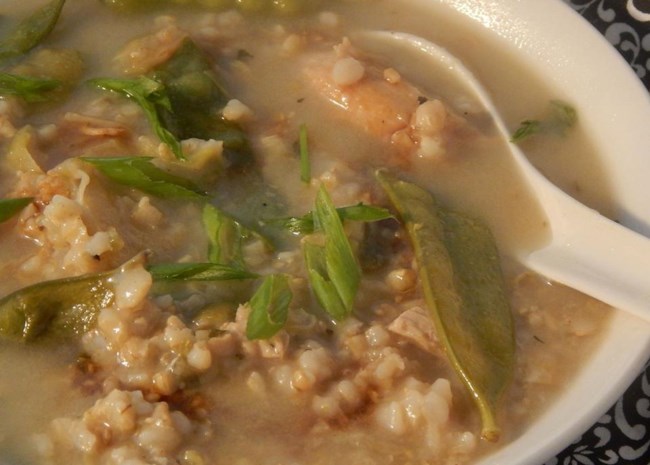 Photo by Linda T
Black beans and brown rice with bell peppers, chili powder, and other seasonings put a Tex-Mex spin on black beans and rice. "We loved the flavor," says grandma french, "and I served it with some diced avocado on top. I love that this is completely vegan and tastes amazing. You don't miss the meat or cheese. Quick, easy, and thrifty.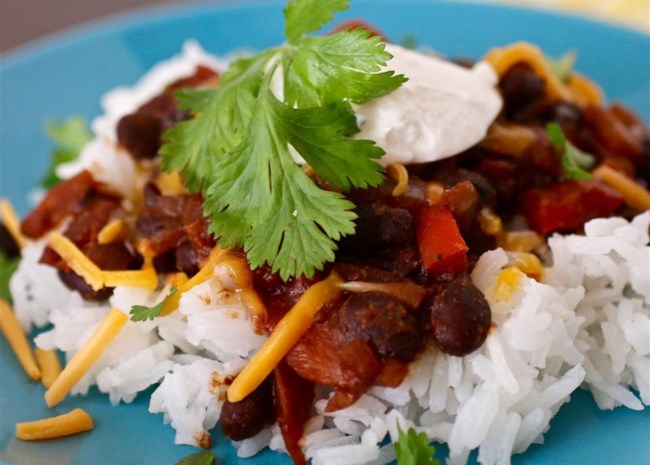 Photo by MyHotSouthernMess
"This was absolutely scrumptious! And quick!" raves Vivian M.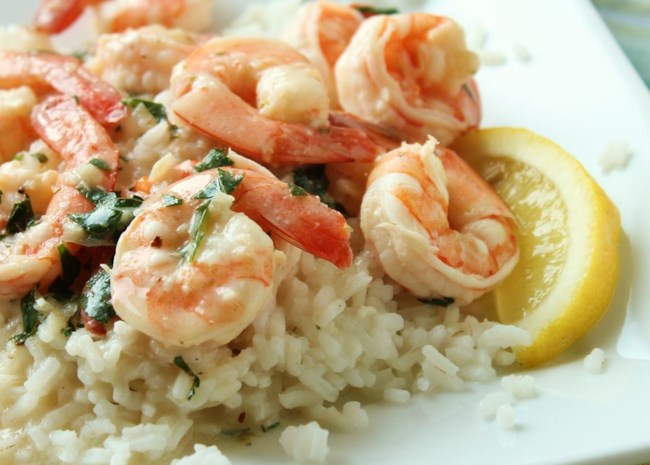 Photo by Dianne
---
---
Related: