You may think of cabbage as a humble, ho-hum winter veggie. But creative cooks around the world know how to turn this pauper into a prince. And isn't that so often how it goes? The humble foods, the budget dishes, end up getting the tastiest preparations.
Here's just a small sampling of the world's most delectable cabbage recipes. Many of these recipes have evolved over centuries.
"I made these for my Polish mother-in-law and my husband (who has eaten her family's recipe his whole life) and I got 2 thumbs up. I do double the sauce recipe," says Lbwall. "Sometimes I sneak in brown rice instead of white and my husband never notices."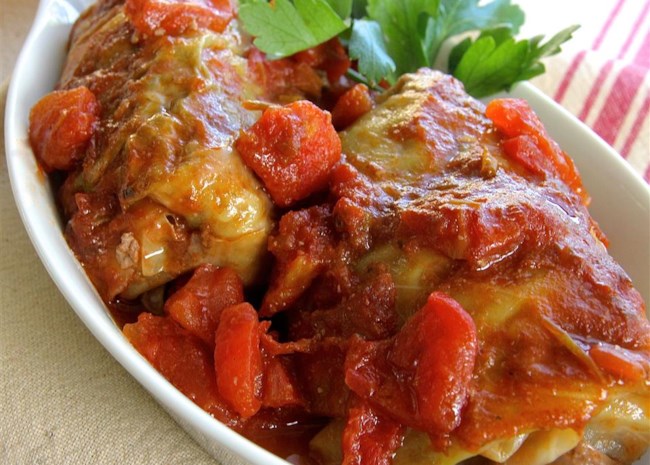 Photo by lutzflcat
Small pockets of dough, filled with cabbage and hard-cooked eggs, and then baked. "I'm Russian, and this recipe has been handed down from my grandma," says Rex. "They taste delicious, and are a great comfort food."
"Cabbage, bacon, ham, onion and leftover potatoes make up this tasty, easy dish," says DOREENF. "This is a great way to get the kids to eat cabbage. Using leftovers makes this main dish especially quick to make."
"This is my family's version of lion's head soup and for me it is the best type of comfort food!" says Lei Lei. "It is best served with white sticky rice, and wonderful enjoyed on a cold winter day."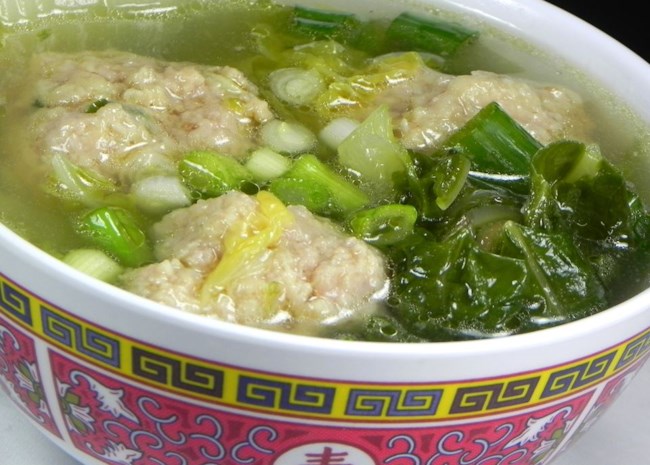 Photo by Soup Loving Nicole
"Kimchi is a spicy, slightly sweet, pickled or fermented cabbage," says GochisosamaDeshita. "Use kimchi in stir fries or your favorite Korean dishes. Look for Kimchi (Fish) Sauce and Korean chili powder in Asian markets or online."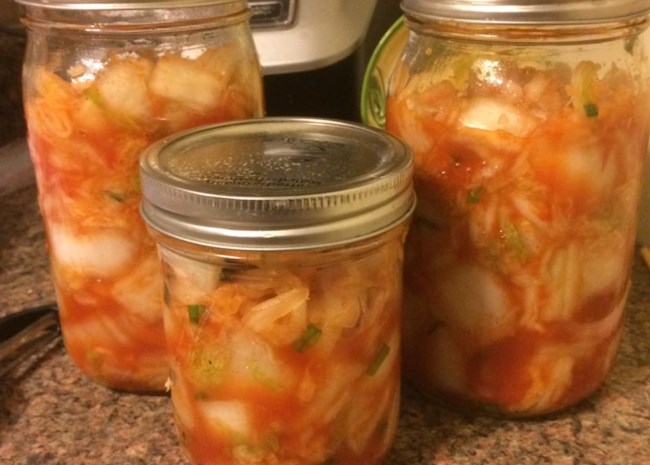 Photo by Luke Hubbard
"This a very simple yet delicious Andhra recipe for cabbage koora (sabji)," says SUSMITA. "I like it so much that sometimes I eat it all by itself, like a salad with some yoghurt on the side. The spice here comes from the green chilis."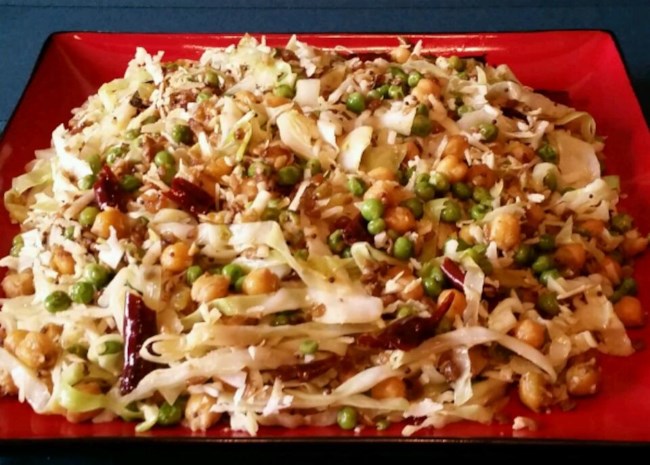 Photo by LaKecia Smith
"I love the combination of potatoes, cabbage, onion, and bacon all through the cooler months of fall and winter," says DianeF. "I attend an annual St. Paddy's Day party and this is the dish I'm always asked to bring."
Photo by CookinBug
8. Coleslaw (United States)
"This tastes just like the cole slaw served at popular fried chicken or fish restaurants," says Sandi Gregory Johnson. "It's excellent with burgers or on top of BBQ'd pork sandwiches, too!"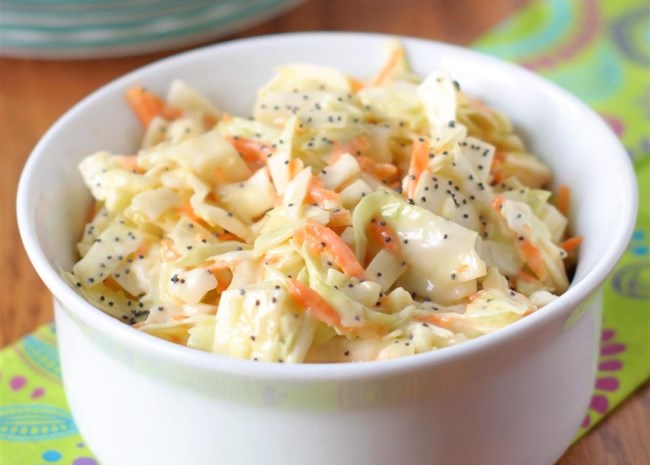 Photo by KGora
Try this Ethiopian side dish with Doro Wat, a traditional chicken stew.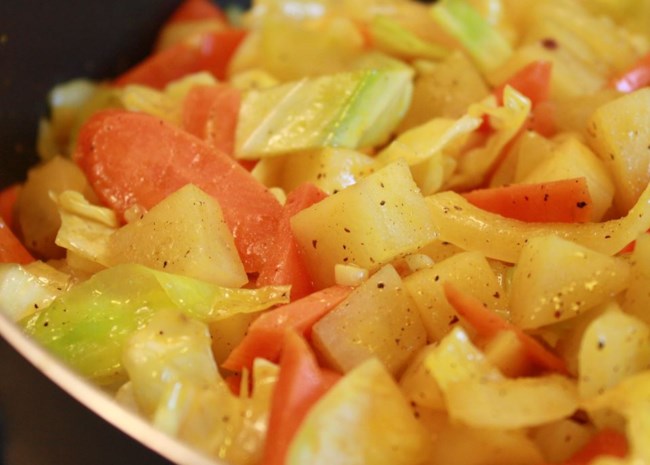 Photo by TTV78
---
---
Who eats the most cabbage? Russians, by a lot. Per capita, they put away 44 pounds per year. By comparison, Americans eat 8.6 pounds per capita every year. Fair enough, though, because cabbage is the national food of Russia.
---
Related: