Beans and rice do the impossible. Together, they make a complete protein, meaning that combined, beans and rice offer sufficient amounts of all nine essential amino acids necessary for human health. Better together, beans and rice also do it super cheap. Beans, in fact, are the least expensive protein source around. Plus, they're high in fiber, low in fat, but still wonderfully filling.
Yes, the perfect meal. No wonder so many cultures get into the act. Here are some of our favorite interpretations of rice-and-beans recipes from around the world.
Caribbean-Inspired Beans and Rice
"Peas and rice, often served under a tropical sun," says DANIELLE2877. "You may have had it last while sitting on soft white sand, and looking at a clear blue sea. Goes excellently with other traditional Caribbean fare, such as chicken curry or souse."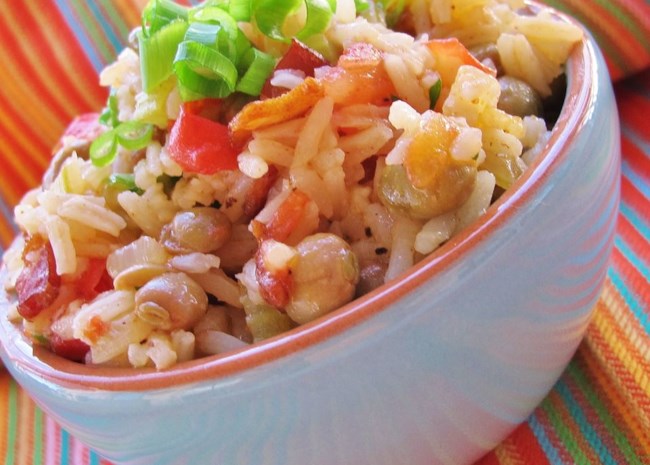 Photo by naples34102
"Some say beans and rice is the most nutritious and well balanced meal in the world," says Kathy Miller. "Try adding your favorite chutney or salsa to this dish when you serve it!"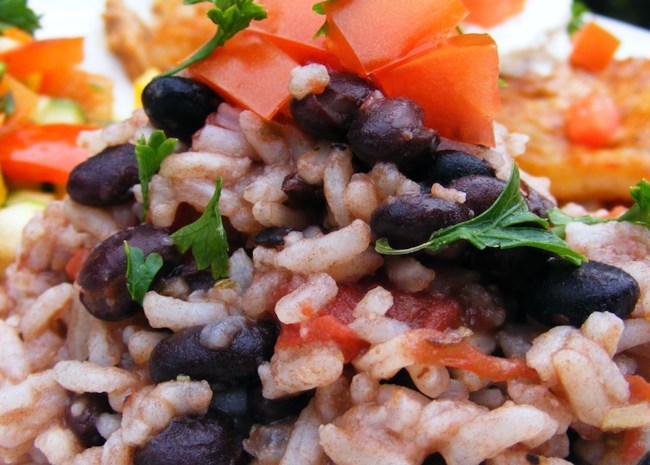 Photo by abapplez
"I am not claiming this to be an authentic Cuban dish, rather my version of it," says Fancy Nancy. "Garnish with chopped green onions, chopped cilantro, lime wedges, and sour cream."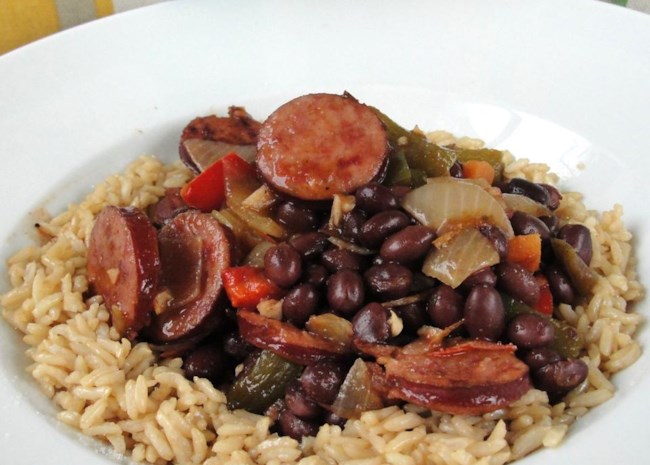 Photo by Rock_lobster
Louisiana-Inspired Beans and Rice
"Authentic Cajun flavor," says MIAMI BEACH. "I grew up in Louisiana and love red beans and rice; these are just like I remember. Serve with Tabasco sauce for a little kick. My family loved to splash a little cider vinegar in each bowl."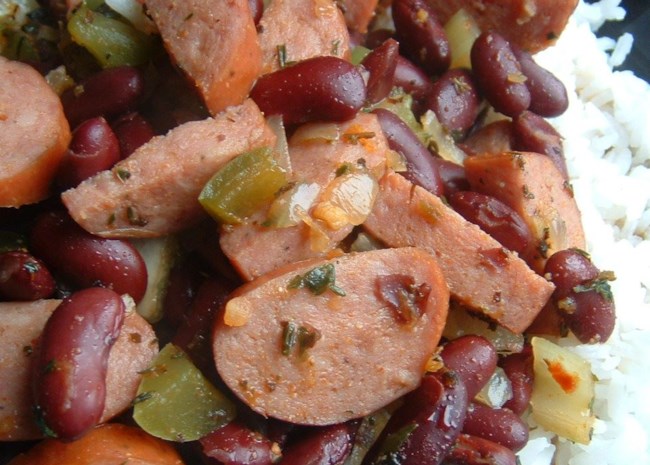 Photo by Caroline C
Portugal and Brazil-Inspired Beans and Rice
"This is my version of a traditional Brazilian black bean stew that maintains the rich smoky, flavors famous in Brazil," says L Ireland. "Additional meats, including sausage, may be added if desired. This is excellent served over brown rice."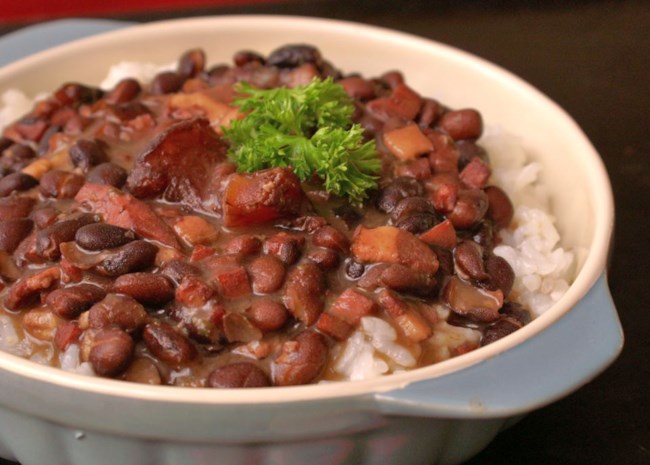 Photo by Melissa Goff
Middle East and Persia-Inspired Beans and Rice
"I got this recipe from a friend who is from Bethlehem," says JULIEP. "The flavors are just delicious. The possibilities of add-ins are endless. Ground beef, lamb, or pork may be used instead of turkey."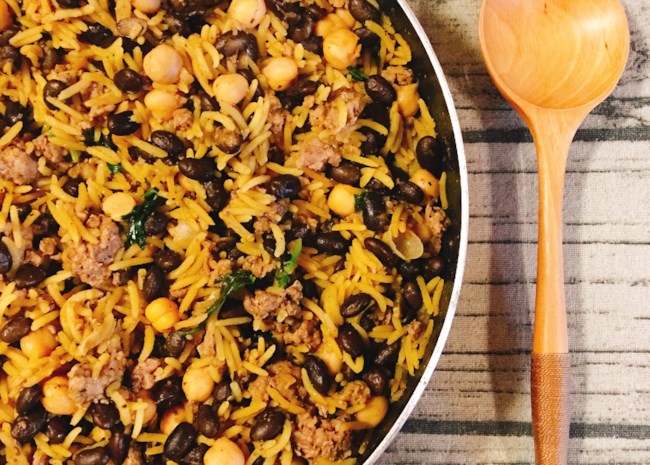 Photo by Vanessa Martens
"This is a Persian dish which I often make for my husband," says GONDWANA. "It will taste much better if you use fresh herbs. It also goes very well with either fish or chicken. Hope you like it."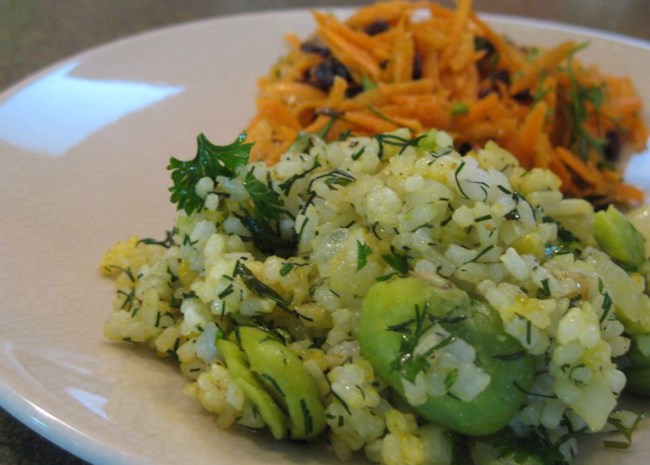 Photo by cheesemite
Africa-Inspired Beans and Rice
"An unusual combination of simple ingredients that render a spicy, tasty soup that's ready in less than 45 minutes," says Colleen Campo.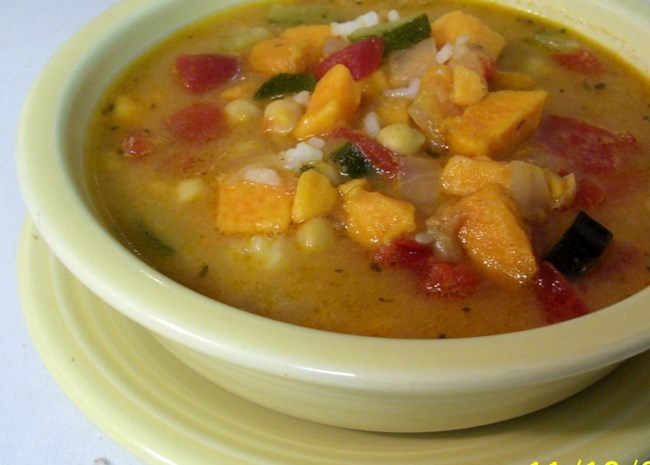 Photo by mommymeggy
India-Inspired Beans and Rice
"I hated lentils before I discovered Indian food," says SOGOLONDJATA. "Then I scoured the internet to figure out how they made them, and through mixing and matching recipes and methods on videos, I've arrived at this recipe, which I think is pretty close. This version is very rich, but you can leave out the cream to make it lighter."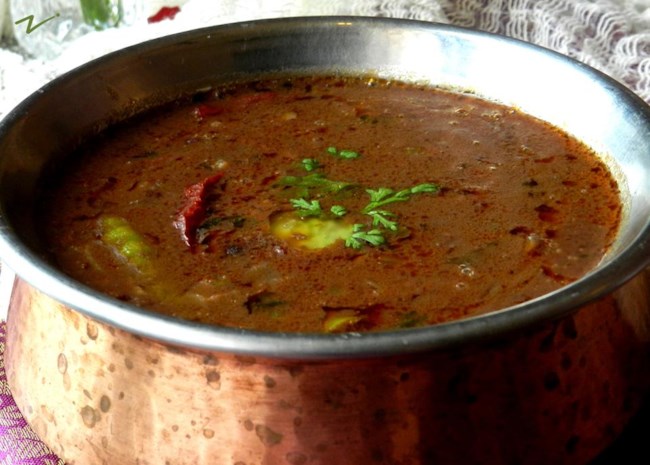 Photo by tox
"Rajma is comfort food at its best," says SUSMITA. "I like rajma best with simple jeera (cumin) rice. Of course, some roti would be great too. When I was in college, I ate rajma at least once a week. Cheap, nutritious, and comforting. What is not to like?"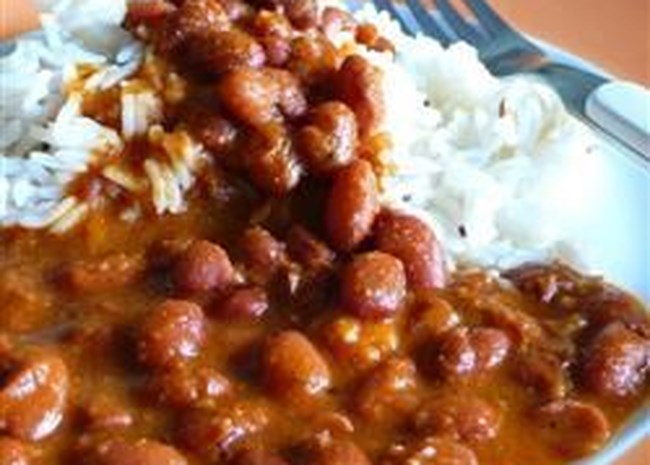 Photo by Diana Moutsopoulos
Southwest-Inspired Beans and Rice
"I put this together with what I had in my pantry," says tahoegirl. "It makes a lot and is quite inexpensive. Serve with tortilla chips or as a filling for flour tortillas. It's even better the next day."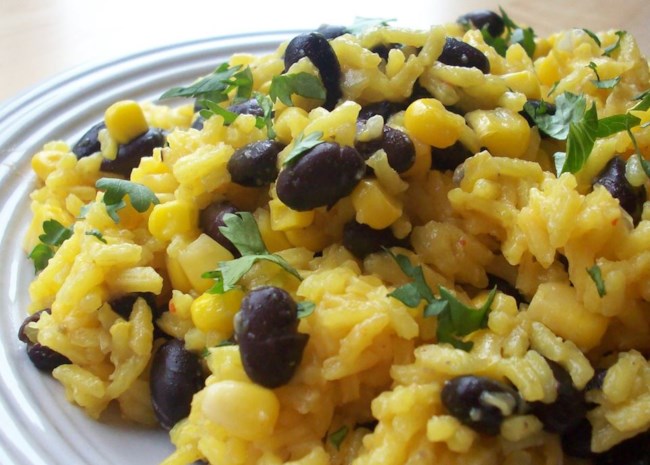 Photo by CookinBug
Italy-Inspired Beans and Rice
"I can't stress enough how much better this is if it is stirred constantly," says DJFoodie. "If one arm gets tired, switch arms. Taste the rice for doneness before serving. Nothing worse than a plate of crunchy risotto. Try it, and you will find it is well worth it!"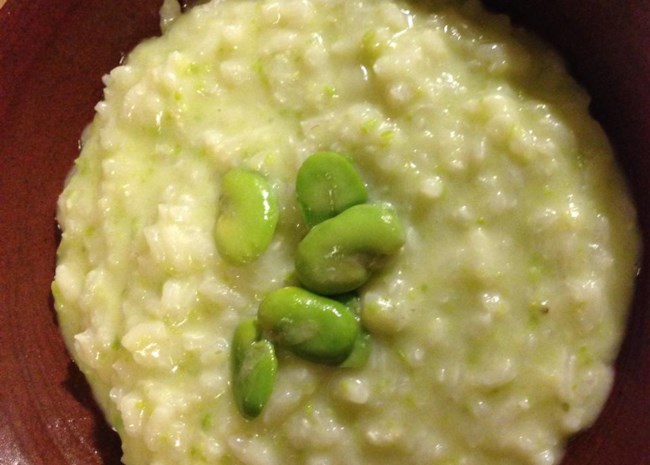 Photo by Rachel Monfredo
"Steamed butternut squash folded into a creamy white bean risotto is the perfect flavorful dish for a weeknight or entertaining your favorite guests," says Parker Whittle. "Known as Risotto con Zucca i Fagioli in Italian."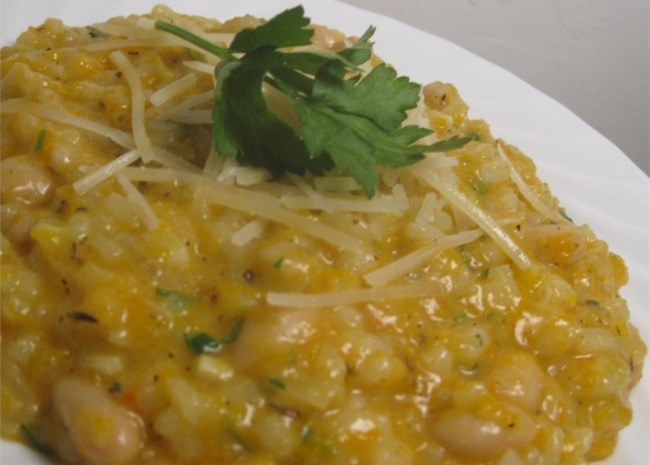 Photo by Lissa
Mexico-Inspired Beans and Rice
"Extremely yummy, spicy marinated salad that will keep in the fridge for up to a week," says Rita. "You have everything you need for a very healthy meal in one dish! Substitute barley for the brown rice if desired. Turtle beans can be substituted for kidney beans."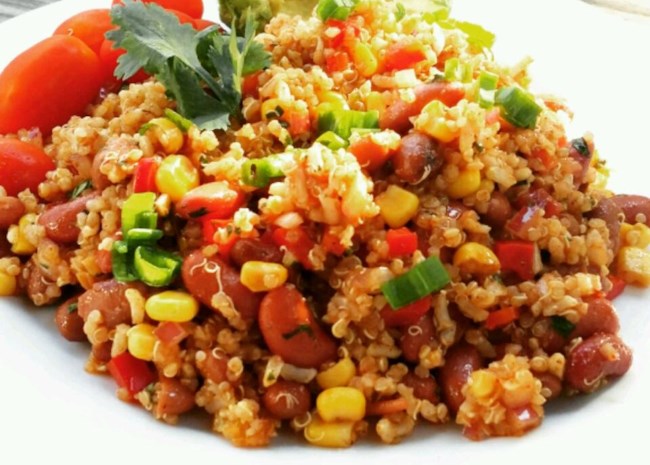 Photo by desola
---
---
Related: