Give thanks for saving time and space.
If you're not a full-on Instant Pot® multi-cooker convert yet, chances are you've at least heard of it, as this popular brand of multi-cooker has gained cult-like status in kitchens across America. Home chefs swear by its ability to quickly cook food while maintaining nutrients and producing superb flavor. But is it worth plugging in for the most important meal of the year—the exulted Turkey Dinner?
Short answer: Yes (though you should practice using it before the big day). These Instant Pot Thanksgiving time-savers may have you re-thinking your holiday prep—because who couldn't use a helping hand on Thanksgiving day? We'll share tips for using your Instant Pot, plus 14 time-saving recipes to try.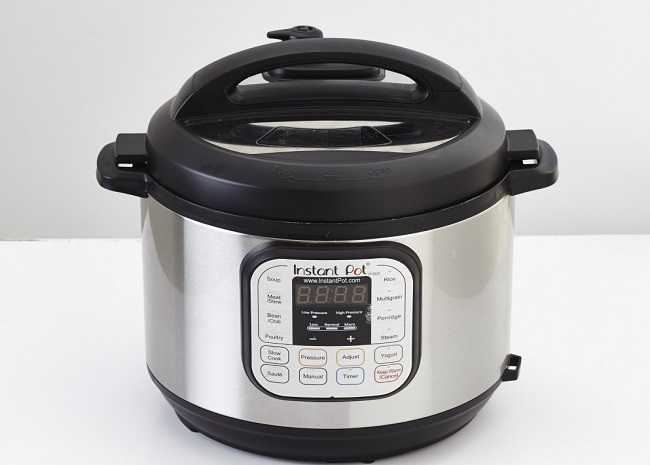 Instant Pot: Help or Hype?
Skip this part if you're already on Team Instant Pot—but for those wondering why everyone loves their multi-cooker, it comes down to a few things. For the price—and counter space—of just one kitchen appliance, you get many appliances, as the Instant Pot serves as an electric pressure cooker, slow cooker, rice cooker, and yogurt maker all in one (hence the term multi-cooker). If this gives you visions of a rattling stovetop pressure cooker with steam streaming out, looking like it might explode, take a breath: unlike older stovetop version, the electric Instant Pot is virtually foolproof and much safer to use.
Many foods—like stews and dried beans—cook in a fraction of the time as conventional methods when you use a multi-cooker. Other recipes may not save you much time once you factor in the time it takes for the multi-cooker to come up to pressure and then to release that pressure. But even if you don't save much overall time, using a multicooker means you're off-duty when it comes to watching and stirring the pot, which on a big holiday like Thanksgiving, is a big plus. Additionally, food cooked under pressure maintains a fresher taste and more nutrients than slow cooking. Ready to give it a try?
Instant Pot Thanksgiving Time-Saving Tips
Here are some ways you can use your multi-cooker this Thanksgiving to save time (or at least oven or stovetop space):
Saute veggies, make gravy, or brown meat in your Instant Pot, all without lighting a single burner.
Use the "keep warm" setting for anything from gravy to mashed potatoes. You can even put a layer of aluminum foil between layers of sturdy foods (say, mashed potatoes on the bottom, then green beans) then put the lid on to keep multiple items warm.
Embrace the "set it and forget it" mentality. Even if a multi-cooker doesn't save you time overall, it may be worth it if it keeps your hands free to attend to other details.
Use it to force yourself to plan ahead. What can you make ahead? And in what order should you make it? For example, if you make gravy a couple of days ahead in your Instant Pot, you can then use that to flavor the stuffing).
Embrace multitasking! This may be an advanced move, but if you really want to save time you can actually cook multiple things at once in your Instant Pot. To see how it's done, check out this tutorial to learn how we made an entire Thanksgiving meal in one pot by separating layers with foil "rafts."
Adapt favorite recipes you wouldn't otherwise make for Thanksgiving. Some basics: When using the pressure cooker setting, make sure there is at least 1/2 cup of liquid in the pot so it can come up to pressure. Also, learn how to use the trivet in your multi-cooker. Many recipes (such as stuffing and cheesecake) call for putting a casserole dish or quick-release pan on the trivet to cook. Get to know how your trivet works, and you'll be able to adapt many recipes to suit (and save yourself some time in the process).
15 Time-Saving Instant Pot Thanksgiving Recipes to Try
Instant Pot Thanksgiving Appetizers
Recipe creator France C. used apricot preserves for this recipe, but she says you can use grape jelly, orange marmalade, or cranberry sauce. Frozen meatballs makes this easy appetizer especially quick to pull together.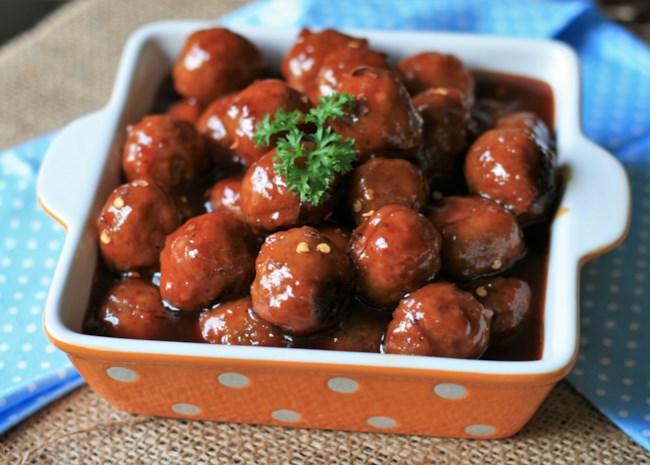 This mildly spiced autumn soup is flavored with ginger and curry powder, and makes an excellent first course for your Thanksgiving feast. Home cook Heather Caza Patnode says, "This is absolutely delicious!!! I definitely will be making this again!"
Instant Pot Thanksgiving Turkey and Gravy
A whole turkey makes quite the centerpiece, but if you're hosting a small get-together or your family loves white meat, then this quick and easy turkey breast is for you.
While you clearly can't cook an entire turkey in even the largest Instant Pot, preparing a turkey breast in a multi-cooker can be quite a revelation. Recipe creator Tammy Lynn says, "The Instant Pot made the moistest turkey breast I have ever made...I couldn't believe that I had such a wonderful meal ready in less than an hour total!" (Note that some reviewers suggest cooking for 40 minutes rather than the suggested 30). Her recipe even includes instructions for turning the cooking liquid into gravy. Easy peasy!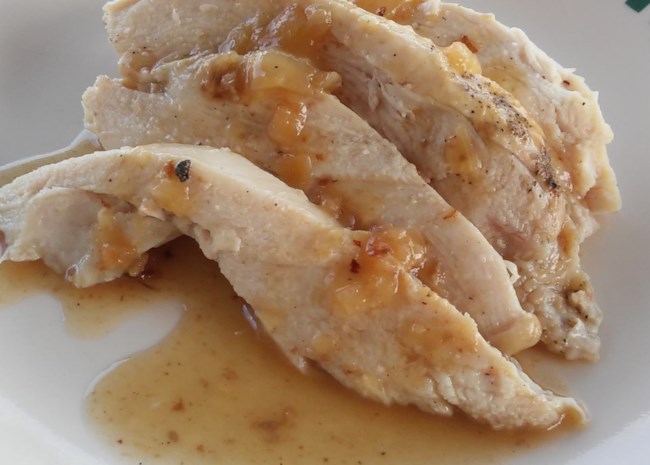 The recipe above includes instructions for how to make gravy in your Instant Pot, but if you need some extra instructions check out this recipe from thedailygourmet. The basic idea is the same: Simply make a slurry with corn starch and water and mix it with the pan juices. This works even if you cooked your turkey in the oven; just pour the juices into your Instant Pot and proceed as directed.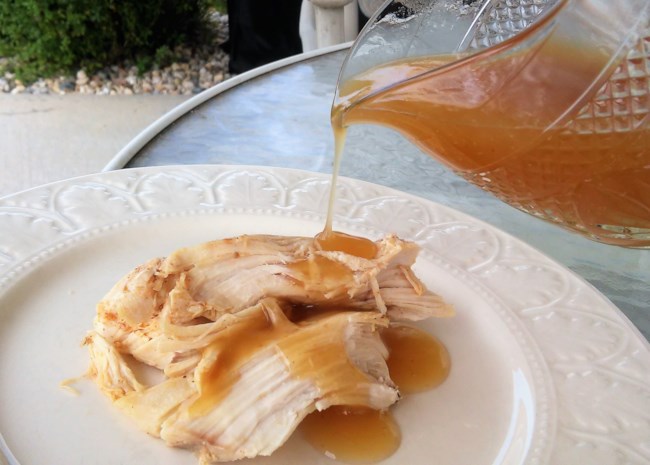 Instant Pot Thanksgiving Side Dishes
Save room in your oven by making Thanksgiving dressing in your Instant Pot. Recipe creator Soup Loving Nicole offers this helpful tip: "Due to the way the bread absorbs the liquid, it is important that you cook this in two steps as noted." To save prep time on Thanksgiving, chop all your vegetables ahead of time and store in the fridge for a day or two.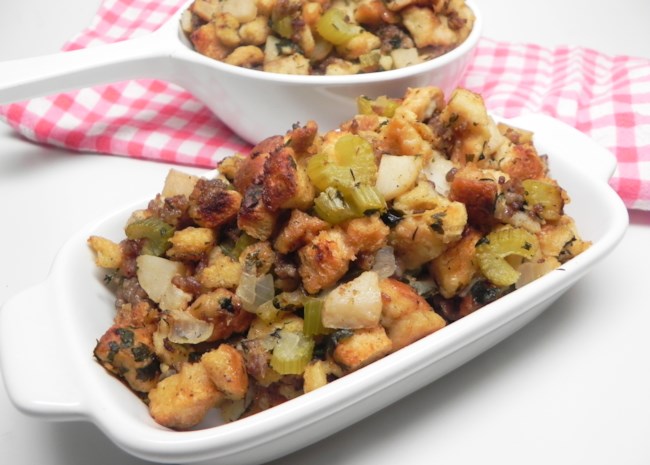 Celery, onion, sage, and thyme flavor this classic dressing, while water chestnuts give it some crunch.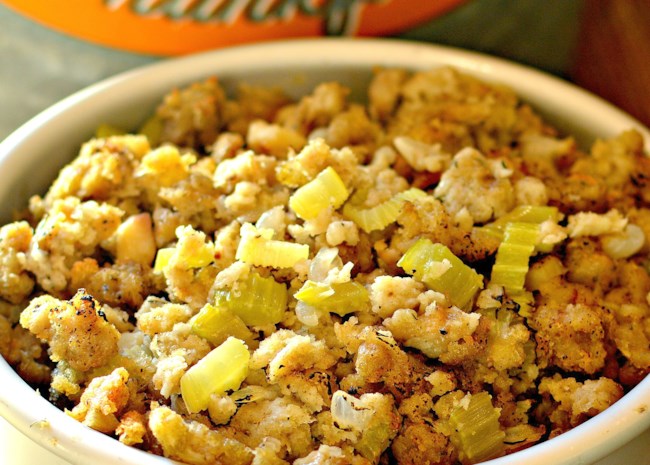 This classic Thanksgiving side dish is made with fresh green beans and a quick and easy homemade cream sauce (made right in the Instant Pot).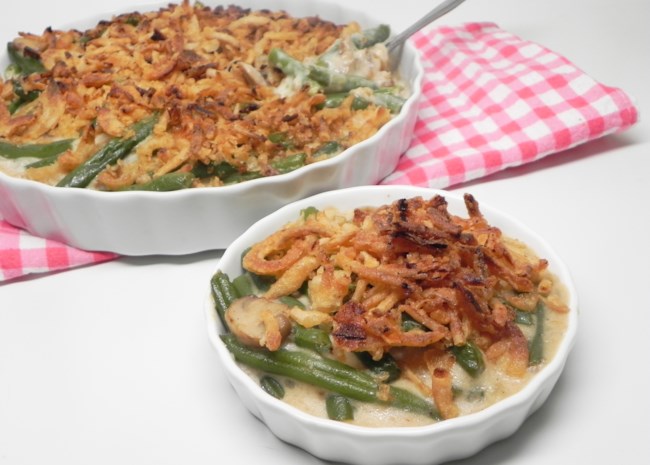 Allrecipes home cook Kristy says, "Yum! Do not change a thing! Don't forget to core your fresh Brussel's sprouts. I added 2 slices of turnkey bacon. Will make this again and again."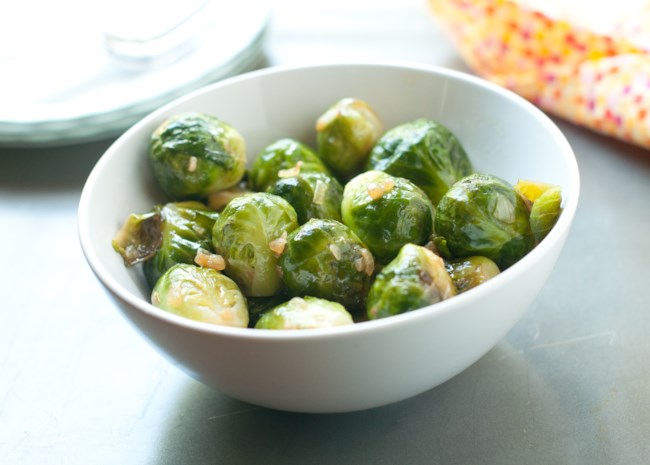 Coconut milk adds another layer of flavor to this simple but satisfying sweet potato dish.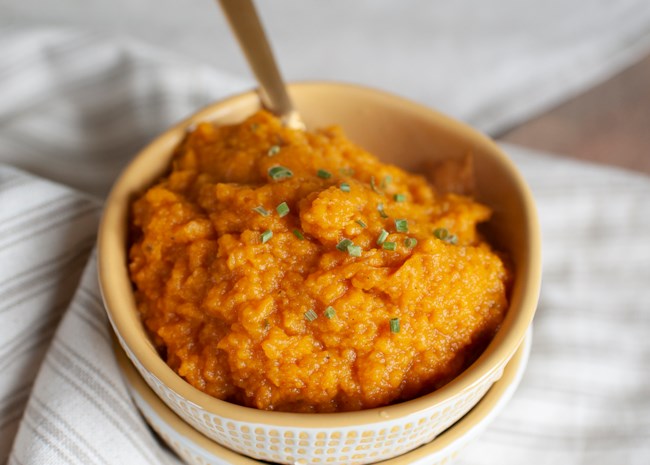 Recipe creator thedailygourmet says you can substitute frozen corn for fresh corn in this recipe if you thaw and drain it first.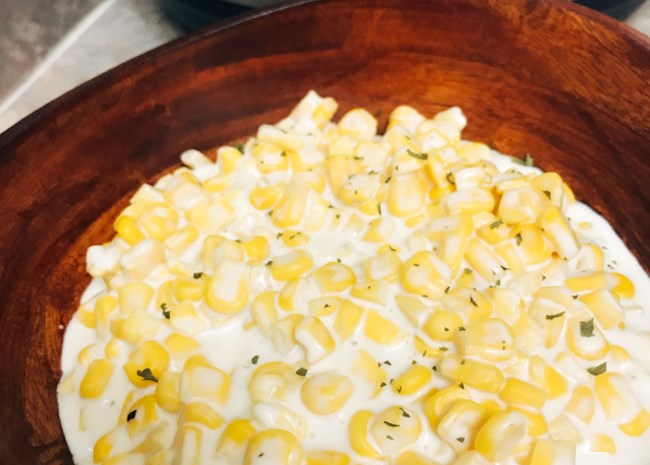 Mac and cheese is a popular Thanksgiving side dish, and using your Instant Pot means the pasta will be done in 4 minutes. You read that right: 4 minutes. After that's done, all you have to do is stir in some evaporated milk, cheese, and mix-ins (omit the ham and cheese if you like), and voila! Reviewer ehirtle raves, "This recipe is awesome and perfect in the Instant Pot. It was easy to make and turned out amazingly creamy."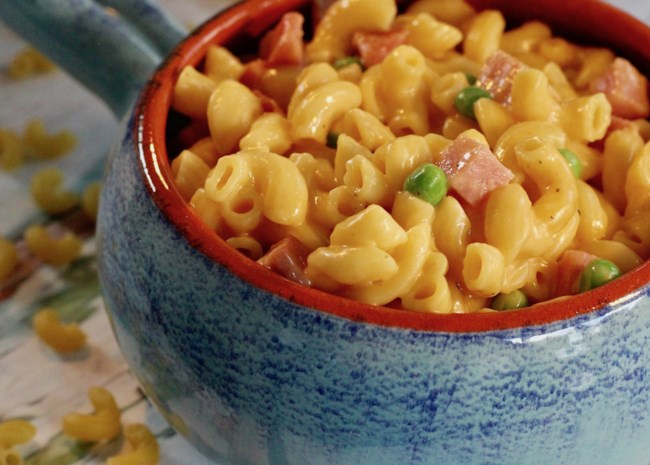 Free up some stovetop space and save time by making your mashed potatoes in the Instant Pot. It's easy to convert your favorite stovetop mashed potato recipe—like this one—into a multi-cooker recipe. Simply put the potatoes (peeled and quartered) in your Instant Pot, add just enough water to cover, then cook on high pressure for 10 minutes followed by a quick release (meaning you switch the gauge from sealing to venting to let all the steam escape quickly, rather than slowly and naturally depressurizing). Drain and proceed with the recipe as directed.
Squash makes a killer Thanksgiving side, but who has room in their oven on Thanksgiving for a veggie to slow-roast? Take advantage of your Instant Pot to cook up this acorn squash, with its delicious notes of brown sugar, maple syrup, and cinnamon. Gary L. Nelson raves, "quick, easy, and the kids love it and so do I." What more could you want when it comes to a Thanksgiving side?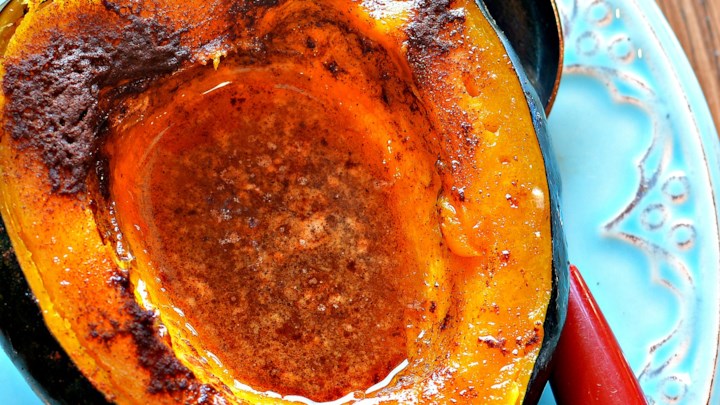 Fresh cranberries are cooked in port wine with enough sugar to balance the tartness of the berries. If you like a less sweet cranberry sauce, you can cut the amount of sugar you add for the initial cooking period, then give it a taste when you add the cinnamon stick for the second round of cooking and add more sugar if needed.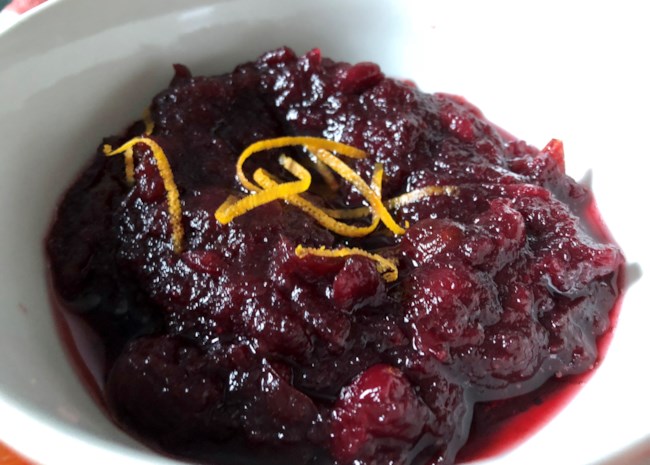 Instant Pot Thanksgiving Dessert
15. Instant Pot Cheesecake | Ready in 3 hours 48 minutes (including chill time)
This cheesecake doesn't crack! Home cook Jenski offers these helpful tips: "I lined the pan with parchment paper for easier removal and baked the crust in 350° oven for 15 min. for a firmer crust. I mixed 1/2 cup of sour cream with a teaspoon of sugar to coat cheesecake while it was still warm. Otherwise, I followed the recipe. This came out beautifully, was delicious and my guests all loved it. I will make it again and again"
More Instant Pot Ideas
Give Thanks for Thanksgiving Dinner in the Instant Pot
A Beginner's Guide to Instant Pot
7 Essential Recipes for Mastering Your Instant Pot