Heard of the Planetary Health Diet? If you or someone you love lives on planet earth, this diet might be of interest. Anyone familiar with the Mediterranean, Clean Eating, or the Nordic diets can probably anticipate most of the basic tenets of the Planetary Health Diet.
You'll find the do's and the don'ts are familiar. The Planetary Health Diet recommends reducing red meat, sugar, and processed foods, and it encourages eating mostly plant-based foods, including fruits, vegetables, and nuts, along with unsaturated fats instead of saturated fats. An additional focus with the Planetary Health Diet, however, is sustainability, with the goal of creating a healthier planet and population by limiting waste and through better stewardship of our land and ocean food-production systems. It's global in scale and more than a little ambitious. So, it's more than a diet, obviously.
The Planetary Health Diet was the brain child of a team of 37 scientists from 16 countries. They created a commission (the EAT-Lancet Commission on Food, Planet, and Health) and published a report in the medical journal The Lancet, which spells out strategies for how to eat with your own and your families' personal health in mind as well as the health of the planet and the population at large. And large the population is. Global population is set to reach 10 billion by 2050. Feeding 10 billion people without destroying the planet is no small task, and there are no simple solutions. Food production is a major factor in climate change, environmental destruction, and pollution. 
The PHD represents a global approach to a global crisis. So it requires state-level action, too. As the report acknowledges, "a range of policy measures and actions [will be] needed to make healthy and sustainable foods more available, accessible, and affordable."
At the personal level, we can do our small part by reducing waste and eating a diet that limits waste and leans heavily toward a plant-based diet. The Lancet report recommends that people limit red meat consumption to one 3-ounce serving per week (or 6-ounces every two weeks) -- the grain-to-meat ratio for cattle is 8-to-1, compared to 2.5-to-1 for pigs and poultry.  Here are some recipes to get you started. For more on the diet itself, including targets and ranges for various food groups, check out The Nutrition Source, created by Harvard's T.H. Chan School of Public Health.
"This is a wonderfully bright and healthy recipe that I created one day when I was looking to use up the rest of my red lentils and fell in love with this flavor combination," says S.M.V. "Brown lentils could probably also be used, but would require more cooking time and more water for simmering as the tiny red lentils cook much faster than brown. You can add your own spices to your taste preference. I think crushed pineapple would work well in this recipe for more of a tropical flavor."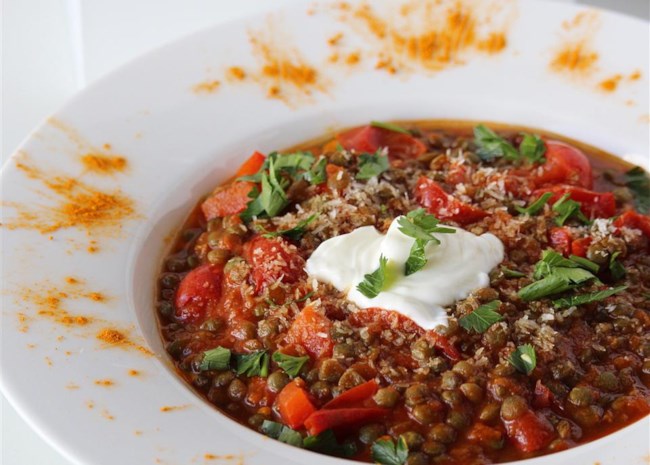 Photo by Buckwheat Queen
"Eggplants are combined with bell peppers, tomatoes, and onions and baked with olive oil in the oven for a rich Mediterranean flavor," says Nini. "This simple and delicious vegan meal can be eaten as a side or a vegetable main dish. It is very popular in Romania."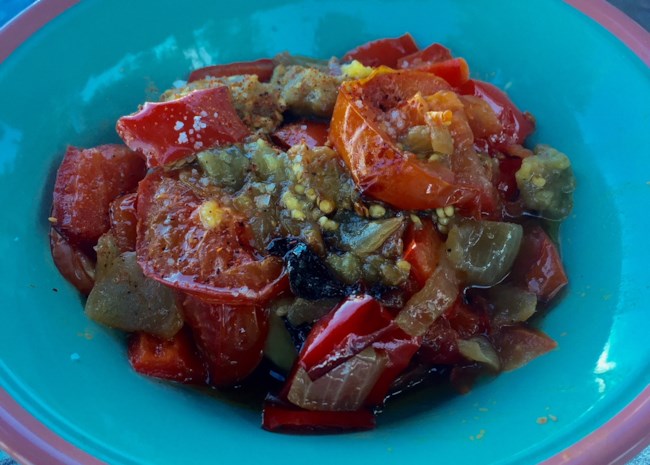 Photo by gema
Chickpeas, butternut squash, sweet potato, carrots, and onions combine in this easy dinner.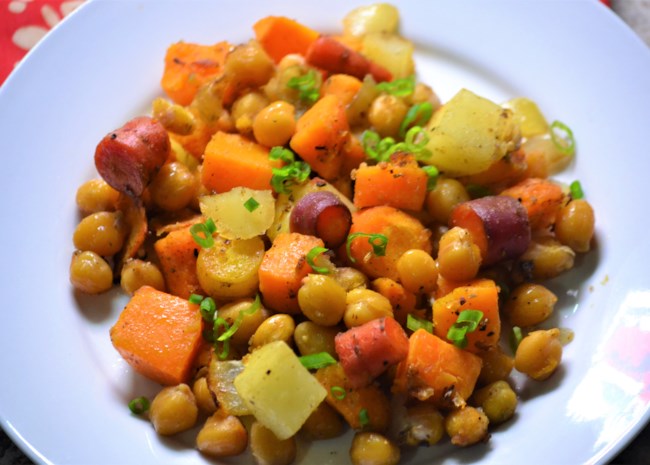 Photo by Kim
"Vegetarian biryani is easy-to-make traditional Arabic food with delightful spices and exotic vegetables," says Rahul Upadhyay. "Make veg biryani for family dinner to make your guest enjoy every spoon of serving. Perfect mixture of veggies and masala make the best combo you can have in one bowl. Serve with condiments such as raita."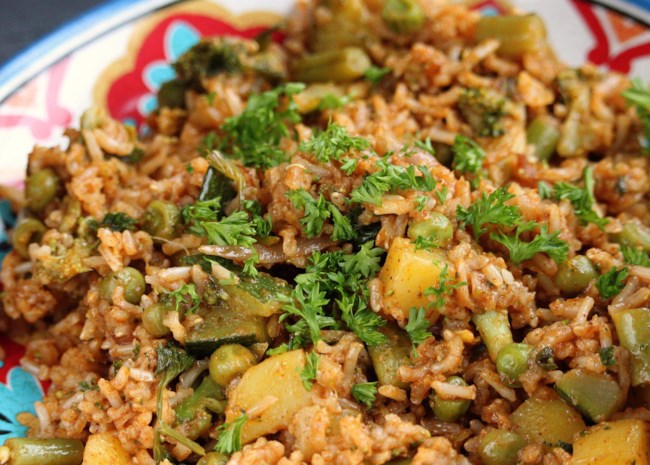 Photo by Buckwheat Queen
"Fakes (pronounced 'Fah-kehs') is a staple in the Greek kitchen, and an especially filling meal," says Diana Moutsopoulos. "It is traditionally served with a drizzle of olive oil and lots of vinegar. Though the vinegar is of course optional, try it. It lifts the lentils and adds another dimension of flavor!"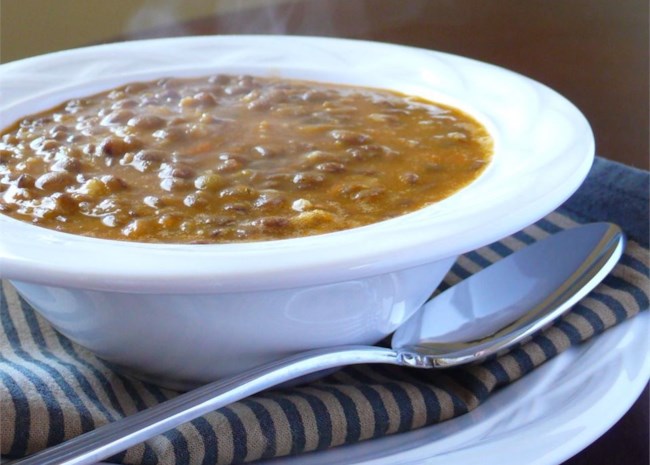 Photo by Diana Moutsopoulos
"This one is full of color, flavor, and texture," says Crafty Cooking by Anna. "I make this one often and it is always a hit! Hope you will enjoy as well."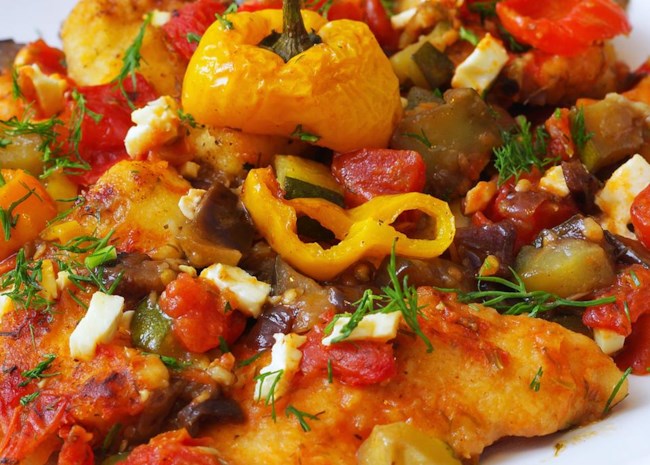 Photo by Crafty Cooking by Anna
An intensely flavored peanut stew is loaded with healthy foods and comes out perfectly in the Instant Pot.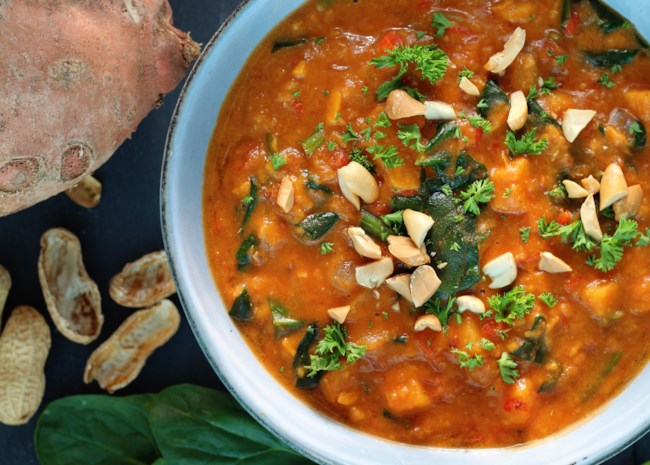 Photo by Buckwheat Queen
"A simple combination of peppery radishes, toasted walnuts, and fresh mint is satisfying and somehow greater than the sum of its parts," says nicholio. "It is prettiest when served immediately and tastes great with roasted meats and hearty grain salads. If you have leftovers, try tucking them into toasted pitas with a little goat cheese or feta."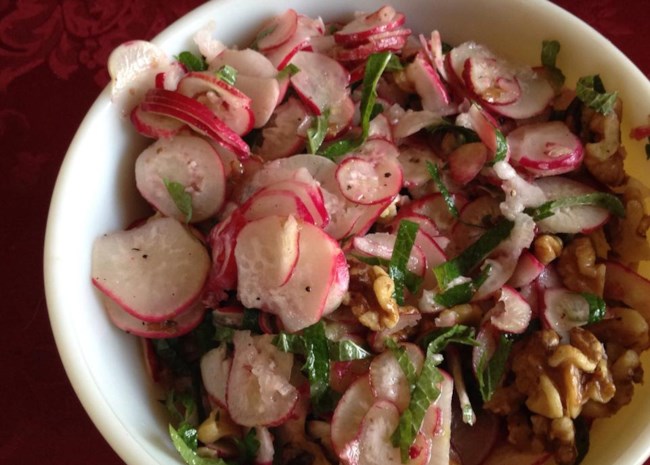 Photo by Kidcook
"Fonio grain is cooked with dried fruits and nuts then topped with coconut and cinnamon for a wholesome breakfast porridge," says Buckwheat Queen. "Earthy-flavored fonio is full of nutrition, which makes it a perfect choice for a gluten- and oat-free breakfast."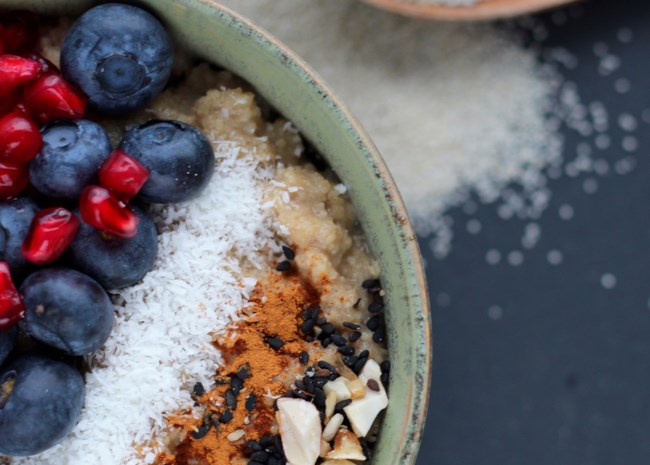 Photo by Buckwheat Queen
"Your favorite Vietnamese sandwich has gone vegan, served in a bowl," says Buckwheat Queen. "Classic ingredients are replaced with vegan alternatives and you get to eat it with a fork. Refrigerate any of the leftover vegan fish sauce for other recipes that call for fish sauce or oyster sauce."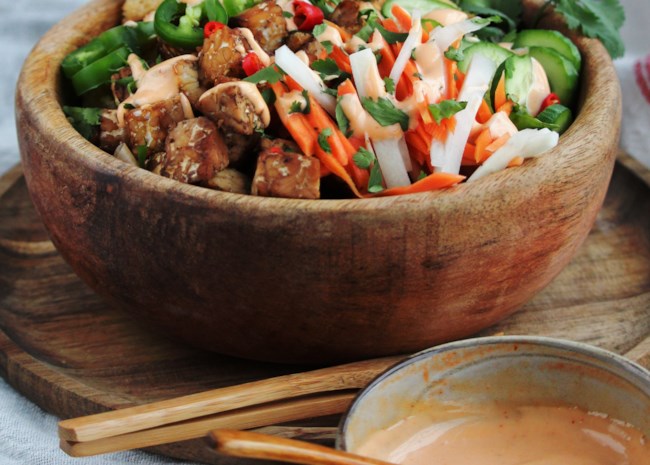 Photo by Buckwheat Queen
"This is an easy vegetarian tofu vindaloo similar to the kind found in Indian restaurants," says sidnam. "Serve with basmati rice."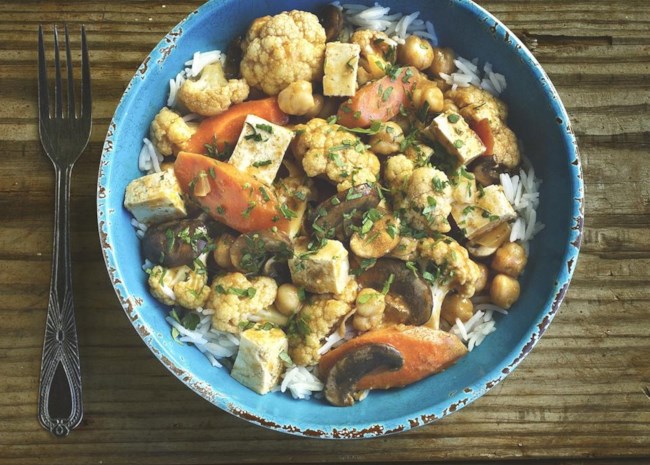 Photo by Chef'd
This main-dish salad features superfoods like quinoa and steamed sweet potato, beet, and edamame.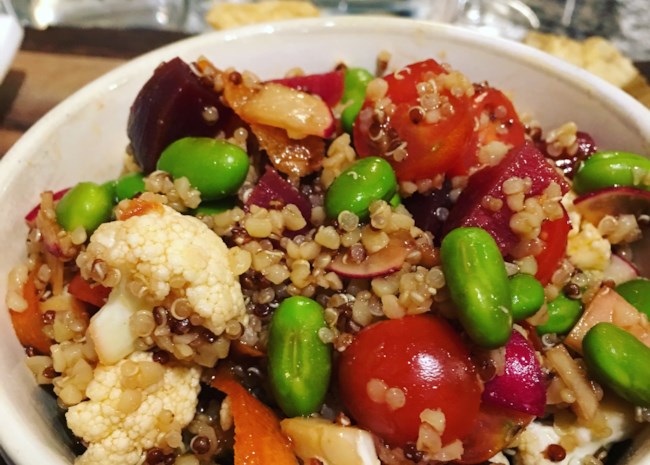 Photo by CoachJen
---
---
Related: