Comforting and convenient.
Even better than old-school mashed potatoes are Instant Pot® mashed potatoes. That's right. No need to boil potatoes or drain excess water with this method. The Instant Pot version calls for less time, less effort, and fewer dishes than the classic side. But it tastes just as luscious. Here's our step-by-step guide to making these easy mashed potatoes in your pressure cooker, plus ideas for lighter mashed potatoes, garlic mashed potatoes, and more.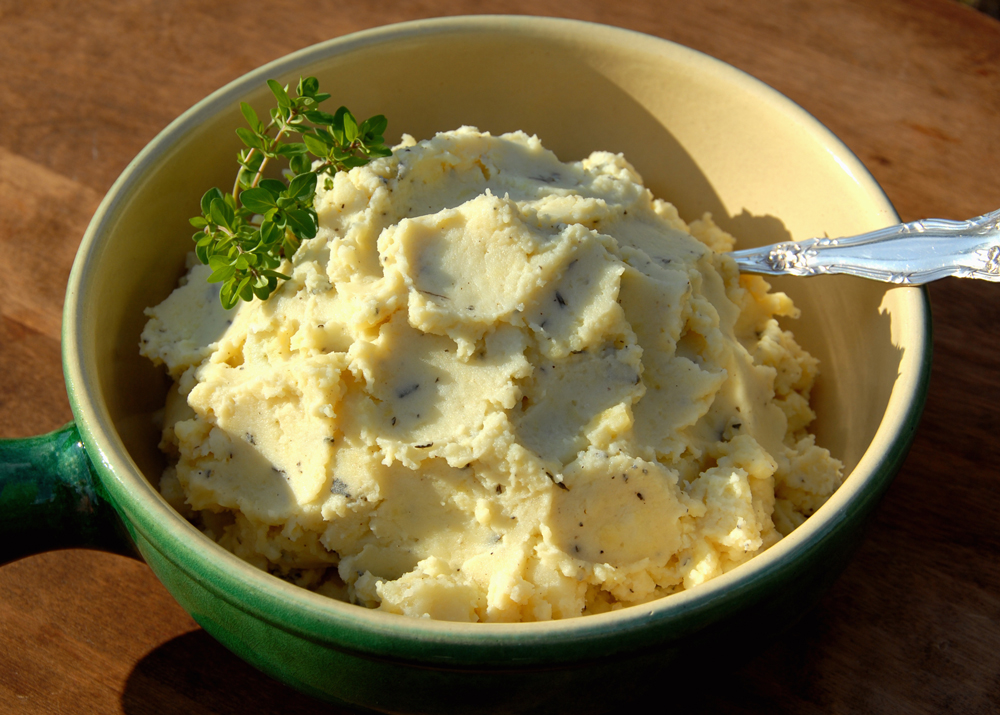 How long do you cook mashed potatoes in the Instant Pot?
The process takes about 20 minutes, including close to 10 minutes of cook time. Prep other ingredients while the potatoes cook. 
Can you use red potatoes, sweet potatoes, or cauliflower?
Yukon gold and russet potatoes are starchier than red potatoes, which makes them fluffier when mashed. Choose these varieties over their waxier red cousins. (Already bought red potatoes? Use them to make the Best Instant Pot® Scalloped Potatoes instead!)
You can also use this pressure cooker method to make Instant Pot® Mashed Sweet Potatoes and low-carb Instant Pot® Mashed Cauliflower with Garlic with just a few modifications.
Can Instant Pot mashed potatoes be a make-ahead dish?
Absolutely! You can keep the finished mashed potatoes heated on "warm" for up to two hours before serving. (Perfect for Thanksgiving, right?) You can also refrigerate the mashed potatoes in an airtight container for up to five days.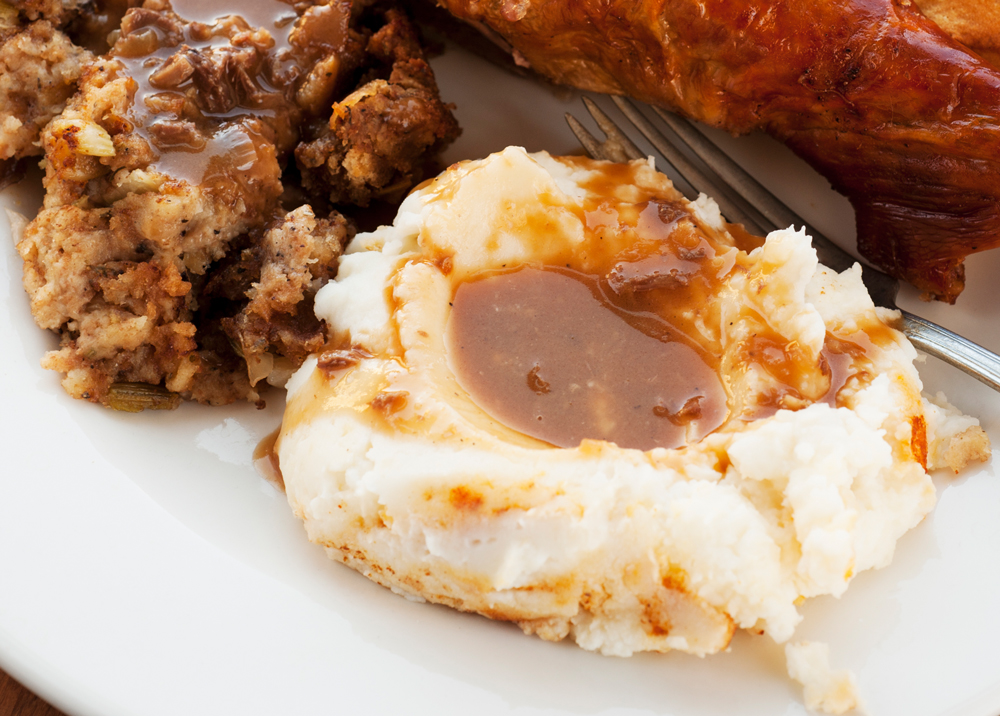 How to Make Mashed Potatoes in an Instant Pot
Ingredients
2 lb. Yukon gold or russet potatoes cut into 2-inch pieces, peeled (optional)
3/4 cup liquid (water, vegetable broth, chicken stock, or chicken broth)
1/4 cup whole milk
4 Tbsp. unsalted butter
Salt and pepper to taste
Extras (sour cream, chives, Parmesan cheese, etc.)
Directions
Step 1: Prep
Add potatoes and liquid to the inner bowl of the Instant Pot.
Seal the lid, select "steam," and set to seven minutes.
Step 2: Cook
Set the knob to "venting," and allow the pressure to release.
Remove the lid, and turn the Instant Pot off.
Set the Instant Pot to "sauté" then "manual" for two minutes.
Step 3: Mash and season
Add milk, butter, and other fats or fat ingredients (such as 1/2 cup sour cream or 1/4 cup cream cheese).
Mash with a potato masher or potato ricer.
Stir in salt and pepper. Top with chives, Parmesan, or other seasonings.
Notes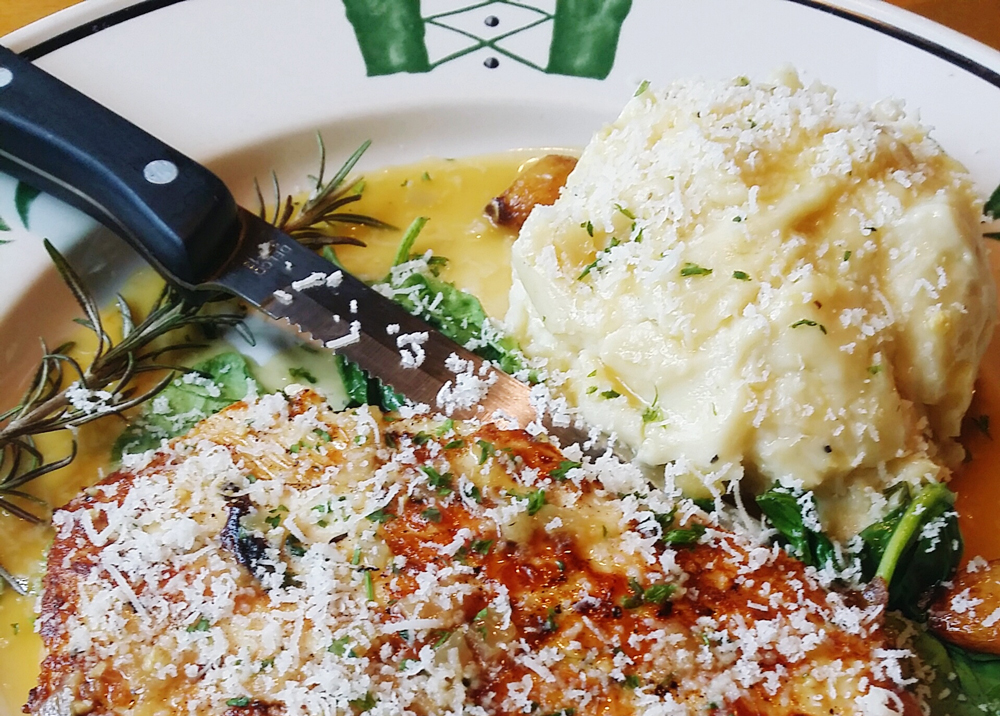 What to serve with mashed potatoes