Our best keto dinner ideas!
If you're keeping it keto, you'll love these easy keto diet dinner ideas. And this list of 5-star low-carb meals is just for starters. For much more, explore our collection of Keto Diet Recipes. And to discover more about what the keto diet is really all about, check out What You Should Know About the Keto Diet. Okay, now let's get to some top-rated keto dinner recipes:
"These ham-stuffed chicken meatballs topped with a creamy Swiss cheese sauce are delicious served over zucchini noodles or mashed cauliflower, or simply on their own! A great way to use up leftover ham," says France C. "I've used diced ham, however cubed ham work better as the meatballs keep their shape better."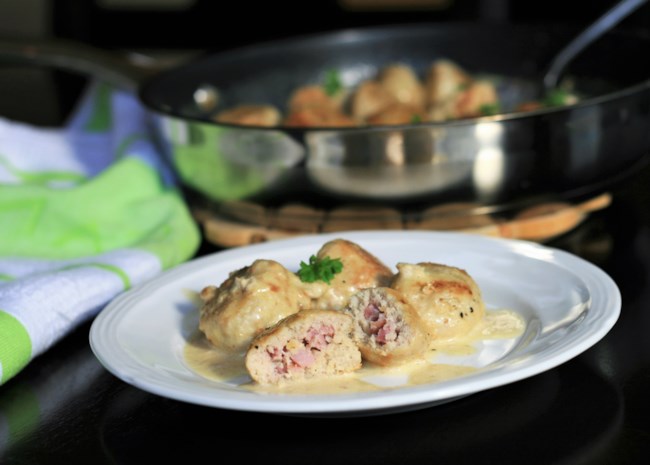 Photo by France C.
Keto pizza, perhaps? This thin-crust fathead pizza dough does it deliciously with yeast and almond flour. "Even though this pizza is low-carb and keto-friendly, the whole family will devour it," says France C. "It's also made without cream cheese! You can switch out the toppings for whatever you prefer. Note that the yeast is added solely for bread-like flavor in this recipe and not as a raising agent, since there is no sugar present to activate the yeast. Use your favorite no-sugar-added pizza sauce or marinara sauce. I highly recommend shredding your own mozzarella as the bagged variety doesn't melt well."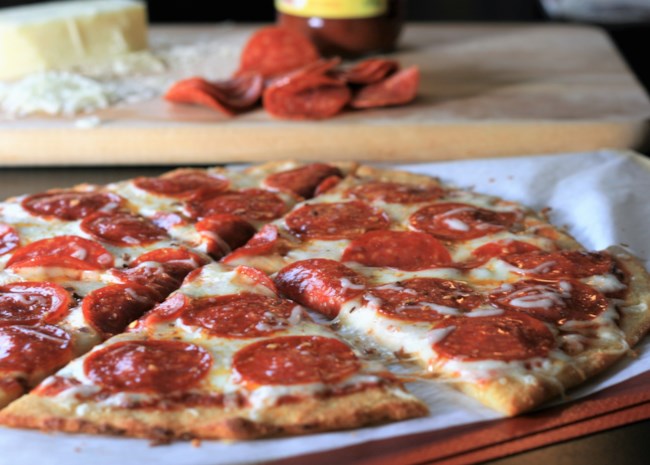 Photo by France C.
This keto chicken recipes calls for flavorful chicken thighs. "These keto-friendly, low-carb chicken thighs are packed with tangy lemon and garlic flavor," says France C. "Serve with mashed cauliflower or your favorite keto side dish."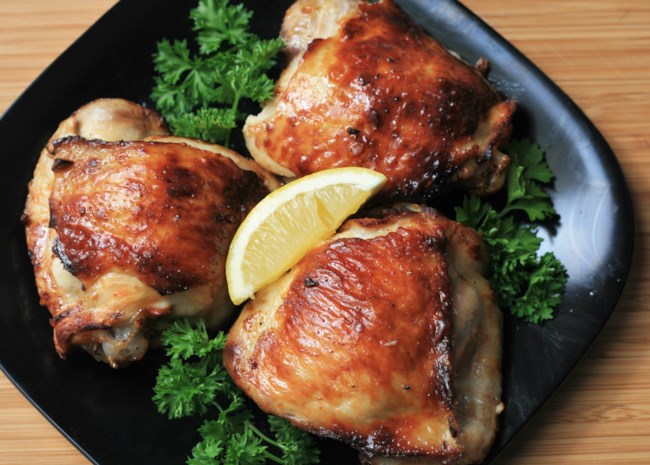 Photo by France C.
It's true, keto ideas for dinner always work best when cheese is involved! And these keto beef tacos get it done with taco shells made of cheese! "Plan a low-carb taco night with these irresistible, keto-friendly beef tacos with avocados, tomatoes, and lettuce," says Fioa.
"Spinach artichoke dip meets baked chicken!" says France C. "These juicy chicken breasts are smothered with a cheesy spinach and artichoke topping. It's the ultimate comfort food for those following a keto or low-carb lifestyle, and will be loved by everyone in the family regardless of diet! Serve with a side of roasted broccoli or asparagus, or on top of cauliflower rice."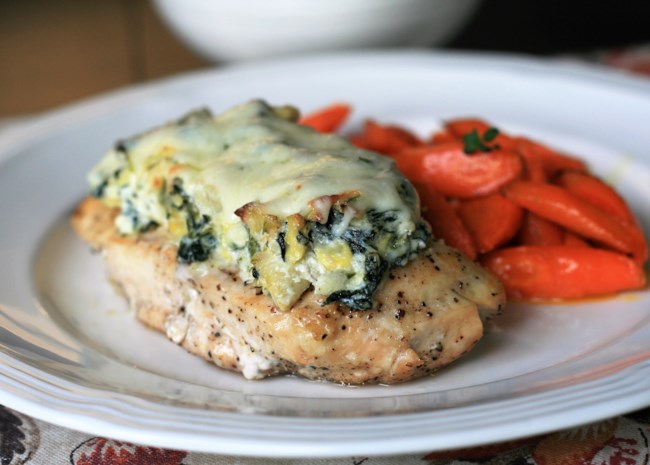 Photo by France C
Here's a keto chicken dinner idea that does it pot pie-style -- with a cauliflower crust! "Cauliflower and cheese create a crust to hold chicken breast, bacon, and vegetables in the style of a pot pie," says Buckwheat Queen.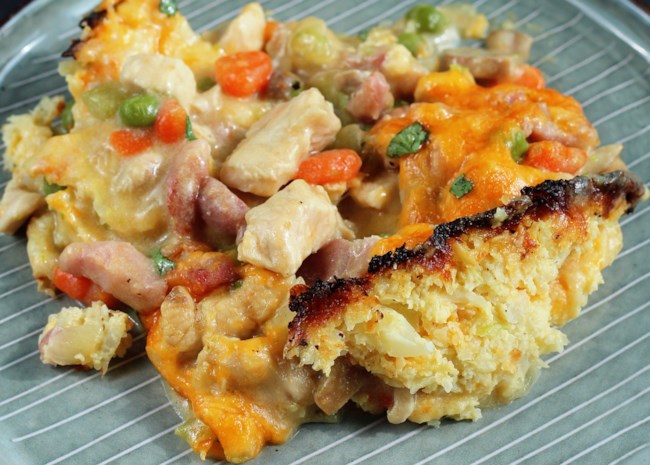 Photo by Buckwheat Queen
Can you handle a keto cheeseburger casserole? How about if we put some bacon on it? "This meal was amazing, and I have enough for lunch at work for the next couple of days," raves Brad Pie.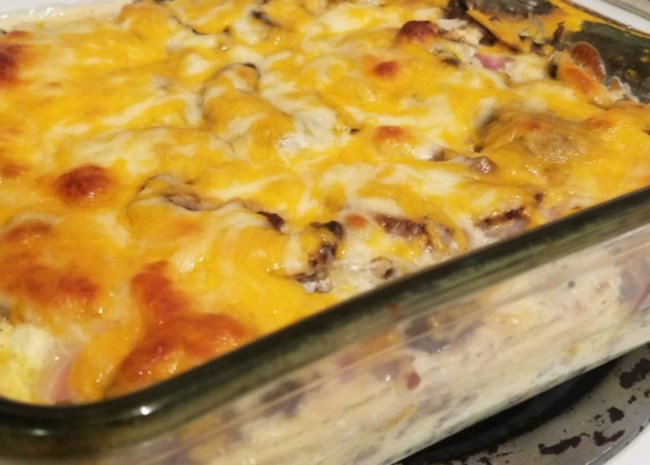 Photo by Brooklyn's Finest!
"This shrimp scampi is transformed into a keto meal by using shirataki noodles," says France C. "I like to double the amount of crushed red chiles for an extra kick! This will make 3 lunch-sized portions or 2 dinner-sized portions. Grate some Parmesan cheese on top before serving, if desired."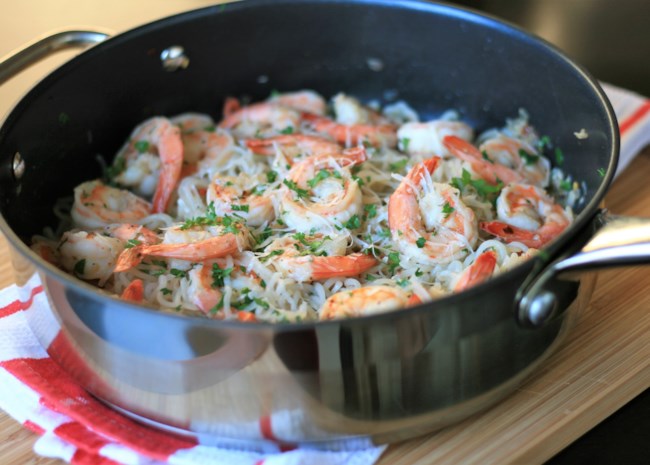 Photo by France C.
More keto chicken dinner ideas in an instant! "Try this quick, easy, and incredibly tender chicken stew cooked with diced tomatoes," says Fioa. "I added kale for extra green power! Serve over cauli rice for a complete and perfect keto meal."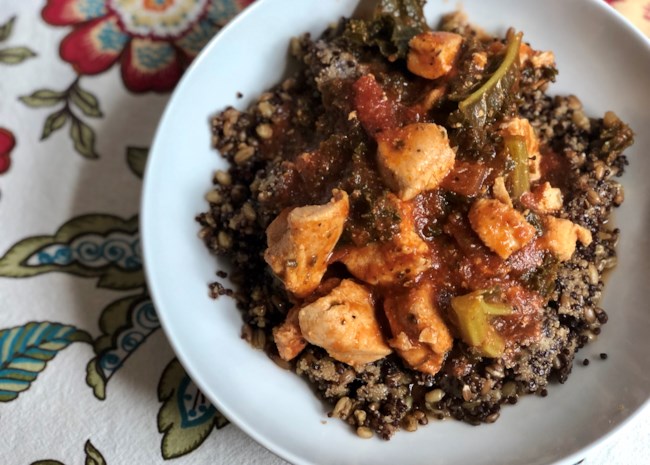 Photo by Fioa
Making keto pizza crust out of cheese and almond flour results in a crispy, totally keto fathead crust that stands up to any variety of toppings you like. "Pizza crust made out of cheese results in a delicious, crispy crust," says Yoly. "As far as the toppings go, add as many or as little as you want. What's best of all, it's keto!"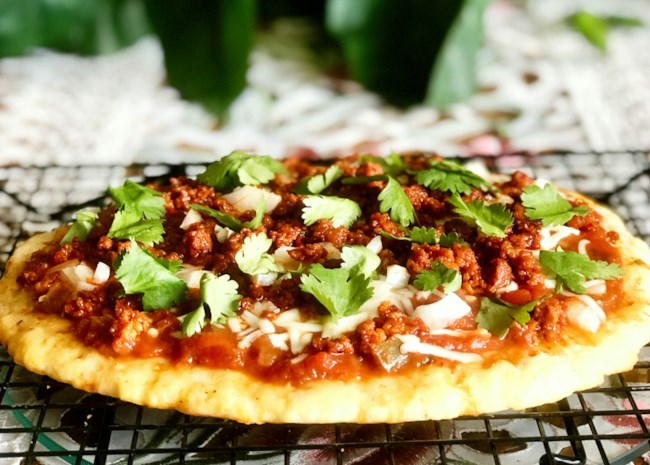 Photo by Yoly
This turkey bacon, cauliflower, green pepper and Cheddar cheese keto soup is easy to make in the Instant Pot. "This is an alternative to fast food on busy hectic nights," says Carla Lybarger. "I prechopped my veggies during nap time, so all I had to do was add them to the Instant Pot! Garnish with green onions, Cheddar cheese, and bacon."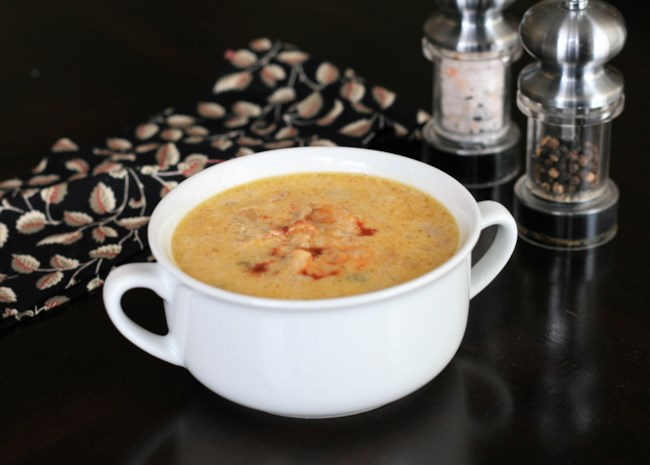 Photo by France C.
This chicken parm keeps it keto! Baked chicken Parmesan makes a great meal with low-carb vegetables or a salad. "A delicious keto-friendly chicken Parmesan," says Texastoast. "Enjoy this classic Italian dinner, and keep your macros in check!"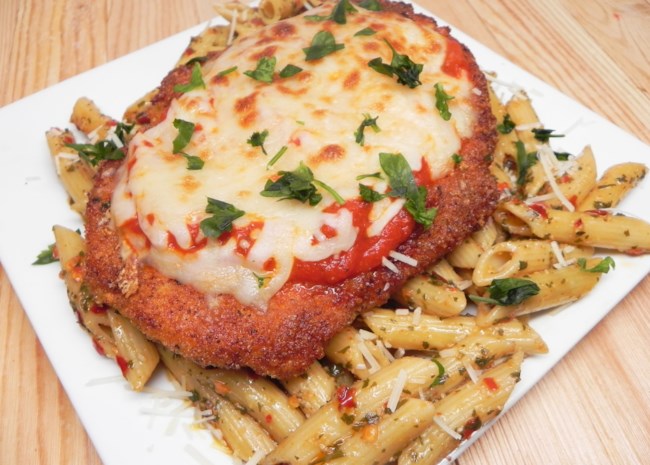 Photo by Soup Loving Nicole
Going keto? You can still enjoy barbecued pork ribs, with as much flavor as you like. "If you prefer a spicy version, simply add about 1 teaspoon of cayenne pepper to the rub," says Bibi. "This version is mild enough for anyone."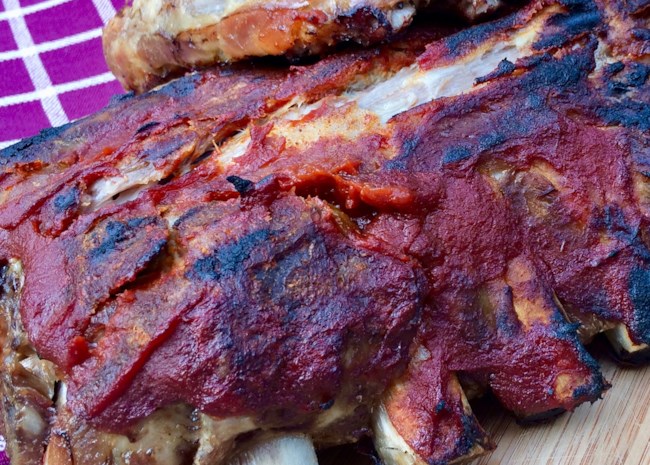 Photo by Bibi
"This quick and easy fried chicken recipe is perfect for the keto diet," says Bren. "Chicken breast is pounded thin and breaded in a seasoned almond flour coating and fried in avocado oil."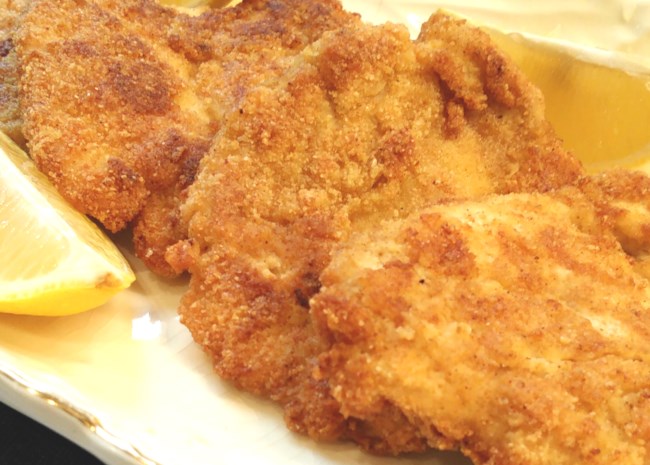 Photo by Bren
This slow-cooker, low-carb chili recipe satisfies the keto caveman in you with pork and bacon, green bell peppers, tomatoes, onion, and spices. "Low-carb chili made in the slow cooker," says Maverick259.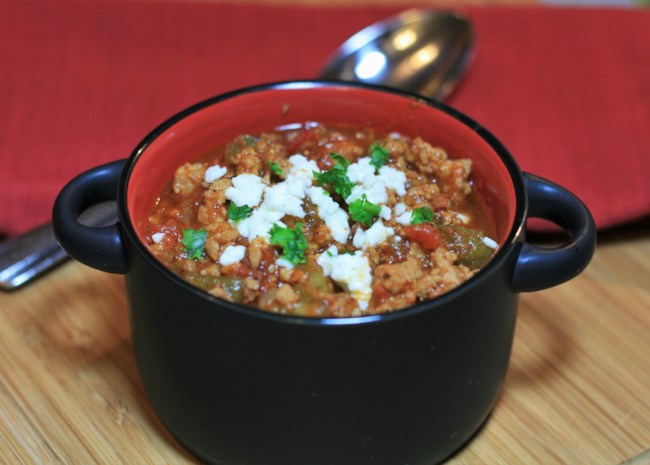 Photo by France C.
"Topped with bacon, mushrooms, green onions, and a creamy sauce, these chicken thighs are sure to become a favorite on your keto menu," says France C.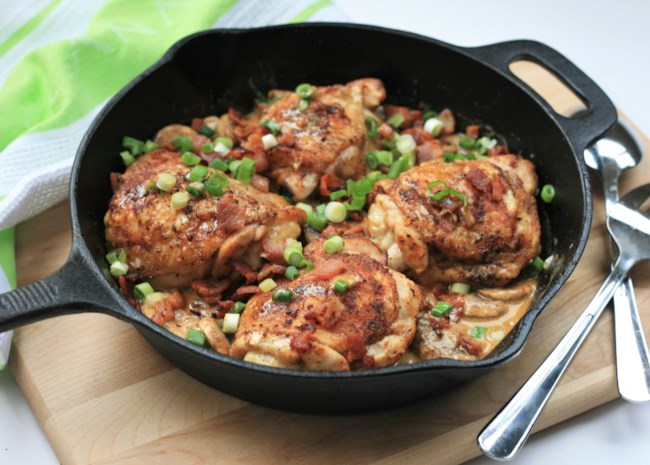 Photo by France C.
---
Check out our collection of Keto Diet Recipes, including more keto ideas for dinner, breakfast, and lunch.
---