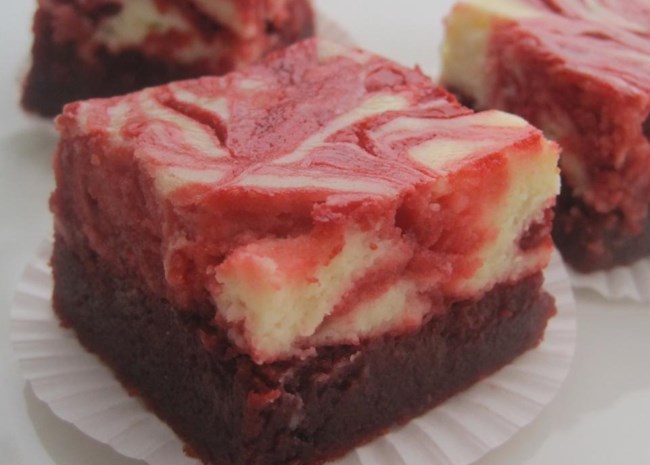 You already know and love the rich, creamy structure and tangy flavor that cream cheese brings to cheesecakes. So, why stop there? Here are 12 more luscious desserts you can make with cream cheese, plus tips for working with cream cheese so you get the best results.
Related: Get tips to make the best cheesecakes.
Top Tips for Working With Cream Cheese
1. Temperature matters. Cream cheese should be at room temperature so it blends better with other ingredients. If you forgot to take your cream cheese out of the fridge, you can try these tricks to bring cold cream cheese to room temperature:
Cut it into cubes and spread them in a single layer on a plate. Let them sit out for about 20 minutes while you assemble your other ingredients.
Leave the cream cheese brick in its unopened foil wrapper and submerge it in warm water for about 10 minutes.
Unwrap the cream and microwave it in short bursts, turning it over after each burst, until it's at room temperature.
2. Tub vs. block. Whipped cream cheese can be substituted for block cream cheese ounce for ounce in recipes that are not going to be cooked. Be sure to weigh the whipped cream cheese rather than measure it with a cup or spoon. If a recipe is going to be cooked, block cream cheese will always give the best results; whipped cream cheese contains too much moisture and will make your cooked recipe runny.
3. Full-fat vs. low-fat. You can substitute lower-fat cream cheese for full-fat measure for measure, but the texture and flavor won't be quite as rich.
12 Luscious Cream Cheese Desserts That Aren't Straight Up Cheesecake
"It's fantastic! The only change I made was to prebake the bottom crust for 7 minutes. It's less likely to be soggy this way. Everyone I serve this dessert to, loves it!" -- Jackinmad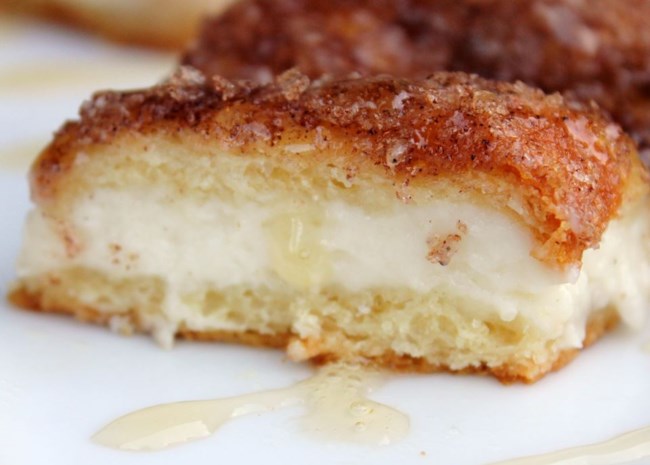 "This is simply delicious! The lemon filling is light and can also be used as a dip . It was easier to cut into bars, in the baking dish and using a pizza cutter after chilling in fridge. You won't be disappointed. Enjoy!" -- Shell051nj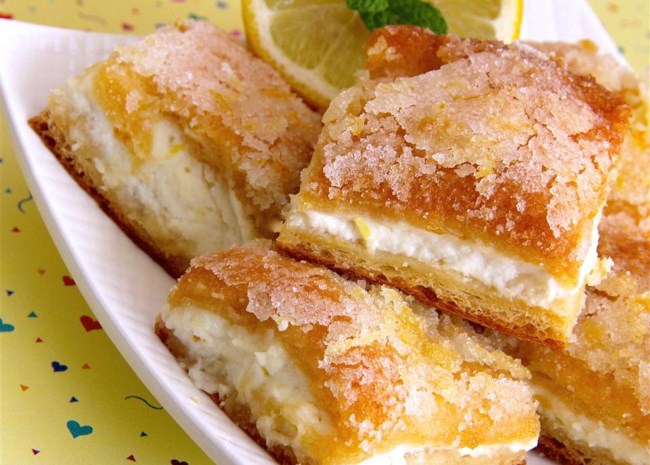 If you need a quick and easy shortcut treat, give this 4-ingredient cookie a try. "These are excellent! I couldn't find the raspberry chunks either so I used 2/3 cup of fresh chopped raspberries and 1/4 tsp of raspberry extract. Quick side note: watch these cookies! They don't look done, even when they are!" -- Cold.bostongirl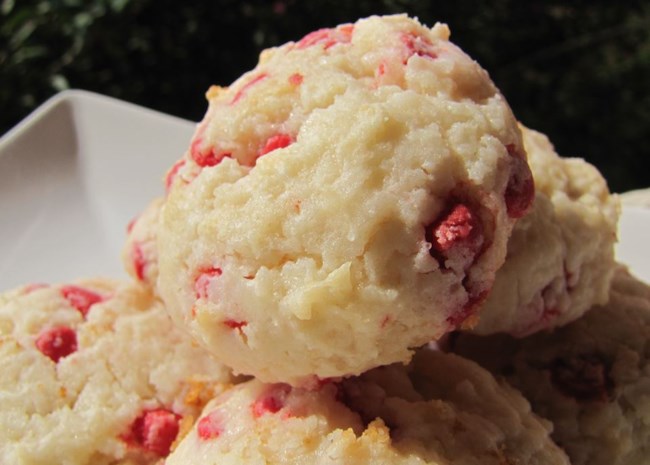 "This was absolutely delicious! And very easy to make. I did make a graham crust that I baked for 10 minutes first. Instead of buying glaze I made my own from 5 Tablespoons strawberry jello, 1-1/2c water and 4 Tablespoons cornstarch. Combine and bring to a boil stirring constantly. Remove from heat and spread on the strawberries when it is cool." -- Janpie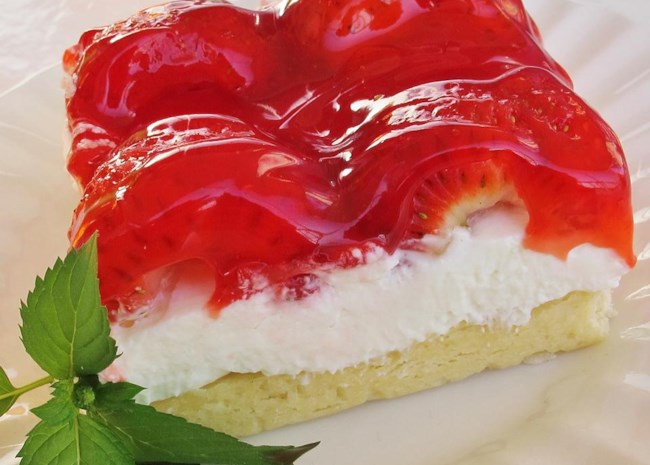 "Easy and wonderful. Cut the sugar in half and use Fruit Fresh (found in the canning section of the grocery store), to keep the apples from browning. Everyone at my party ate this, and everyone asked for the recipe." -- mamakatie1346
"Wonderful and very pretty! These will take care of your cheesecake and red velvet cravings. Taste best the next day. TIPS: Don't use reduced fat or fat free cream cheese. After you have made the swirls, and before you put in oven, VERY gently tap the pan on the counter to remove some bubbles that may have formed when swirling." — squeeziebrb
"Personal cheesecakes topped with decadent ganache and a beautiful strawberry. This is a delicious and beautiful presentation that is easy to put together and sure to impress." — hopefuleesoon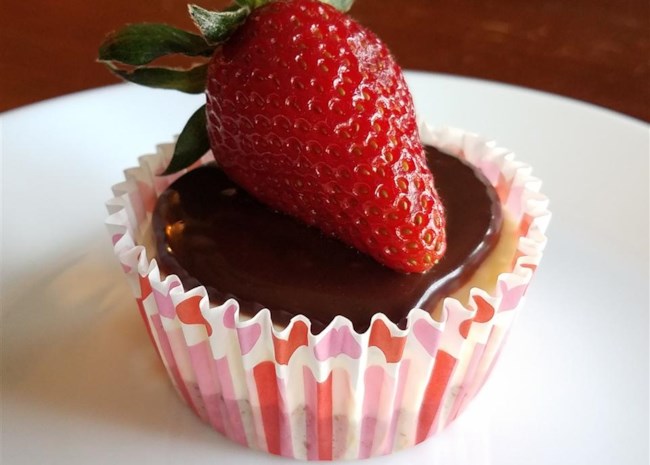 "I couldn't find the shells so i just used squares of puff pastry. So good! Also good with a berry mixture." — SMClanton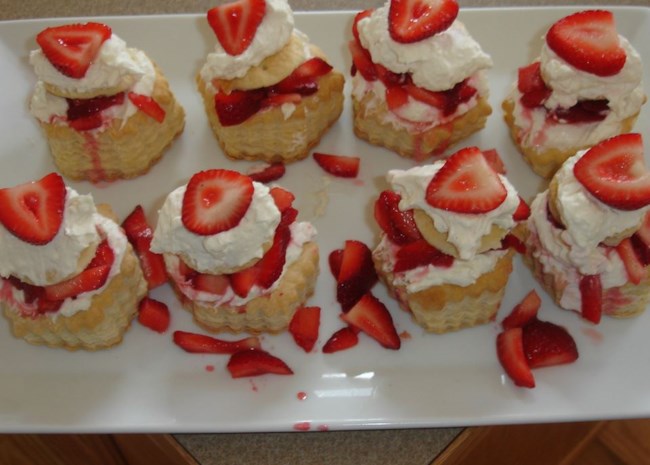 "One thing I would do is to twist a paper towel and try and dry out lightly the inside of the strawberries before filling that way the filling doesn't slide out." — chrissy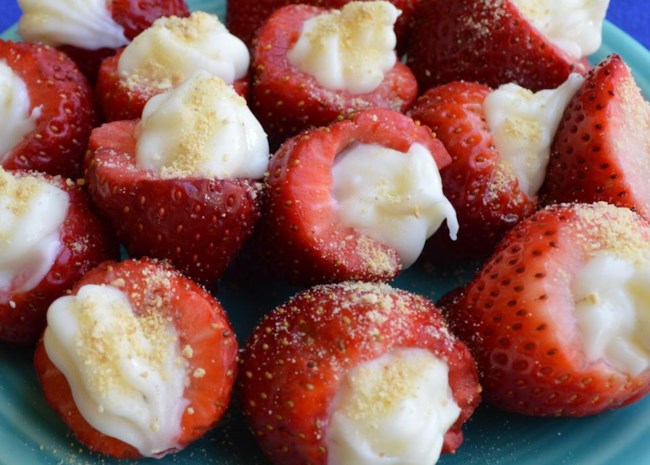 "Quite possibly one of the better, easy dessert recipes I've tried in awhile. Memorable actually. Rich, decadent and beautiful. Tender, buttery crust, creamy white chocolate filling, and the timeless combination of chocolate and raspberry. This unquestionably reminded me of petite gourmet desserts you'd find at fine quality brunch buffets." — naples34102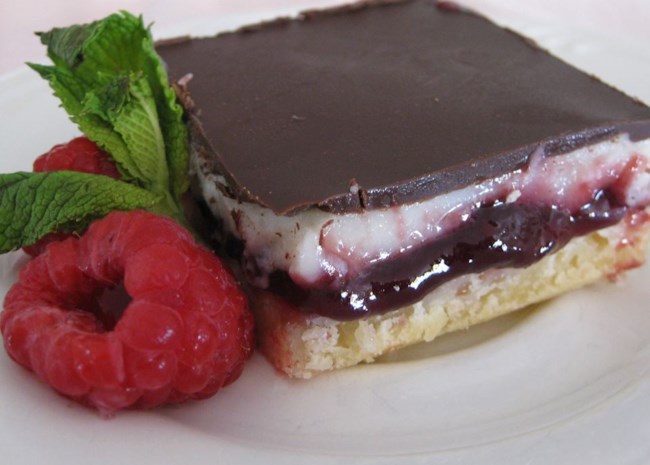 "This is an excellent recipe! They were excellent warm, and they were just as good the next day. They have the perfect mixture of the sharp cheesecake taste and the sweet brownie taste in a soft, smooth texture. Overall, excellent!" — dpink13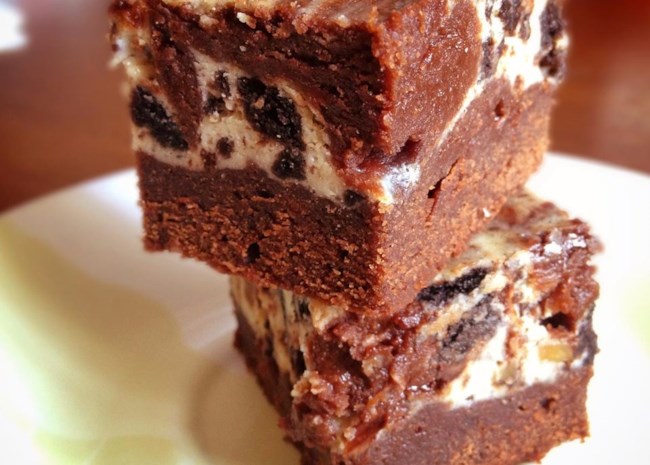 "Love this recipe! We made homemade whipped cream instead of the store bought stuff and also made our own strawberry glaze." — joy
---
---
Related