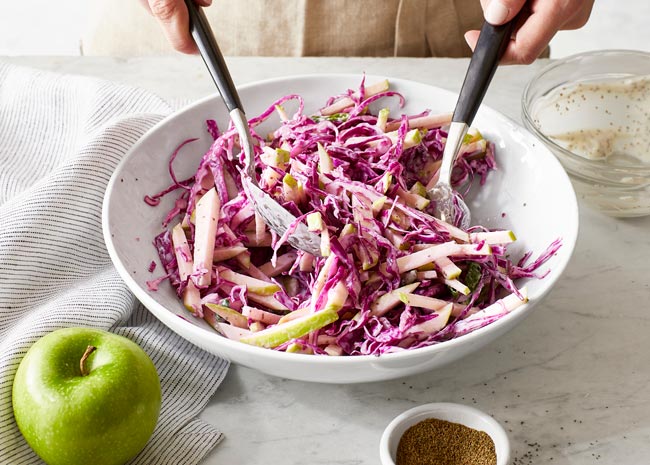 Code Slaw
By Caitlyn Diimig, RD
Use this easy Greek yogurt-based recipe to toss together a healthy slaw with your favorite ingredients. It'll be a welcome addition to Healthier Pulled Pork Sandwiches and picnic tables this summer.
Base Slaw Recipe
Ingredients
4 cups shredded vegetables and/or fruit
Use 2 cups each of 2 of the following: cabbage, apple, carrot, jicama, or cucumber
2 tbsp. fresh herb
Choose from the following: dill, cilantro, green onion, or parsley
1/4 cup Plain Low-fat Greek Yogurt
2 tsp. acid
Choose from the following: red vinegar, balsamic vinegar, white wine vinegar, lime juice, or lemon juice
2 tsp. sweetener
Choose from the following: honey or sugar
1/2 tsp. celery seeds
1/4 tsp. salt
Directions
Toss together vegetables and herbs in a bowl. In another bowl, whisk together yogurt, acid, sweetener, celery seeds, and salt. Add to vegetable mixture; toss to coat.
Related: 11 Fresh coleslaw ideas for Crunchtastic Summer Meals
Three Slaw Combos to Try
Variation #1:
Red Cabbage + Green Apple + Green Onion + White Wine Vinegar + Honey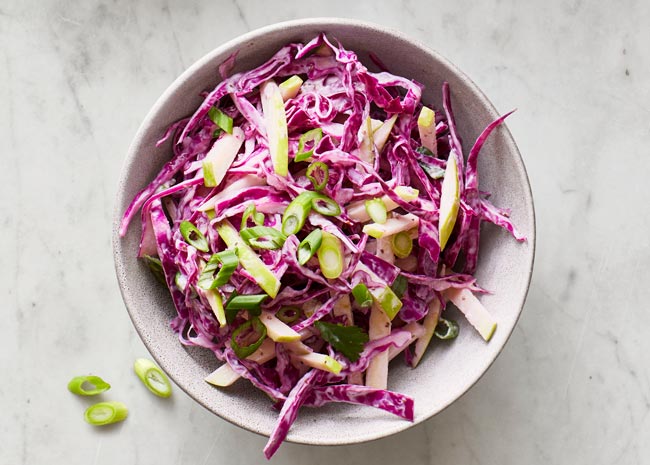 Variation #2:
Jicama + Napa Cabbage + Cilantro + Lime Juice + Honey
(We also added 2 Tbsp. radish matchsticks for a little color and crunch.)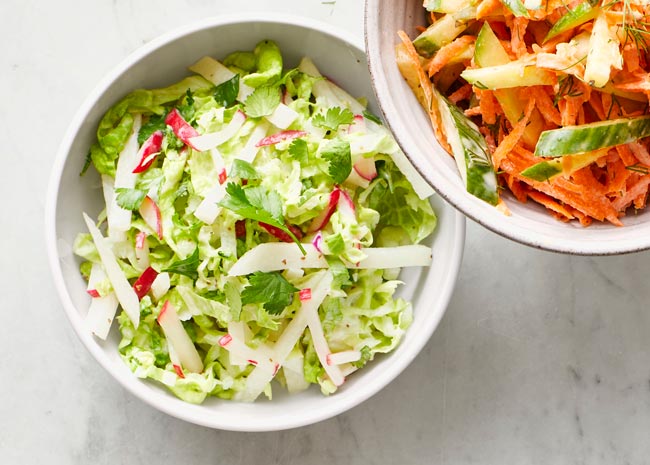 Variation #3:
English Cucumber + Carrot + Dill + Red Wine Vinegar + Sugar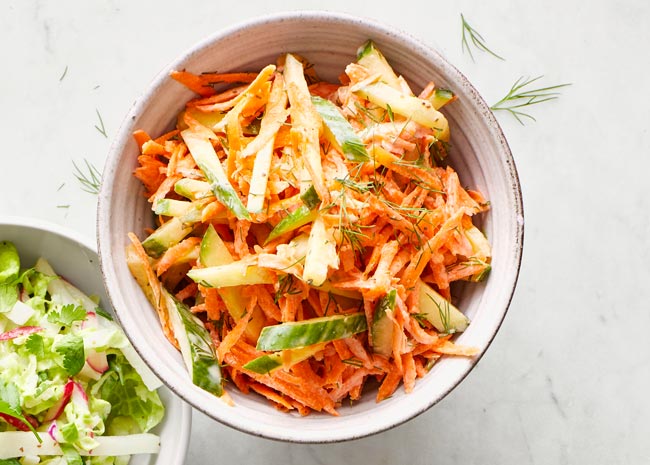 More to explore
Get tips to make the best homemade coleslaw.
Try 11 fresh ways to make crunchtastic summer coleslaw.
Check out our collection of coleslaw recipes.