Save time with Sunday meal-prep.
Planning your meals in advance and doing some light meal prep on a Sunday will set you up for a week where you'll spend less time in the kitchen and more time doing as you please. This is especially great during the busy summer months, when you'd much prefer to be outside enjoying the warm weather instead of spending too long cooking dinner. In this meal-prep plan, we map out a week of easy summer dinners and outline the things you can prep-ahead on Sunday afternoon to make way for 15-minutes dinners during the week. Follow the Sunday Meal Prep steps below and print the shopping list for a week of fast and delicious dinners.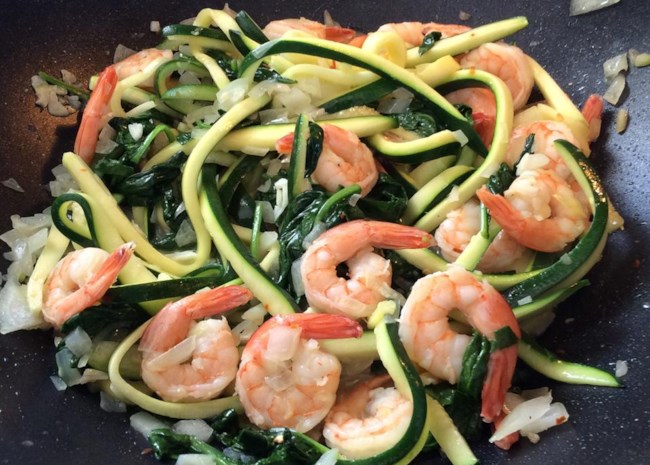 Sunday Meal Prep = About 1 hour
Make the Grilled Rosemary Chicken Breasts (double the recipe to make 8 servings, so you have enough for dinner on Tuesday & Wednesday).
Make The Best Lemon Vinaigrette and refrigerate.
Hard boil 3 eggs and cook 6 slices of bacon for the Cobb Salad
Make the marinade for Marinated Flank Steak and refrigerate.
Trim green beans for dinner on Thursday and refrigerate.
Wash salad greens (to be used on Sunday, Tuesday & Saturday) and refrigerate.
Get the Recipes and Serving Suggestions
Serve with: Toasted dinner rolls with olive oil for dipping
This veggie-packed shrimp Florentine recipe uses zucchini "noodles" in place of pasta, fresh spinach and lots of garlic to create a delicious and light summer dinner. Save yourself some prep time and use "pre-zoodled" zucchini from the grocery store to get this recipe on the table quickly. If you can't find store-bought zucchini noodles, use a spiralizer tool or simply cut zucchini into thin strips. Serve with toasted dinner rolls with olive oil for dipping.
Related: Herb-Infused Olive Oil Recipe
Serve with: Leafy greens dressed The Best Lemon Vinaigrette
This quick Mediterranean chickpea salad is ready in 15 minutes for a fast and flavorful vegetarian dinner. Use the serving size adjuster on the recipe page to double the recipe to serve 8, so you have enough chickpeas for dinner tonight and on Tuesday. Serve the chickpea salad over a big pile of leafy greens dressed with The Best Lemon Vinaigrette.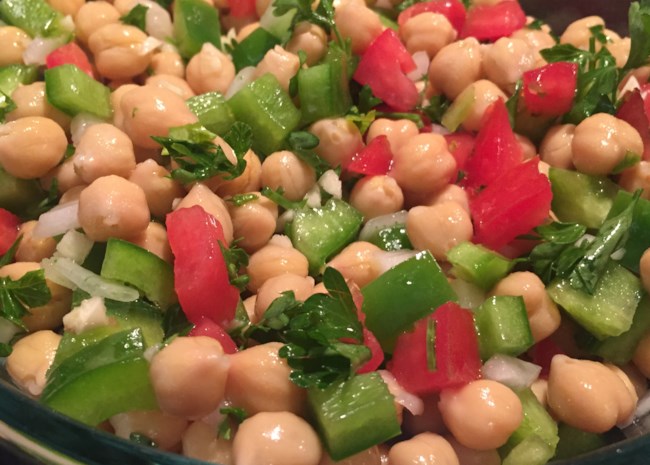 Serve with: Leftover Mediterranean Chickpea Salad II
Tonight's dinner comes together in just 5 minutes thanks to the meal prep you did earlier in the week. You can plan to eat the Grilled Rosemary Chicken Breasts chilled or can heat them back up in the microwave or on the stove top. Serve the chicken with leftover Mediterranean Chickpea Salad II for a quick and easy summer dinner.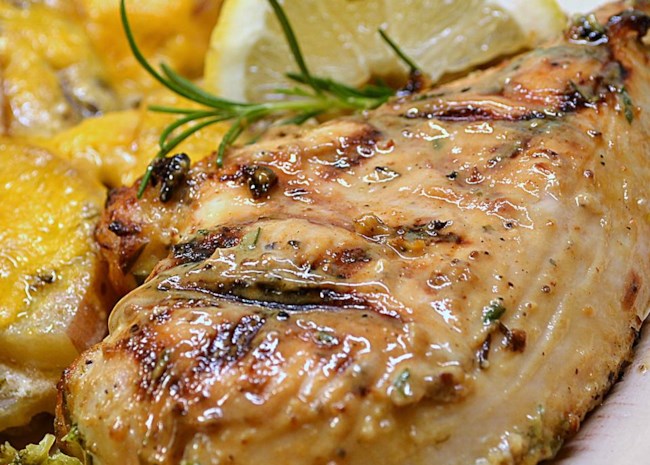 Wednesday: Cobb Salad | Ready in 15 minutes
Serve with: Leftover Grilled Rosemary Chicken Breasts
Use the hard-boiled eggs, bacon, and Grilled Rosemary Chicken Breasts to construct this classic Cobb salad. Given that everything is already cooked, all that's left to do is prep the veggies and assemble the salad for an easy 15-minute (or less) dinner.
Related: Chicken Leftover Recipes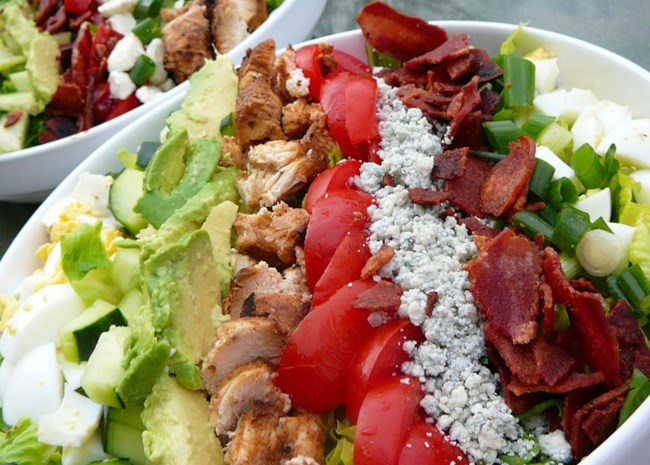 Serve with: The Easiest Corn on the Cob and steamed green beans
In the morning on Thursday, add the flank steak to the marinade you made on Sunday. Let the steak marinate for at least 6 hours before cooking. Serve with The Easiest Corn on The Cob and simple steamed green beans to round out the meal. Using the microwave to cook the corn, and having already trimmed the green beans during Sunday meal prep means these two sides will be ready in just a few minutes.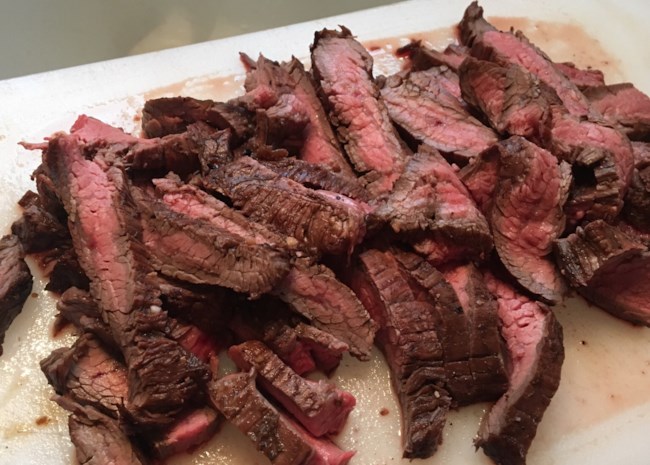 Serve with: Summer sausage and mozzarella cheese pearls
This simple bread salad recipe boasts the classic summer combo of juicy tomatoes and fresh basil. On the table in 10 minutes, this recipe is impressively delicious for such little effort. Serve with sliced summer sausage and mozzarella cheese pearls to round out the meal and give this dinner a picnic feel.
Related: 15 Easy & Impressive Picnic Recipes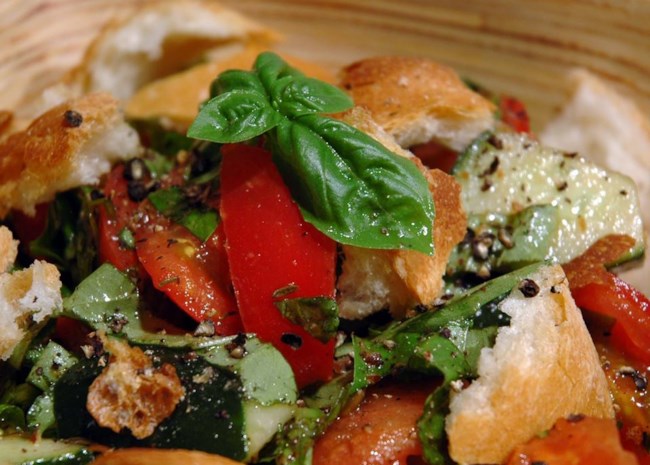 Serve with: Side salad with dressing of your choice
A classic summer dinner for the weekend, these Chicago-style hot dogs are a fast and delicious, and a perfect option for a weekend dinner idea. Serve with mixed greens topped with the dressing of your choice to round out the meal.
Related: 10 Essential Salad Dressings for Summer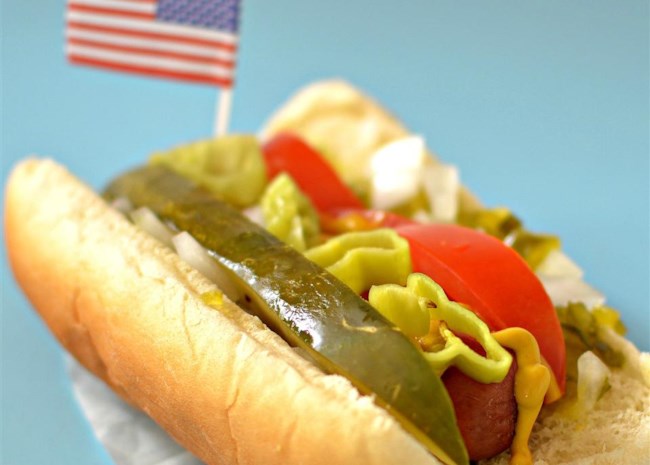 More to Explore