Ready for a break from the typical brunch script? Consider a Mexican brunch. It's sure-fire way to spice up basic breakfast or brunch. These top-rated brunch recipes feature everything from Mexican crullers to Mexican breakfast casseroles to a Mexican-inspired lowish-alcohol brunch cocktail. And we didn't leave out standards like chilaquiles and huevos rancheros. Give 'em a try!
"Quick, easy, and delicious," says BEARNESTA. "I learned this recipe from many years of eating with the Mexican cooks at my restaurant. They like to sneak in breakfast before we open. I've grown to LOVE this breakfast. If you like spicy food, you will love this."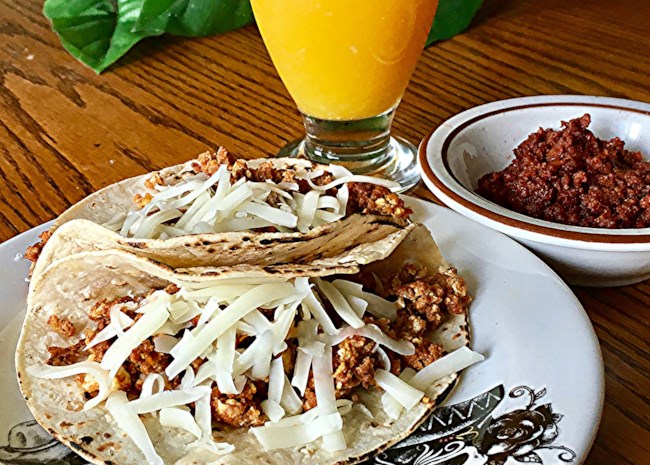 Photo by Yoly
"Easy, authentic Mexican recipe that my mom taught me," says Jessica Mariscal. "It's a casserole of tortilla chips mixed with eggs and salsa, and topped with cheese. Serve with refried beans."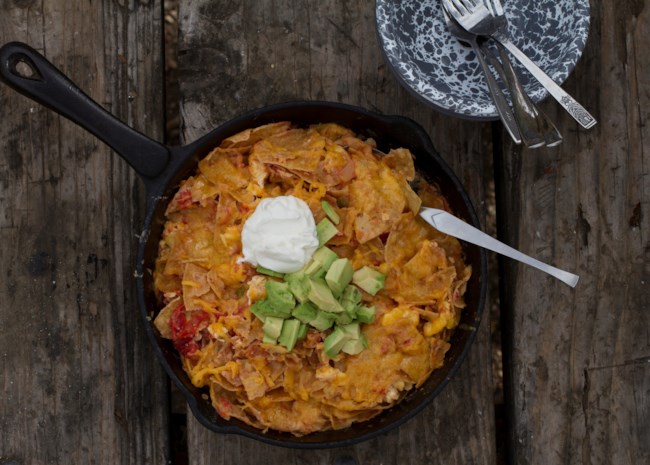 Photo by ECEats
"A zesty Mexican flavored casserole that is easy to prepare," says MOMMYMACHINE. "Baked eggs, corn tortillas, and vegetables are smothered in a hearty enchilada sauce."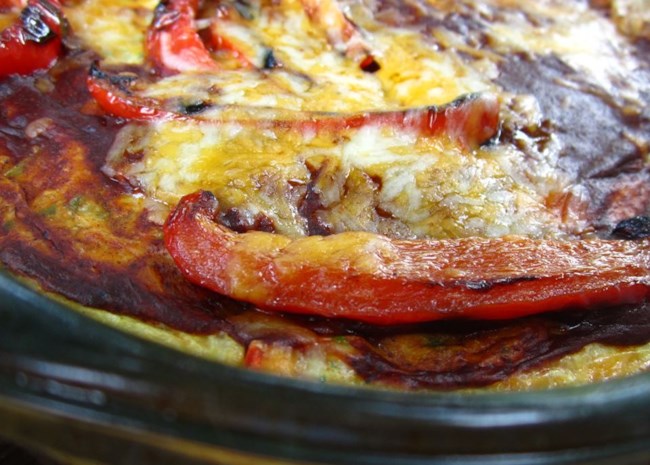 Photo by pomplemousse
"Layered with black beans plus fresh salsa and shredded Monterey Jack cheese, this is a delicious version of the classic Spanish or Mexican 'rancher's eggs' dish," says ZZ.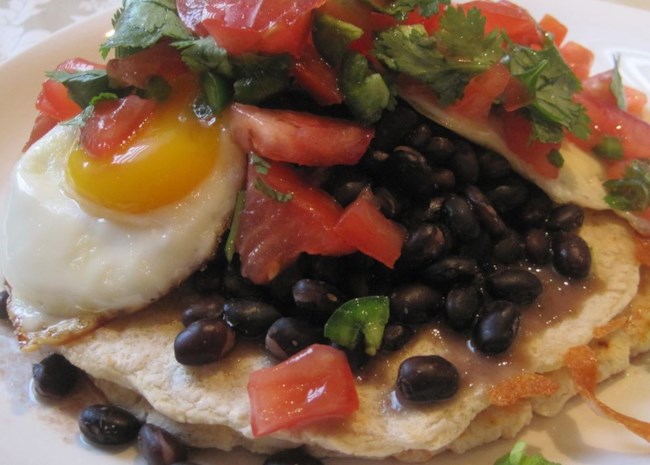 Photo by ZZ
"This was my husband's favorite breakfast growing up in a Mexican household," says SHELLSHOCK. "Now we make it all times of day and even our kids always ask for seconds. Very simple, inexpensive, and quick to make. I sometimes add hot pepper sauce, or ingredients you would like in a omelet, but my husband prefers it the traditional way."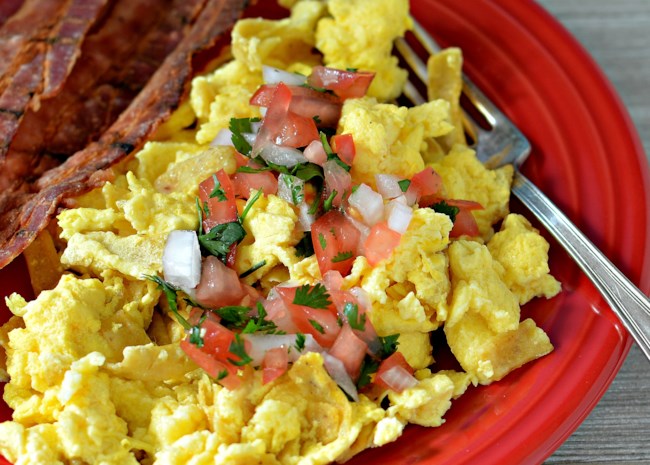 Photo by bd.weld
"A hearty breakfast dish that includes hashbrowns, cheese, ham and diced green chilies rolled into flour tortillas," says MAMASPICE. "A new favorite for your next brunch or office get together that can be made in advance and reheated easily the next day."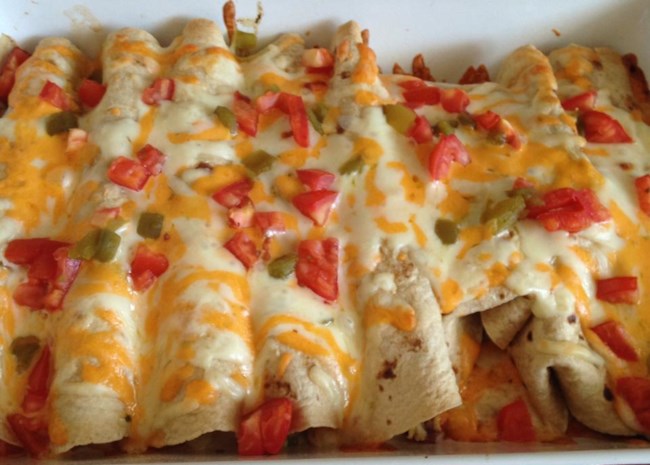 Photo by tara
"These Mexican fritters are very common at fairs," says Delia. In my border hometown, the line at this stand is always overwhelming. People wait hours in line just to get a taste of these churros. I have run across several recipes but this is the best one by far."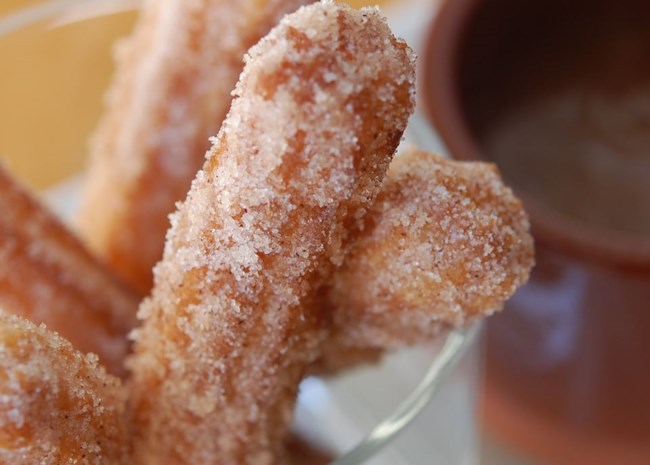 Photo by Laura Y
"Here's a hearty, eggless breakfast with minimal prep," says fabeverydayblog. "This is a Mexican-inspired variation on the traditional corned beef breakfast hash."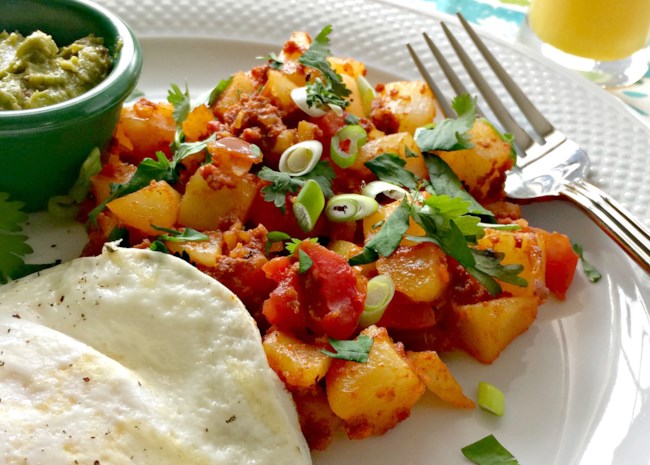 Photo by Kim's Cooking Now!
Seasoned strips of flank steak sizzle in the skillet with onions, potatoes, bell pepper, and jalapeno peppers to create hearty breakfast burritos. "Truly delicious!" raves Buckwheat Queen. "I knew these were going to be addictive, and they are. I used pinto beans instead of potatoes. The flavor just bursts in each bite."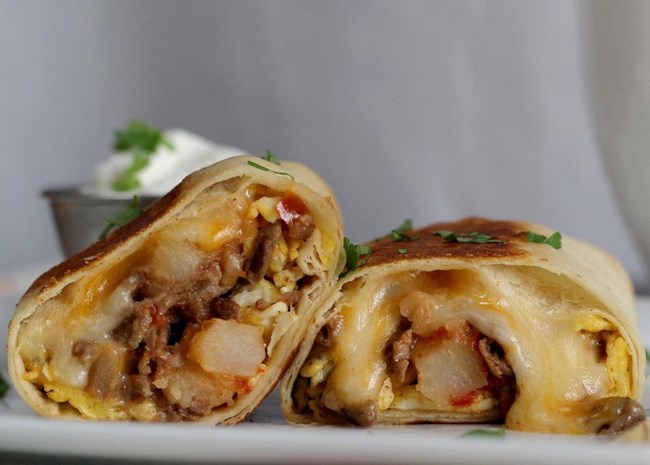 Photo by Allrecipes
Budget friendly, quick, and easy to make, these sausage, Cheddar, and egg breakfast quesadillas are a can't miss hit for breakfast or brunch. "It's great to stay at home and eat with your family or to take on the go," says 1ProudMomof3.
"I've heard it described as 'Bloody Mary meets Mimosa,' which makes me never want to go to brunch again," says Chef John. "But it's also kind of accurate. This spicy, savory, tangy, amazingly refreshing cocktail is considered one of the best hot-weather, adult beverages ever. You can use tomato juice or make your own using fresh cherry tomatoes."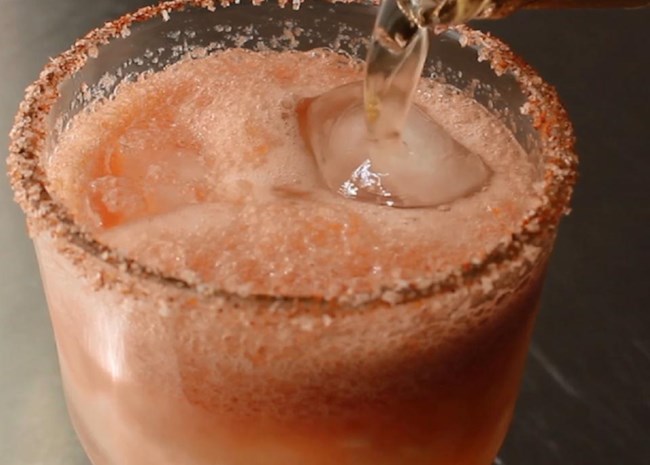 Photo by Chef John
---
Check out the collection of Brunch Recipes.
---
Related: