Can you pucker up and smile at the same time? Our most popular lemon desserts will put you to the test with their tongue teasing, sweet/tart flavors.
"My first attempt at making a lemon meringue pie and it was delicious! Just as the name implies, it tastes just like the ones my Grandma used to make." -- SandyS
---
Related: Get tips for making light and airy meringues to top all your favorite lemon meringue pie recipes.
---
"Best lemon squares I've ever had, and easiest I've ever made. An easy five star for me!" -- Sherri
---
Related: Learn how to make the Lemon Cream Cheese Bars everyone loves, and browse all of our lemon pie bar recipes.
---
"I've made this several times and love it every time. I change the toppings with other fruits and berries, but the basic cheesecake recipe is the same every time. I always get rave reviews!" -- samsel
---
Related: These simple tips help you make the best cheesecakes, then you can conquer all of our cheesecake recipes.
---
"It was delicious and a hit. I will definitely be making it again this summer. Very refreshing. I recommend using sugar-free lemon jello pudding to save on some calories or Not!" -- codenamejag
---
Related: Check out our very best fruit trifles, and get more recipes for decadent trifles.
---
"Wow! Light, fresh, and bursting with flavor. For lemon lovers only! I served ours with a float of citron vodka - even better. Perfect for a hot summer night." -- cowgirll
---
Related: Find more recipes for refreshing fruit sorbets.
---
"These were really good. Delicate cookies, sort of like a light version of shortbread. I used butter over margarine though, and used all lemon zest as I was looking for as much lemon flavor as possible" -- CC<3's2bake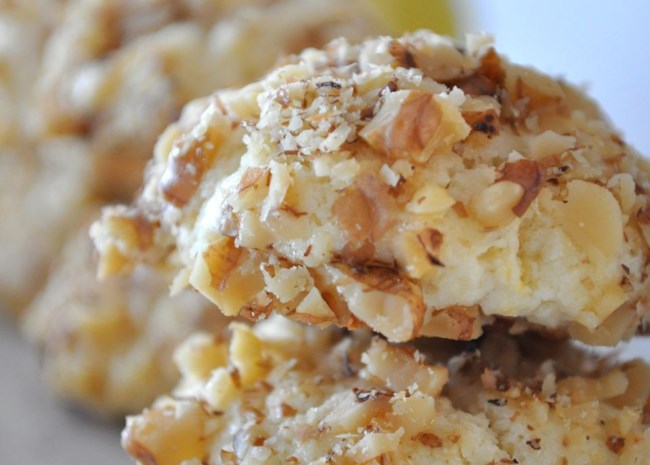 ---
Related: Find more delightful lemon cookie recipes.
---
"This is easily the best lemon loaf I've made! It just needs to be clear that in the glaze, by white sugar, they mean icing sugar (confectioners' sugar). I used just white sugar and after realized the mistake. But it's amazing!" -- ElleDavis
---
Related: Discover all the delicious ways you can make lemon cake.
---
"I loved it and so did my guests! This is the first time I tried to make a lemon tart and so many recipes call for so many complicated steps but this recipe was simple easy and delicious." -- pattie
---
"Loved them! Nice and tart. The tartness seems more impressive the next day." -- Richard Shupe
---
"I love lemon curd and have never made it at home because I thought it would be too much trouble. Totally easy and came out perfectly (hence the name, I guess). Thanks!" -- SunnyByrd
---
You might also enjoy...
Browse our entire collection of delicious lemon desserts.
Short on time? Try 5 quick and easy lemon treats to brighten your day.