Fresh mushrooms add savory deliciousness to these top-rated vegetarian recipes.
"I've tried making vegetarian Bolognese many times but never really succeeded," says AngelasHeaven. "This time it turned out really great and it's now one of my family's favorite meals. Good the first day, it's even better the second day. So make a big batch and enjoy this Bolognese over a couple of days. Garnish with Parmesan cheese and serve with a salad."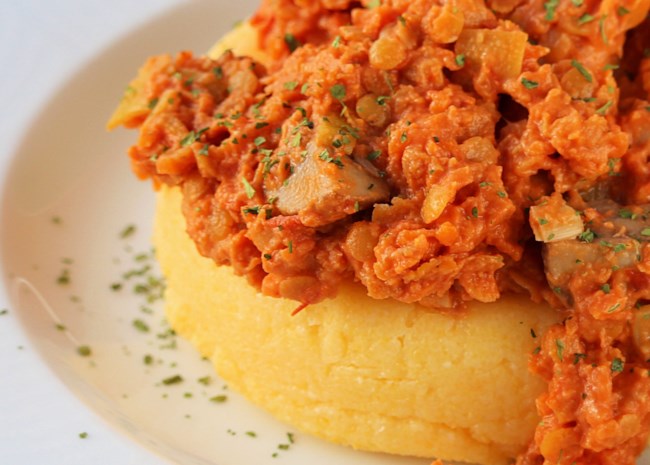 Photo by Buckwheat Queen
You'll toss spinach fettucine with a flavorful cream and mushroom sauce. "A yummy, very quick and easy vegetarian dish," says BRIGIT. "On the table in 30 minutes."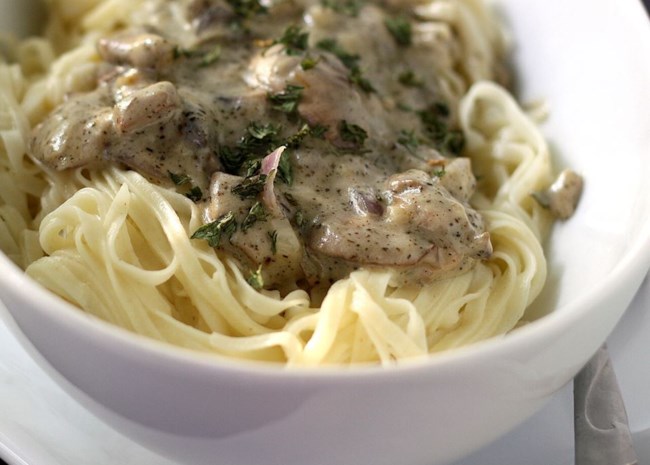 Photo by sermagra
This vegan mapo tofu features shiitake mushrooms in a show-stopping sauce of fermented black beans, chili bean paste, and Sichuan peppercorns. "When you're short on time and you're in need of something nutritious, then this quick vegan mapo tofu will certainly satisfy your taste buds," says MyNutriCounter. "This is an authentic Sichuan-style mapo tofu, which is both spicy and aromatic."
Photo by MyNutriCounter
"Thanks to a thorough browning, mushrooms provide more than enough savoriness to these meatballs," says Chef John. "The garlic, cheese, and parsley do the rest. What really blew me away was how close the texture was to actual meatballs. They are officially approved for use on spaghetti!"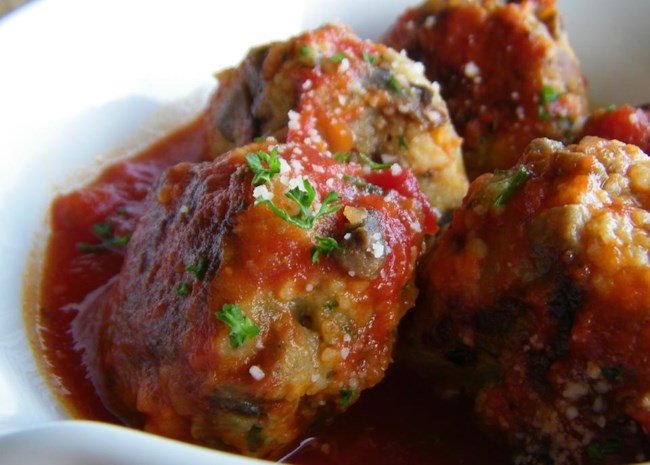 Photo by catherine.drew
"This veggie lasagna is a satisfying meatless meal packed with mushrooms, butternut squash, tomatoes, and Italian cheeses," says Betty Soup.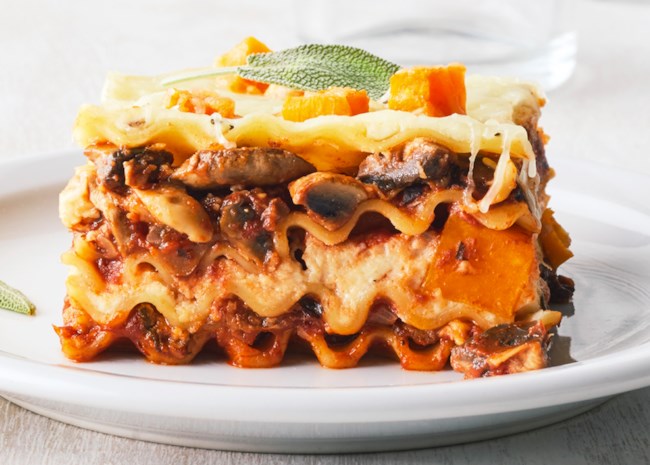 Photo by Allrecipes Magazine
Barley and mushrooms are sauteed with red onions and a balsamic reduction. "This is a wonderful, whole-grain barley dish," says Dawn.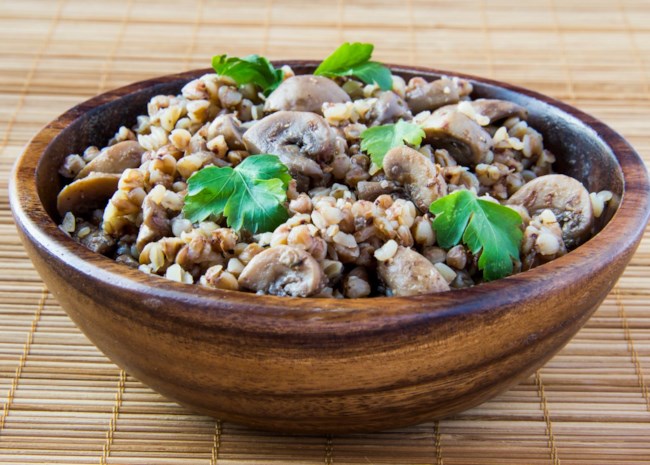 Photo by Dawn
"Kale and crimini mushroom stroganoff is one of my favorites," says Amanda Reilly. "It's so hearty and delicious but a lot healthier than the original recipe. It's date night dinner perfected!"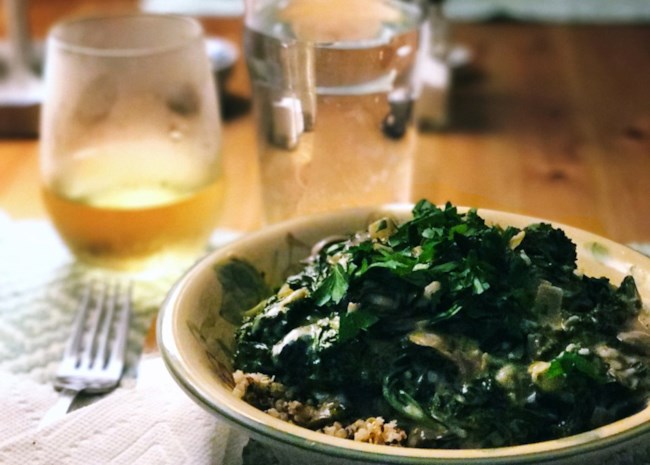 Photo by Amanda Reilly
Shiitake mushrooms are cooked with garlic, shallots, artichoke hearts, capers and white wine, and tossed with angel hair pasta. "A delicious vegan version of the classic dish," says Popinki.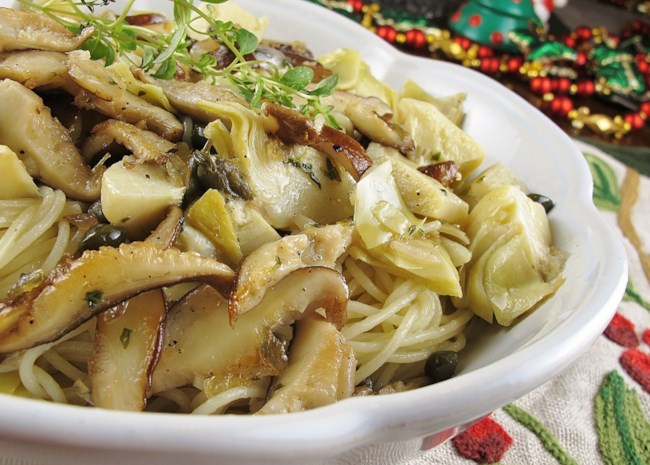 Photo by naples34102
"This is a great vegetarian alternative," says apopova. "Use vegetable stock instead of beef if you want it to be truly meat free. This soup is full of flavors: sweet, salty, sour, and bitter. It's great for a chilly night."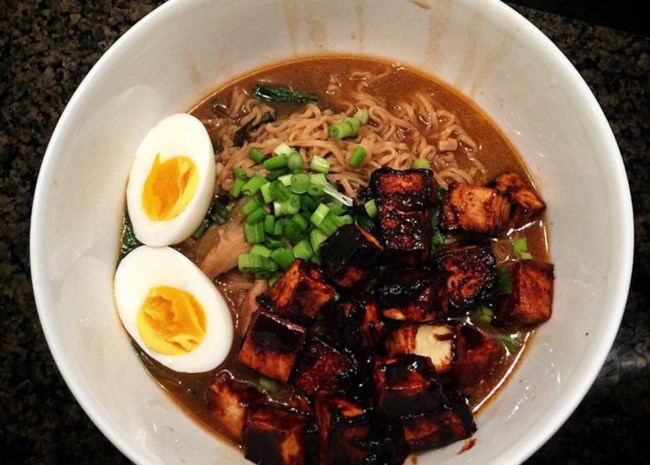 Photo by apopova
Ground soy 'meat' crumbles and mushrooms give meat sauce a vegan makeover. "Delicious, quick, vegan comfort food," says shelbyRS93. "I like to add a little hot sauce (such as Tabasco) or cayenne pepper, but that's just me!"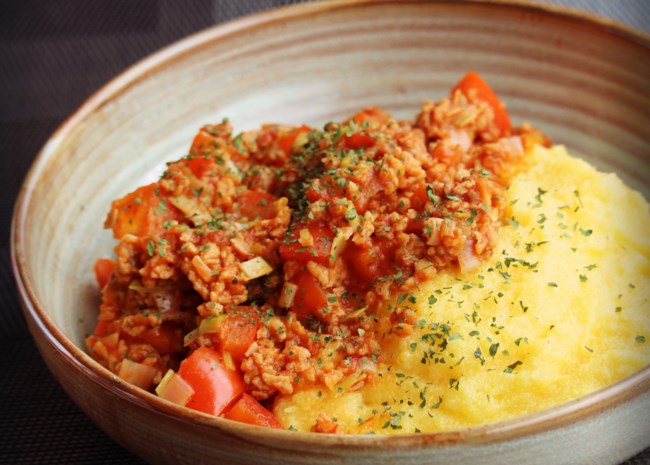 Photo by Buckwheat Queen
---
Want more? Check out our collection of Mushroom Recipes.
---
Related: