The best wines for summer BBQs
Move over, beer—wine is the new beverage star of the barbeque this year. It may seem obvious to crack a couple of cold ones when you fire up the grill on a hot summer day, but who says a glass of wine isn't just as welcome? Grilled meats (even burgers and sausages) taste great alongside a refreshing glass of wine. Use the tips below as your go-to guide to pairing the perfect rosé, white, or red with whatever it is you're throwing on the grill.
Try Rosé at Your BBQ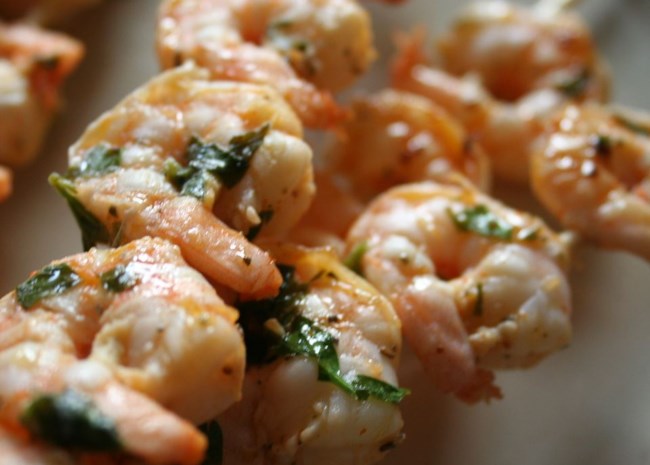 Photo by Jennifer Baker
It's a common misconception that all rosé comes from the same grape—in fact, rosé can be made from many of the same grapes that your favorite reds are from.
Pair with: Its color may give it away, but this evermore popular pink wine's flavor profile is actually somewhere in between a light white and heavier red, perfect for pairing with grilled chicken, fish, or shellfish.
Try it with: Grilled Marinated Shrimp
More to try: Top-Rated Grilled Shrimp Recipes
Best White Wines for a BBQ:
Chardonnay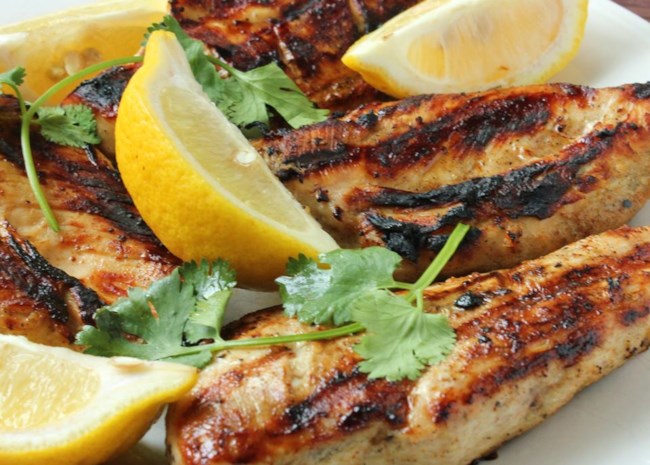 Photo by Dianne
Pair with: This often oaky white is on the bolder side of the flavor scale for white wines, so it can stand up to meaty grillables, like chicken, but also pairs great with lighter foods like grilled seafood.
Try it with: Greek Style Garlic Chicken Breast
Riesling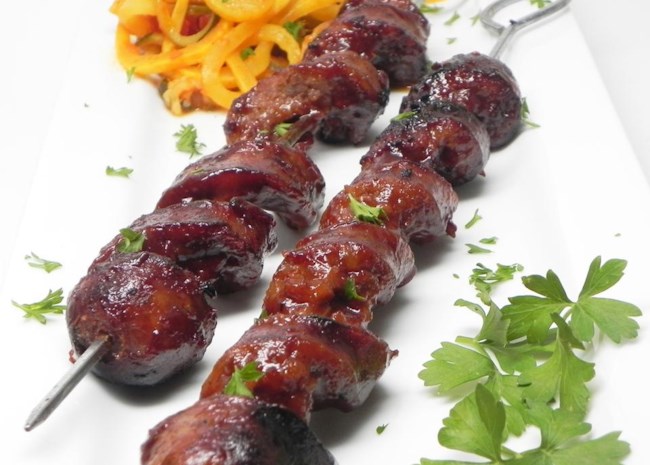 Photo by Soup Loving Nicole
Pair with: On the sweeter side of white wines, Riesling is great for balancing smoky meats like sausage; but of course, like most white wines, it pairs nicely with a piece of grilled fish.
Try it with: Curly-Q Grilled Sausages
Pinot Grigio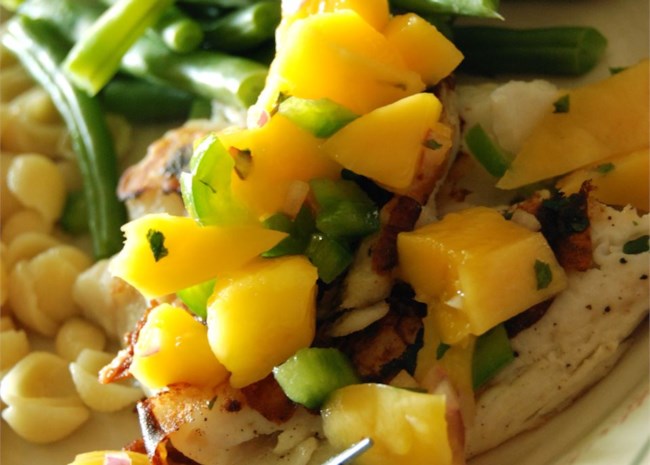 Photo by mainemom2
Pair with: The lightest of the whites on this list, Pinot Grigio is a crisp refreshing white that pairs best with light fare like fish and shellfish.
Try it with: Grilled Tilapia with Mango Salsa
Related: Essential Tips for Grilling Seafood
Best Red Wines for a BBQ:
Cabernet Sauvignon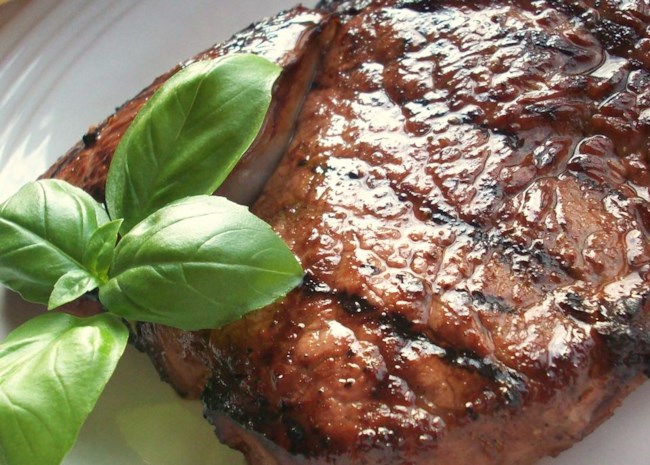 Photo by CookinBug
Pair with: This full-bodied red goes best with bold flavors (it will overpower lighter ones), so it's perfect for grilled steak but also pairs well with grilled pork or a juicy grilled burger.
Try it with: Savory Garlic Marinated Steaks
Pinot Noir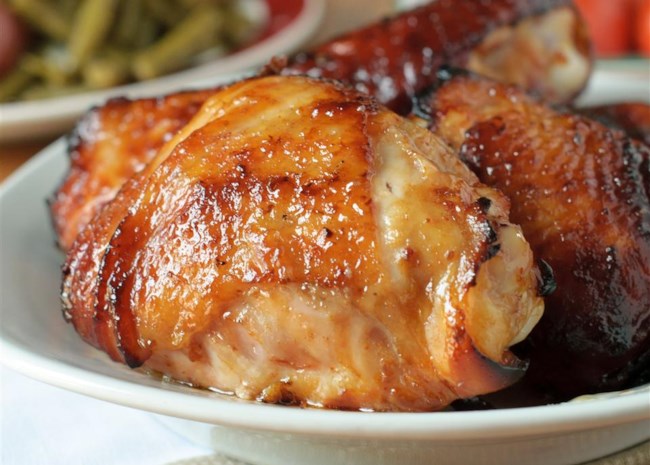 Photo by KGora
Pair with: Lighter than most other reds, Pinot Noir harmonizes well with chicken (especially dark meat) but also stands out against bolder flavors like pork and burgers.
Try it with: Rusty Chicken Thighs
Syrah
Photo by Allrecipes Magazine
Pair with: Often described as "peppery," this full-bodied red, like Cabernet, shines next to bold flavors. Getting a little spicy on the grill? Reach for the Syrah, especially with pork, steak, or burgers.
Try it with: BBQ Teriyaki Pork Kabobs
Related: How to Grill Pork Perfectly
Red Blend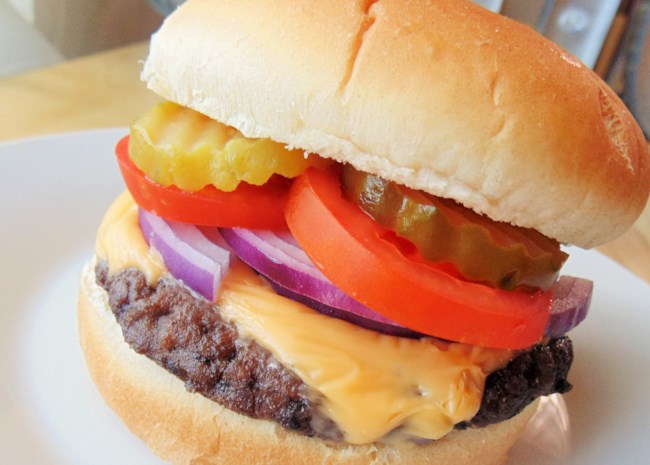 Photo by Christina
Pair with: Blends are sometimes considered "less-than" single-grape varities; however, blends allow for a more balanced flavor thanks to the mix of grapes. This also makes them more versatile—pair it with burgers and sausages or opt for a more classic red pairing like pork or steak.
Try it with: Big Smokey Burgers
Find more: 10 Top-Rated Burgers for Summer Grilling
Related:
7 Grilled Foods That Scream Out for Rosé
Try This Simple Trick and You'll Love Red Wine on Hot Days
Perfect Wines To Pair With Appetizers (Your Illustrated Guide)
The 15 Best Recipes To Pair With Merlot