Gird your loins and pack your Pepto. It's fair-food season.
Let's all agree to suspend judgement and simply marvel at some of the most outrageous, gut-busting food you'll find at America's biggest state fairs this summer. Plus, we've got recipes if you want to bring the fun to your own backyard.
The crispy batter, crunchy cookie, and creamy filling combine to make one of the world's most decadent fair foods. "This is a carnival favorite where I grew up," says Olivia C. "Oreos get dipped into pancake batter and fried -- yummy! You can do this with or without a deep fryer."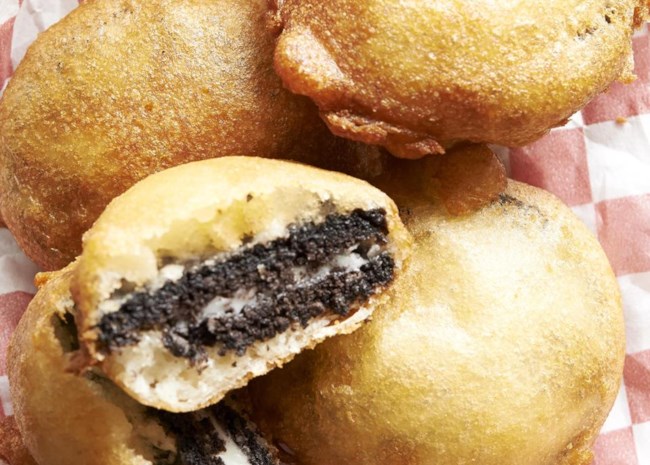 "These Mexican fritters are very common at fairs," says recipe submitter Delia. "In my border hometown, the line at this stand is always overwhelming. People wait hours in line just to get a taste of these churros. I have run across several recipes but this is the best one by far."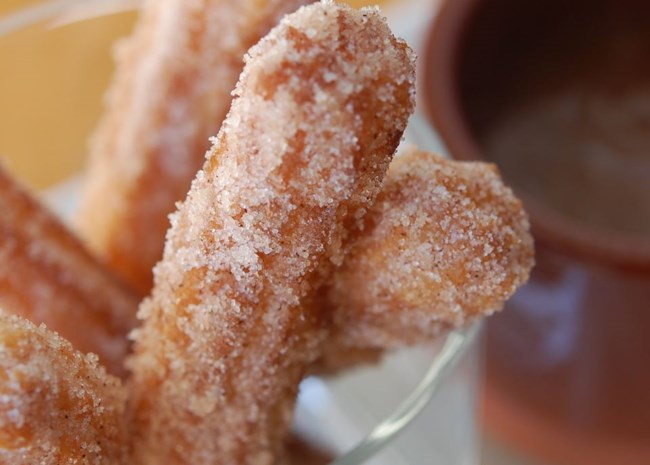 Not just for Cheeseheads anymore! Enjoy as is, or give your fried cheese curds a Canadian upgrade -- pile on the fries and gravy!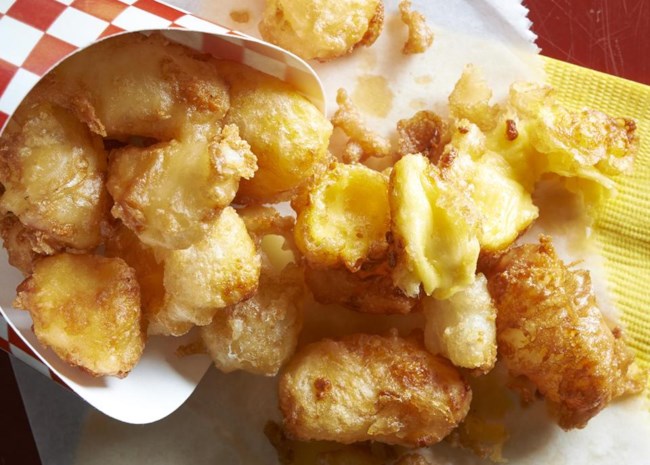 These crispy confections are more fun than a turn on the Tilt-a-Whirl! "This is it!!!!" says JDURLAND. "I grew up in Indiana and at the state fair we ALWAYS had an elephant ear."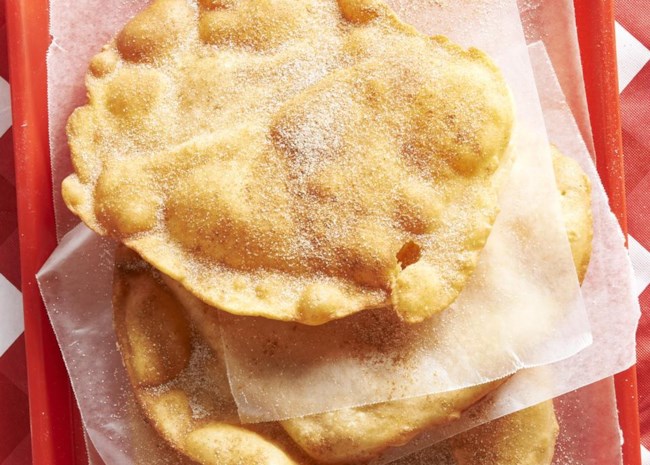 "Delicious!" raves NEAN THE BEAN. "I've tried making fried ice cream so many times, and this recipe has turned out the best! Very simple, just make sure you let it all freeze for a long time - it makes all the difference!"
There's no food more fun than a crunchy corn dog on a stick. "I made up this recipe many years ago, because I loved the corn dogs you buy at carnivals but could not find a recipe for them," says SUZZANNA.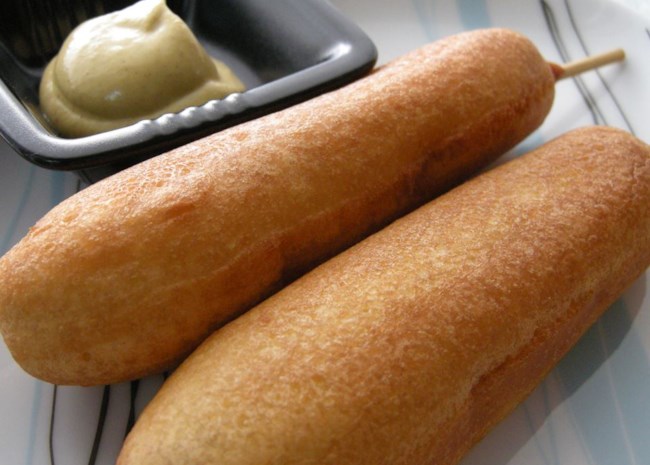 Fried battered bacon makes any day a carnival! "This is excellent for breakfast, snacks, or upgrade your BLT to a place it has never been before," says MomMom.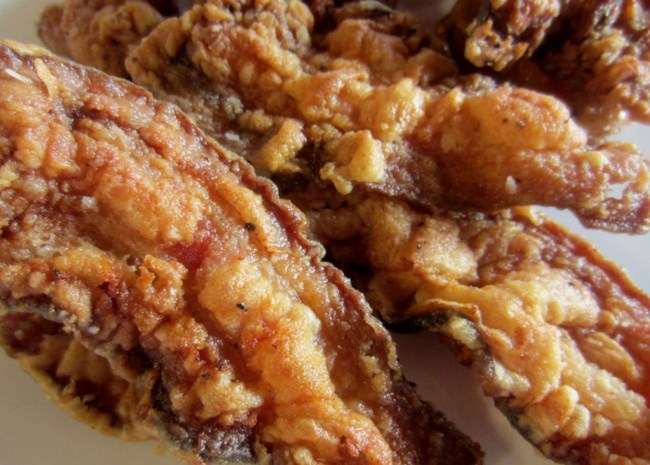 These crispy fried confections are the ultimate fair food! "I absolutely loved this! It tasted just like the funnel cakes at the amusement parks," says MELEXAN
Battered then fried, these delicious dill pickles are fair food at its finest. Says MARBALET, "This recipe also works well with other pickled vegetables, like pickled peppers." If you like fried dills, try Deep Fried Jalapeno Slices.
There's an apple underneath all that sweet, sticky caramel — so that means these are good for you, right? RIGHT?
More: Get tips to make the best caramel apples (so the toppings don't all slide off).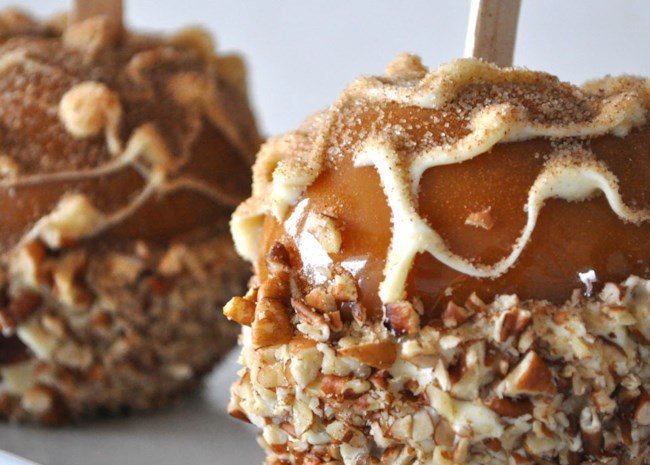 "We had this at the New York State Fair," says recipe creator Cindi. "When we saw the sign Hot Beef Sundae, we were both curious. Really, it looks just like a hot fudge sundae and when we got home we made our own version."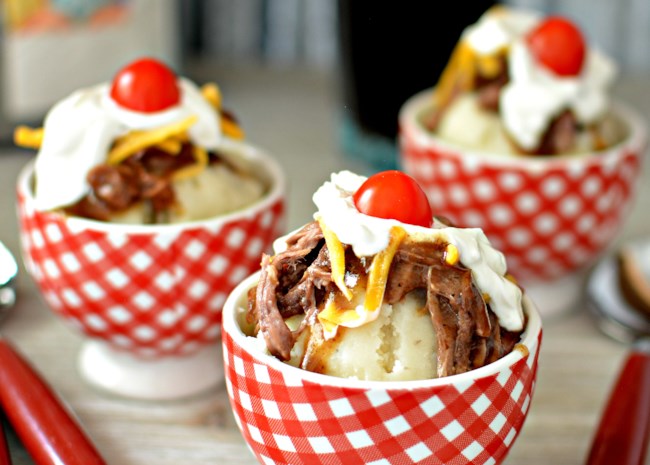 You might also like...