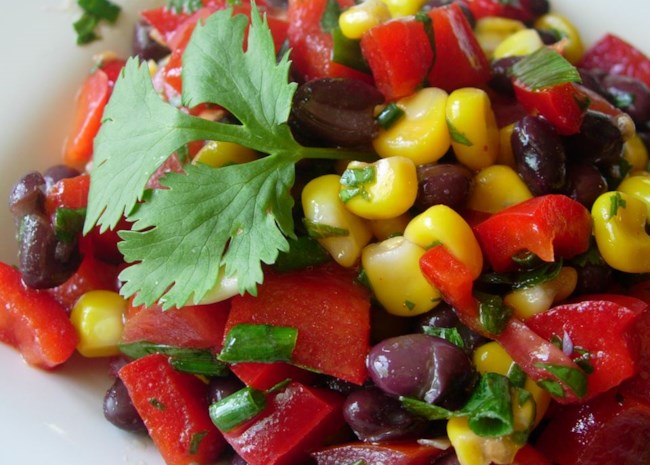 The sides that make the meal.
If family burger night is part of your weeknight dinner rotation, you'll appreciate these simple side dishes that complete your meal and take just minutes to make.
Try Bush's® Baked Beans as a quick and convenient side dish for your favorite burgers. The contrasting flavors of savory and sweet bring out the best in each other.
"I took these to a family BBQ and everyone loved them and now that has been the requested dish I bring to all my family's gatherings." -- Leslie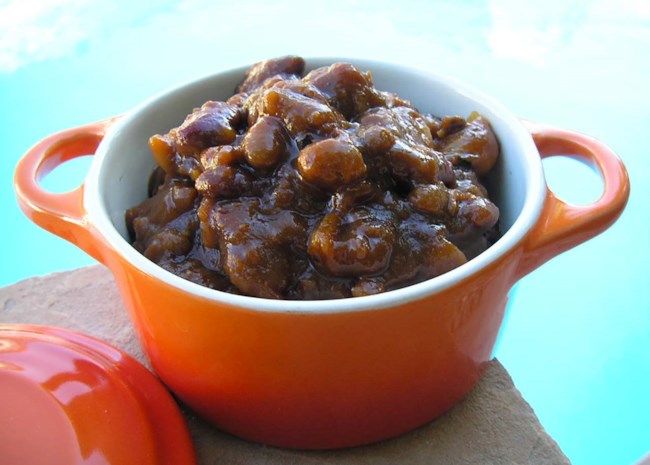 You can chop the tomatoes and cucumbers while the pasta is boiling, then toss the whole thing together with Italian salad dressing and Parmesan cheese while the pasta is still warm. Pack the leftovers for lunch the next day. "This is one of the best recipes I have taken off Allrecipes," says Tracey. "I substituted green pepper in place of one of the cucumbers." Watch the video to see how easy it is to make.
Your family will love the flavor of these baked fries, and you'll love that you're sneaking in some extra nutrition. "SUPER EASY! Will make them again," raves Far. "I used dried rosemary instead, and also added a sprinkle of garlic powder (since I do that for all my fries)."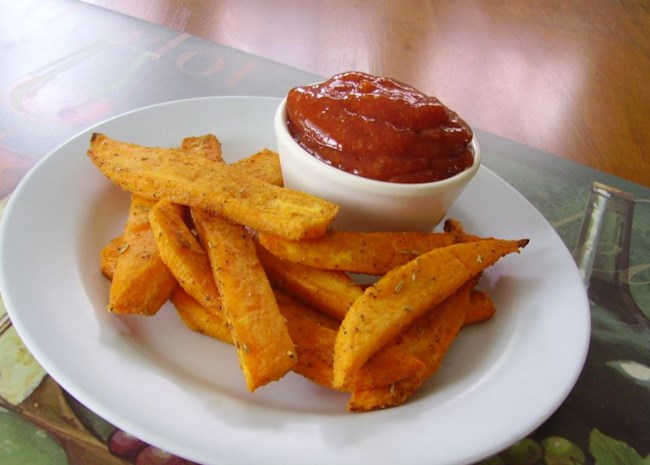 Use a bagged coleslaw mix if you want to slash even more time off the minutes it takes to make this tangy, crunchy no-mayo salad. "This coleslaw is fabulous! It's really easy and fast to make and it tastes great. I made this recipe yesterday. I was looking for a dressing that didn't use mayo. It's a definite keeper." -- PONDERTHIN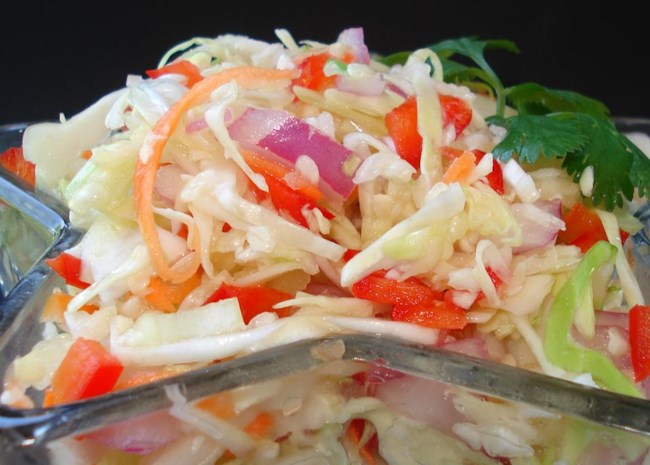 "Wonderful side dish that takes so little time to prepare! Who knew a little pint of cherry tomatoes could taste so good! I opted for olive oil vs. butter and used a bit of kosher salt and fresh cracked black pepper to season. I love the basil on these. Definitely serve hot off the stove as these cool down quickly. You could add a little shaved Parmesan or feta cheese to this to take it over the top." -- Jillian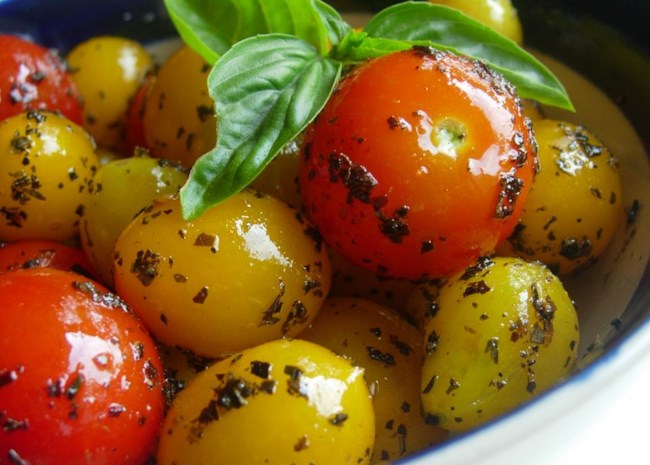 Canned black beans and frozen corn team up with fresh avocado, crunchy bell peppers, juicy tomatoes, and a citrusy dressing to make this top-rated salad. "This is one of my favorite recipes ever. My mouth waters every time I think of it! I double the lime juice, add a red onion instead of the green onion and use 2 cans of white corn instead of the frozen stuff. WONDERFUL!" -- SHANNINB
Talk about simple! Toss zucchini slices with olive oil, seasoned bread crumbs, Parmesan cheese, and oregano. Bake for 15 minutes. Done. If you want to make sure they're crunchy, slice them thinly and raise the oven temperature to 425-450 degrees F. Just keep an eye on them so they don't burn.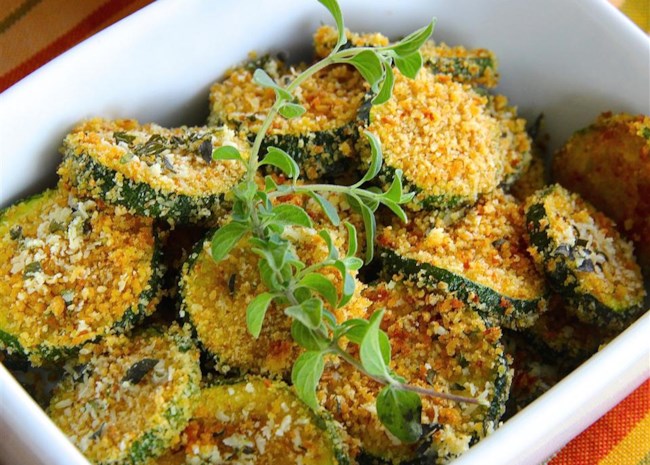 If you're grilling burgers outside, go ahead and grill your side dish at the same time. "I had never heard of the idea of BBQ'ing cabbage and was intrigued. I opted out of the butter and soy and substituted olive oil to be healthier. I simply drizzled olive oil over the quartered pieces and sprinkled with salt, pepper, and granulated garlic and it was delicious! The cabbage edges got a nice char on them while the rest of the cabbage was soft and succulent but not soggy." -- tcouturi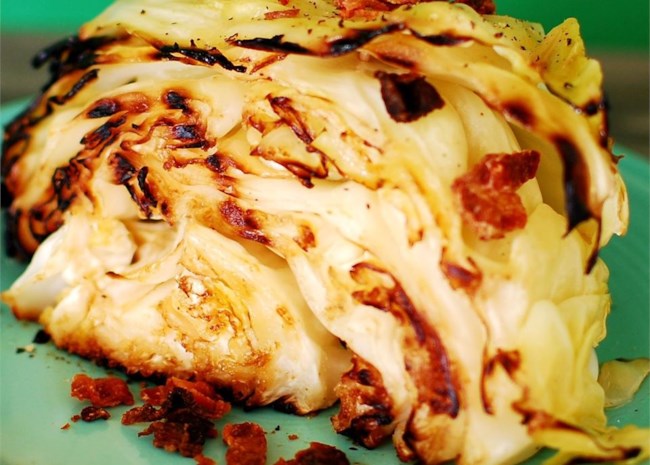 Avocados, tomatoes, onion, and lime make a bright, refreshing complement to any burger you put on your plate. "Sometimes the most simple things are the most delicious," says Krista Goodson Holle. "This simple salad is a good example of that. The lime provided a perfect acidity and flavor to this yummy salad. I would make again. The whole family loved it."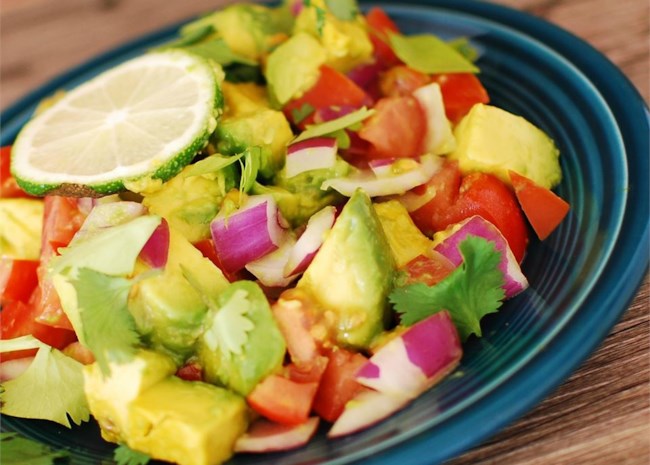 Try these oven-baked versions if you're hankering for fries and don't want to pull out the deep fryer on a weeknight. "I just mixed it all up on the cookie sheet -- no need to use a plastic bag. Ohhh, make sure to spray the cookie sheet with Pam or something so they don't stick! Great recipe, very good very easy!" -- Minnesota_Girl
Spoon these 'shrooms over your burgers or serve them on the side. Some folks cut back on the seasoning, and some liked the recipe as written. "Definitely a winner! I usually just use butter, olive oil and garlic and it's good - but the addition of the extra ingredients really spice these up perfectly." -- Kelly I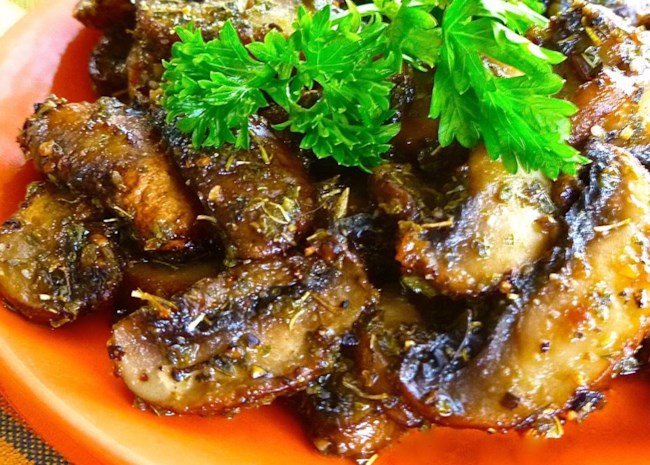 Another grill-along side dish that'll make your family sit up and take notice. Chef John says, "This is truly and ridiculously easy. The trick is to get the grill grates very hot. And the result? A lightly caramelized surface and a slightly smoky flavor. The insides stay cool and crisp. It's quite a contrast of tastes and textures." Watch the video to see how he does it.
---
---
Related