Udon is the ultimate comfort noodle: pleasantly toothsome and plump. Slurp these thick, wheat-flour noodles in soup, add them to stir-fry, or toss in a salad for a quick weeknight meal. Find them fresh, frozen, or dried in the Asian foods section of most supermarkets.
The Best Quick Weeknight Dinners with Udon Noodles
"Excellent, quick recipe! Added some chicken, carrots, bean sprouts, and green beans, and it reminded me of the Thai chicken from The Cheesecake Factory," says VIRGINIA ADDIS.
"I love udon noodles," says Diana71. "It's perfect with all the vegetables, and I also added tofu. I wish I had snow peas on hand!
This one-pot meal is Japanese-style comfort food that stars udon noodles, chicken, tofu, and colorful vegetables. There's something for everyone.
"A delicious combination of Asian flavors infused in lean meat, vegetables, and Japanese noodles," says Chrissy. "So comforting, you won't even know this was low-fat!"
Ready in 30 minutes! "This delicious stir-fry is similar to yakisoba, but is made with thick, white udon noodles and tossed with a much simpler sauce," says Diana71. "Often used in soups, udon noodles are also delicious fried--the texture is just awesome because they are chewy. Try to find frozen or fresh udon noodles. Dried udon noodles will work, too, but you'll lose some of the signature texture."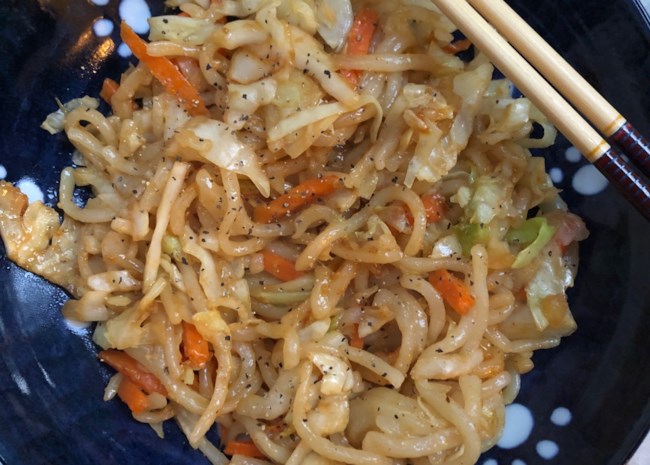 Photo by Diana71
"The dressing is very good. You can easily adjust the veggies to suit your tastes," says Jillian.
---
---
Related:
Happy cooking!