Sure, summer's now a faded memory. But it's still prime time for pickling! In the chill months, break out the beets, peppers, eggs, carrots, apples, onions, cheese—wait, cheese? Yes, cheese! Also, sausage. Whaaah? Check 'em out.
A simple, classic pickled egg, flavored with turmeric and hot yellow peppers. "The longer they sit, the better they get!" says Marianne. We ate them plain, on salads, as deviled eggs, and in sandwiches."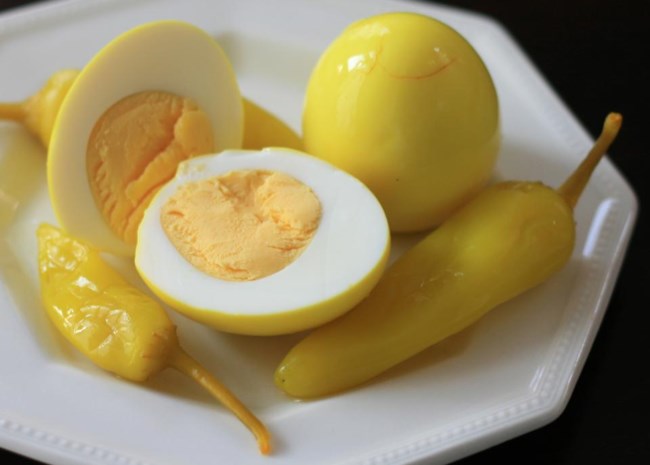 Photo by France C.
You know these. They're the pickled veggies that come with Vietnamese vermicelli salads, and they're the secret, satisfying crunch in banh mi sandwiches.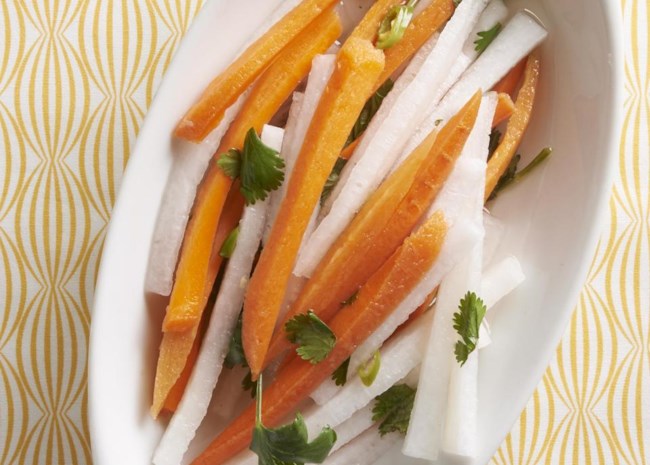 Photo by Allrecipes Magazine
Amazing on nachos, tacos, burritos, salads, sandwiches, you get the idea.
Let's let Misterblutarsky explain the appeal: "I recently began working in Hanover, PA, and noticed red eggs in the deli section of my local grocery. I sought out a recipe, and this one is perfect in every respect. The sweet and sour aspects, along with the spices will make you very happy."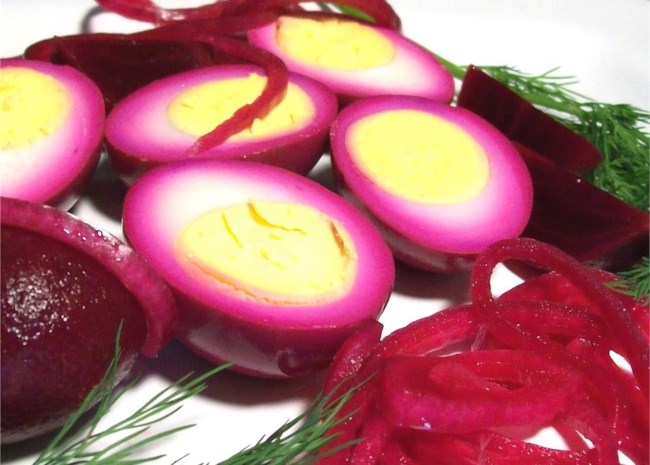 Photo by SunnyByrd
"I love these," says VeggieBalls. "And garlic is so good for you. No icky garlic breath! Fabulous for gifts, too."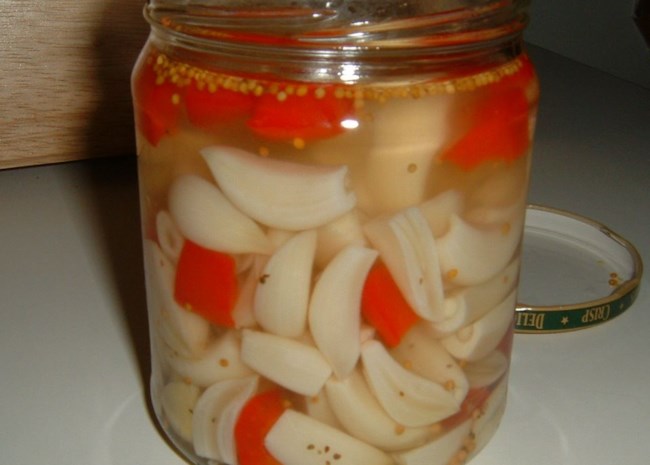 Photo by Caroline C
You love pickled eggs. But you also love deviled eggs. That's not a problem.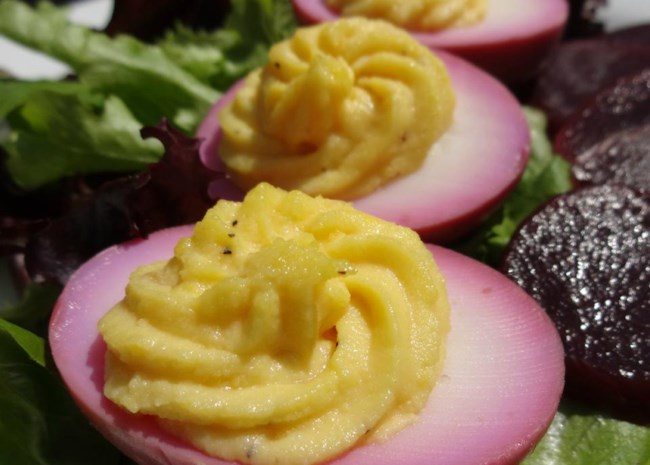 Photo by Shearone
There's a garden's worth of produce in here: peppers, cauliflower, celery, carrots, onions, green olives! It's a required condiment on Italian beef sandwiches. Basically, it makes any sandwich better. But try it on pizzas, pastas, and salads, too.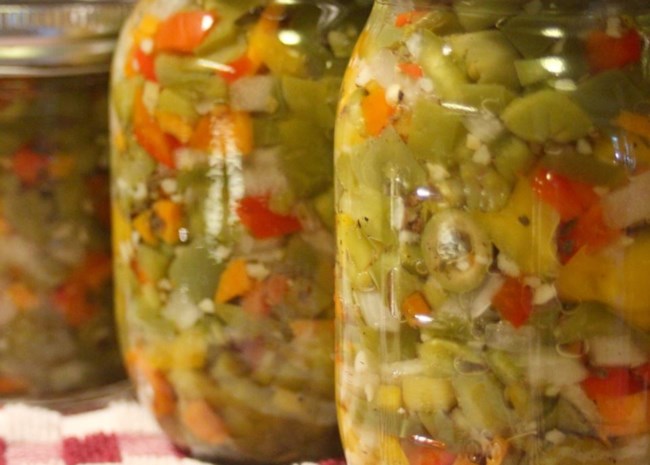 Photo by Scott M.
These pickled eggs bring some heat. Slice them up for salads "or just eat them plain for a quick low-carb snack," says Savanah.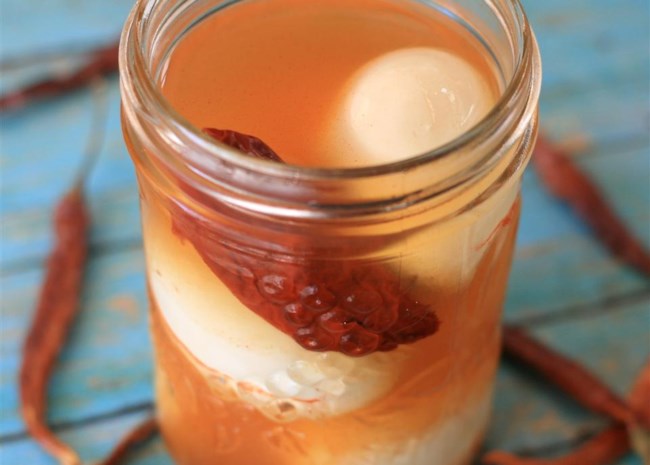 Photo by France C.
Try this pungent feta on a big ol' Greek Salad or as a filling for spanikopita. Opa!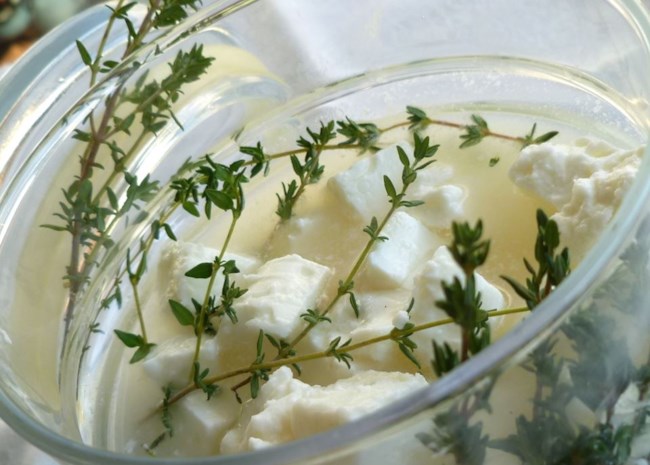 Photo by lutzflcat
Maybe you've seen these in convenience stores. Cooked smoked sausage takes the plunge in a tangy red brine.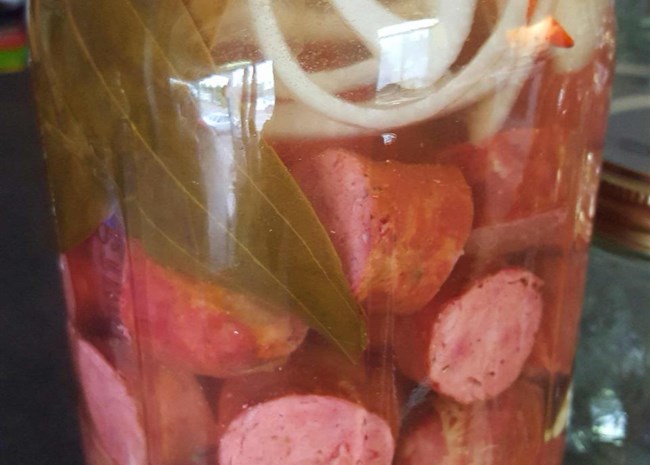 Photo by Fordgal
Any small fresh pepper will work here, including jalapeno and red Fresno chile peppers. The spicy vinegar is amazing in salad dressings, marinades, and mixed into cooked rice.
Unless your grill is buried in 8 feet of snow (sorry, Buffalo), it's worth stepping into the chill to grill up some onions for this sweet, tart pickle. Pop them onto a salad or sandwich (burgers!), or gobble them up as a side with roasts.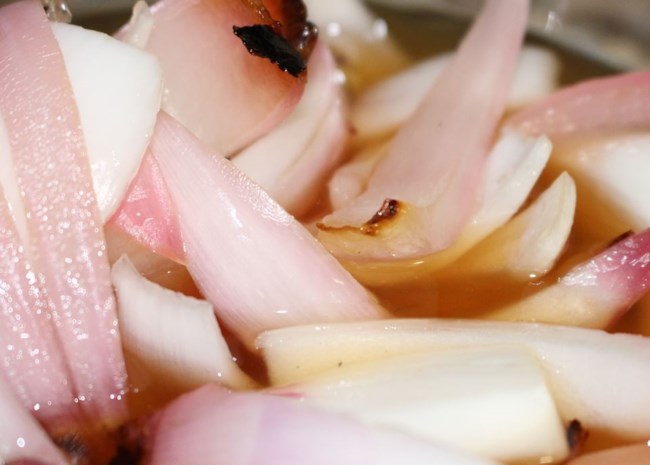 Photo by MrsFisher0729
An assortment of peppers—jalapeno, serrano, and banana peppers—get a vinegar and garlic bath.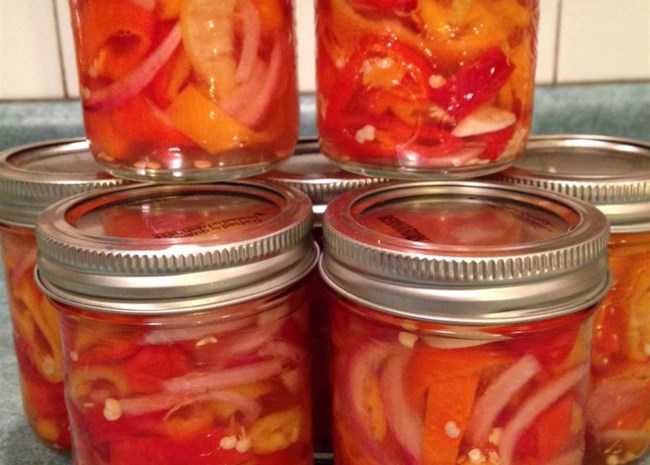 Photo by SMARTYMADDYPANTS
More Winter Pickles
Elin's Pickled Pumpkin
Apple Refrigerator Pickles
Refrigerator Pickled Carrots
Pickled Onions
Homemade Pickled Ginger (Gari)
Chow Chow
Zucchini Pickles
Pickled Grilled Pickles
And that's not all. Use these recipes as a base, and pickle what you like: eggplants, radishes, cauliflower. It's so simple. Fill up a jar with good stuff, cover with tasty brine, and chill in the fridge. Then eat 'em up.
---
---
Related