How Saint Patrick became the patron saint of pub crawls is a mystery you might well ponder. You'll find the answer at the bottom of the page, but until you get there,  savor these top-rated booze-soaked sweets along the way. Sort of like pub-crawing a dessert rainbow with a pot of golden knowledge at the end.
Crème de menthe and crème de cacao give this luscious dessert just the right tint of St. Pat's green. Homecook sweetserenade topped hers with chocolate ganache and whipped cream.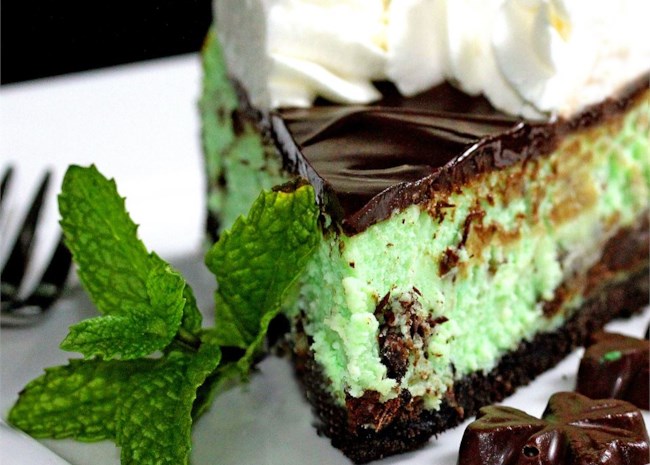 Allrecipes member SQUIRKIE has solid advice for making this top-rated cheesecake as chocolatey good as it can be: 1.Use good quality cocoa. 2. Double the recipe for the crust and push it up the sides as well as on the bottom of the pan. 3. Wrap the outside of the springform pan in aluminum foil to prevent water from seeping in (if you bake the cheesecake in a water bath).
Reviewers suggested using a 9x12 pan instead of an 8x8 to make this creamy fudge a bit shorter and easier to cut when it cools. But you do what works for you.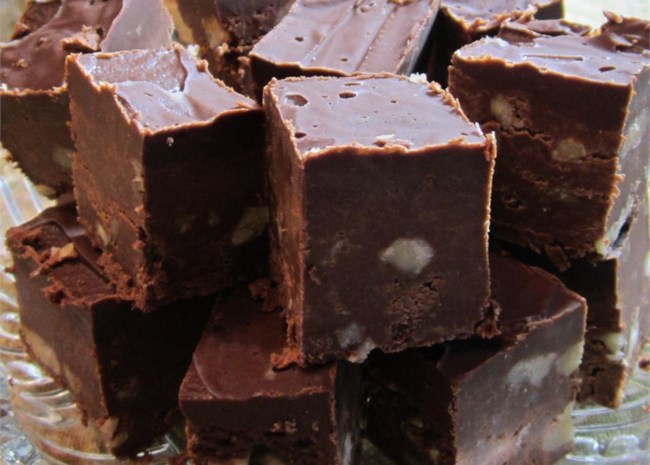 A solid 5-star hit for any St. Paddy's celebration. Watch the video and see how to make them.
It's not you, it's the photo that's a bit tipsy. This light and airy mousse has just a bit of Irish cream in it for flavor, but bump it up, if you'd like.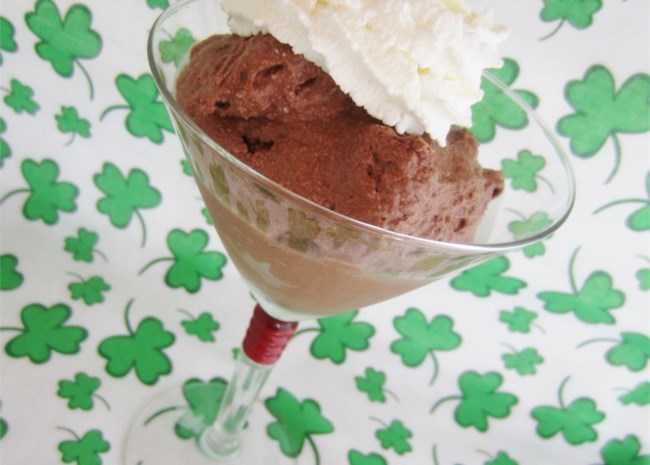 Pull out your ice cream maker for this one, then serve it as a float or over warm brownies.
Everyone's who's made it loves it. The alcohol makes the ice cream take a bit longer to firm up in the freezer, but the results are worth the wait.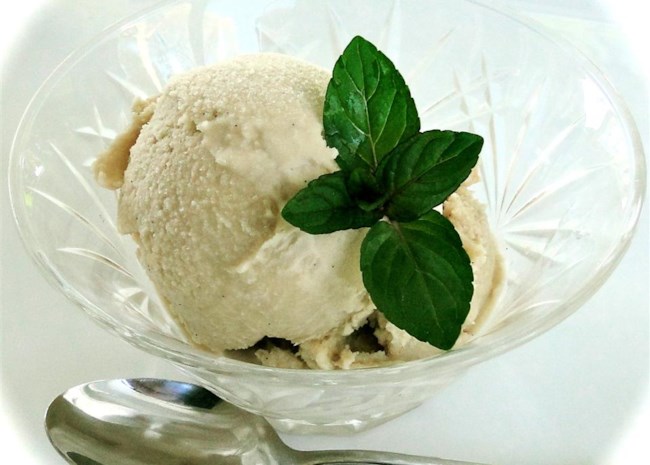 Does this mean if they grew bananas in Ireland, they'd simmer them in butter with brown sugar and Irish whiskey to serve over ice cream?
There's a double dose of Guinness and Irish Cream in this decadent cake. And that doesn't seem to be a problem for all the reviewers who gave it top marks. You can drizzle chocolate over the top (as per the recipe) or pipe on a fluffy buttercream frosting in white and tinted green, as shown.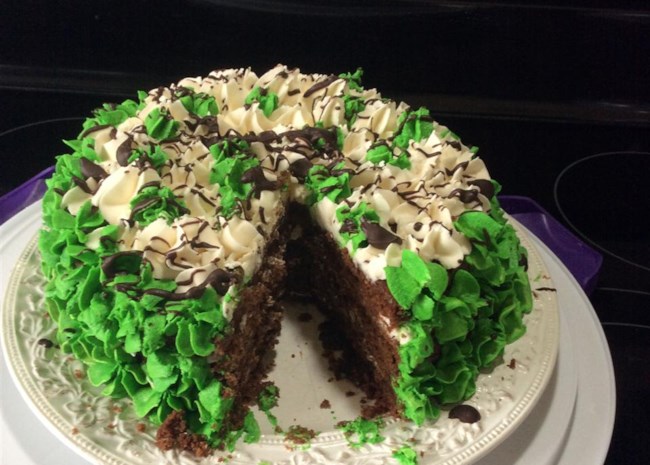 When chocolate and stout get together, the resulting cake is greater than the sum of its parts.
After a long night of wretched excess, wrap up in this warm, comforting blanket of a bread pudding. The recipe doesn't specify it, but you know you'll use Irish whiskey for the sauce, right?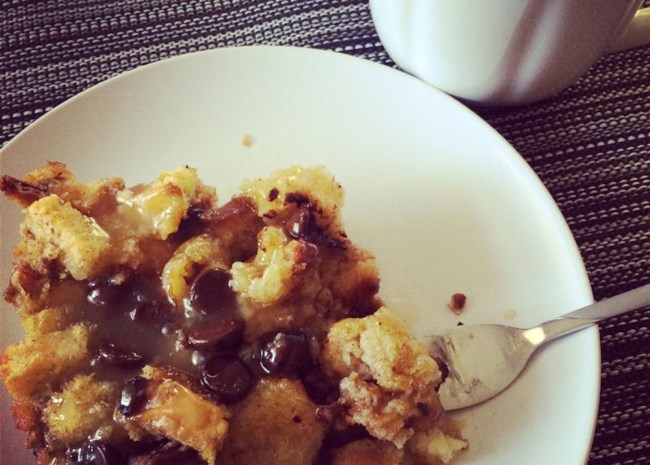 Greek yogurt, peanut butter, and a goodly measure of booze get churned up into this grown-up soft serve. Some reviewers left out the added sugar, saying their peanut butter was quite sweet enough. "Great taste and texture. Due to the Bailey's it won't freeze completely (which makes it easier to serve)." — Esther13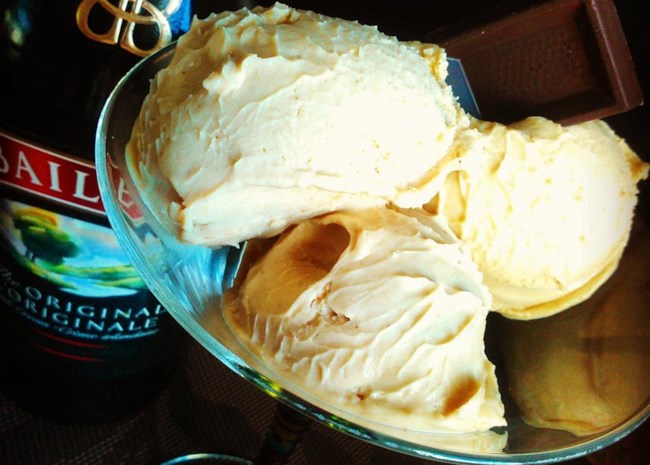 Why is St. Patrick's Day so boozy?
Now, about that whole drinking on Saint Patrick's day business. According to legend, the dear saint himself used whiskey to teach a stingy innkeeper a lesson in generosity. It seems that after receiving a less than brimming pour, the future saint declared there was a devil living in the cellar of the inn, whose wicked ways caused the innkeeper to be greedy and cheat his customers of their full measure of drink. The only way to rid the place of this devil, he said, was to fill each cup to overflowing. This the innkeeper did, Patrick proclaimed the devil banished, and now we drink on Saint Patrick's day to commemorate banishing the devil with a generous outpouring of spirits. So, there you have it.
All that remains is to learn how to say "good health" in Irish Gaelic when you raise your glass to cheer your fellow merrymakers.
---
---
Related
♣ Find all the recipes you need for a delicious St. Patrick's Day
♣ Never be lost for words again with these 10 St. Patrick's Day cocktails paired with just the right Irish toasts and sage sayings.
♣ Get tips to make corned beef and cabbage, but you should also check out what they REALLY eat in Ireland on St. Patrick's Day.