Move over, bread. Here are a seven other ways to redefine what makes a breakfast sandwich.
Instead of bread: Crispy potato pancakes. A breakfast sausage patty is topped with cheese, sandwiched between two potato latkes, and crowned with a fried egg. Aja says, "Step aside Croque Madame, there's a new knife-and-fork sandwich in town!"
Instead of bread: Tater Tots®. You'll press Tots in a hot waffle iron to form the "bread." This recipe calls for pickles and sliced tomato, but the waffle technique is terrific for making ham- or bacon-and-egg breakfast sandwiches, too.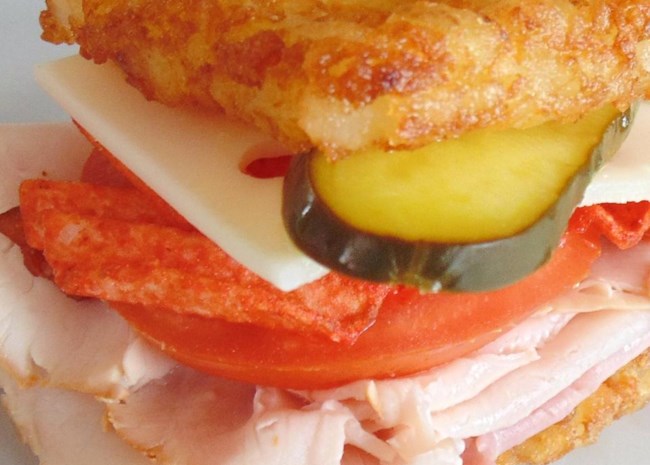 Photo by Christina
Instead of bread: Golden waffles. More fun with waffles! "It's a breakfast snack for a person with a big sweet tooth," says Maha7.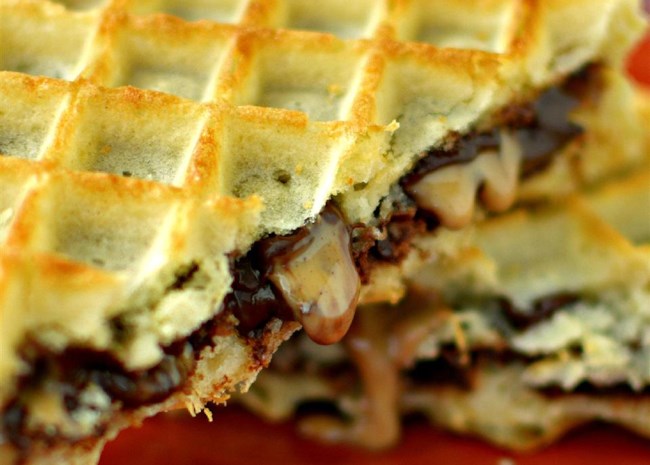 Photo by bd.weld
Instead of bread: Woven strips of bacon.
Instead of bread: Waffles strike again. "This sandwich has crunch, sweet and spicy, savory all in one," raves Switzer.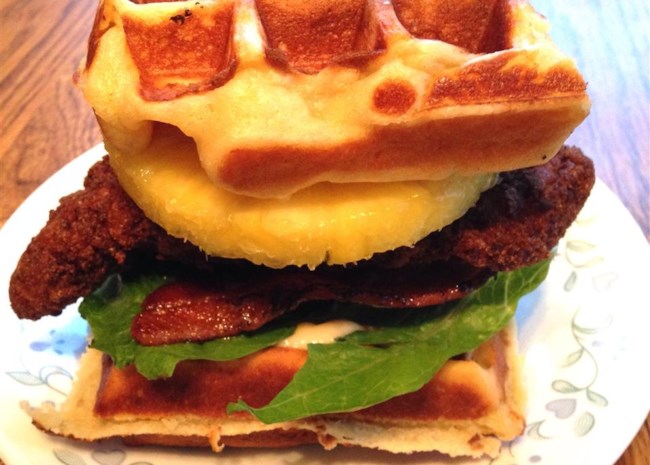 Photo by Tony
Instead of bread: Pancakes that mysteriously survived the breakfast rush. "It's more of a knife-and-fork breakfast rather than a eat-with-your-hands sandwich," admits tiffany13. "A great way to use up leftover pancakes. There's room for lots of variation!
Instead of bread: Glazed donut. "I LOVED this!" raves Christina. "Eggsd in between donut 1/2's along with sausage and cheese -- a great sweet/savory flavor combination!"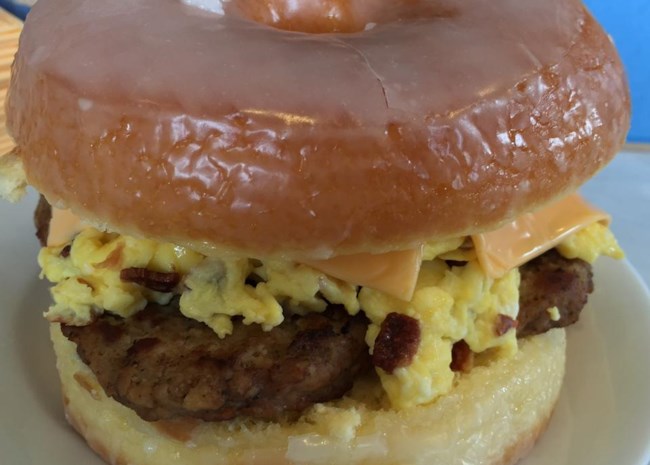 Photo by Lindsey
---
---
Related