Load up these honey chicken kabobs with veggies. Small onions, colorful bell peppers, fresh mushrooms, zucchini, and cherry tomatoes can also be used. You can also make 'em in the broiler.
The loquat fruit that adds tart flavor to this savory and spicy dish. "Loquats are a seasonal fruit. Late spring to early summer is the only time you can find them. They pair very well with rice. If you have a loquat tree in your back yard or know someone who does, you'll be trying to find something to do with them. This recipe would work well with pork too. " -- dalcazar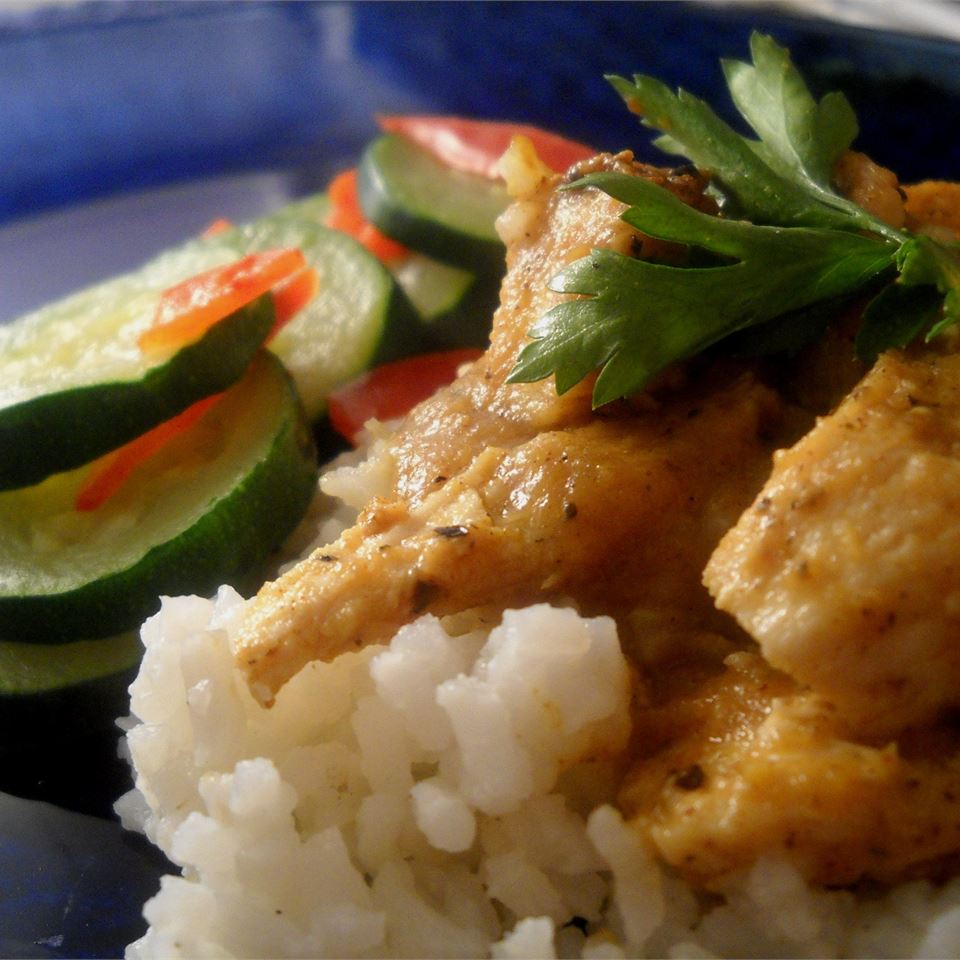 Stir-fried chicken and veggies are tossed in a super-simple sauce, starring sherry, soy sauce, and sambal. Add baby bok choy leaves with the broccoli if you like.
This recipe has beans, chicken breast, cilantro and green onion—everything for a well balanced meal!
A quick, easy and delicious one-skillet meal. Chicken and healthy mushrooms combine with tomato paste and chicken broth to create a tasty sauce.
Ready in about 10 minutes! No cooking required. "It's a quick, healthy, and delicious recipe guaranteed to make you feel and look good." -- KyLeeAnn
"A delicious salad that is great for a quick snack, but attractive enough for entertaining. You can even have it as a meal in a sandwich, or as a salad atop a lettuce leaf." -- WARD2
"A real kid-pleaser! Adults will enjoy this recipe for a tasty appetizer, too! Serve warm with your favorite dipping sauces if desired." -- Teresa
Related
Check out our complete collection of Healthy Chicken Main Dish Recipes.