Vegetarian comfort food doesn't always mean "buried under cheese." We've gathered together some favorite meatless comfort foods that are also comforting in their healthfulness. We haven't banished the cheese, of course. But these vegetarian main dishes get it done primarily with loads of fresh vegetables and other healthy whole foods.
Our best vegetarian comfort foods
The key to making these super-savory meatless meatballs is to thoroughly brown the mushrooms. "The garlic, cheese, and parsley do the rest," says Chef John. "What really blew me away was how close the texture was to actual meatballs. They are officially approved for use on spaghetti!"
Seasoned black beans team up with green salsa, avocado, tomatoes, and fresh shredded lettuce. It's what happens when Meatless Monday collides with Taco Tuesday.
---
---
The recipe includes everything -- crust, sauce, and veggie toppings. "The sauce is so easy and hearty everyone will think you were in the kitchen all day cooking this up," says Bird.
Mushroom broth gives this slow-simmered white bean casserole an earthy, savory flavor.
Seasoned lentils take the place of meat in this Greek-inspired comfort food classic. "Very tasty, an excellent blend of flavors," says mistril. "Grilling the vegetables instead of frying was a great idea, tasted great and a time saver."
---
---
"Brown rice, lentils, bread crumbs, onions and tomatoes are baked into a vegetarian version of a mealtime favorite," says sal.
---
Layers of flavors make this veggie lasagna a hearty hit. See how it's done:
If you have a light touch with the Monterey Jack cheese, you can make these veggie-rich enchiladas even healthier. "Zucchini, mushrooms, onion, and tomatoes are cooked until tender, wrapped in warm tortillas, topped with cheese and baked until bubbly." -- Barbie
"This vegan curry has lots of cancer-fighting ingredients like turmeric, ginger, garlic, and onion," says barbara. "Add some greens like spinach, Swiss chard, or kale towards the end of the cooking time if you like. I serve this over a little bit of rice, but it tastes great with pita as well or on its own."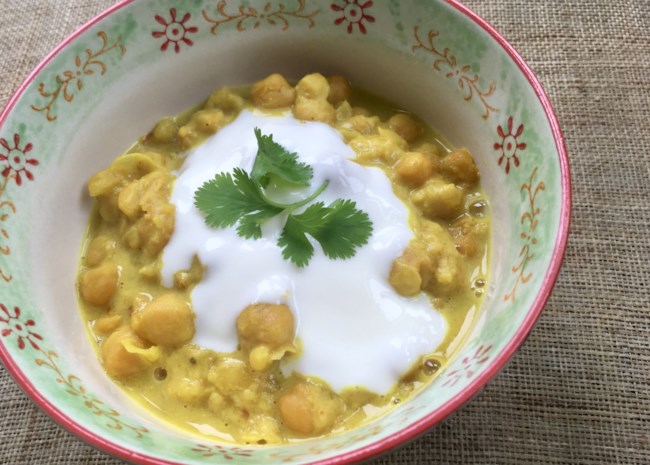 Photo by barbara
These hearty vegetarian enchiladas are filled with pinto beans, spinach, cheese, and fresh corn, and topped with enchilada sauce. "These delicious, meatless enchiladas are a terrific vegetarian option," says Kerry McClellan Lipitz. "Serve with avocado slices and sour cream."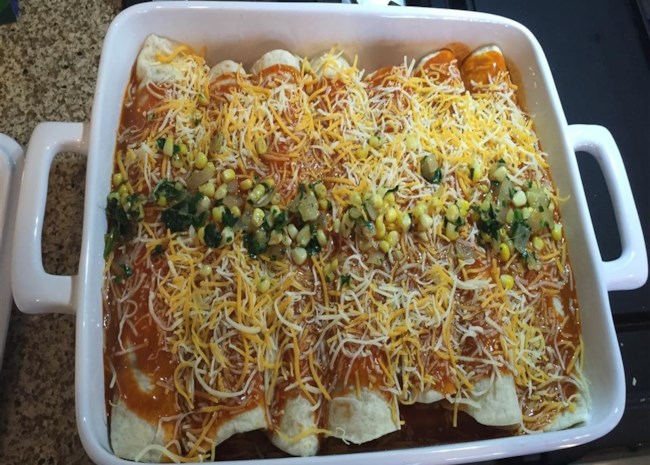 Photo by Kerry McClellan Lipitz
---