We love using prepared spaghetti sauce in lasagna recipes, ziti recipes, manicotti, and simple spaghetti dinners. But here, we've taken a jar of spaghetti sauce in new directions in the delicious pursuit of quick, easy, and deliciously different weeknight meals!
Reach for Ragú sauces, the building blocks for these delicious, family-friendly dinners.
"This is a recipe that I came up with when I got tired of 'the same old thing,'" says Annelle. "It's easy and delicious. You can add things like mushrooms or peppers. Serve with white rice or noodles, salad and bread. You can pour the sauce over the rice/noodles."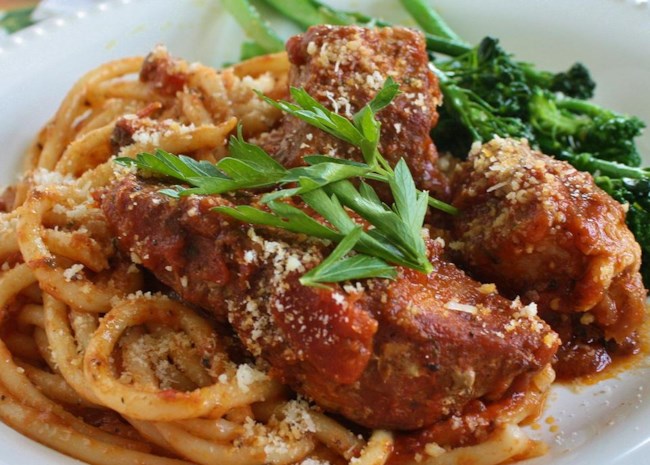 Photo by naples34012
Pound your chicken breasts thin and fill them with pepperoni and mozzarella. Roll 'em up, top with spaghetti sauce, and bake. "This came out great," says AuntKitty. "Very easy to make and very delicious. Using thin sliced chicken cutlets saved time and everything went together quickly."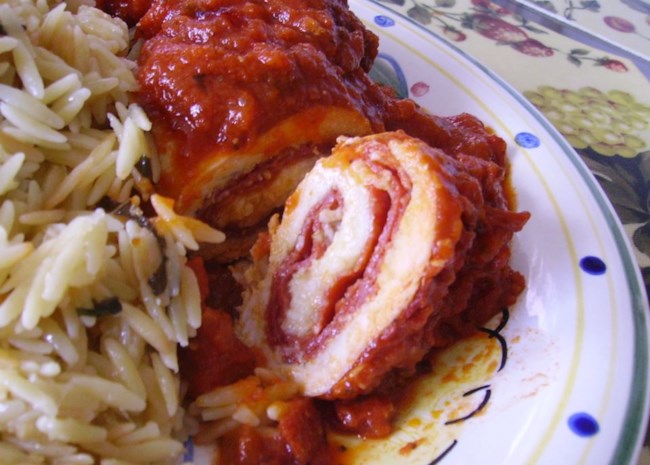 Photo by Christina
Wrap saucy, beefy, cheesy lasagna rolls in flour tortillas for the ultimate fusion food! "When you take 2 great recipes -- lasagna and burritos -- and make them something new, you get a meal that's unique!" says ElyseJO.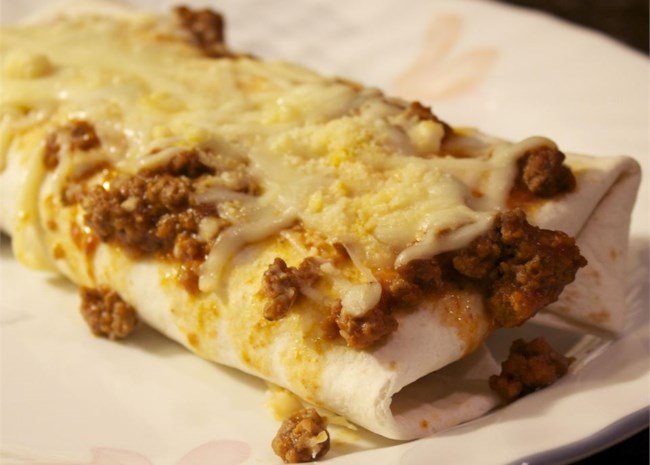 Photo by ElyseJO
"Leftover Italian sausage and ricotta cheese combined with a craving for a juicy burger was the inspiration for this quick creation," says scheffdawg. "For a little extra kick, use hot Italian sausage and add your favorite hot sauce to taste while mixing together the meats."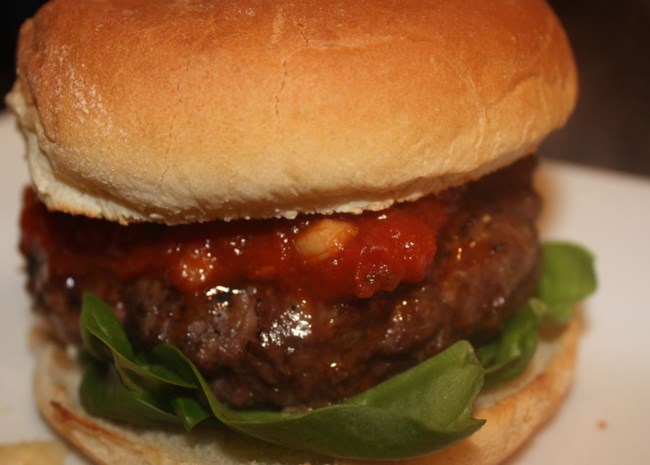 Photo by thedailygourmet
"This is an easy-to-make departure from traditional chili," says AmyHood. "This recipe calls for pepperoni, mushrooms, and a jar of prepared spaghetti sauce. Every time I make this for others, I am always asked for the recipe."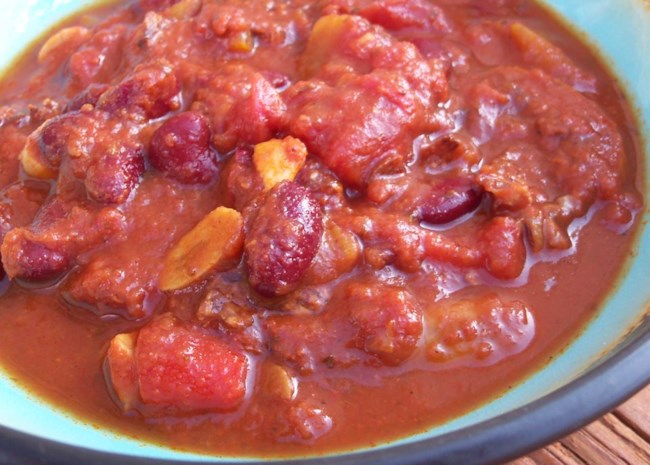 Photo by pomplemousse
Here's a saucy baked meatball sandwich made with seasoned ground beef, baked in the oven and served on lightly toasted baguette topped with prepared tomato sauce and melted provolone cheese. "So easy and good!" raves hotdiggitydogs. "I've made it several times for my family and friends -- we've all loved it! I also have made the meatballs separate a few times and served with noodles. It's great!"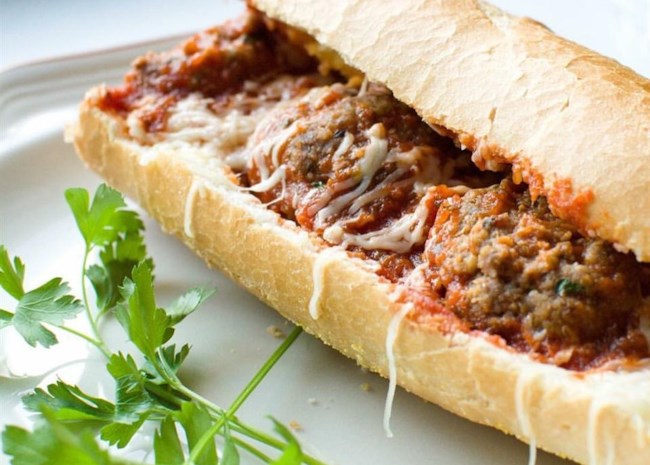 Photo by Cooking Monster Bryan
These wacky tacos were inspired by an episode of a popular kids' comedy TV show. They're fast, fun, and simple to make. Just load up a crispy taco shell with pasta and spaghetti sauce, sprinkle with some Parmesan cheese, and enjoy! "My kids wanted these after seeing them on one of their favorite TV shows," says Kitty Johnson. "Very quick and easy."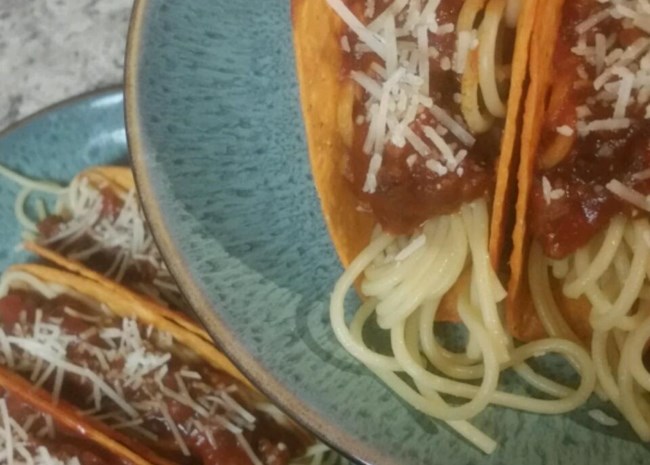 Photo by Alan Sutherland
"Breaded and fried halloumi adds a new dimension to an Italian favorite," says Buckwheat Queen. "It's a multitasking recipe, but produces a complete meal. It's definitely worth the effort."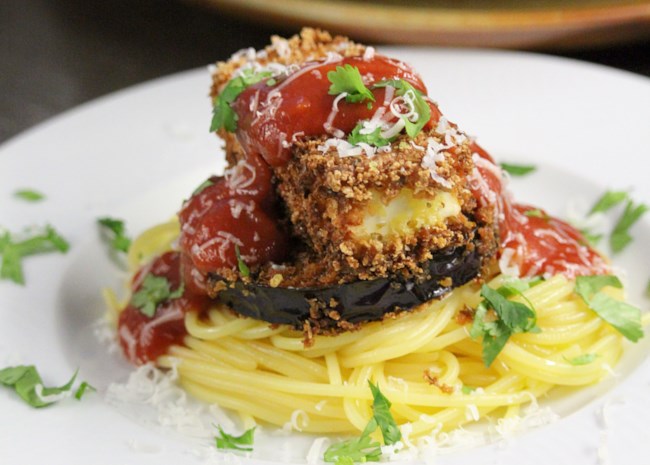 Photo by Buckwheat Queen
"Yummy, moist meatloaf with an Italian twist of spaghetti sauce," says Lisa.
"I never have enough sauce from just a jar alone," says J.Mohojo. "I also like the taste of fresh ingredients. I like to combine both in this recipe! The red wine makes all the difference. Serve on favorite noodles with mozzarella cheese and mushrooms on top."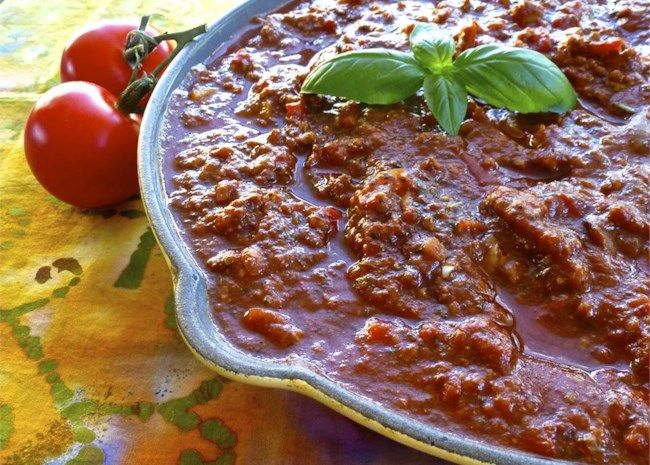 Photo by lutzflcat