Mardi Gras rolls around on Tuesday, March 5, 2019. We say it's high time to get into the party spirit and laissez les bon temps rouler! Here's everything you need to host a fun, festive Mardi Gras party.
Mardi Gras translate as "fat Tuesday" in French. What's so fat about Fat Tuesday? Well, after Fat Tuesday comes Ash Wednesday, a.k.a. the first day of Lent. So historically, Fat Tuesday's your last chance to party hearty and indulge in rich food and drink before you give it all up for Lent. It's the feast before the fast.
For serious party people in New Orleans, Mardi Gras means more than just one wild night. It's a whole carnival season that starts 12 nights after Christmas (aptly named Twelfth Night) and goes all the way to midnight on Fat Tuesday. Throughout the weeks of carnival season, Mardi Gras revelers dress up in masked costumes and take to the streets with food, drink, music, and parades. And the closer it gets to Lent, the wilder the parties get.
If you're not heading to New Orleans, you can still celebrate by gathering your krewe for a wild night of hurricanes, gumbo, and king cake. We've got Mardi Gras recipes and ideas galore.
Need some decoration inspiration? In New Orleans, traditional Mardi Gras colors are purple, gold, and green. You can take it from there with beads, flowers, balloons, and streamers. And since Mardi Gras is about excess, let your motto be, "Why decorate when you can overdecorate?"
How about going with a Mardi Gras mask-making party? Raid a craft store for blank masks, feathers, beads, sequins, glitter, and paints. Then everyone can vote for the most fabulous creations. Maybe the grand prize is a bottle of bourbon (for Bourbon Street, get it?).
Mardi Gras Party Food Gras
This is not a night to shy away from the bold Creole and Cajun flavors of The Big Easy. There's a whole world of Mardi Gras recipes you could explore. But if you're looking for a starting point, give these top-rated recipes a try:
"Dis is da toe curlin Texicajun hybrid of a classic dish," says Lupe Boudreaux. "This will put a smile on everyone's face that's eatin it. Throw on some Zydeco music and serve on a bed of rice with corn bread and a cold beer. Whew doggie...be thankful to be alive and toast all us Texicajuns!" Learn more about making gumbo.
"Hush puppies are a great Southern tradition along with buttermilk coleslaw and Southern-fried catfish," says Mama Smith. "Why not use all that buttermilk together in all your recipes? Try them all!"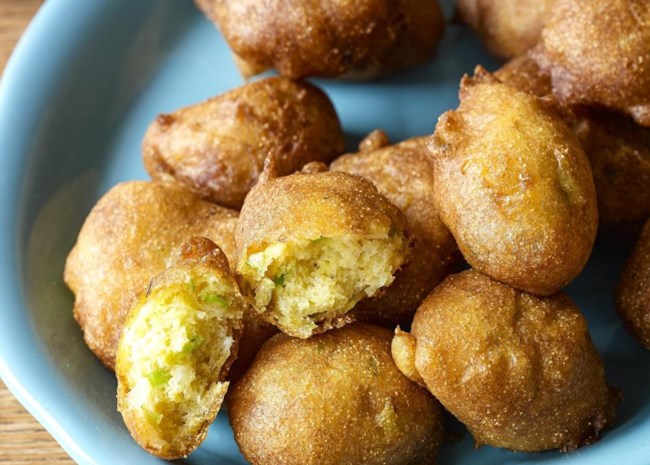 Photo by Allrecipes Magazine
"While true jambalaya is really more of a thicker rice stew than a soup, it's one of those dishes that more stock can be added to easily make it into a soup recipe," says Chef John. "Serve garnished with green onion."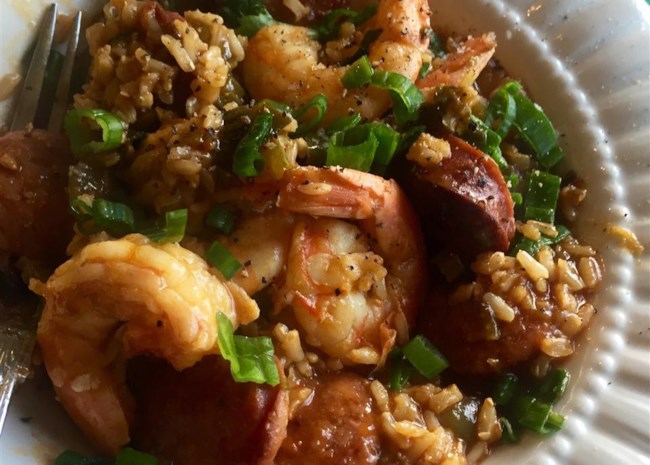 Photo by Franchon
"We're going to use this spicy and delicious New Orleans classic to demonstrate that it is possible to get good results from using waterlogged frozen shrimp, which unfortunately is sometimes the only option," says Chef John. "To make them work we've got to use a few tricks. I prefer this with little chunks of browned chicken or pork, actually."
You'll bake bread dough in a Bundt pan and stuffed with muffuletta essentials like ham, cheese, and olives to make this giant party sandwich. "This giant sandwich is perfect for a party or a picnic," says Stasty Cook.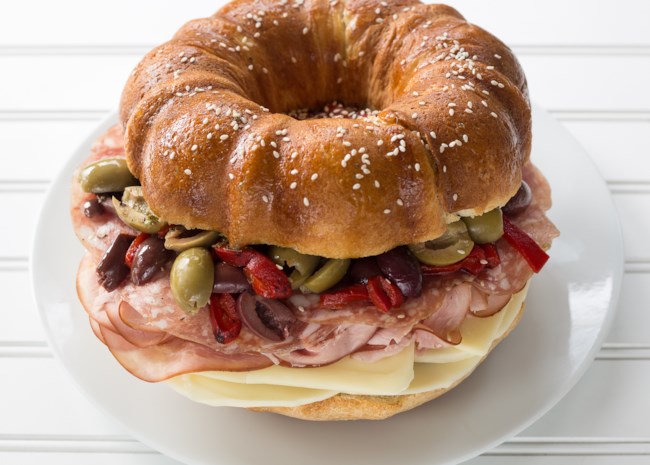 Photo by Stasty Cook
"Authentic Cajun flavor," raves MIAMI BEACH. "I grew up in Louisiana and love red beans and rice; these are just like I remember. Serve with Tabasco sauce for a little kick. My family loved to splash a little cider vinegar in each bowl."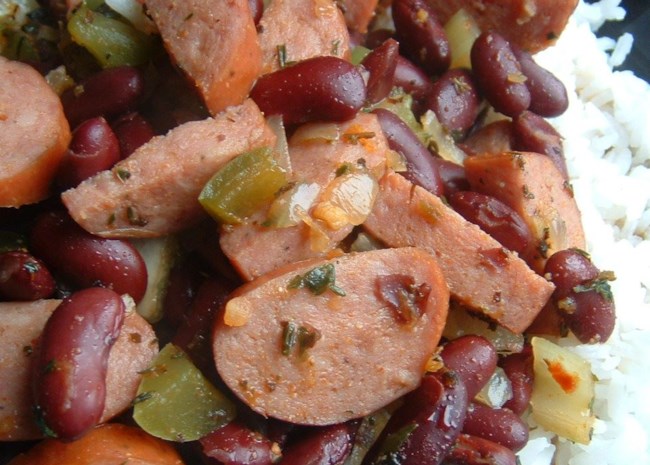 Photo by Caroline C
"When you think show-stopping, special occasion desserts, you usually don't think simple-and-fast, but that's the case with bananas Foster," says Chef John. "This delicious New Orleans classic only has a few ingredients, and takes just minutes to make. Except for the folks that burn their houses down, everybody loves this recipe."
A buttery and sweet sauce made with toasted pecans tops this rich bread pudding. "10 STARS for the sauce!" raves Cheryl Teresa Vargas. "Just like the pralines from Aunt Sally's in New Orleans. You can make a dessert out of the sauce itself. Serve it over ice cream or on your finger, its heavenly either way. Don't forget to toast the pecans (and watch them carefully so you don't burn them)."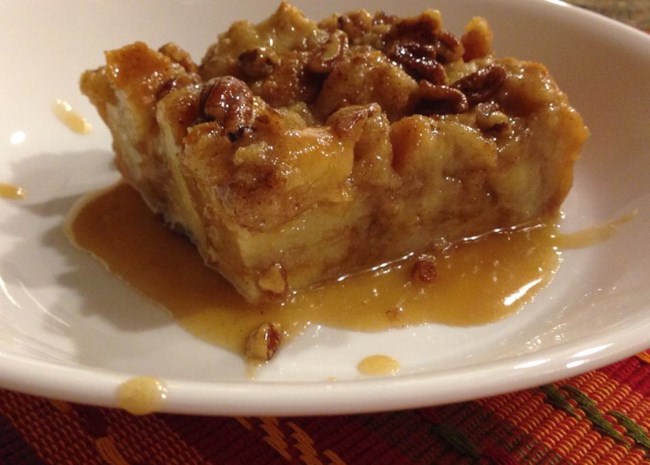 Photo by marilynmendoza
"Based on the Hungarian Dobos torte (pronounced Do-bash), this cake was developed in New Orleans and is now a staple throughout Louisiana," says metread. "It's my husband's all-time favorite and has become a birthday tradition."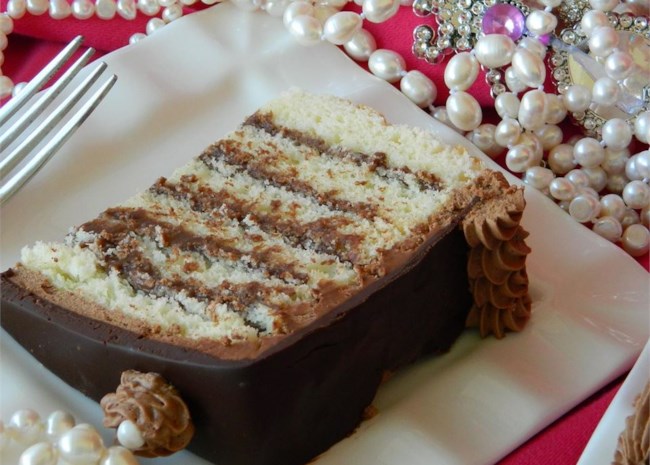 Photo by mauigirl
All hail the King Cake! An essential Mardi Gras tradition, king cake is shaped into a ring and decorated with green, purple, and gold. But there's more: A tiny plastic baby is baked into the cake, and the guest who gets the piece containing the baby has to host the festivities next year. Get tips for making a king cake worthy of your Mardi Gras party.
Your Mardi Gras party starts at first sip! Two rums, amaretto, and a medley of orange, pineapple, and lemon juices swirl into icy refreshment in this New Orleans classic. Don't forget the cherry garnish!
"An oldie but a goody with bourbon, Pernod, and Peychaud's bitters, this is one of the world's first cocktails, invented in New Orleans in the 19th century," says c-biskit.
---
---
More Mardi Gras Ideas: